Triton God of the Sea Bonded Marble Statue.Neptune Statue,Height:5.9 feet tall.The material is natural marble.
Triton, son of Poseidon and Amphitrite, was worshiped by the ancient Greeks as a sea diety, carrying a barbed trident like his father's and harnessing the power of the sea with his very breath. Our exclusive replica, cast from the museum original in bonded natural marble, depicts the sea god at just over 5.9 feett tall, a quality work perfectly sized to bring pride to any gallery.
Poseidon, in Greek religion, god of the sea (and of water generally), earthquakes, and horses. He is distinguished from Pontus, the personification of the sea and the oldest Greek divinity of the waters. This Poseidon with trident Greek garden marble statues is carved from natural marble, master make the clay model for the Poseidon marble garden statue at our studio in order to make sure the details.
Neptune Statue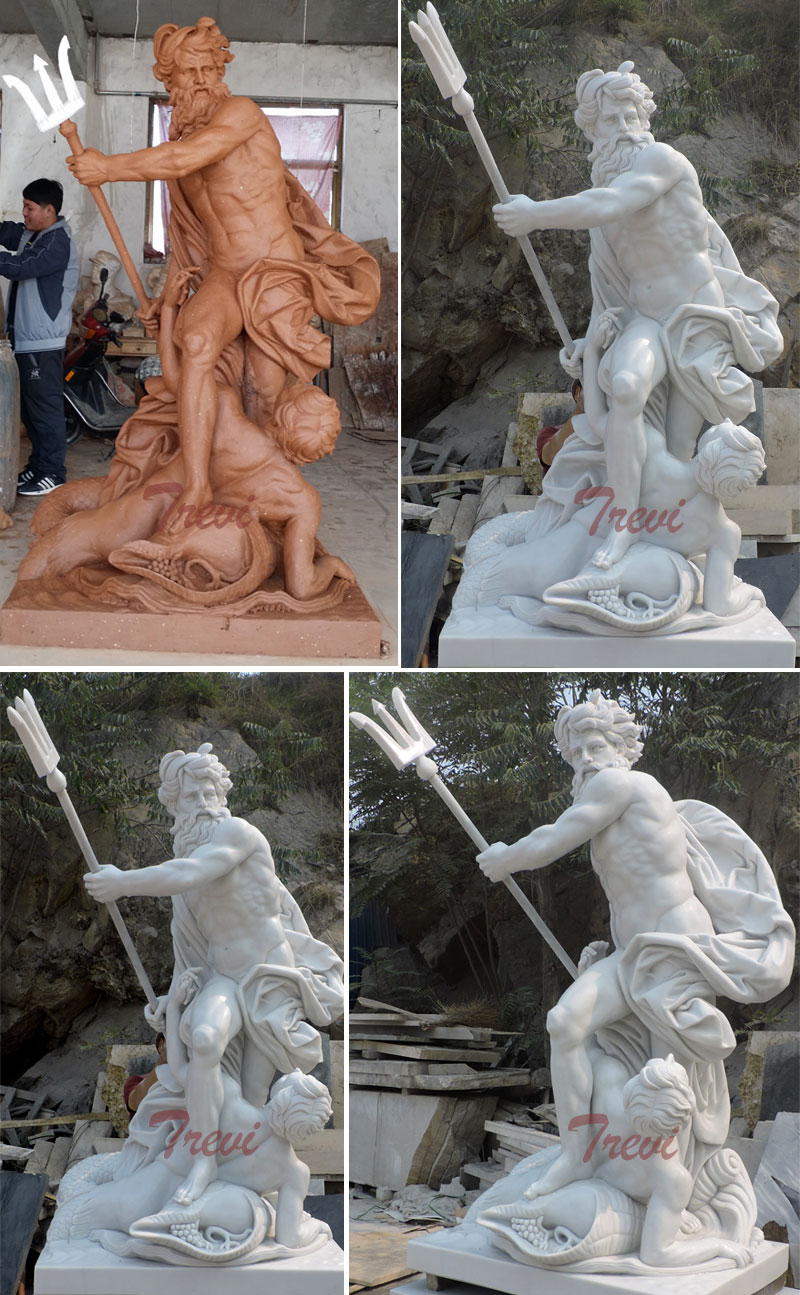 Poseidon's weapon and main symbol was the trident, perhaps once a fish spear. According to the Greek poet Hesiod, Poseidon's trident, like Zeus's thunderbolt and Hades' helmet, was fashioned by the three Cyclopes.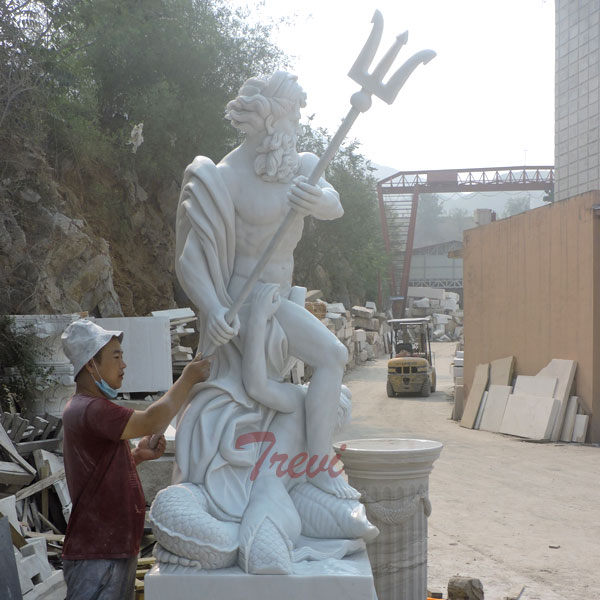 Poseidon was a major civic god of several cities: in Athens, he was second only to Athena in importance, while in Corinth and many cities of Magna Graecia he was the chief god.The Trevi Art Sculpture co-engraving facility hand-carved a number of beautifully glamorous marble statues, sculptures, marble statues and busts.
Our famous life size marble statues include interior figurines, large life-size outdoor lawns and garden sculptures, from modern contemporary art sculptures to replicas of famous ancient world famous statues and sculptures, including Italian Roman marble statues such as Michelangelo's David. Sculptures and sculptures of Venus Milo; Greek marble statues such as Aphrodite sculptures; and religious statues such as sculptures depicting the stories of the Virgin Mary and the little angels. This section shows a life-size marble statue from the hands of our master sculpture artist.