Guanyin Statue Details:
This statue shows us a white marble Guanyin. We could see that Guanyin has a kind face, holding a clean bottle in his left hand, and an orchid finger in his right hand. The Trevi factory used white natural marble to make the entire statue, making it look noble. Every detail of this Guanyin statue is finely carved by the artisans and it looks very beautiful.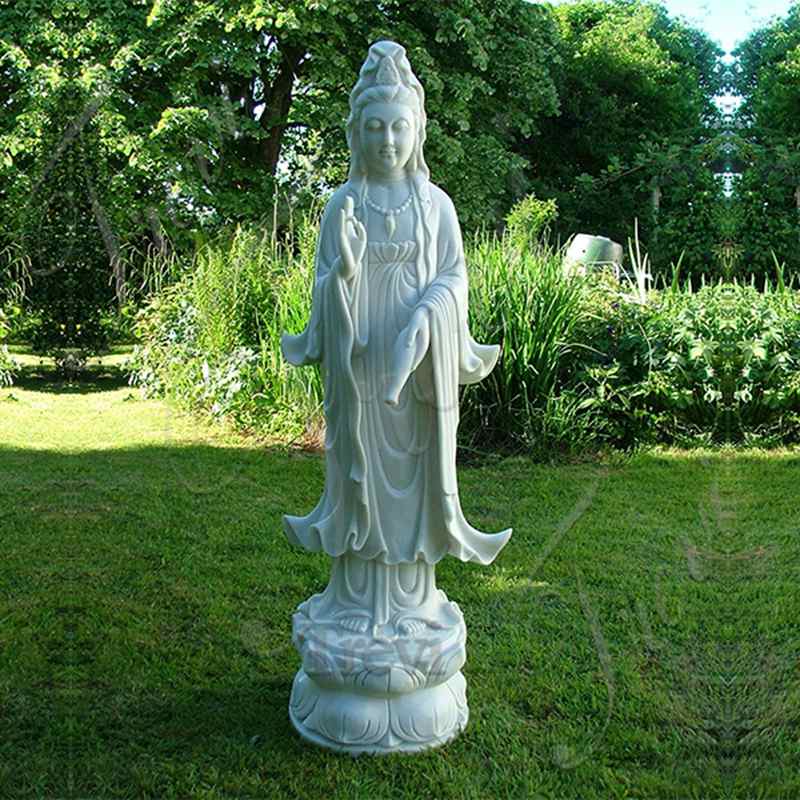 Why Do People Like the Guanyin?
Similar in Buddhism to the Virgin Mary in Christianity, Guanyin is a popular intercessor for human understanding of divine salvation. The nectar in the clean bottle held by Guanyin is equally and selflessly sprinkled on everyone. Guanyin is beautiful and dignified, with kind eyebrows and kind eyes, always smiling. She could see and hear all the sufferings in the world. She is everywhere and at all times, not only saving people from suffering but also bringing hope to all living beings. Therefore, Guanyin is loved and admired by many people.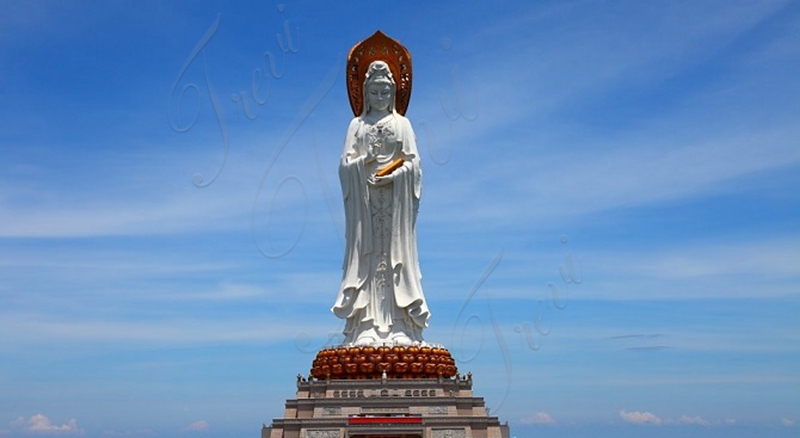 More Designs for You:
The Buddhist statues for sale in the Trevi factory come in many designs. We not only have the standing white Guanyin statue, but also seated Guanyin statues, multifaceted Guanyin statues, and painted Guanyin statues. In addition, the material, size, color, style, etc. of the Guanyin statue could be customized. Our talented designers and skilled artisan engravers would try to meet all your reasonable needs.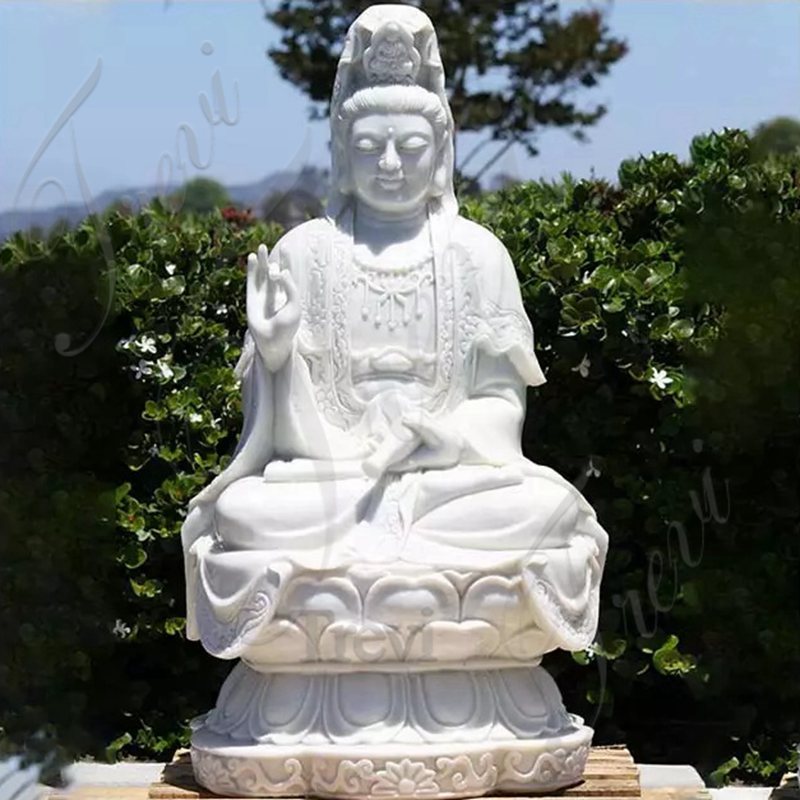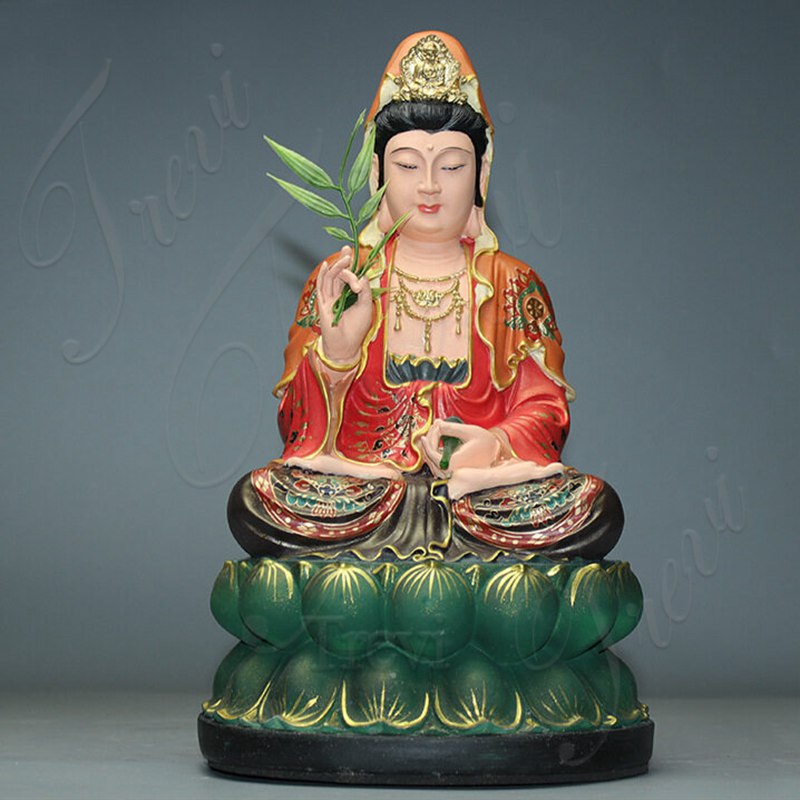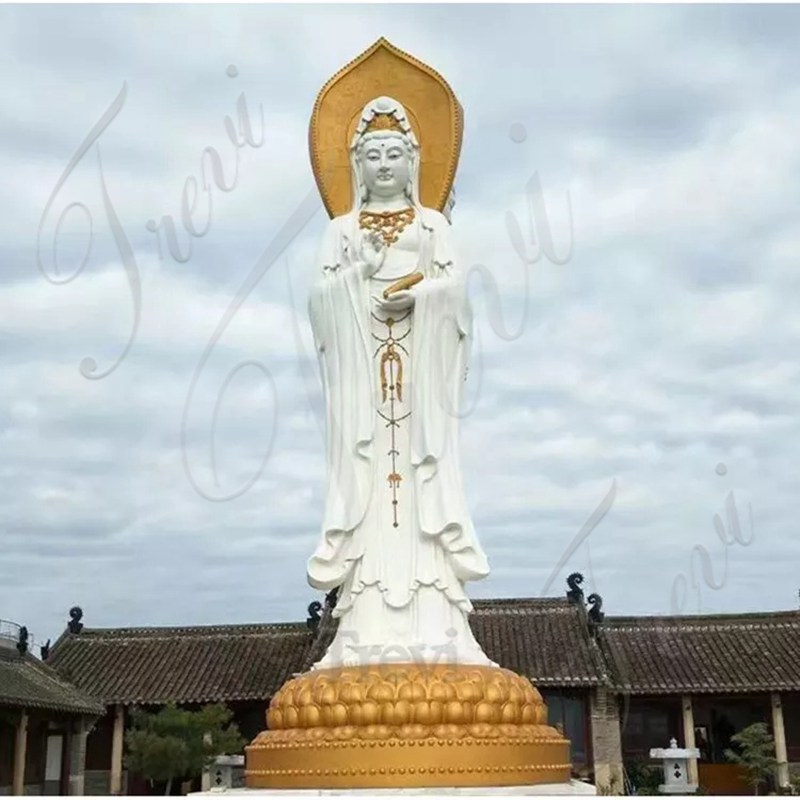 Factory Outlet:
Trevi has its own factory for the production of marble statues. We have specialized in marble for decades. We provide you with an integrated service from material selection to engraving, packaging, and shipping. There is no middleman to make the difference in the whole process. Therefore, all we give you are factory prices. Every year, countless marble statues are shipped from the Trevi factory to all over the world.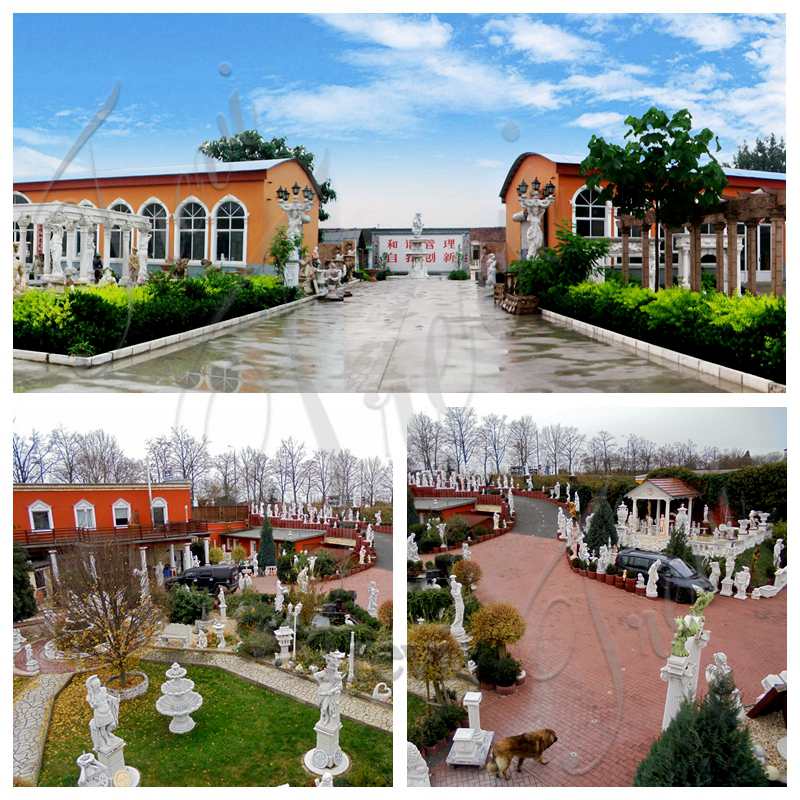 Trevi has always been a trusted partner for customers. If you are interested in this Guanyin statue made in China, please feel free to contact us.