Large Marble Gazebo Detail:
These exquisite large marble gazebos would bring more surprises and wonderful memories to your wedding. Exquisite three-dimensional patterns and figure reliefs are carved on the marble pavilion. In addition, the wrought iron top of our marble pavilion is also hollowed out, and the blue sky could be seen when the newlyweds solemnly take their vows in the large gazebo. You could clearly see that we could also decorate beautiful flowers on the pillars of the gazebo. Thus, among the flowers and the blessings of relatives and friends, they could look forward to a better life in the future.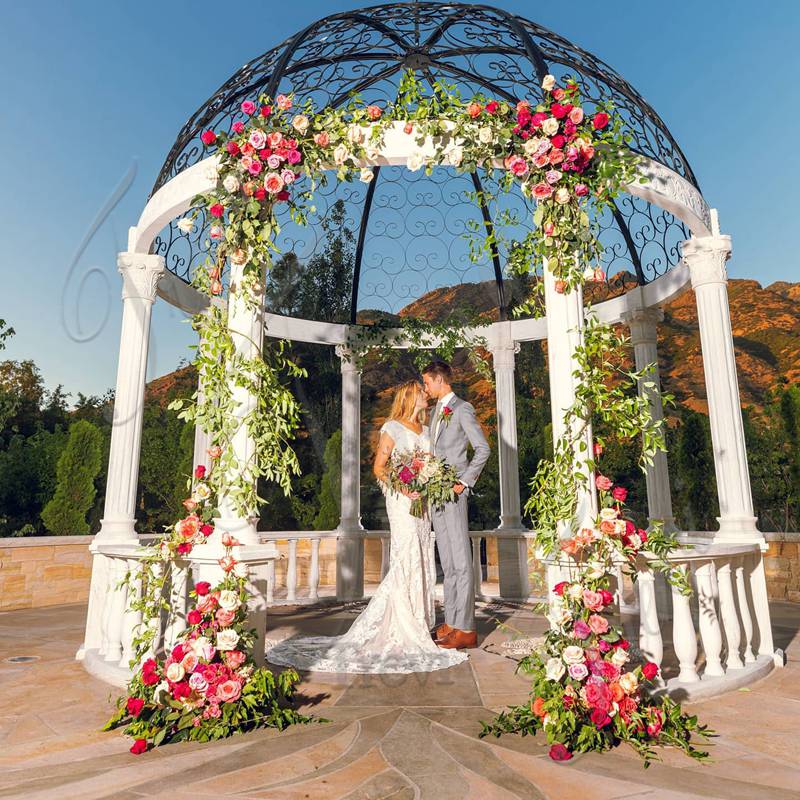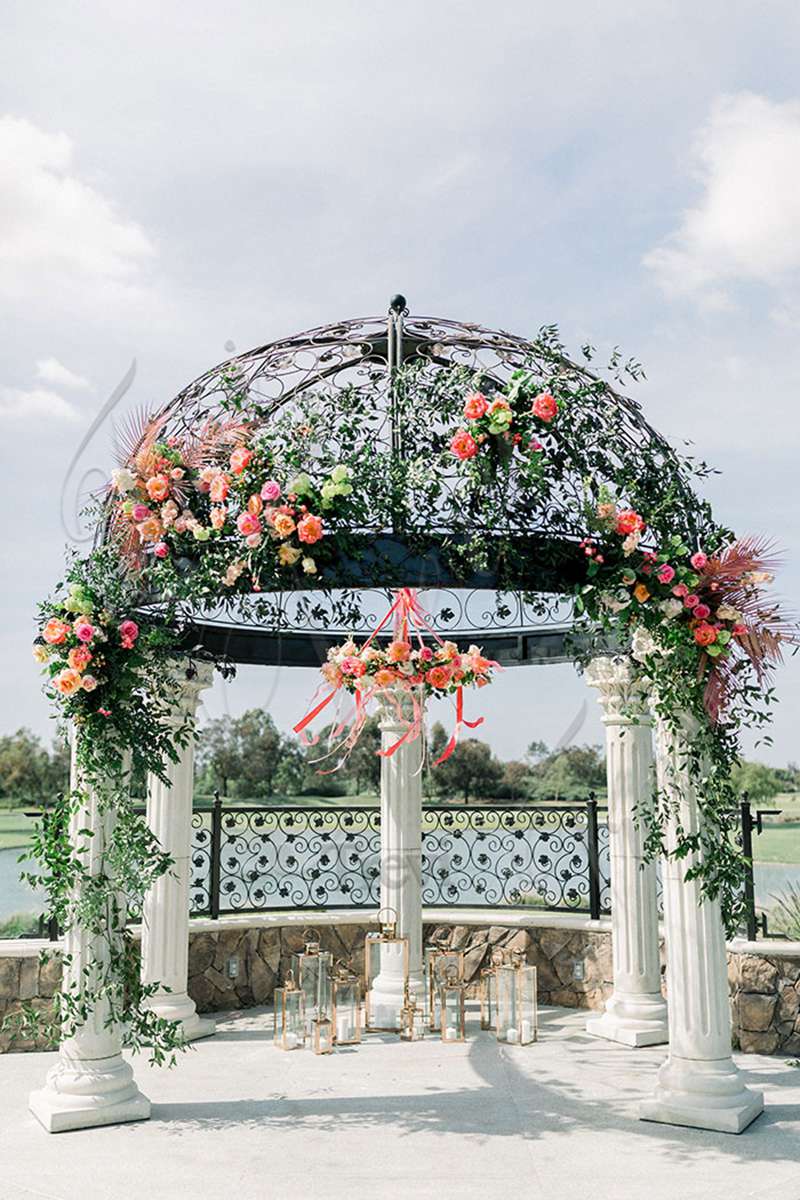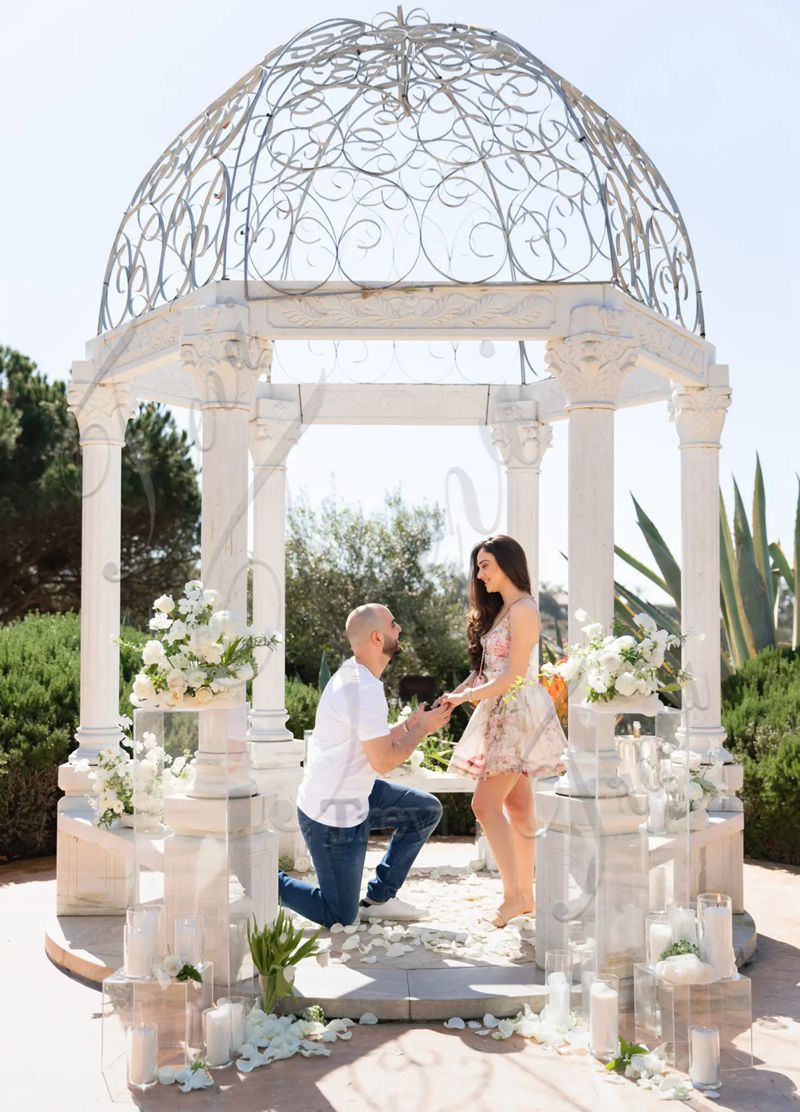 What will the wedding be like in your dream? There must be an Ancient castle, Flowers are all around in the garden, and there is a lake nearby the broad grassland. In the front, there is the wedding gazebo, Father is standing and saying the oath with a smile. The bride and groom are holding hands smirking at each other. Friends and relatives are watching and smiling to witness the most beautiful moment of your life.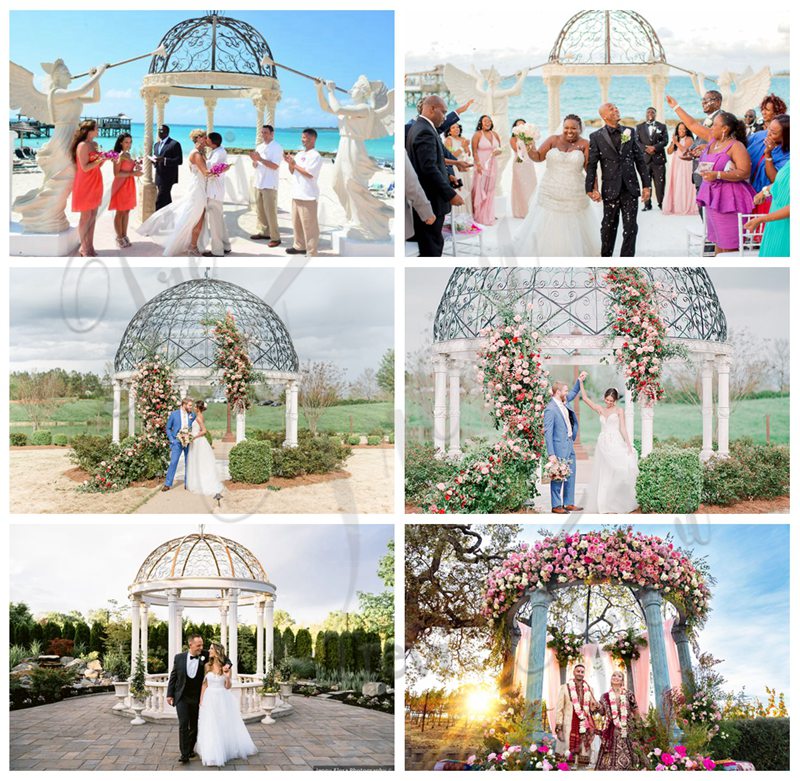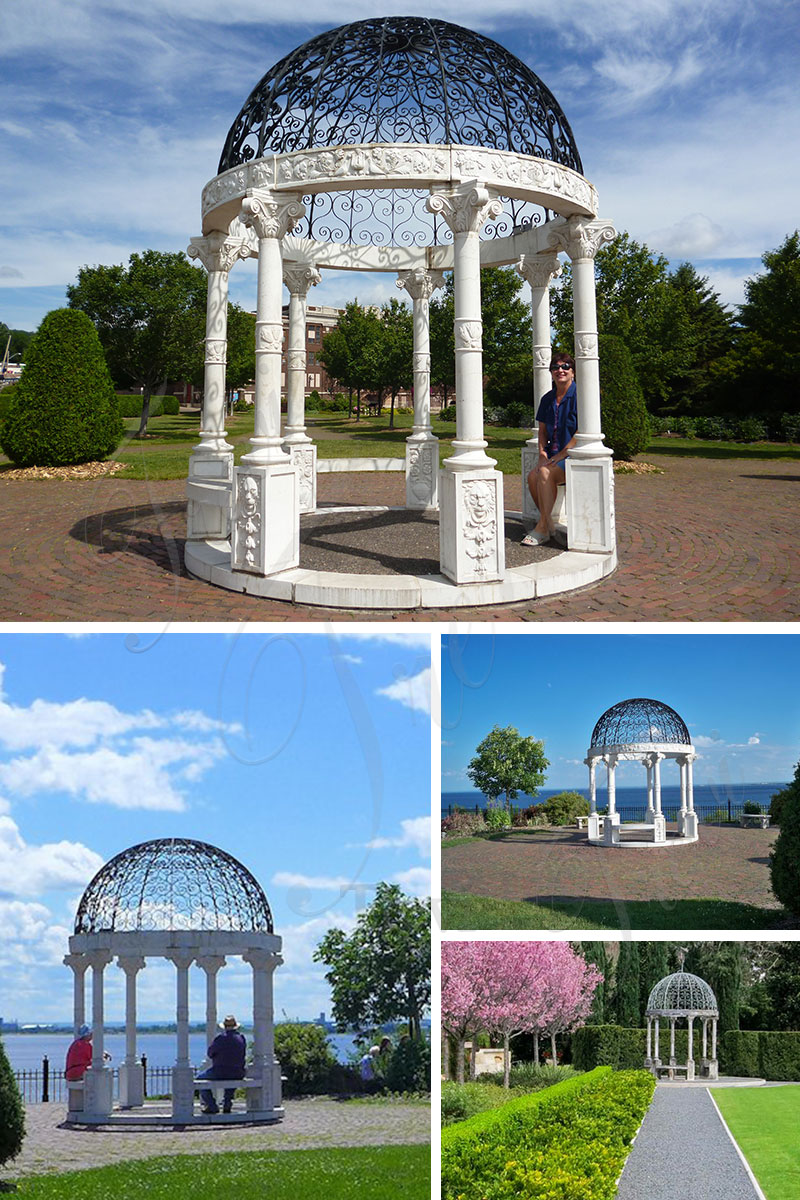 The Good Meaning of the Marble Gazebo:
There is a good meaning of the round marble gazebo as the wedding gazebo. In our old saying, round symbolize perfection, reunion, and harmony. It oracles happiness and a good beginning and ending. We are Gazebo Manufacturer  Trevi Art and start the year 1983 with a family workshop. Also, we have been sculpting many gazebos over the years, for wedding companies and other clients purchasing marble gazebos for their gardens.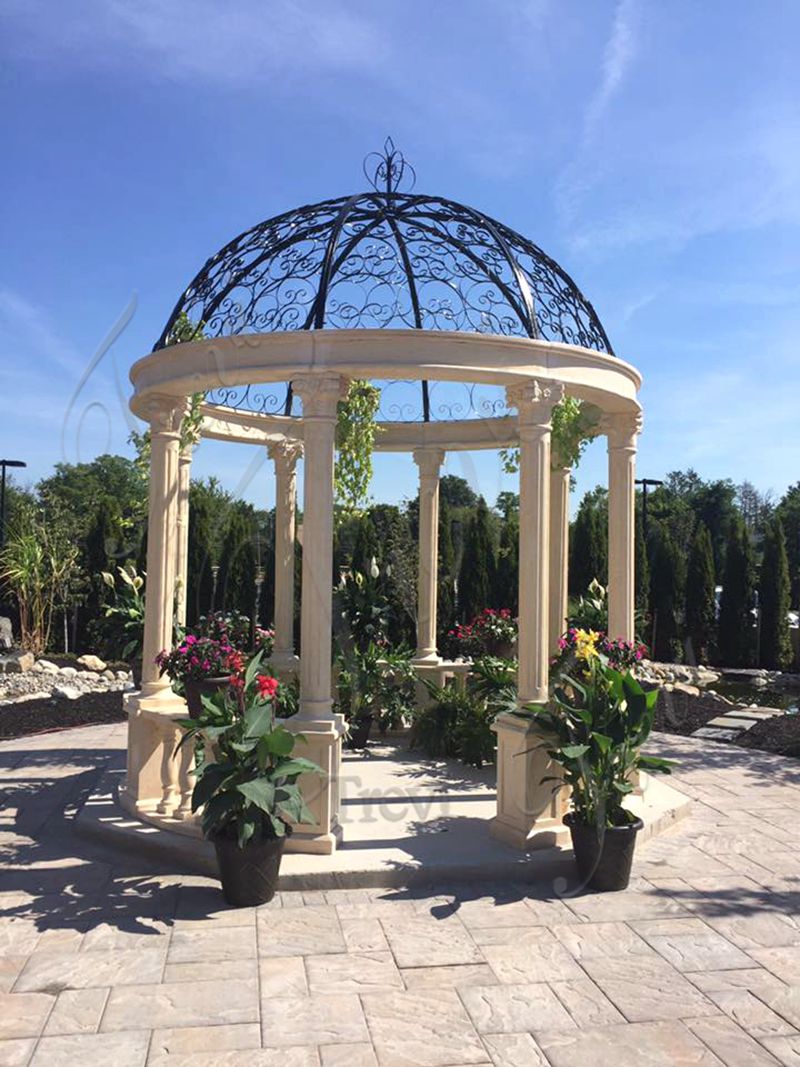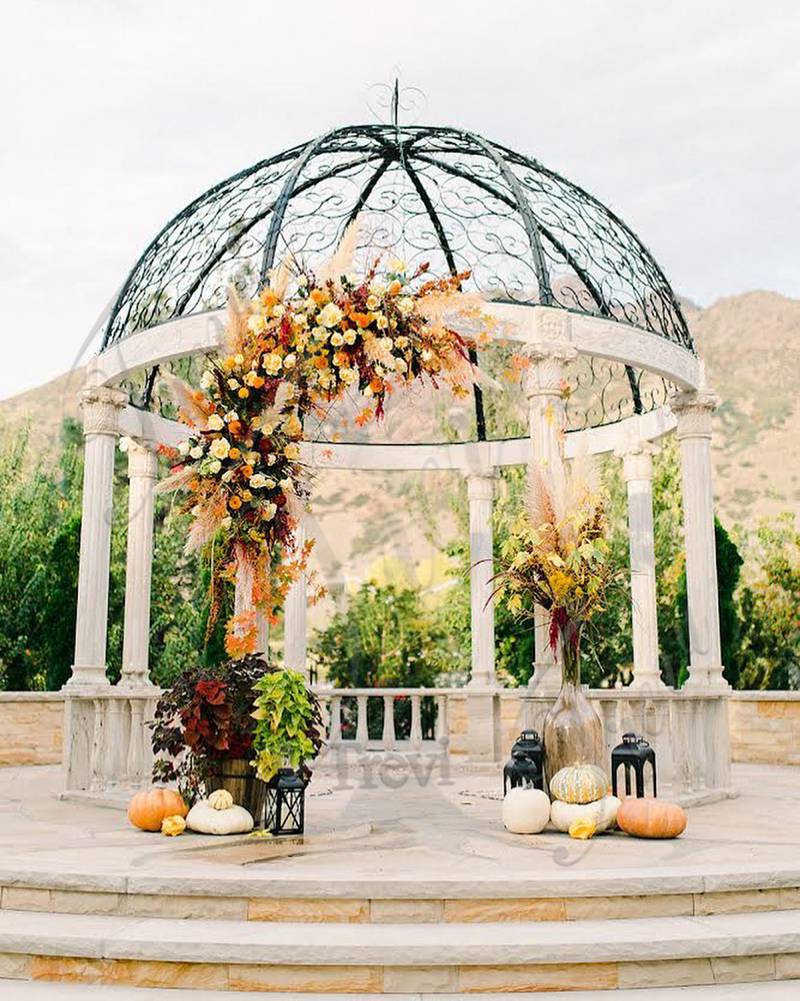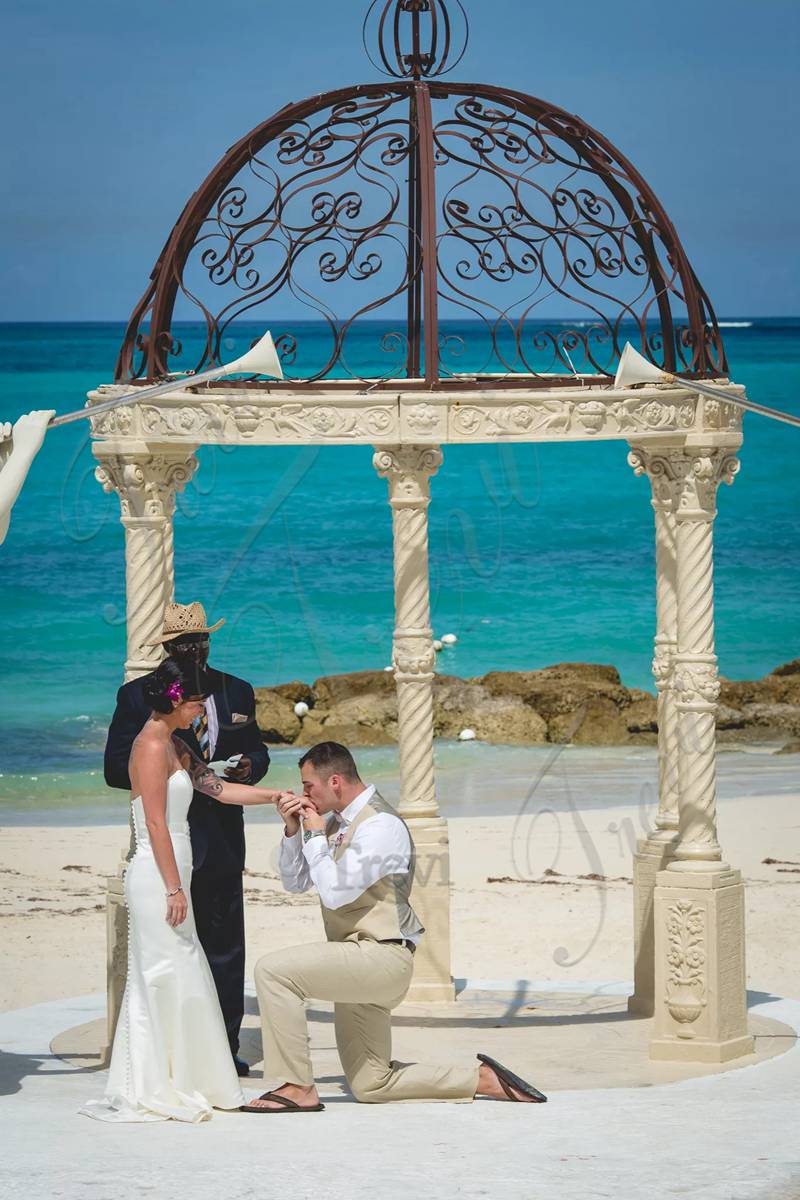 Professional and Skilled Artists:
Our masters are professional and skilled. All of our marble gazebos are carved of 100% natural marble and carved and polished by hand little by little. It is not only an art and it lasts for a long time, but also could be passed on from generation to generation. Well, it could be the memory shared by people. And we have professionals and skilled teams on installation. If you need it, our installation team is ready to go to install the large gazebo for you.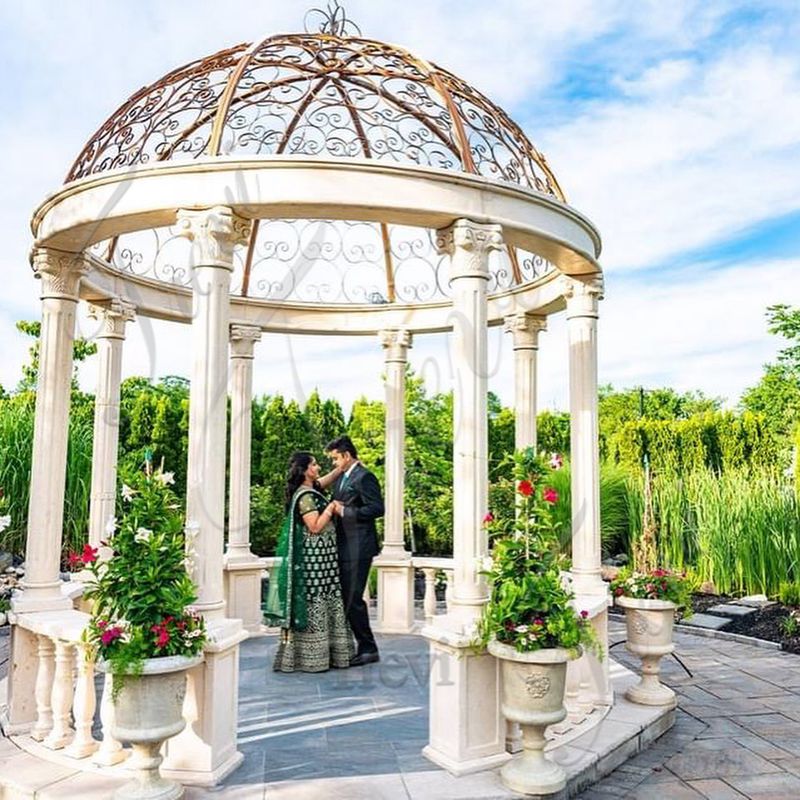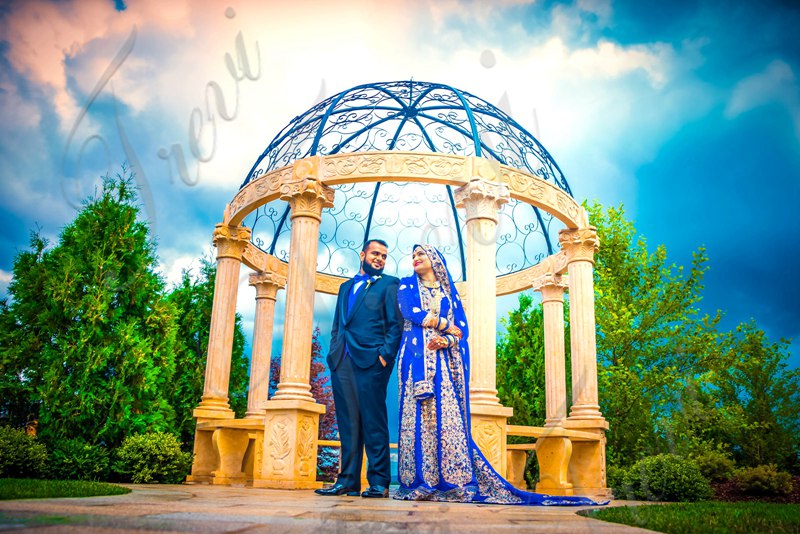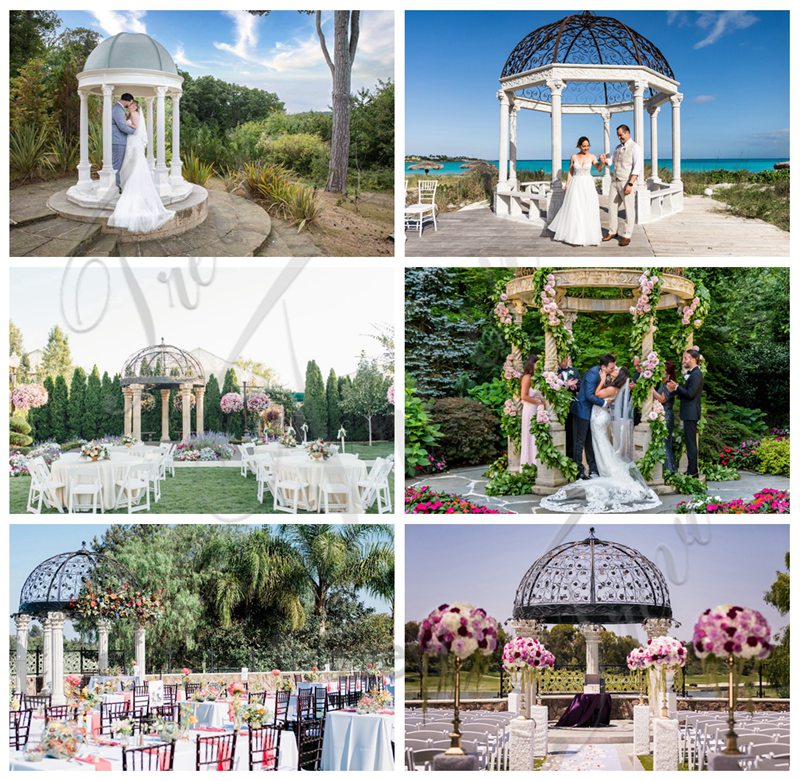 Such an exquisite large marble gazebo would be your best choice. Our artists could provide you with customized services, for example, the artist can carve your wedding vows on the gazebo. If you have such an exquisite marble gazebo in your home garden please feel free to contact us.