What will  the wedding  be  like in your dream?
There must be an Ancient castle, Flowers are all around in the garden, there is a lake nearby the broad glassland.
In the front, there is the wedding  gazebo, Father is standing and saying the oath with smile.Bride and groom are holding hands smirking to each other.
Friends and relatives are watching and smiling to witness the most beautiful moment of your life.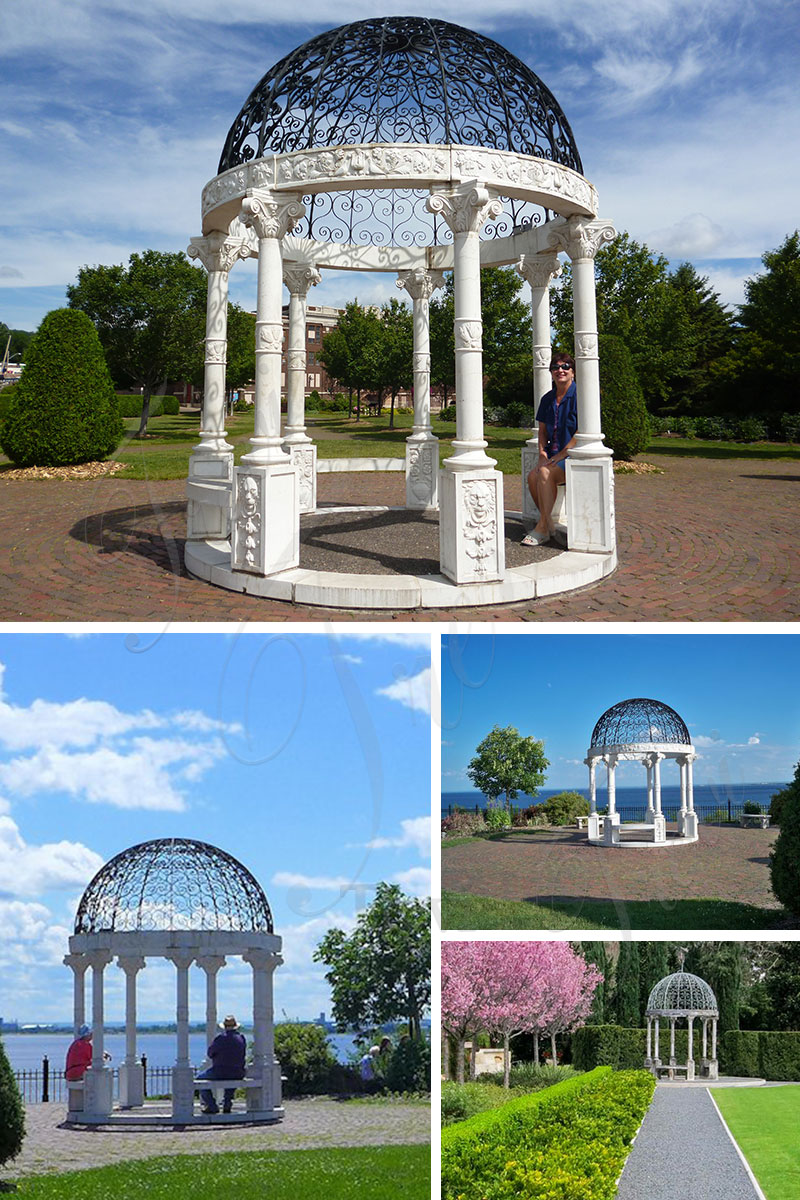 There is good meaning of the round marble gazebo as the wedding gazebo.
In our old saying, round symplize perfection, reunion and harmony.It oracles  happiness and good beginning and ending.
We are Gazebo Manufacturer  Trevi Art.
We start the year 1983 from a family workshop.
We've been sculpting many gazebos during the years,for wedding companies and other clients purchasing marble gazebos for their garden.
Our masters are professional and skilled.
All of our marble gazebos are carved of 100% natural marble and carved and polished by hand little by little.
It is an art and it last for long time.
It could be passed on from genoration to generation.
It could be the memory shared by people.
And we have professinal and skilled teams on installation.
If you need, our installation team is ready to go to install the gazebo for you.