Marble Gazebo Details:
This outdoor gazebo wedding decoration is so beautiful and elegant. This classical pavilion has many unique three-dimensional flowers on the columns. All the realistic detail and decorations are hand carved by our professional artists who focus on the marble gazebo for more than 40 years.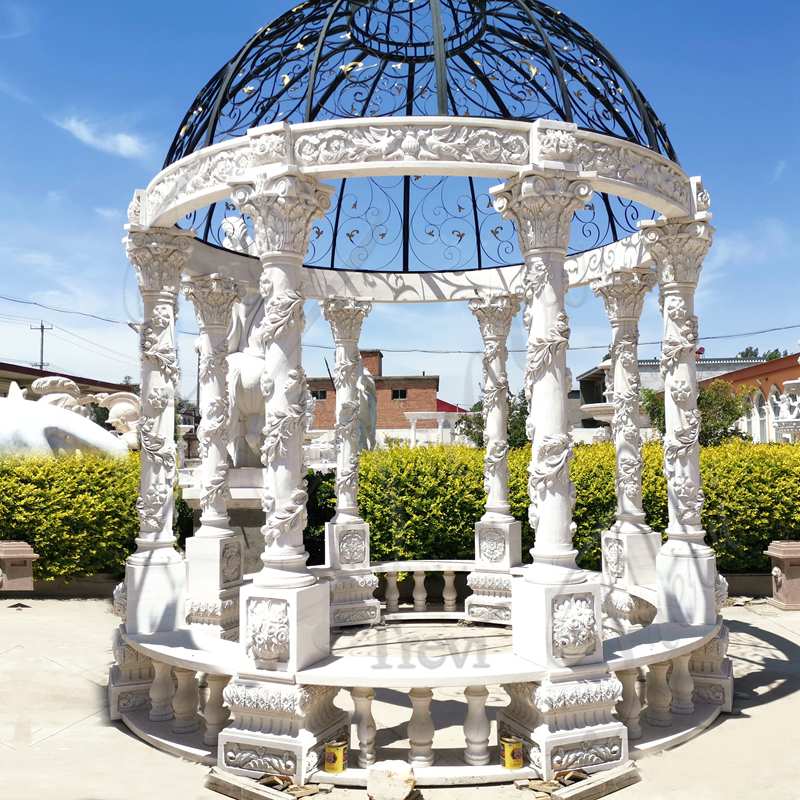 On the top of the gazebo, there are some vivid and attractive bird statues. Furthermore, through the hollow iron top hat, we could see the blue and bright sky. Thus, our elegant pavilion design would add relaxation and good memories to clients' weddings.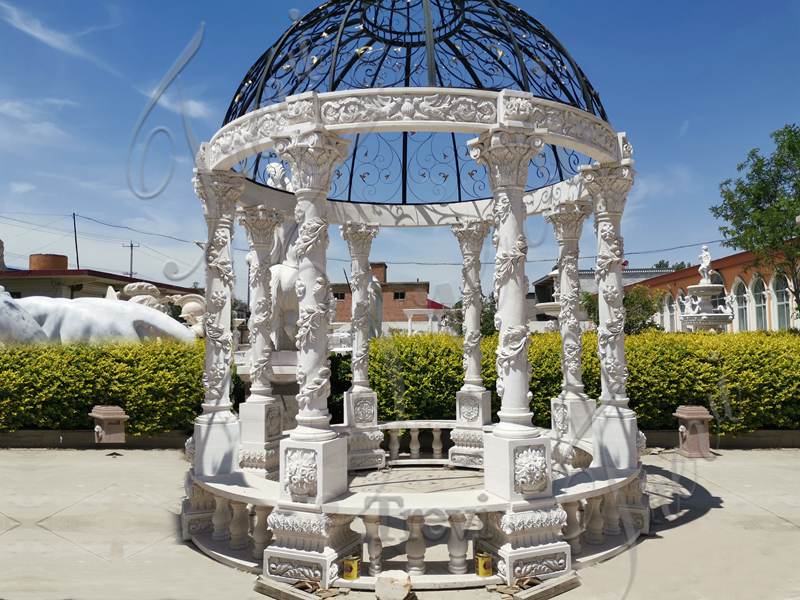 The Composition of the Gazebo:
Our antique outdoor marble gazebo is supported by eight classic Roman marble columns. There are also ground floor, gazebo piers, beams, and gazebo iron top hats. Exquisite birds and flowers are carved on the beams and piers of the entire marble pavilion.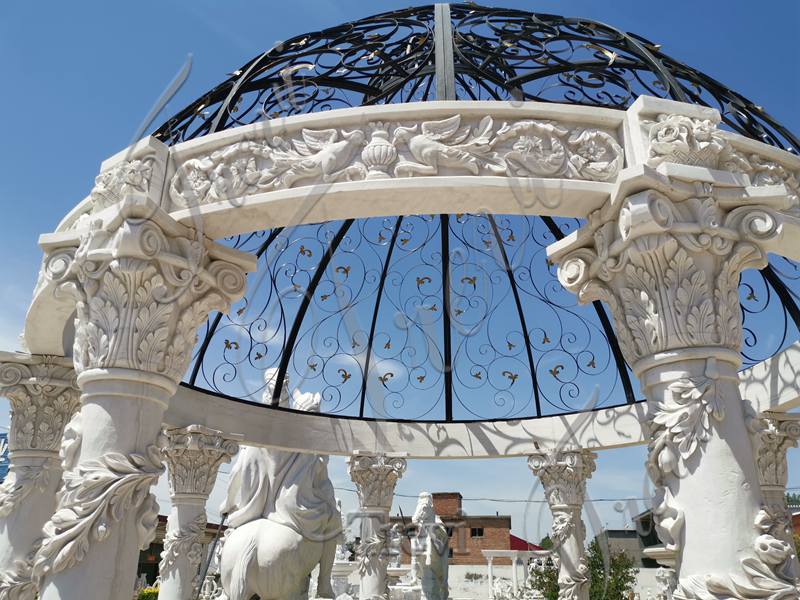 Both the interior and exterior of the gazebo are decorated with beautiful and delicate flowers and leaves. Every column of the gazebo is a classic Corinthian column, and the design of the column head is very delicate.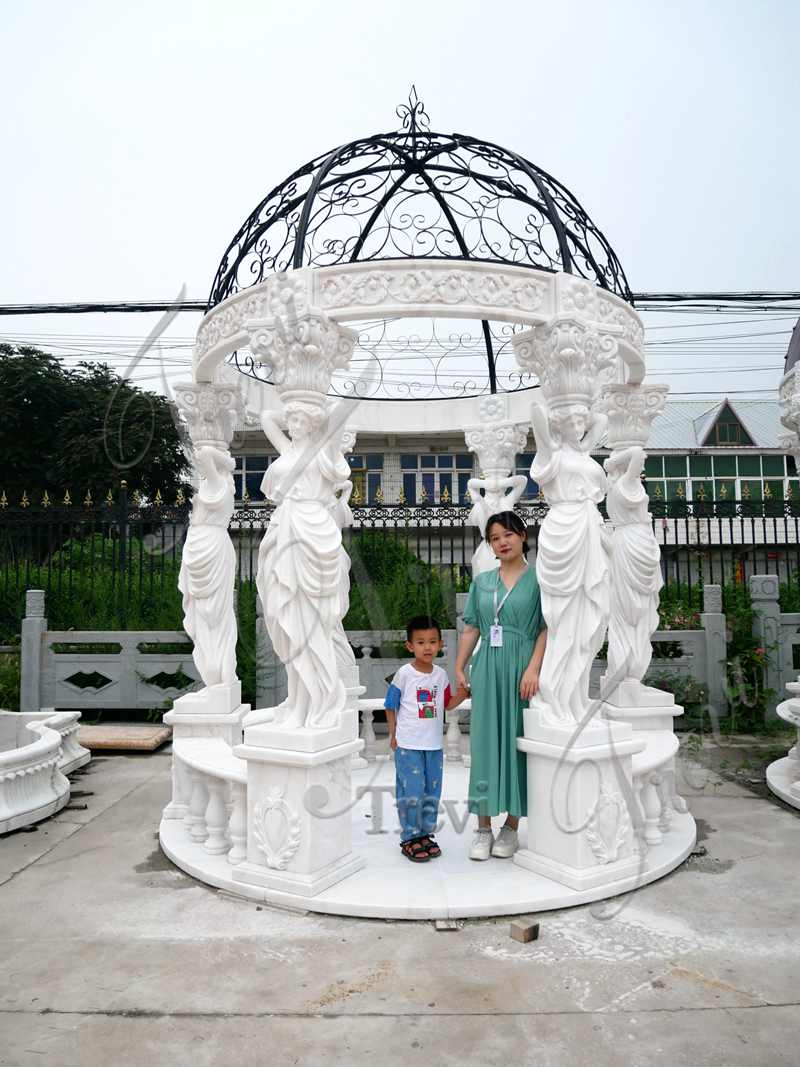 Pure Hand-Carving Process:
The details on the entire outdoor marble wedding gazebo are all hand-carved by our professional carvers. Our carving artists have rich experience in the industry. They have been engaged in carving careers since they were young. The carving technique is passed on father generation to generation.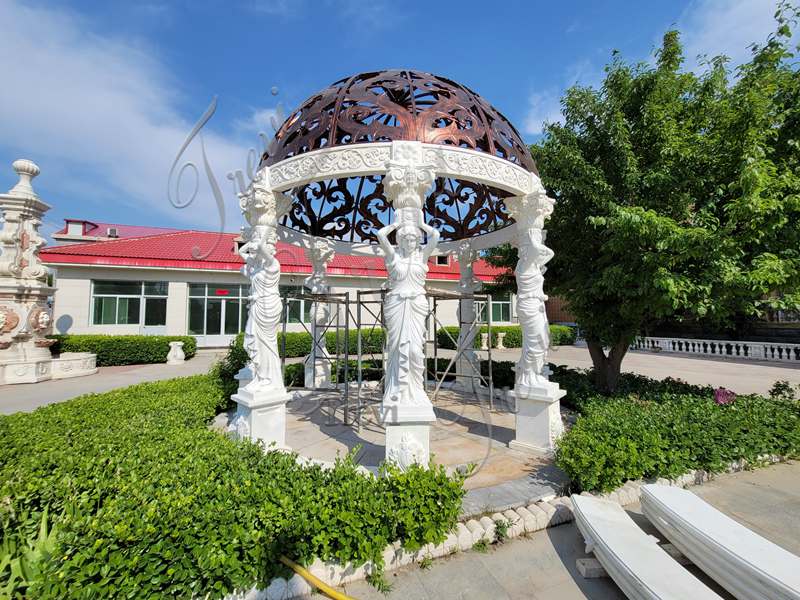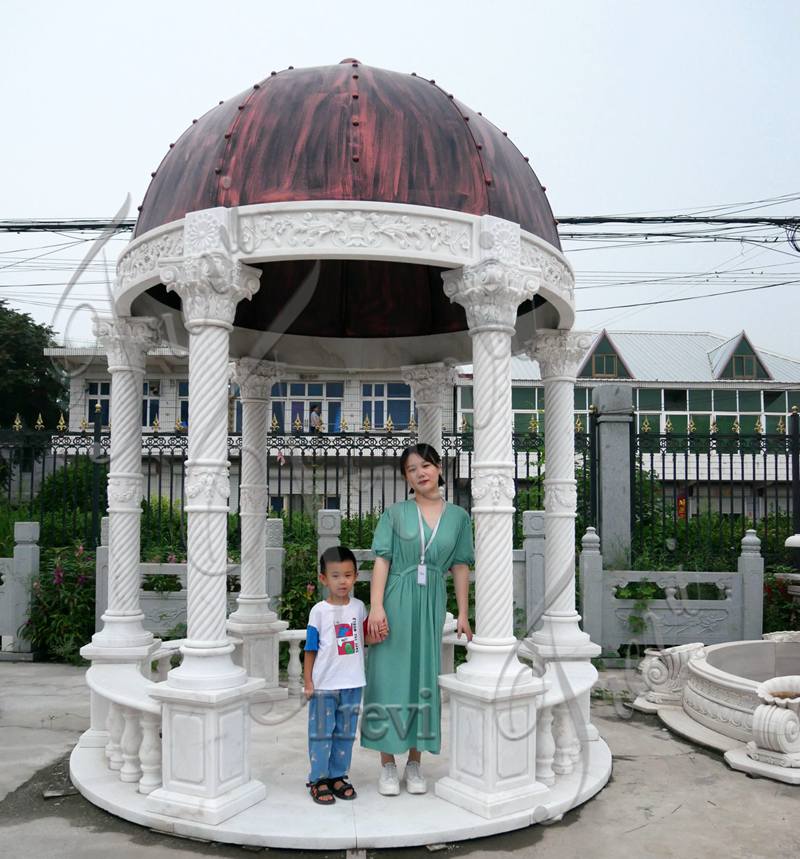 Therefore, they master the carving skills proficiently and could carve the details on the pavilion with a deep and three-dimensional effect. Ensure that the details of the gazebo are very delicate and perfect whether viewed from far or near at weddings.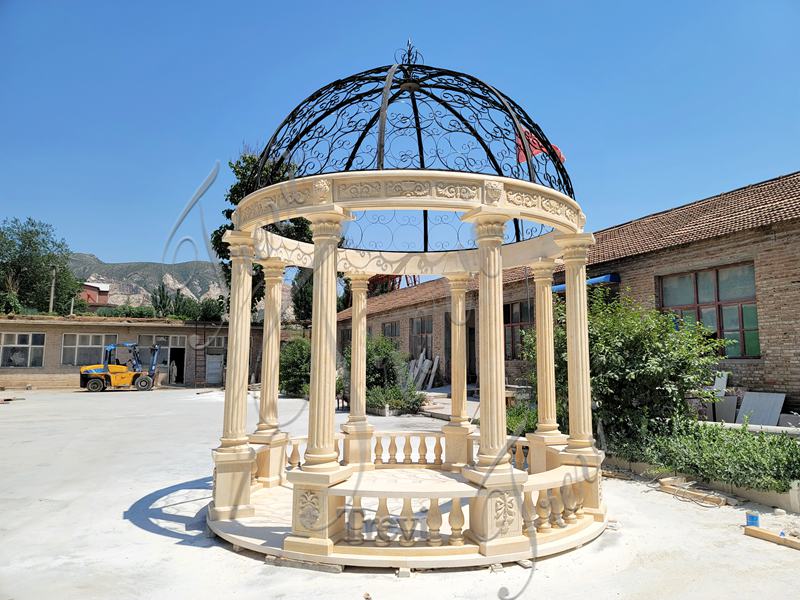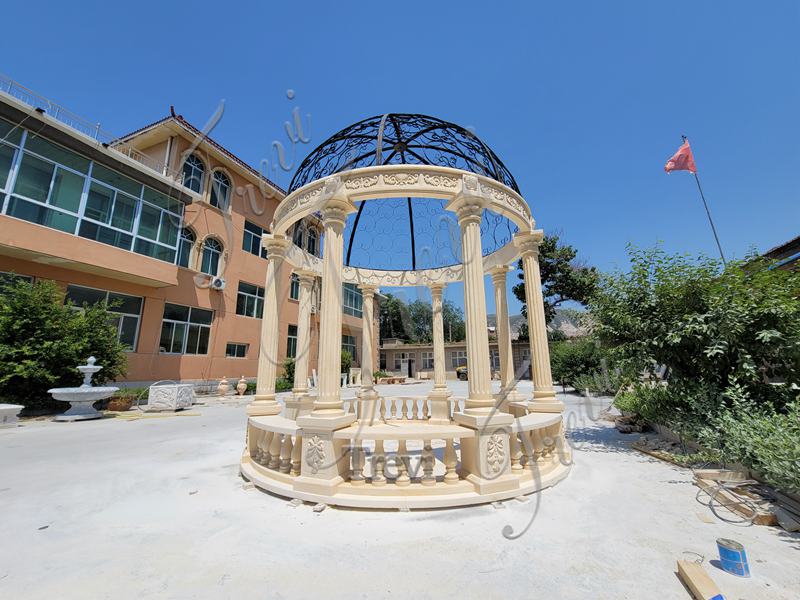 The classic and antique outdoor marble wedding gazebo could be a good choice for the most important time of your life. If you like the Trevi gazebo design, please feel free to contact us, we only choose natural marble to make sure the gazebo could use for hundreds of years.