Are you looking for a marble gazebo that is placed outdoors? Our hand carved white marble gazebo could be customized to your specifications or drawings. The material could be a variety of colors of marble, sandstone, granite, limestone and other possible types of stone. This work was done by our experienced marble craftsmen.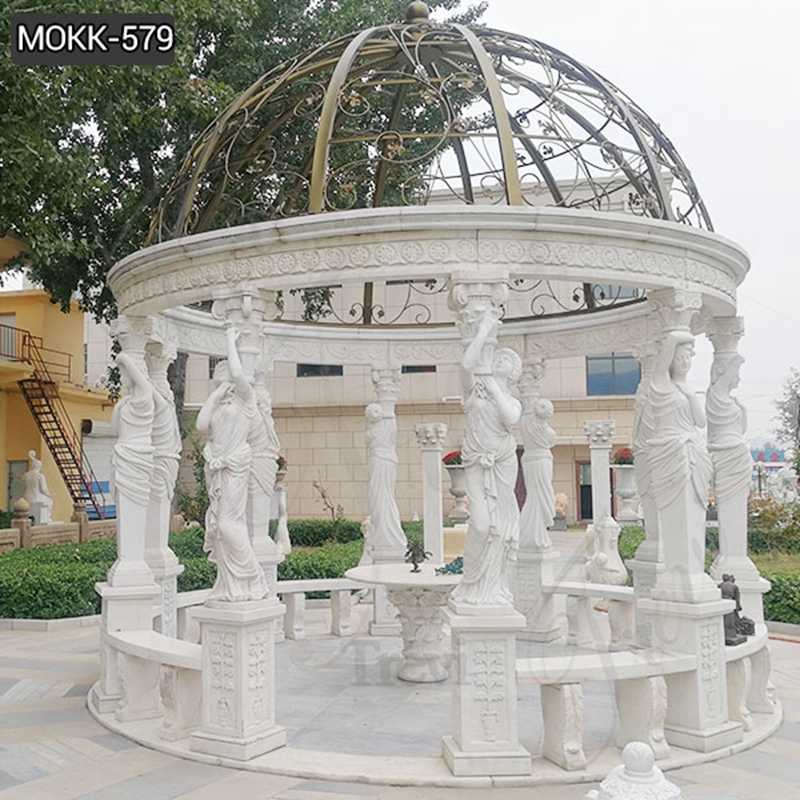 Our white marble column gazebo is made from high quality white marble raw materials. This marble gazebo consists of ten columns, and each of the pillars is carefully engraved with beautiful figures, standing on a high marble base. The size of our pavilion can be determined by the number of columns in the marble pavilion. Of course, you could also determine the diameter of the pavilion based on the number of columns you need.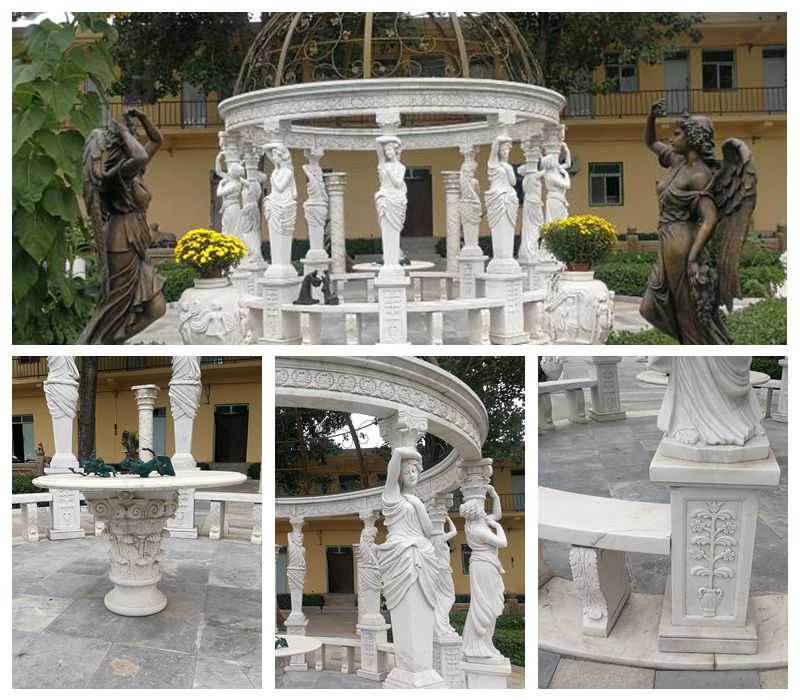 The pavilion is becoming an important part of the garden decoration. Marble gazebos or other natural stone pavilions would enhance this decoration in a unique way. Imagine that you have a fascinating structure of gorgeous marble in your backyard. This large white marble gazebo with female sculptures would last for generations and is the ideal focal point for any home decor.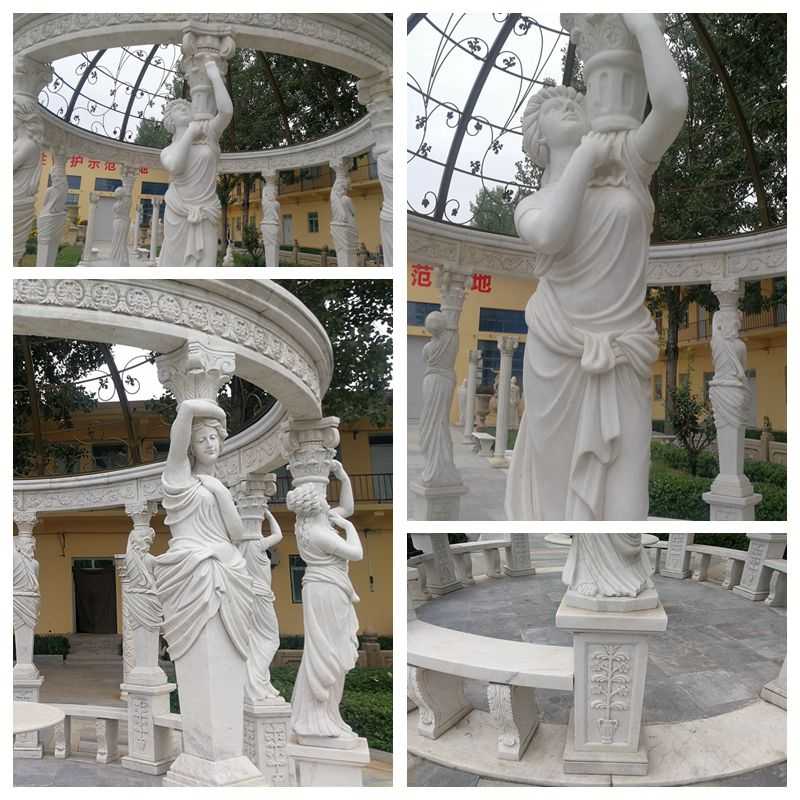 You may be worried about how to install after you purchase the gazebo. We would send you the detailed installation drawings to help you install the marble gazebos smoothly. Of course, we could also send you an installation video, through the video you could complete the installation steps independently, without any installation workers.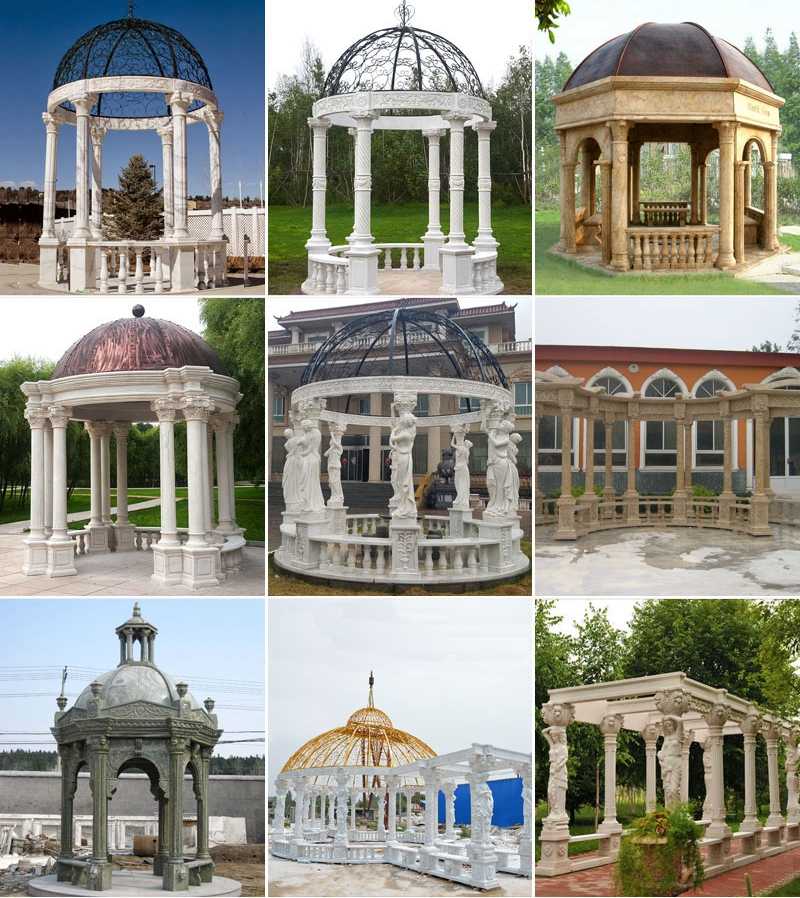 We are a professional marble carvimg factory that could produce a wide range of marble sculptures and products. If you need to buy a outdoor large white marble gazebo. Welcome to consult any iformation, I believe we would have your favorite style here.