wedding gazebo Information:
Are you looking for a marble gazebo for your wedding decoration, or want to add a new landscape to your home garden, this white marble outdoor gazebo wedding decoration is a good choice! This gazebo is made of six Roman columns, the design is very simple and elegant, suitable for any courtyard space. And the white marble material is a symbol of purity and innocence and is very suitable for weddings.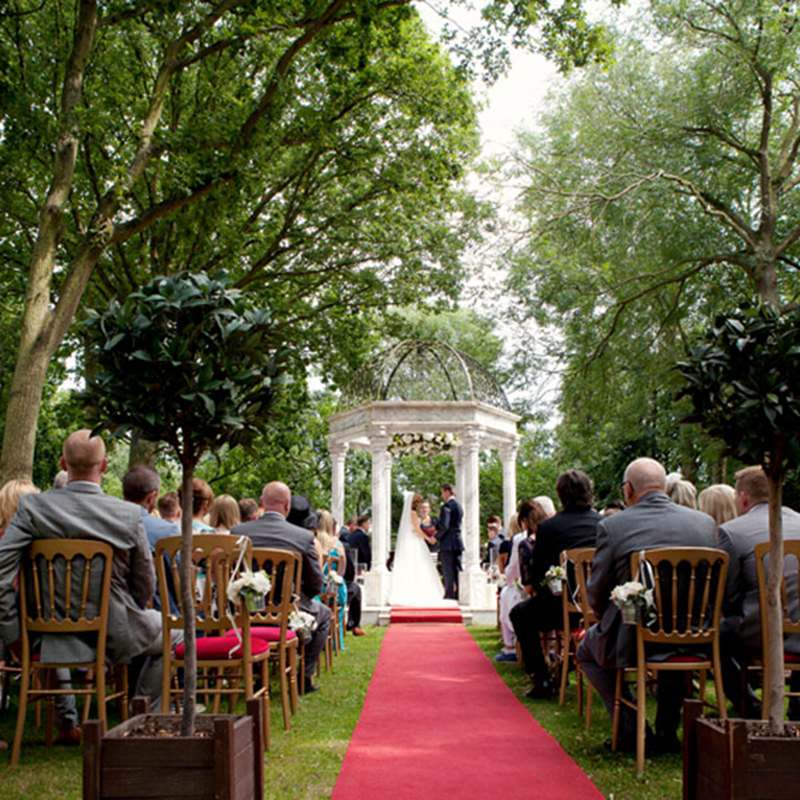 The Advantage of Trevi Marble Gazebos:
More than 30 years of industry experience
The world's leading sculptor and manufacturer
The widest range of products and designs
Cutting-edge tools, machinery, and equipment
The most competitive price on the market around the world
Guarantee after-sales support, solve quality problems at any time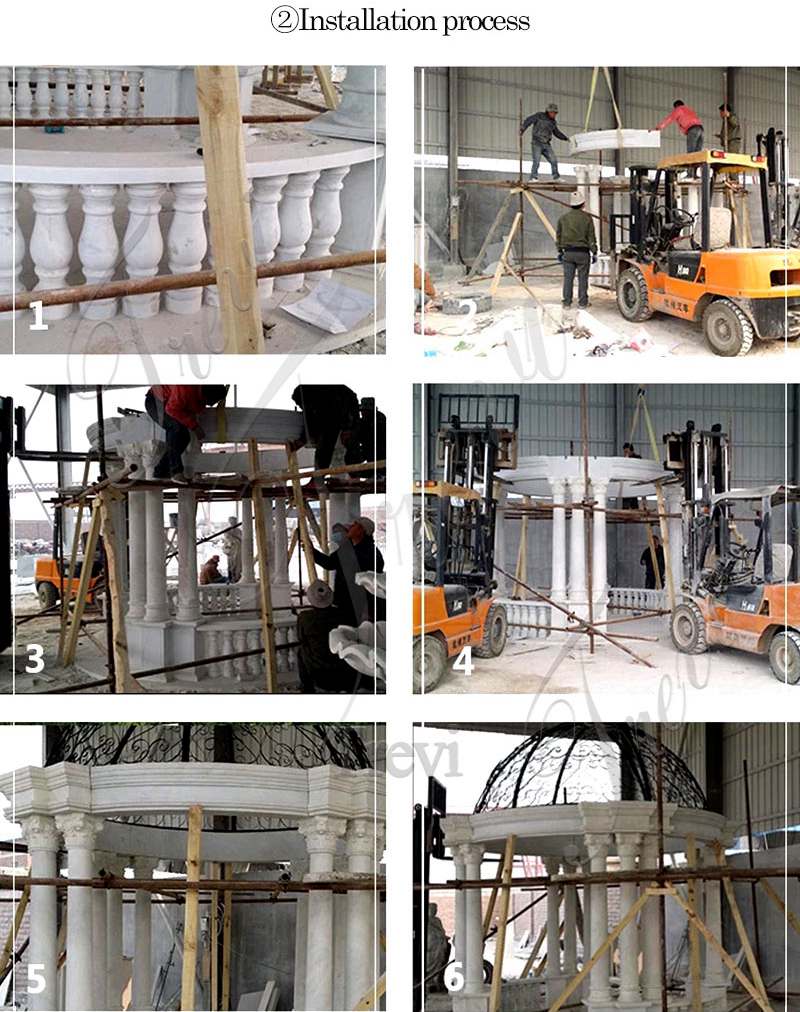 Use High-quality Natural Materials:
As a professional marble carving factory, our factory not only has excellent carvers, but also very professional carving skills. All our sculptures would be made of high-quality pure natural white marble. We always pay attention to the details and quality of the products, so we are very strict in the selection of materials, so we would choose high-quality A-grade materials for this marble outdoor gazebo wedding decorations. Moreover, natural marble has a longer service life. There is no doubt that this kiosk would last longer. For such an important occasion, the beauty and quality of the Trevi wedding gazebo are at the same time.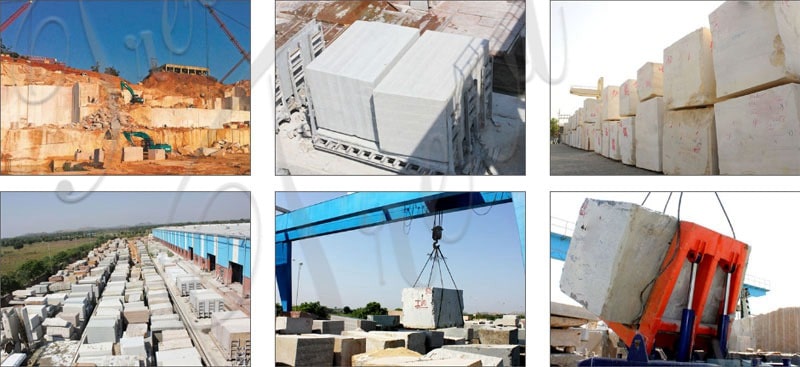 Unique Iron Top Design:
The white marble outdoor gazebo wedding decoration we often make is 270 to 330 cm in height and 3 to 5 cm in diameter. If you need an iron top, our iron top design height is generally 150-200 cm, and the diameter is customized according to the size of the pavilion. In general, the number of columns in our pavilion would be calculated according to the arc length of the pavilion. As long as you tell us the pavilion diameter design requirements you need, we would calculate the corresponding number of columns for you.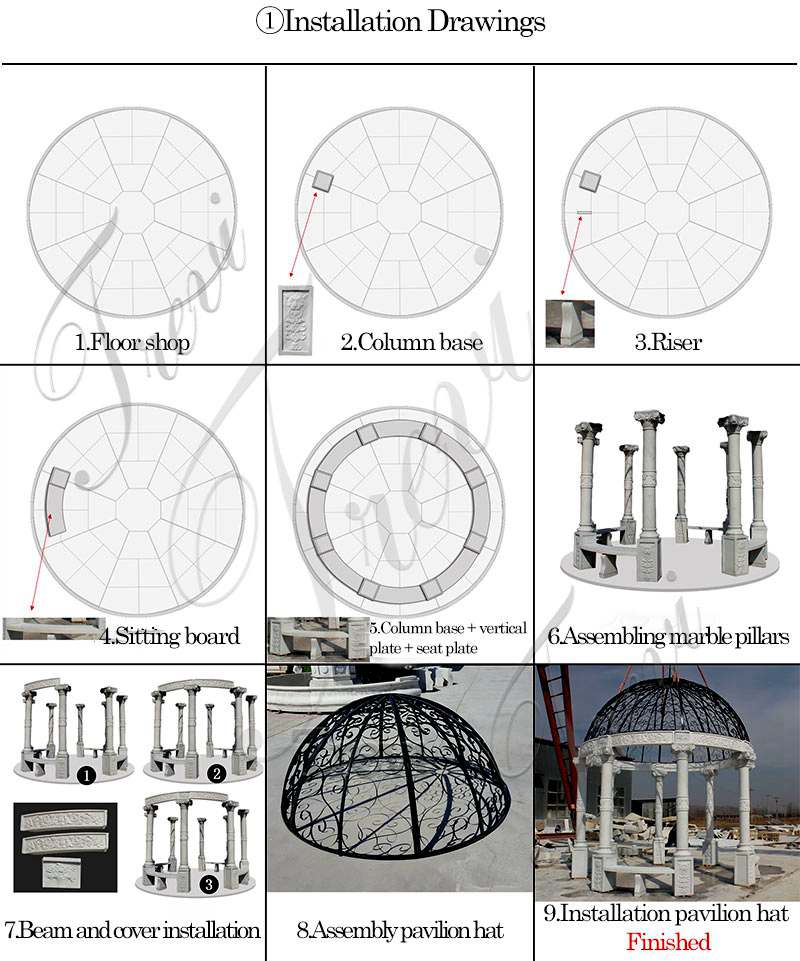 Tervi Art Sculpture Has More Experienced:
This white marble outdoor gazebo wedding decoration is available wholesale and retail to personal, with good quality. Tervi Art Sculpture has experienced processing workers and professional marble pavilion manufacturing craftsmen, we have more than 30 years of stone carving in the sculpture area. In addition, because we are a manufacturer and exporter of marble products with more than 30 years of experience, we are very competitive in the price of our products, and have many years of cooperation with many freight forwarders, with the advantages of transportation channels, materials, as well as labor costs and raw materials are completely reduced.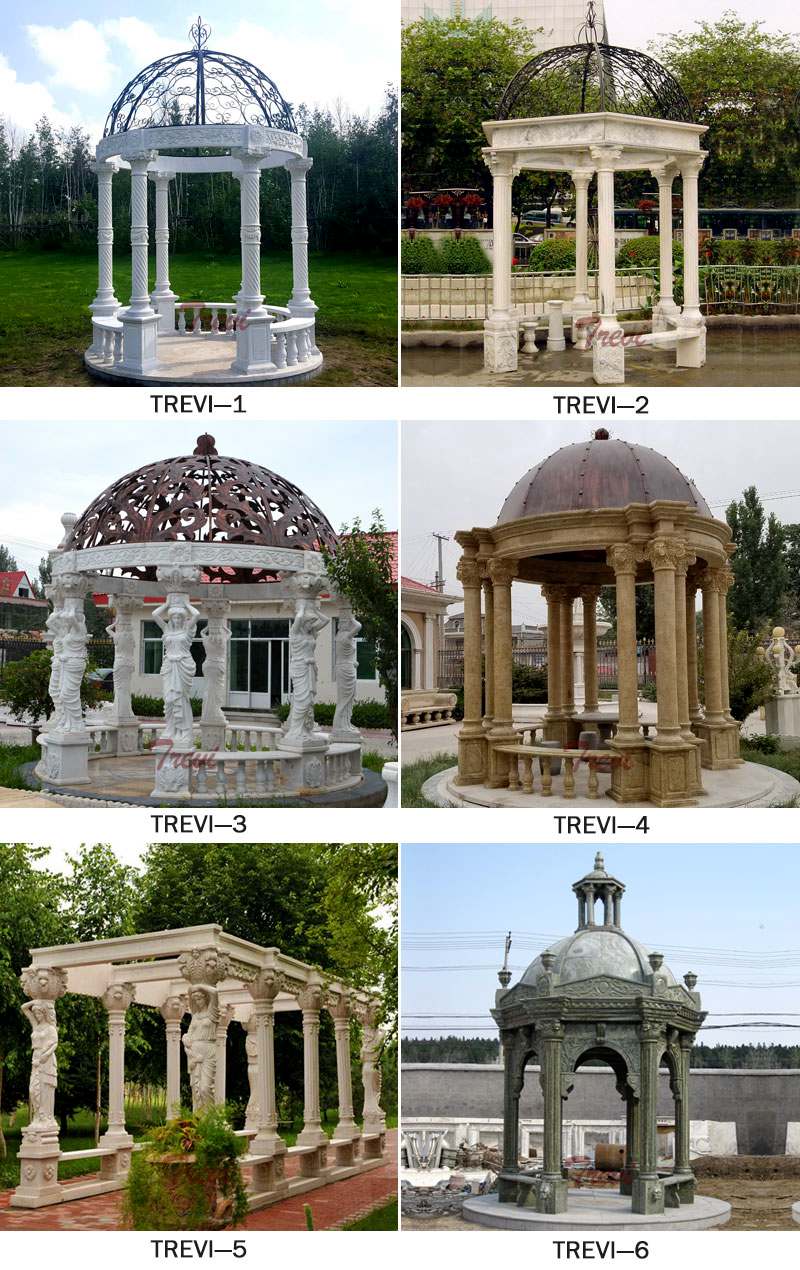 We pay attention to every white marble outdoor gazebo wedding decoration detail during the production, so the quality could be guaranteed. Any questions you want to know, please contact us at any time!