This round antique stone garden gazebos outdoor is our classic design. We created this ancient stone garden pavilion for British clients Tim and Rory, a new entrepreneurial team. They received a park project that required outdoor garden marble pavilions and flowerpot decorations.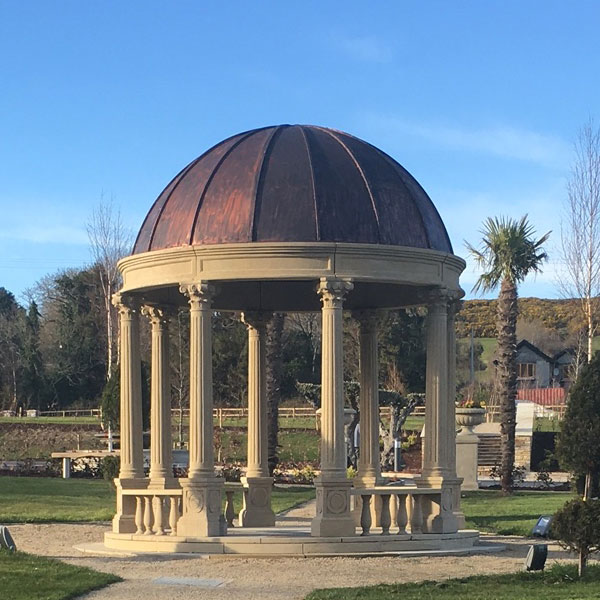 The round antique stone garden gazebos outdoor was made of natural beige marble and the top of the garden gazebo is made of wrought iron. Now, this beautiful antique marble gazebo was installed in a local park of UK. It has been a famous scenic of the park. Many people take pictures and have a rest there.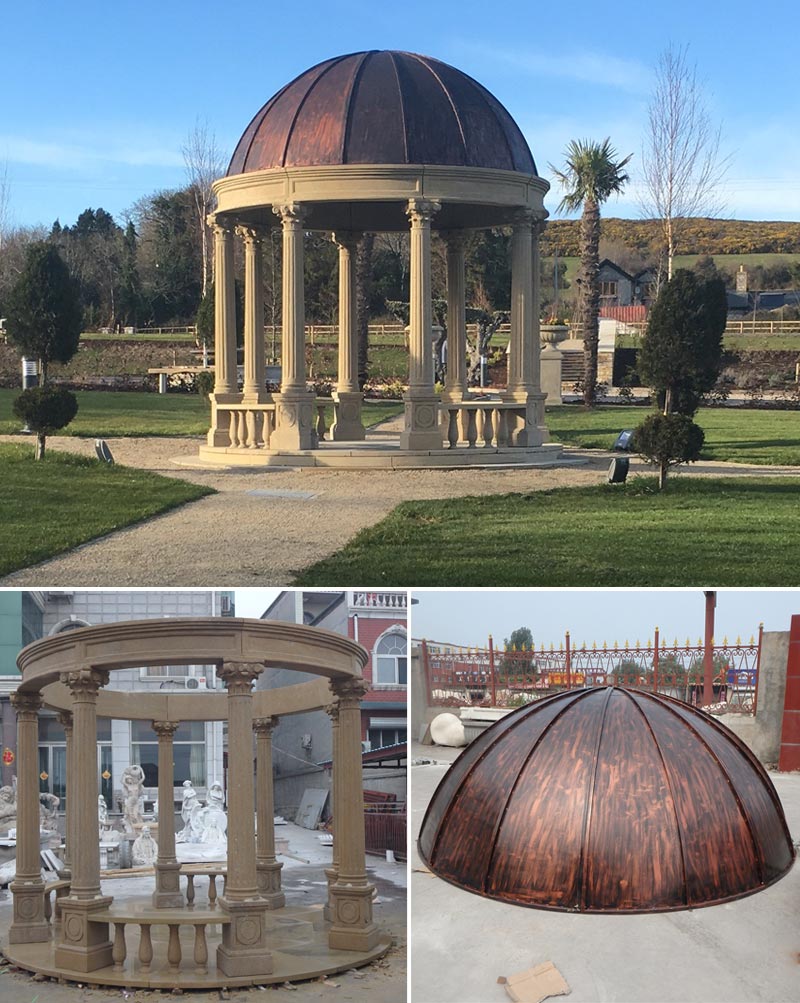 Pls feel free to contact us to bespoke your own  round antique stone garden gazebos outdoor. No one will have a garden gazebo exactly like yours, because each marble is different from the next. And we support custom design, you can ask us to add your logo, change some of the details of the marble gazebo, such as your favorite carving, the material you want, or some of your own ideas, you can tell us that we will do our best to meet your needs. Every time you see it, you see something different. In addition to being a unique color, your marble garden gazebo can have stunning props.Whichever you choose, it must be unique!