Marble Gazebo Details:
It is a large circular white marble gazebo. There is a black wrought iron hat on the white gazebo, which makes the whole look beautiful and noble. Supporting the gazebo are eight solid marble columns. We use natural marble to make it have a strong load-bearing capacity and long service life. There are also troughs for planting flowers next to the gazebo. All details are carved to perfection.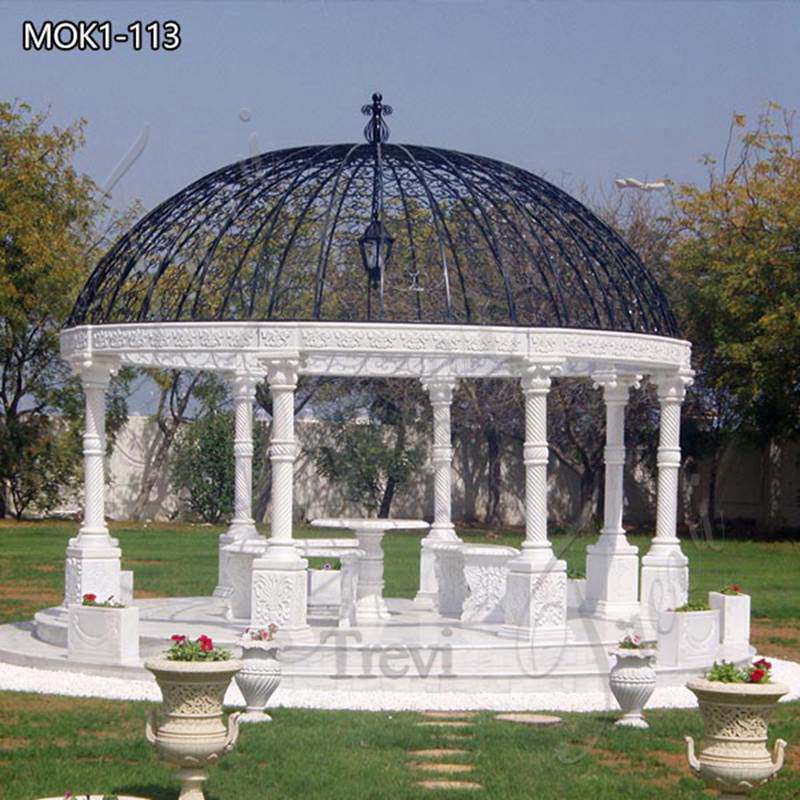 What is the Gazebo Used for?
First, you could use it as a nice decoration. If the exquisitely carved marble gazebo is decorated with flowers, it would become a beautiful scenery. It is very suitable whether it is placed in the garden or in the greenhouse.
Second, the marble gazebo could be used as a wedding gazebo. When the important moments in your life are witnessed by this marble gazebo, it is no longer a simple decoration, but a carrier of your happy memories.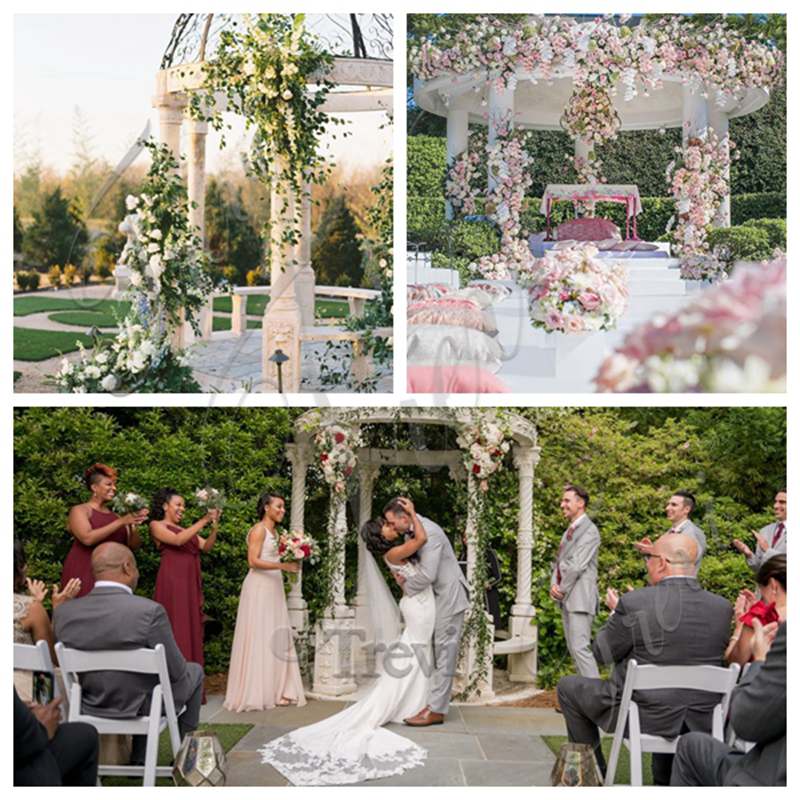 Other Gazebos for You:
Trevi has a wide variety of marble gazebos for sale. We have made marble circular gazebos, marble rectangular gazebos, marble hexagonal gazebos, marble pillar gazebos, marble sculpture gazebos, etc. Of course, we also support customization. For example, if you want to carve different flowers on the gazebo or change the faces of the characters on the pillars to your real face, or want iron hats in different colors, we could satisfy you.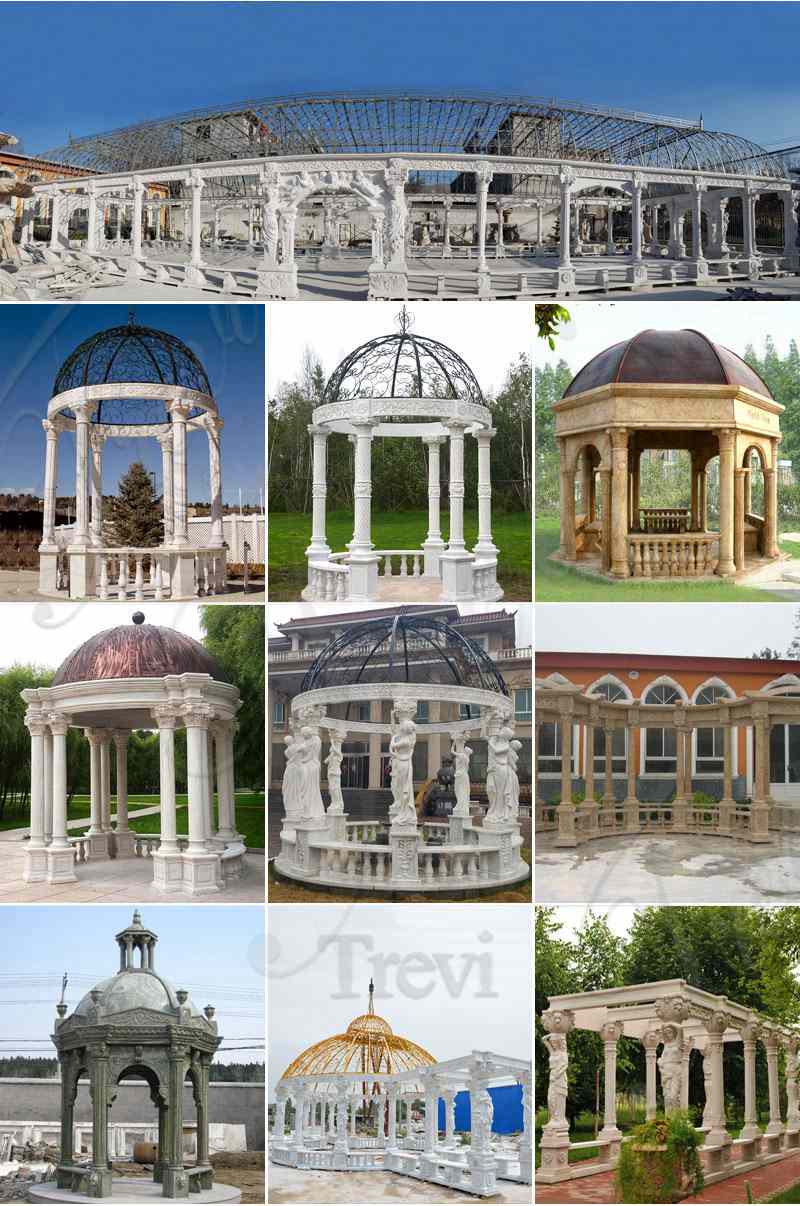 Strong Packing:
Due to the large size of the white marble gazebo, we would split it and pack it. The pillars, column heads, gazebo beams, and iron hats of the gazebo would be packed in different wooden crates. The corresponding thick and soft cotton would also be wrapped in various parts. These packages have been tested by us for more than ten years, and they are very safe, which could make the products reach your home safely to the greatest extent.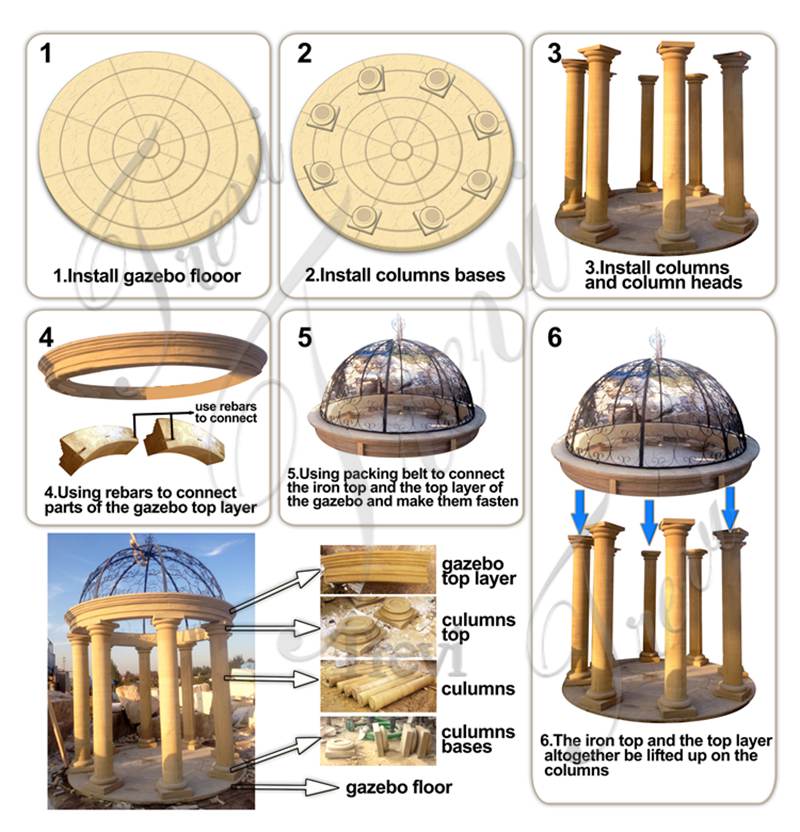 Trevi also offers you a Factory Price Guarantee. If you are looking to buy a marble gazebo, do not miss Trevi.