This high-quality marble column gazebo is not only a good decoration outdoors but also has many uses. When you are tired from playing at the beach and want to rest, it could provide you with a place for shade and rest. When you need a spot in your garden for an afternoon tea moment, this marble gazebo for outdoor is a great choice. When you need a place to hold a wedding, this gazebo could become a beautiful wedding gazebo with a little decoration.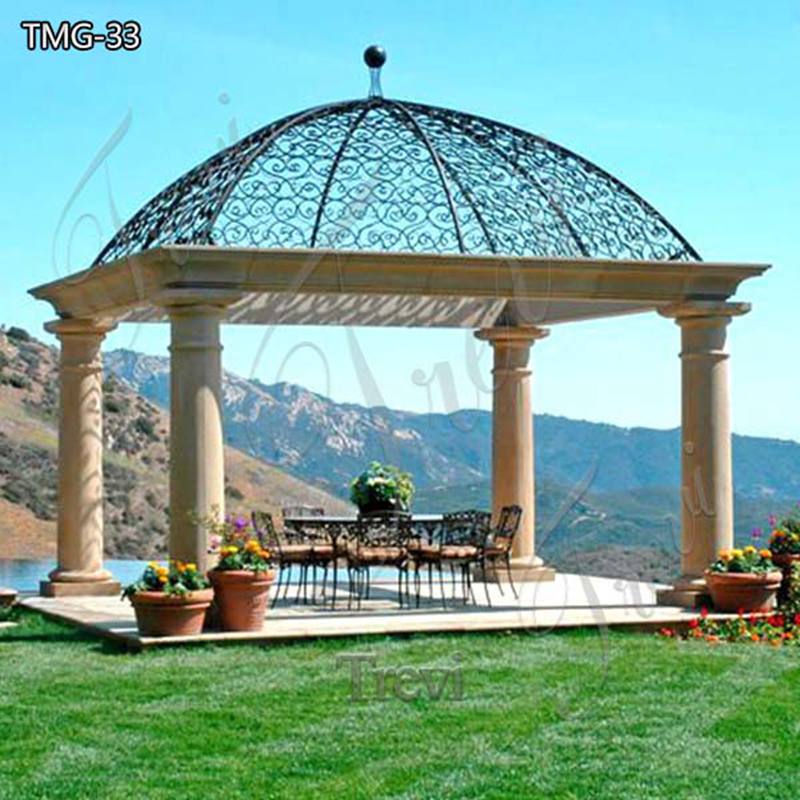 Strong Enough to Withstand the Wind:
The marble gazebos made by the Trevi factory are often praised by customers for their high quality. This is because we use pure natural marble to ensure the quality of the gazebo. At the same time, each part of the marble gazebo made by the Trevi factory has specially set connecting iron buttons, which could firmly fix each part. The well-assembled gazebo has strong load-bearing capacity and stability and could withstand strong winds and earthquakes. Therefore, even if it is placed by the sea for a long time, it would not be damaged.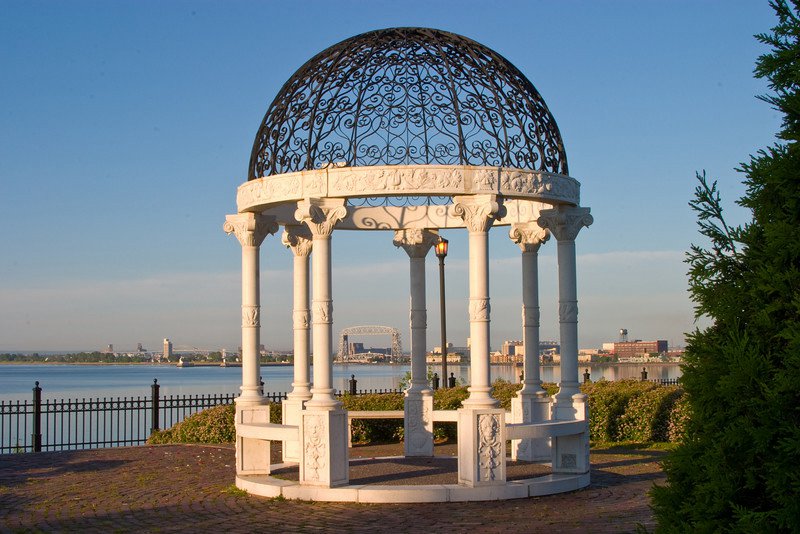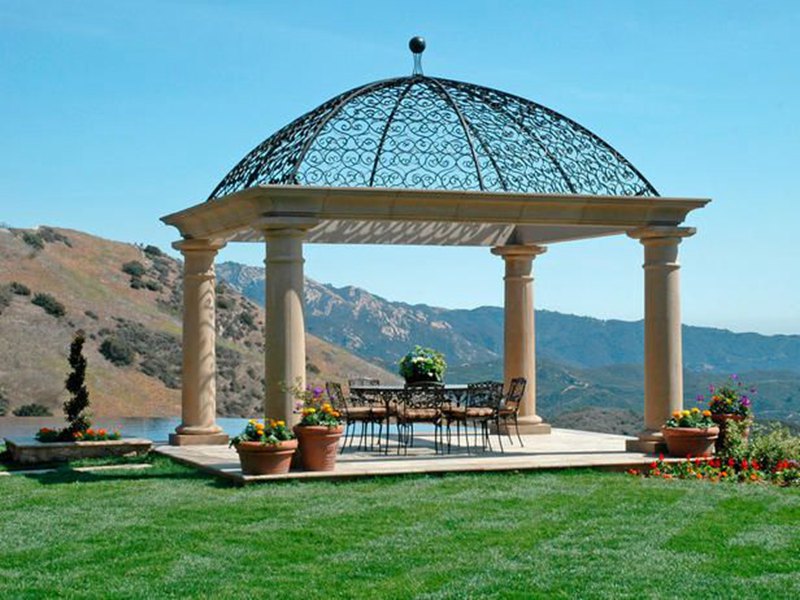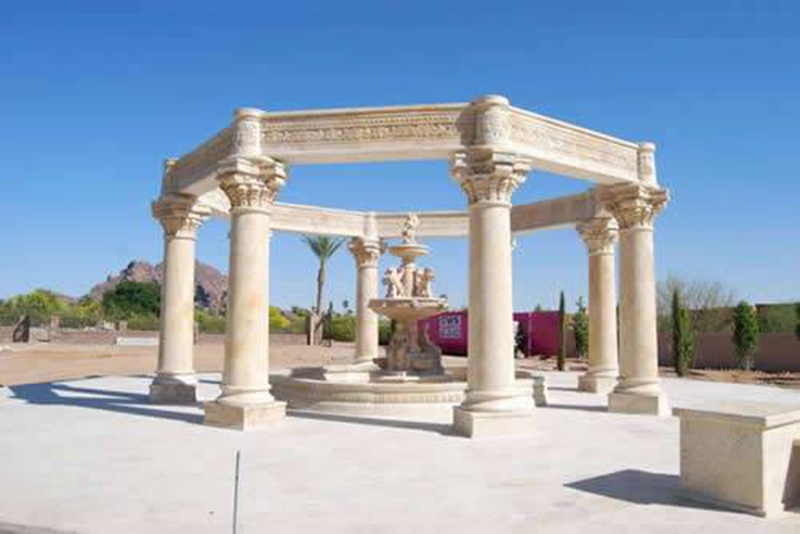 Trial Installation After Completion:
In order to ensure that the marble gazebo received by the customer has a perfect effect, and also to make it easy for the customer to complete the installation, the Trevi factory would conduct a trial installation after each gazebo is completed. Therefore, every part of the trial installation process would be marked in detail, and the corresponding installation video would be filmed well. These are sent to the customer before the kiosk arrives. Of course, if you encounter problems during installation, you could always consult our sales staff.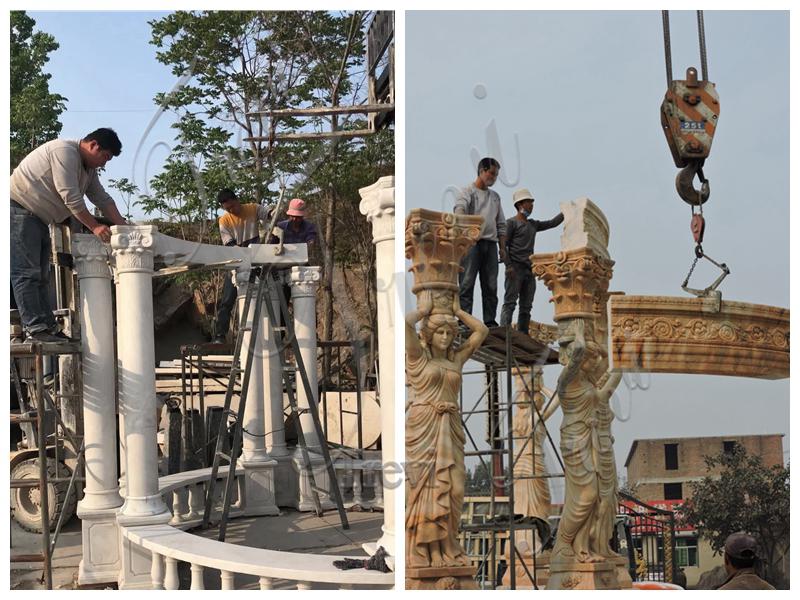 More Gazebo Designs:
There are many styles of marble gazebos for sale on the Trevi official website. Whether it is a square marble gazebo or a round marble gazebo, large marble gazebos for projects, marble column gazebos, marble figure sculpture gazebos, marble hexagonal gazebos, etc. could all be found in the Trevi factory. Of course, we also accept various customized services. If you have your own unique ideas about the design of the gazebo, you could also communicate with our designers.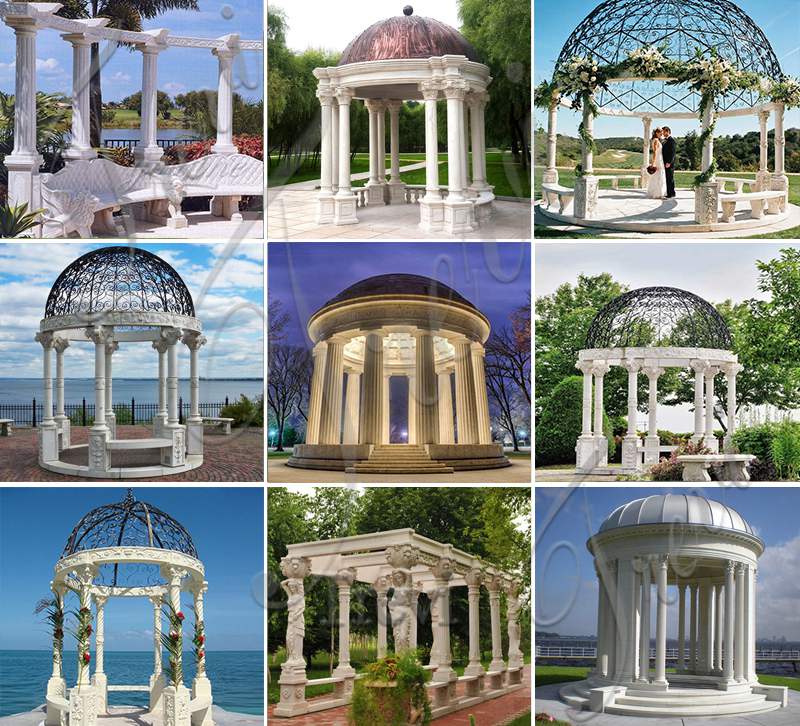 Trevi has always been committed to providing customers with high-quality products and considerate services. If you are interested in this marble column gazebo, please feel free to contact us.