Outdoor Roman Marble Column Gazebo Detail:
This large outdoor Roman column gazebo is made from the classic Roman-style marble columns. The stigma of the columns is beautifully engraved and this gazebo with a large dome. The entire marble gazebo is made of beige marble materials, which makes the gazebo look extraordinarily elegant and gorgeous. The large gazebo design could be placed for any outdoor use. I believe it could be a beautiful landscape.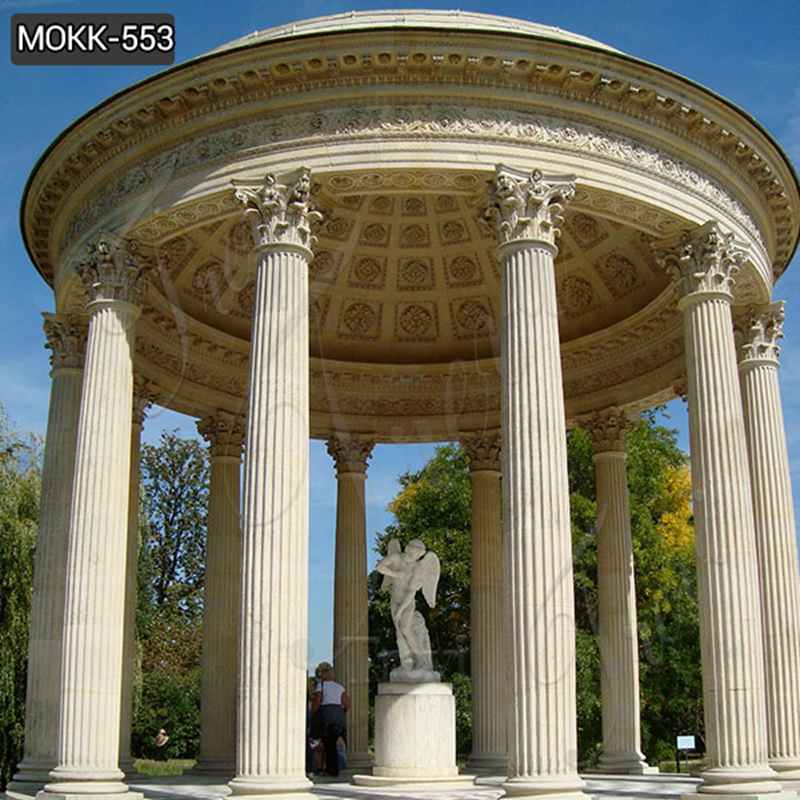 Why choose a outdoor marble gazebo?
As we all know, marble is a material that could be widely used to make any work of arts, and is very popular among people. The marble gazebo has been owned by Western aristocratic families in the last period. And the pavilion made of marble is not only beautiful but also very practical. So it is not only for people to enjoy, but people could also rest in the pavilion.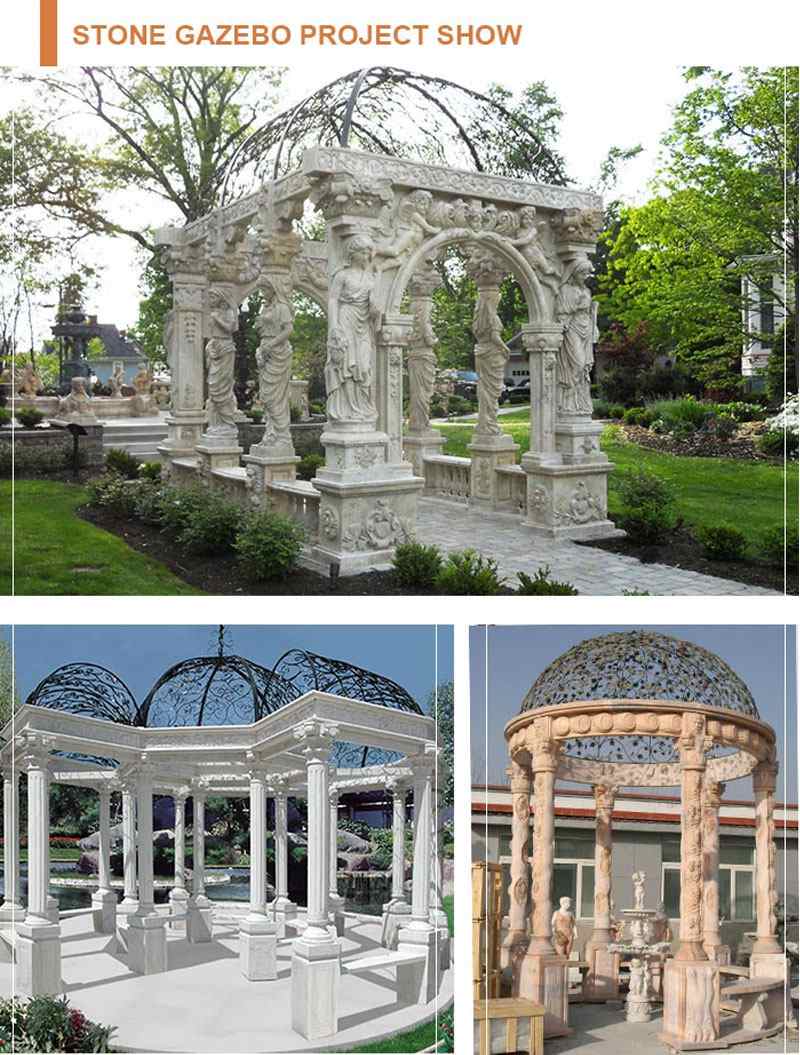 The advantage of our marble column gazebo:
1. We would provide customers with the detailed installation instructions to help customers to install after the gazebo is received.
2. If there are more earthquakes in the customer's area, or there are often bad weather such as blizzard, we would put steel bars between the beams and beams. When the customer installs, it is fixed with steel bars and is relatively firm.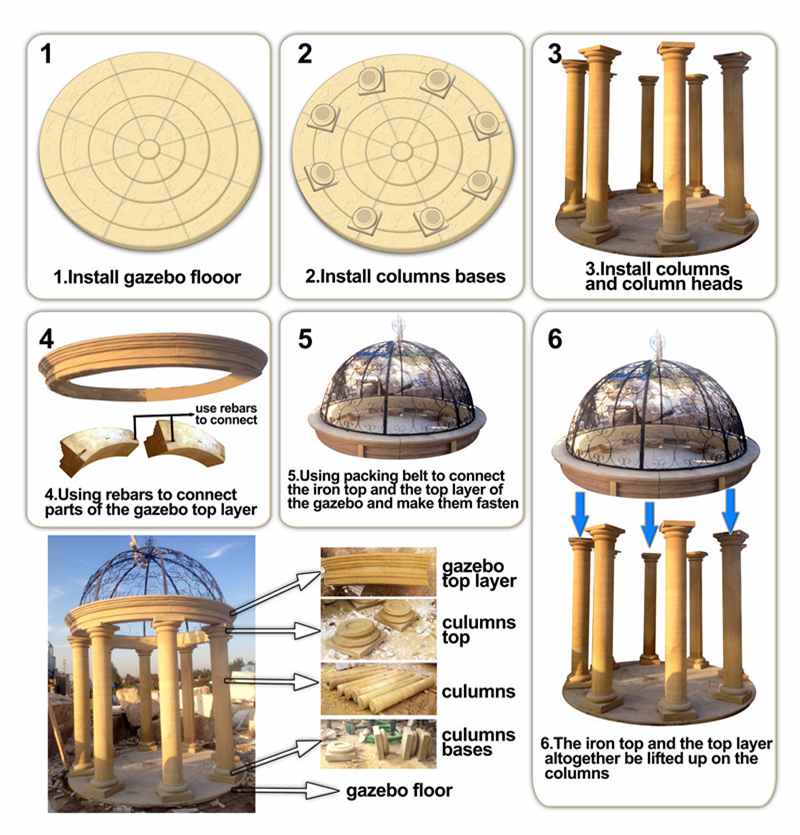 3. We pay attention to the details in the carving process. The master's craving technique is skillful, and the carving on the beam is still fine and perfect.
4. There are thin patches on the outside of the beam.
5. Our shipping and packaging is very strict, and we would purchase all the insurance to ensure the safety of transportation.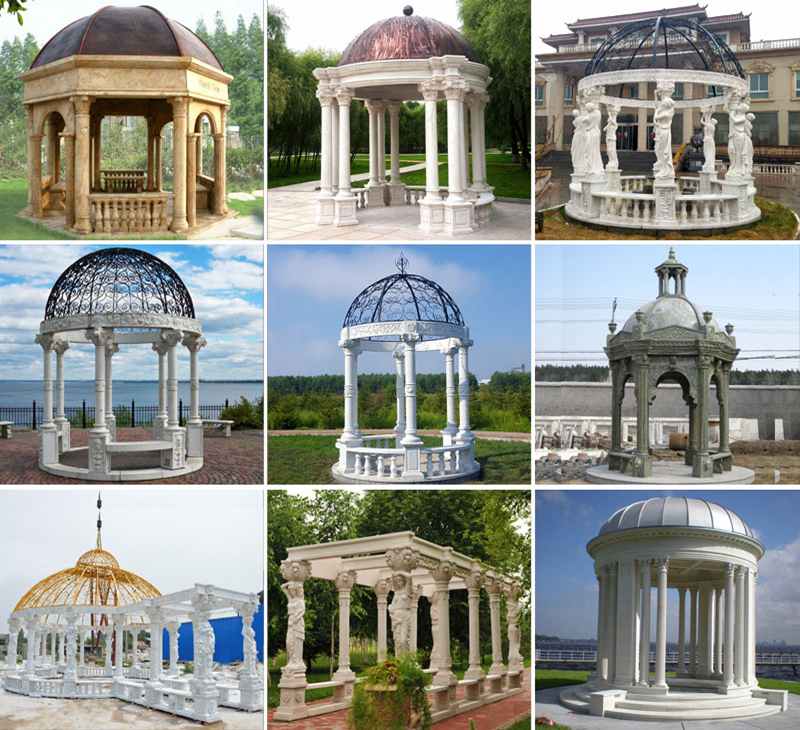 We specialize in the production of marble products for more than 30 years, with rich experience in the production of marble products. And we have the excellent marble craftsmen can guarantee to provide us with quality marble products. We have always placed the quality of our products at our top priority and have always earned the trust of our customers. Please feel free to consult our large marble column gazebo information.