Details of Marble Gazebo:
Trevi factory marble gazebo is carved from white marble as a whole. Obviously, the shape of the gazebo is simple and beautiful. There are regular lines on the pillars of the gazebo. Between the top of the gazebo and the pillars, beautiful three-dimensional ornaments are carved. Of course, it would definitely become a highlight of your garden.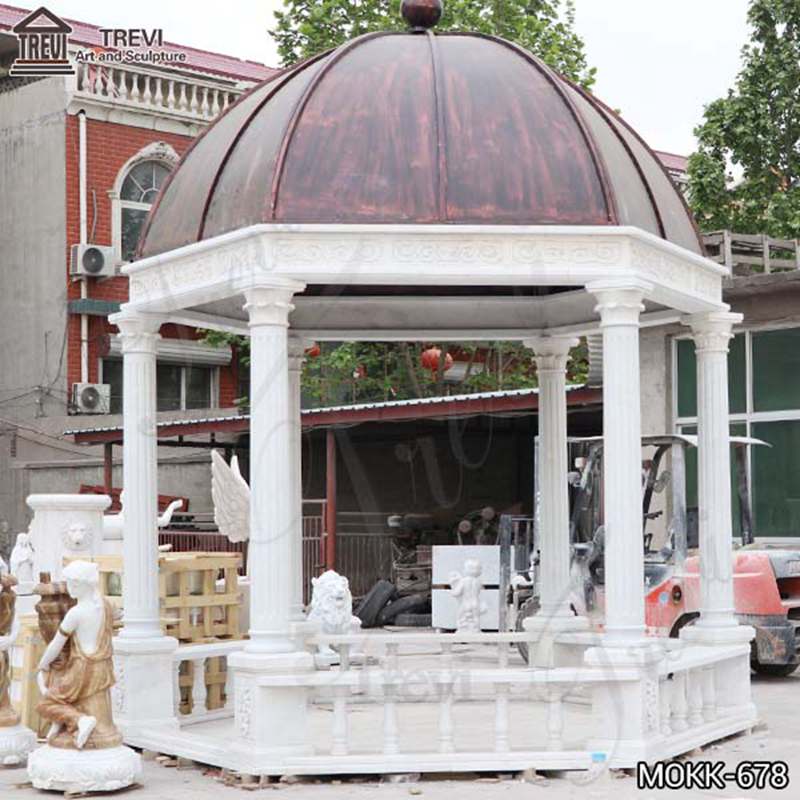 Appropriate Location Selection:
The status of the marble gazebo should be considered from two aspects, one is to look good from the inside out, and the other is to look good from the outside to the inside. The gazebo should be built in a place with good scenery so that those who enter and rest could enjoy the scenery and keep people. At the same time, it should be considered as a beautiful garden after the gazebo is built. The gazebo could often play a finishing touch here.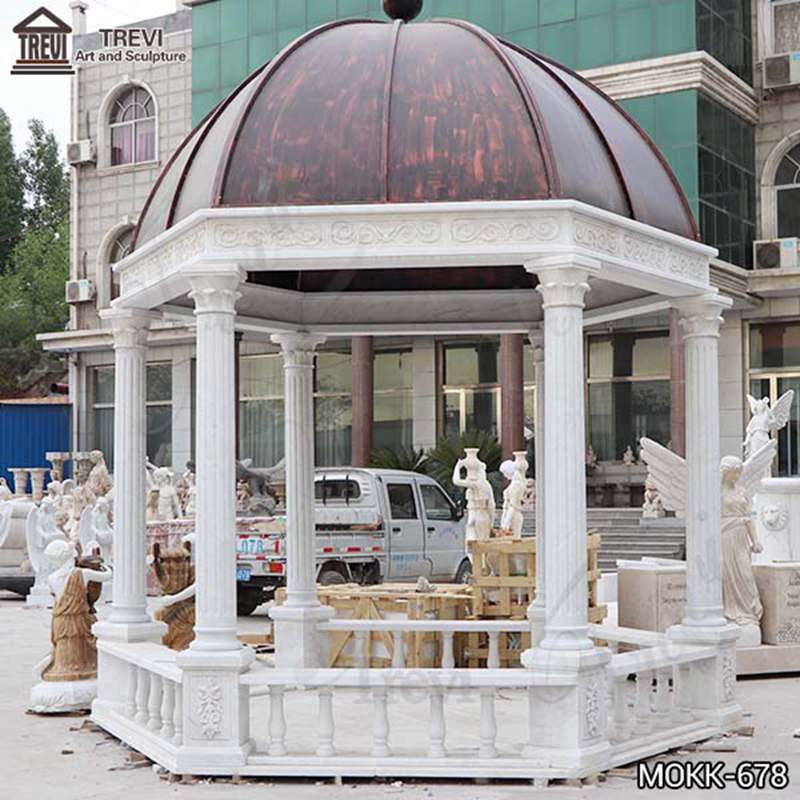 Excellent Designer:
Trevi factory has many excellent marble gazebo designers. They learned to carve gazebos from their predecessors and major artists since they were young. In addition, Trevi factory artists are dedicated to doing professional work. They have been engaged in carving gazebos all their lives, so the Trevi factory gazebo is very strong and beautiful.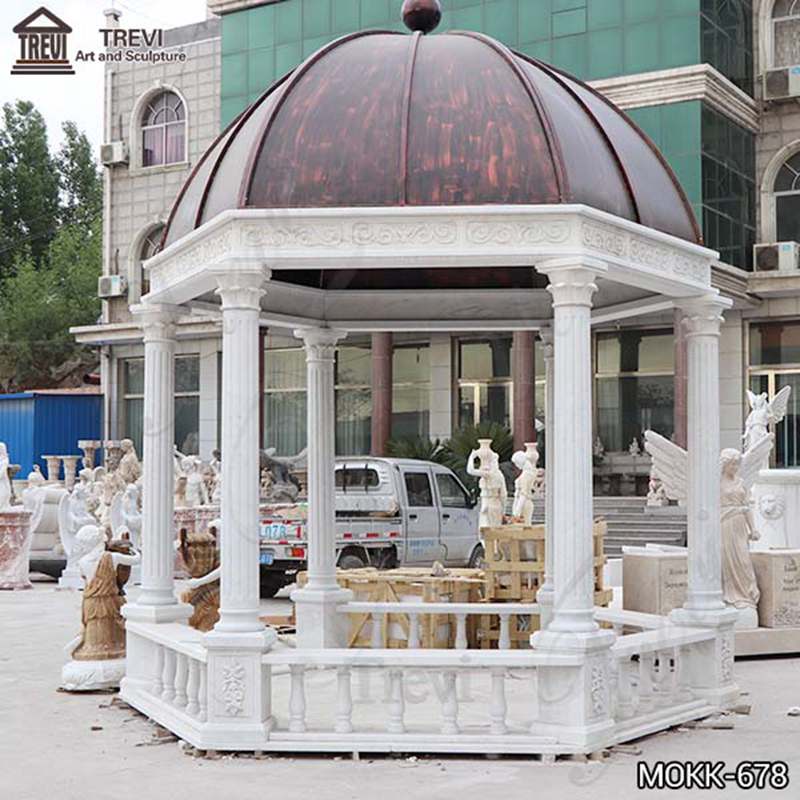 Accept Customization:
Trevi factory has been an exporter of large marble gazebos for decades, and our gazebos are spread all over the world. There is no doubt that we accept customization, and customers could choose the style and color they like. We are able to meet all the needs of customers.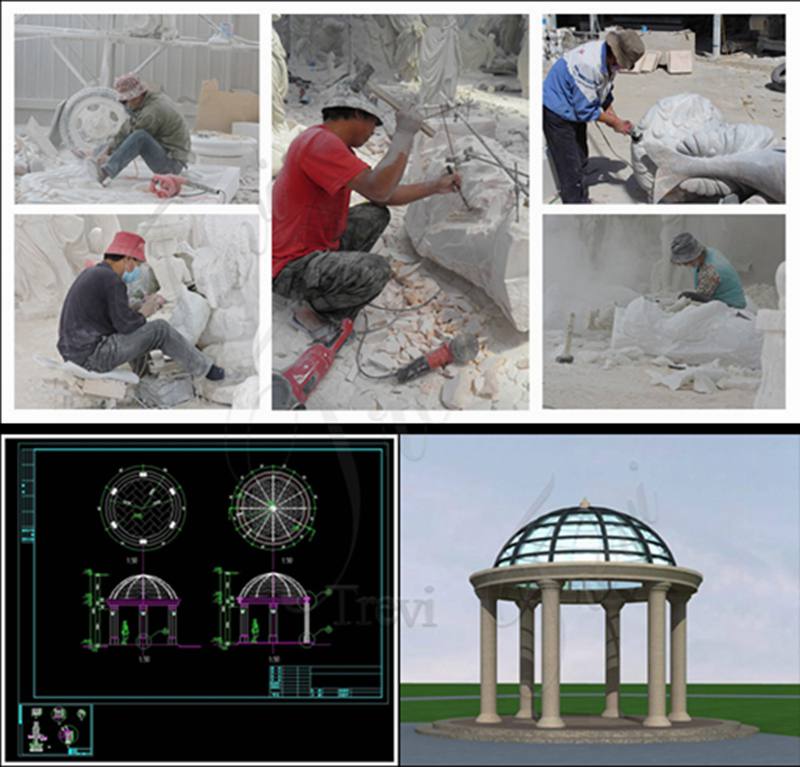 More Types of Marble Sculptures:
Trevi factory is not only very good at carving marble gazebos, but we also have other marble sculptures. Such as marble religious figures, marble animal sculptures. marble fountains, marble flower pots, and marble fireplaces. We could meet the needs of all customers.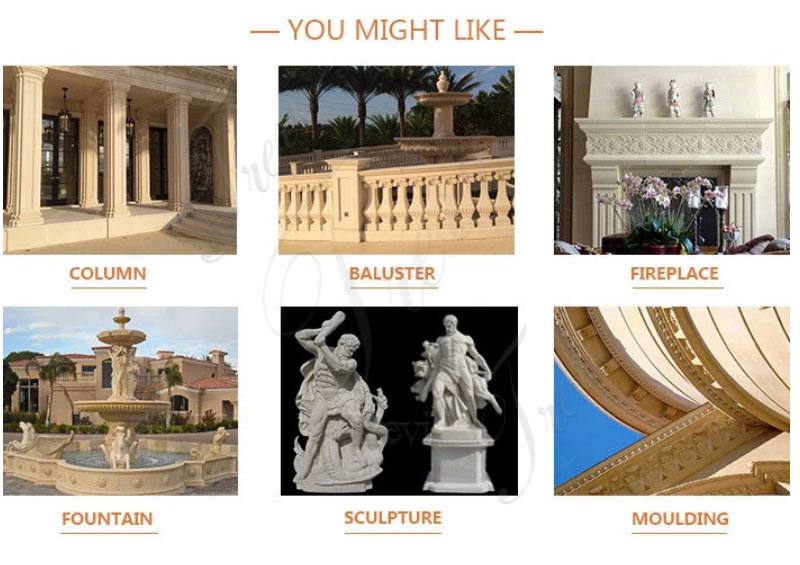 And, we absolutely guarantee that our sculptures are all made of purely natural marble. Therefore, our sculptures are of high quality, you could always contact us for more product information.