Marble Stone Flower Pots with Figure Detail:
Marble flower pots are an indispensable decoration for any garden and the best choice for interior decoration. Our marble stone flower pots are made from high quality white marble raw materials. The marble flower pot is equipped with a marble base, so the height of the sculpture is life size. And the beautiful figure sculptures are hand carved on the outside of the flower pot.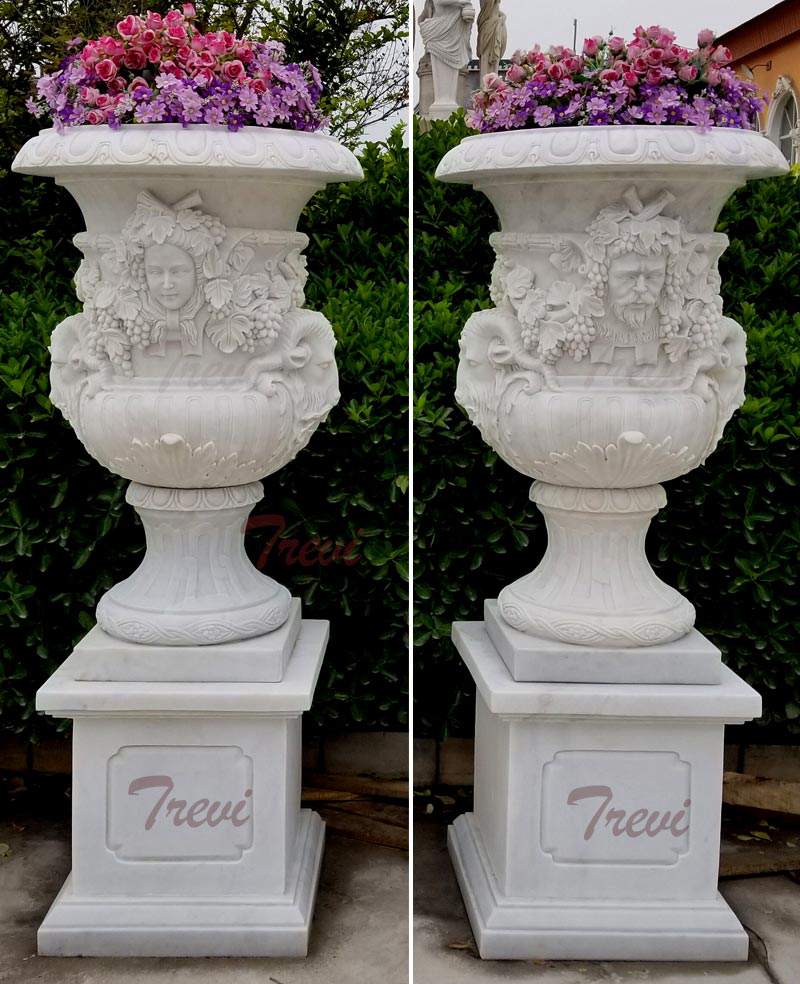 All the delicate patterns and figures on these pair of marble stone flower pots are hand-carved by our highly talented marble craftsmen. Our marble craftsmen learn carving techniques from an early age and pay attention to all the details of sculpture. So every sculpture they make is comparable to a beautiful piece of art.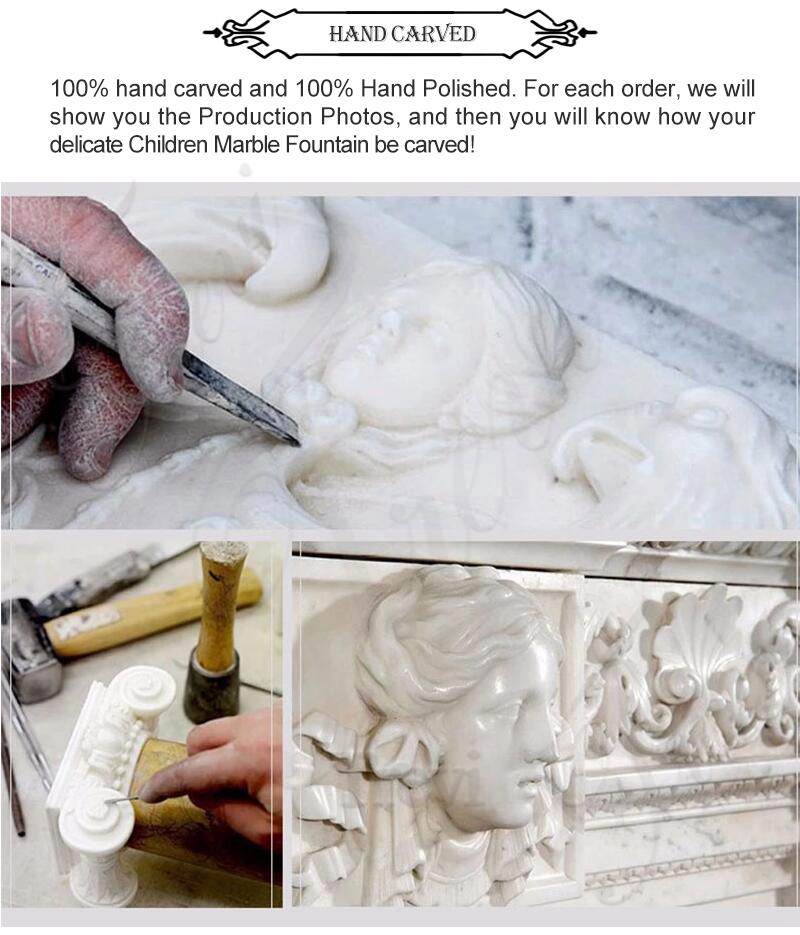 Marble flower pots are usually divided into two types according to their functions. The first one is decorative flower pot, it usually not used to grow flowers and plants. And the second is specialized in planting flowers and plants. If it is a marble flower pot that needs to be planted, usually the bottom of the flower pot needs a hole.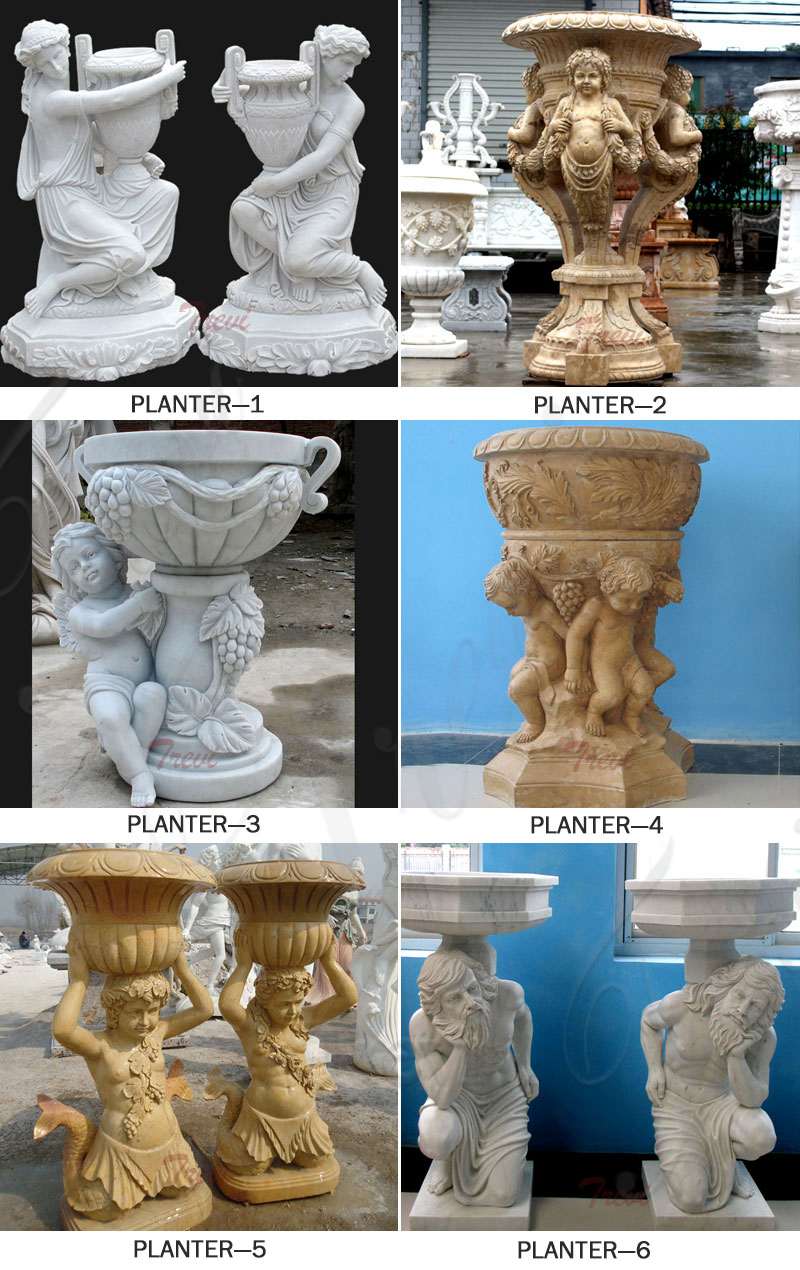 The Packaging Measures:
> Outer in 3CM standard wooden crate (most of others only have 2CM thick), inner in plastic or foam.
>> Trevi Art would buy full insurance for your goods, to make you worry free.
>> Thick soft foam, double strong rope fixed inside and outside of the packaging, to effectively prevent the goods from damage.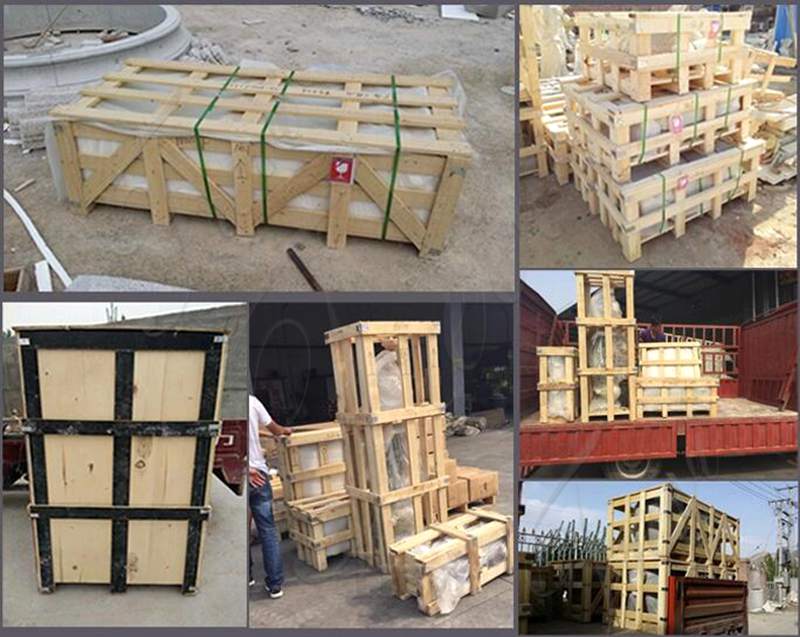 Here at Trevi Art Sculpture, we have a series of marble stone flower pots design styles to choose from. I believe there is always a design that could meet your taste. Please feel free to contact us if you are interested in our products.