Flower Pot Introduction:
This beautiful marble lady statue flower pot is the latest to be completed by the artisan craftsmen at the Trevi factory. We use pure natural marble to make the entire planter. We could see that the lady's body is made of white marble, red marble is used to make the lady's clothes, and the flowerpot is made of beige marble. The combination of different colored marbles gives a visual impact and makes the flower pot look beautiful.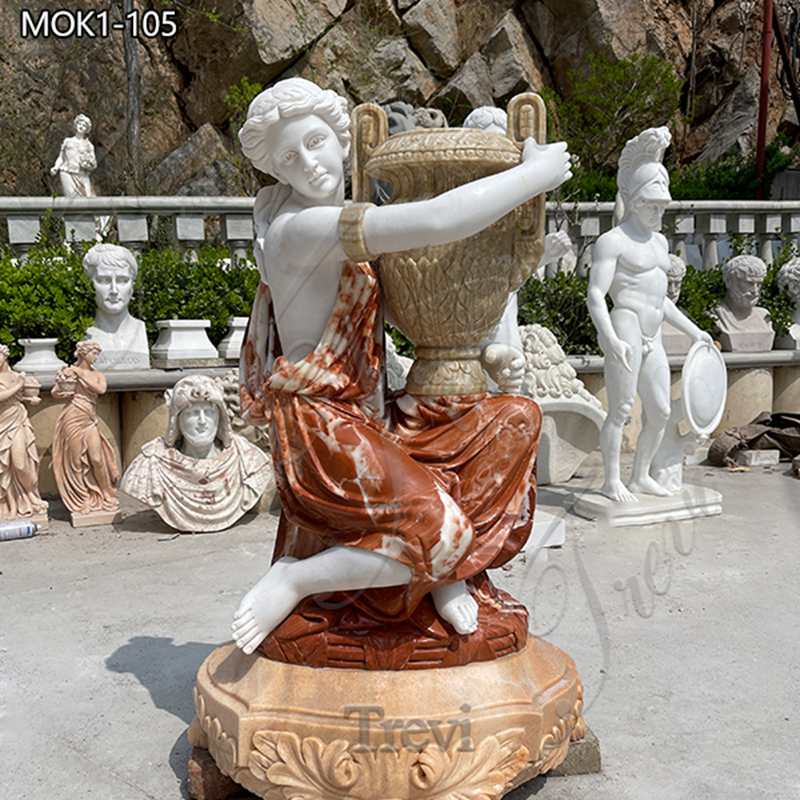 Product Details Display:
Every detail of the marble flower pot carved by the artisans of the Trevi factory could withstand close inspection. We could see that the lady's expression is so lifelike. Her clothes fit naturally on her body. There are also clearly visible flowers carved on the flowerpot in the lady's hand. This carving is like a work of art.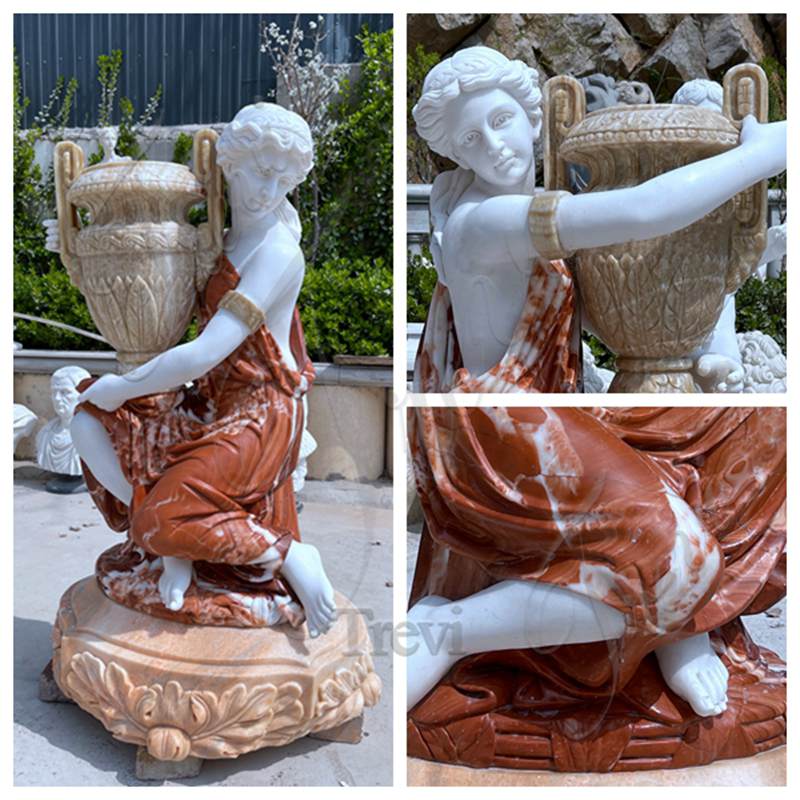 Accept Customization:
Trevi factory has excellent designers and could provide you with various customized services. For example, you want to use different colors of marble to build your flower pots, or you want to build your flower pots with various animals or angel statues. Of course, the size of the flower pot could be customized according to your needs. The marble flower pots we finally present to you would be beyond your expectation.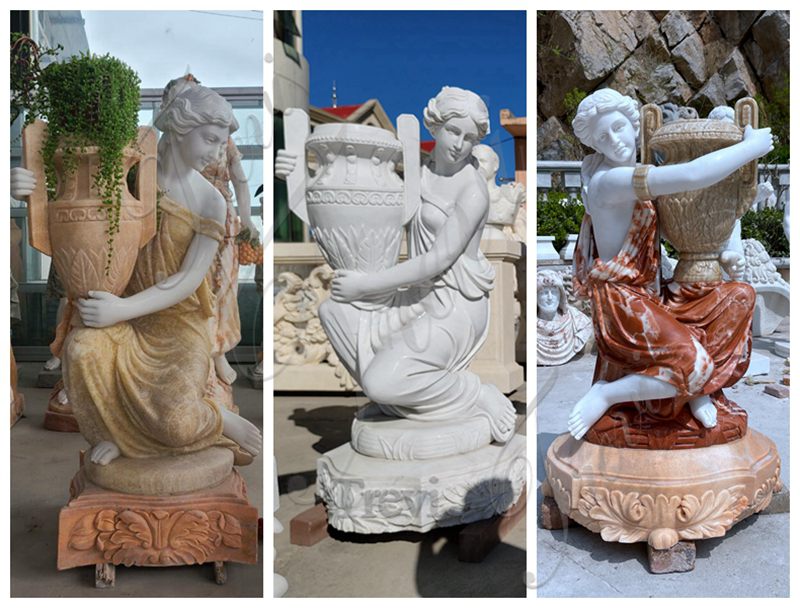 Factory Price Guarantee:
We could provide you with a factory price guarantee. Trevi is a factory specializing in the production of marble statues. We have a complete marble statue production system. There is a clear division of labor among the various departments in the factory. From the selection of statue materials to cutting, carving, polishing, packaging, and transportation, all are completed by the corresponding staff in the Trevi factory. In the whole process, there is no middleman to make the price difference, and all the customers are given the factory price.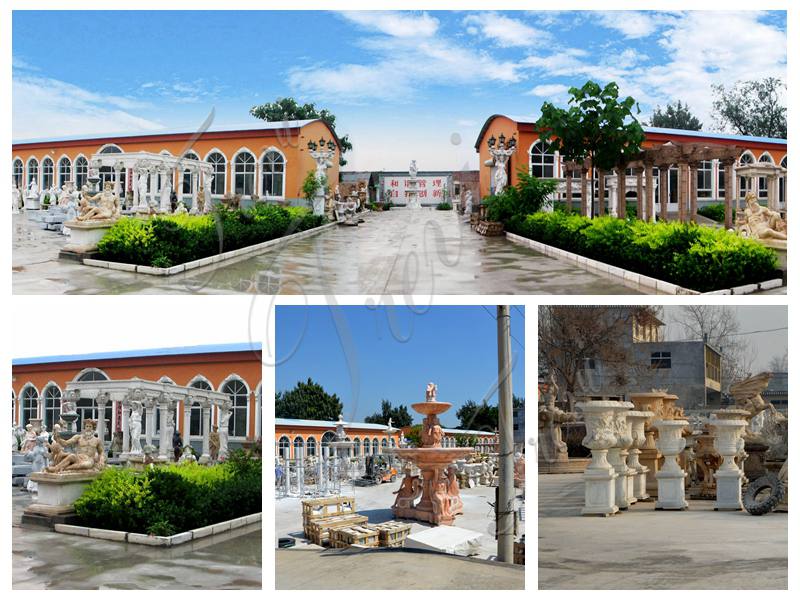 Trevi factory sales staff could also provide you with thoughtful service. If you are interested in our flower pots for garden, please feel free to contact us.