Such large marble outdoor fountains with a pool are good decorations for the yard or garden. The design style of the entire fountain is simple, but every detail is carved delicately enough. For example, each bowl is carved into a lifelike petal shape, with water spraying down from above, the effect is very beautiful. There are spray-like carvings on the table between each bowl. The whole fountain is made of natural beige marble, which looks beautiful and noble.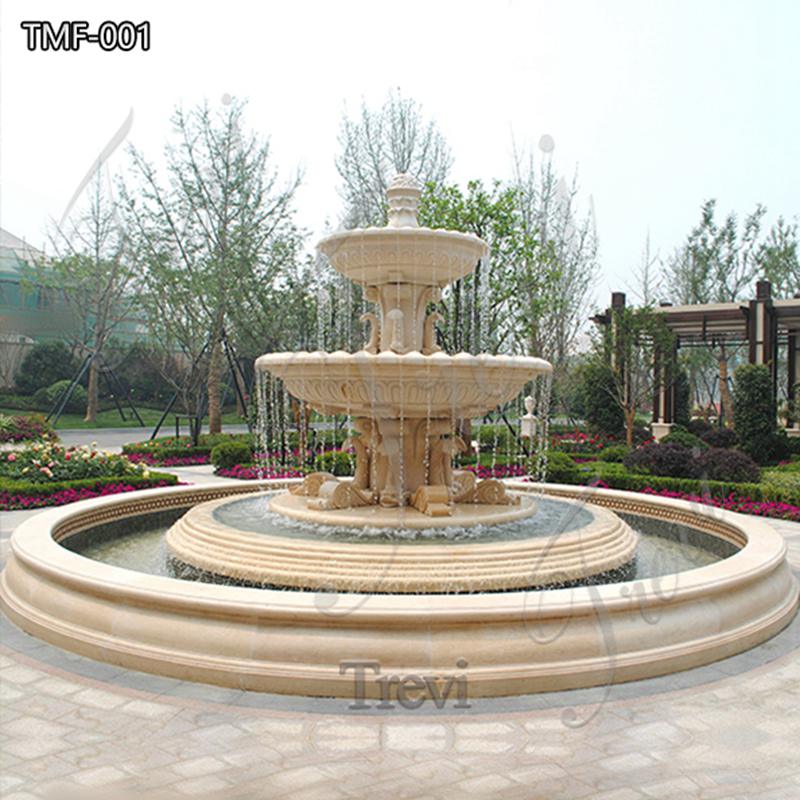 More Large Fountains:
The Trevi factory has produced many large marble fountains. For example, large marble fountains of wishing pools, large marble fountains of Neptune, large marble fountains with layers, large fountains with many figure sculptures, large marble fountains with lions, large marble fountains with horse sculptures, etc. These water fountains for sale in the Trevi factory are carefully carved, and look very stylish, with a stunning effect, very suitable for outdoor decoration.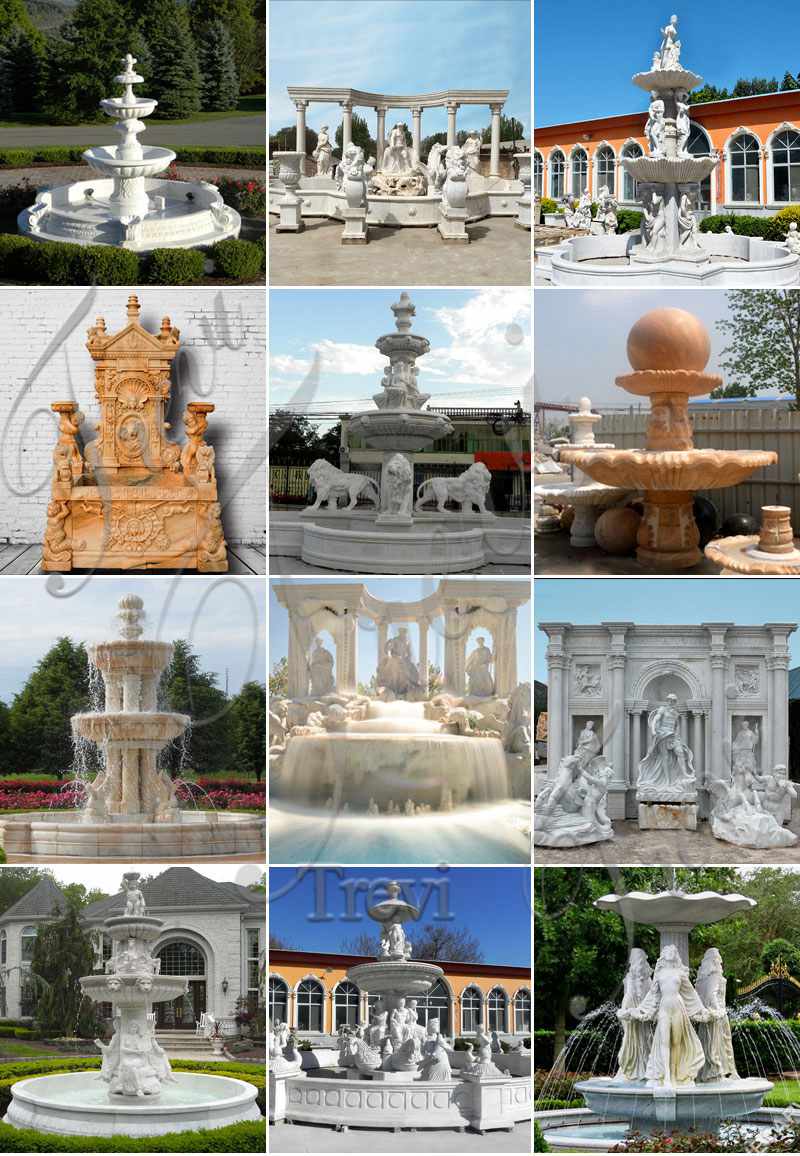 Trial Installation of the Fountain:
In line with the attitude of being responsible for every customer, the staff of the Trevi factory would assemble and test the water after completing a fountain. A trial installation is necessary to verify that the fountain is performing well as designed. More importantly, the fountain assembly process is marked and photographed throughout the process. Corresponding videos and photos would be sent to customers so that subsequent customers could easily complete the fountain installation. So, you don't have to worry about the assembly of the fountain.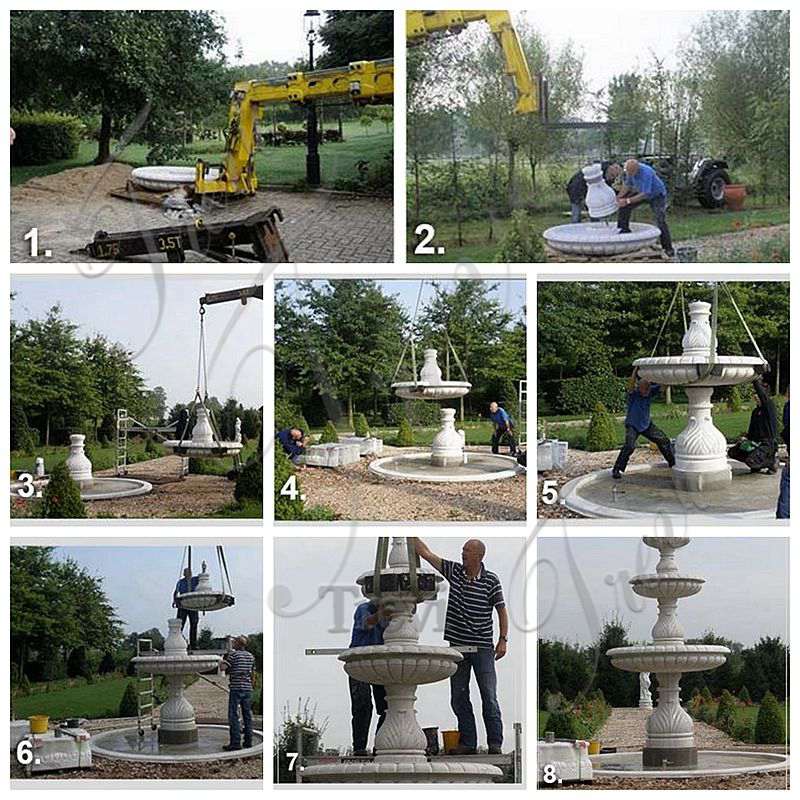 Strong Packing:
Trevi has experienced packaging personnel, who disassemble and package in batches according to each part of the fountain. Each part would be wrapped in thick soft foam, and layered into special wooden crates at the same time. These wooden crates for outer packaging are very strong and could play a good role in external protection. Moreover, these packaging measures have been tested by us through more than ten years of practice, and they are very safe. So, you don't have to worry about the packaging of these large fountains either.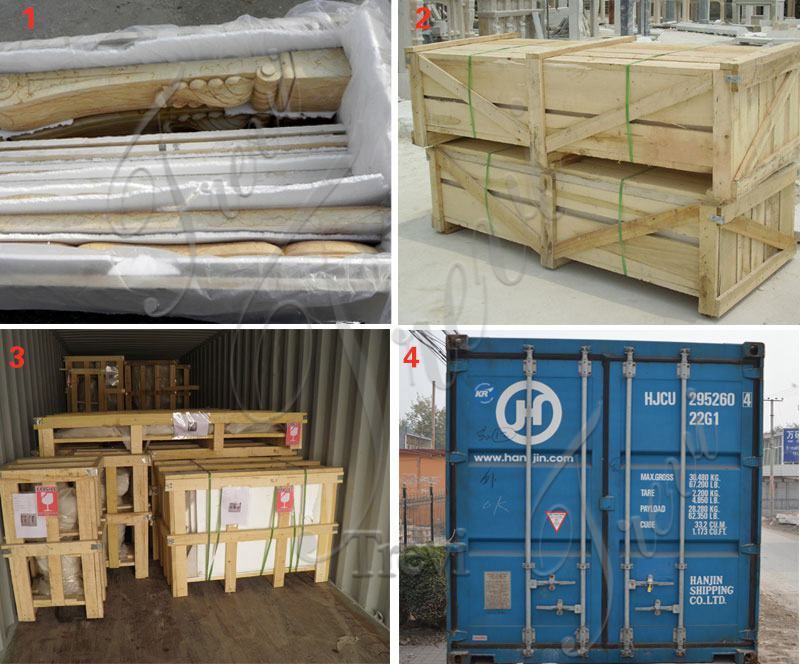 Trevi welcomes friends from all over the world. If you are interested in such large outdoor fountains with a pool, please feel free to contact us.