Description of Large Marble Fountains:
Trevi's large marble fountain is a very popular fountain design. We could see many statues, each of these statues is so lifelike. First of all, these figures are life-size, their muscles are very developed, and their facial expressions are vivid. Especially our artists use the deep carving technique, and the carvings of various ornaments are very beautiful and three-dimensional.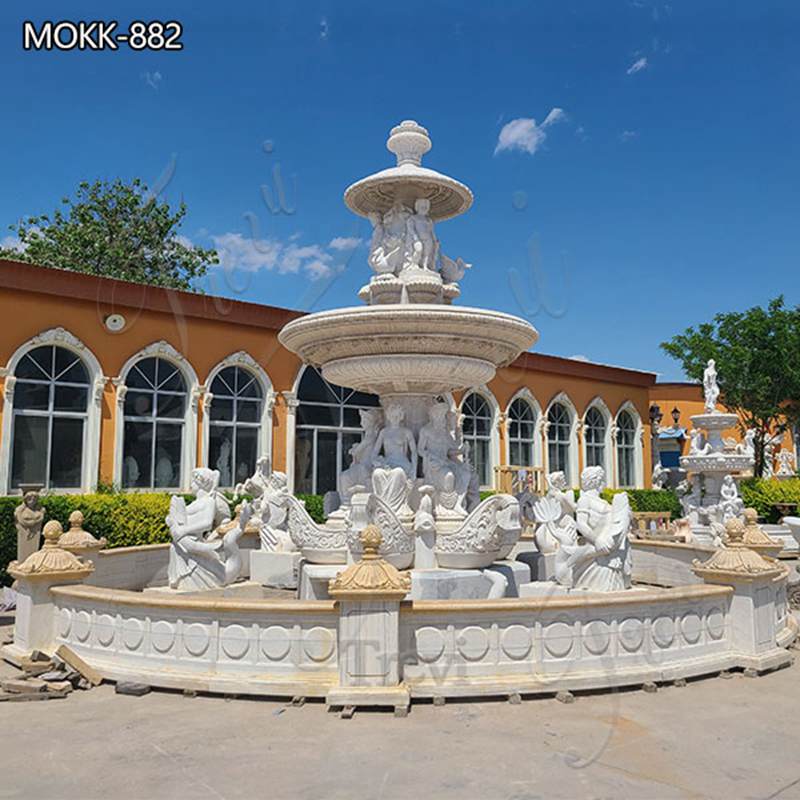 Excellent Artist:
Trevi's large marble fountains are all hand-carved. First of all, Trevi's designer would make a detailed drawing of the fountain for your customers to confirm. After confirmation, we would start production. Then Trevi artist would select the appropriate marble raw material according to the drawings and pictures. Of course, our artist would carve all the details of the statue by hand. After the carving is completed, the surface of the fountain is highly polished. Your fountain overall would be more beautiful.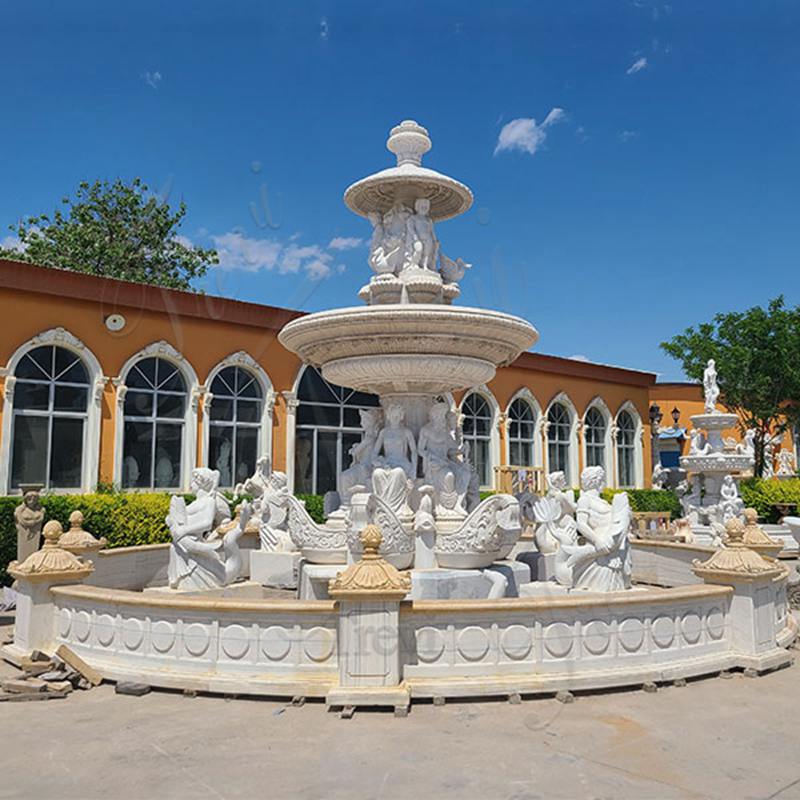 High-Quality Marble Materials:
The first point is the choice of stone. Large marble fountains of different stone materials are very different. Trevi has a stable source of stone supply. Therefore, our marble is of high quality and reasonable price.
Variety of Fountain Styles:
Trevi has professional designers. Our marble fountains come in various styles. For example, we have a European-style stone sculpture fountain, Western figure sculpture fountain, animal sculpture fountain, Feng Shui ball fountain, and so on. Of course, Trevi also accepts customization. Clients could provide pictures of their fountain designs, and Trevi artists could make all this into reality.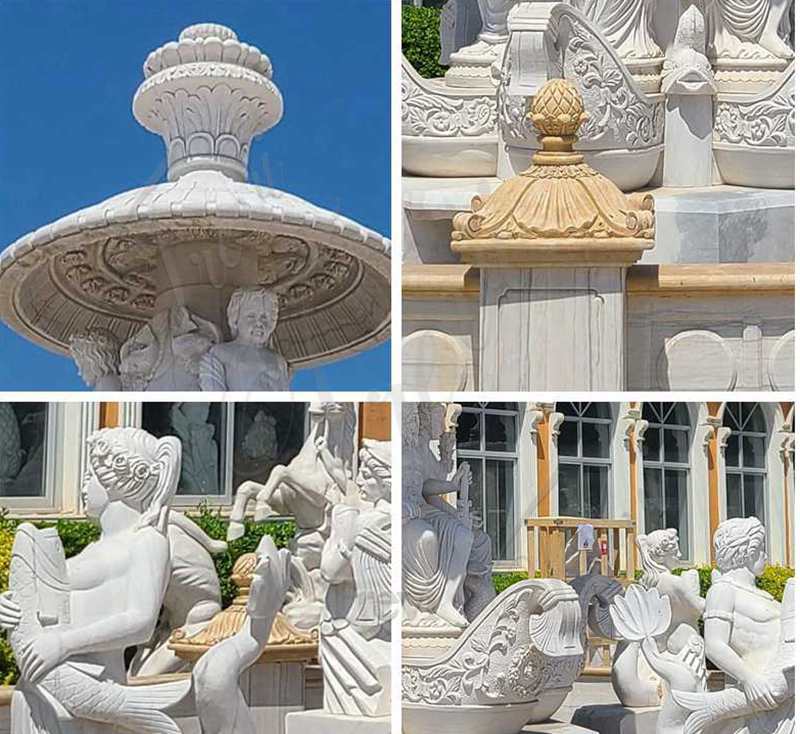 Different Decoration Positions:
Trevi marble garden fountains are widely used in private gardens and public gardens. In particular, there are many fountains in various large squares. Trevi's large marble fountain has won the love of many customers, who usually decorate this fountain in the gardens of villas and manors.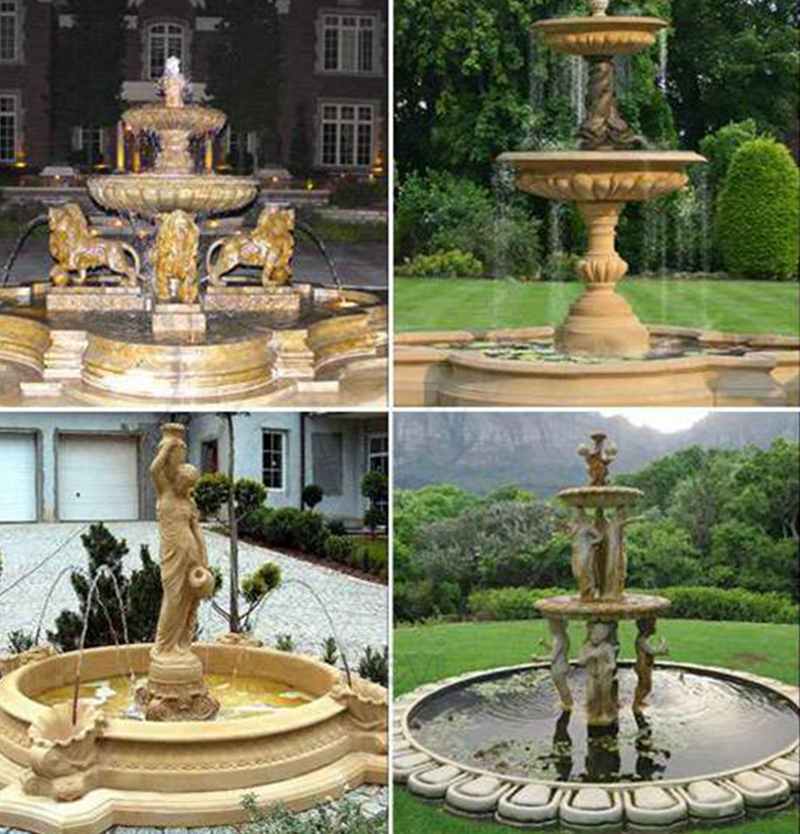 If you like this beautiful fountain, then please contact us immediately. Trevi would provide you with affordable prices.