Large Fountain Details:
This is a high-quality large fountain and hand carved by our excellent artists. Every part of the fountain is handmade by our rich experienced artists who have been working for 40 years in the marble fountain industry. Then, the fountain shows the spectacular scenery through the delicate Poseidon sculpture's strong momentum.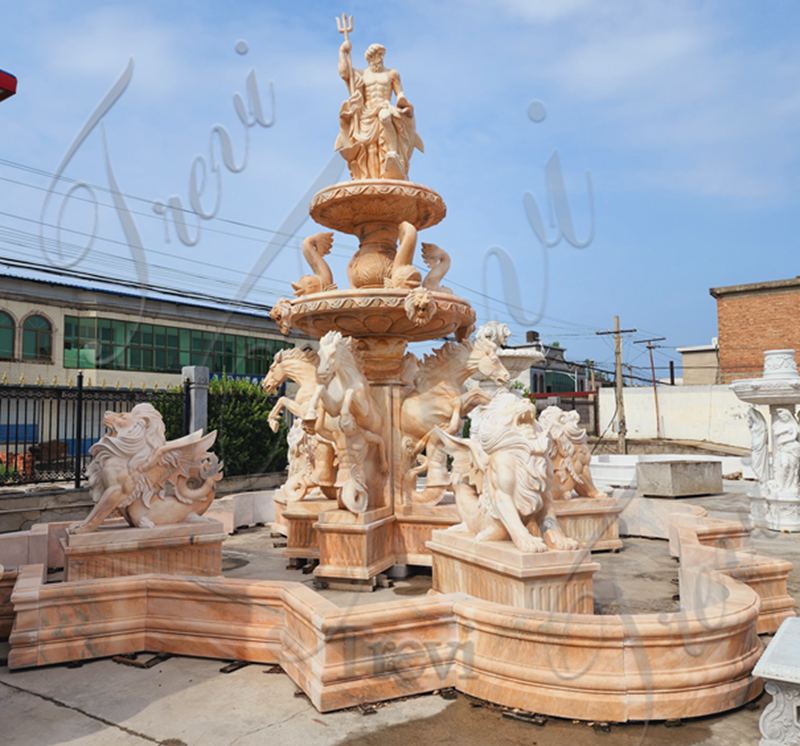 Moreover, there are some horses, lions, and fish statues on the fountains. Also, The marble fountain sculpture is larger in size, it could be put you want an as a unique water feature in the park and garden or everywhere.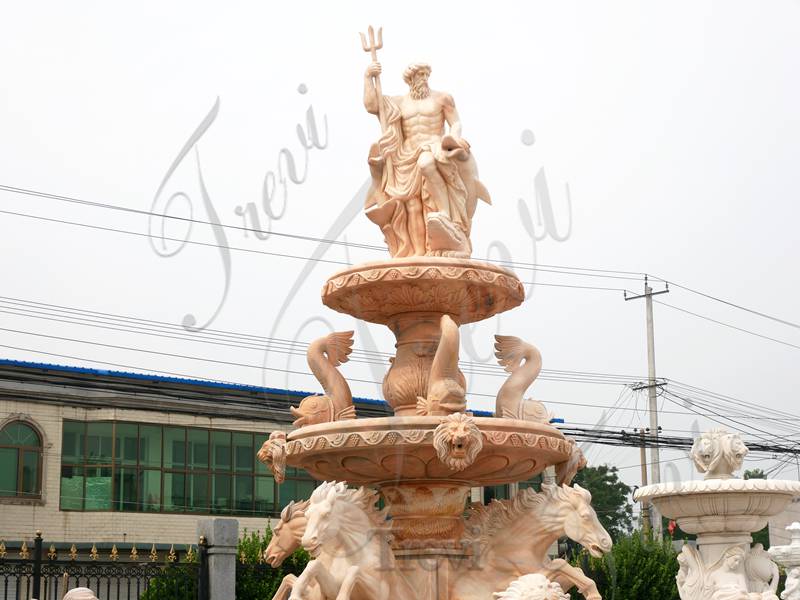 For detail design, maybe you could see many details of the lion and horse statues that are really realistic. The line of the hair and the appearance on their face are lifelike, making the whole sculpture look like a real lion and horse.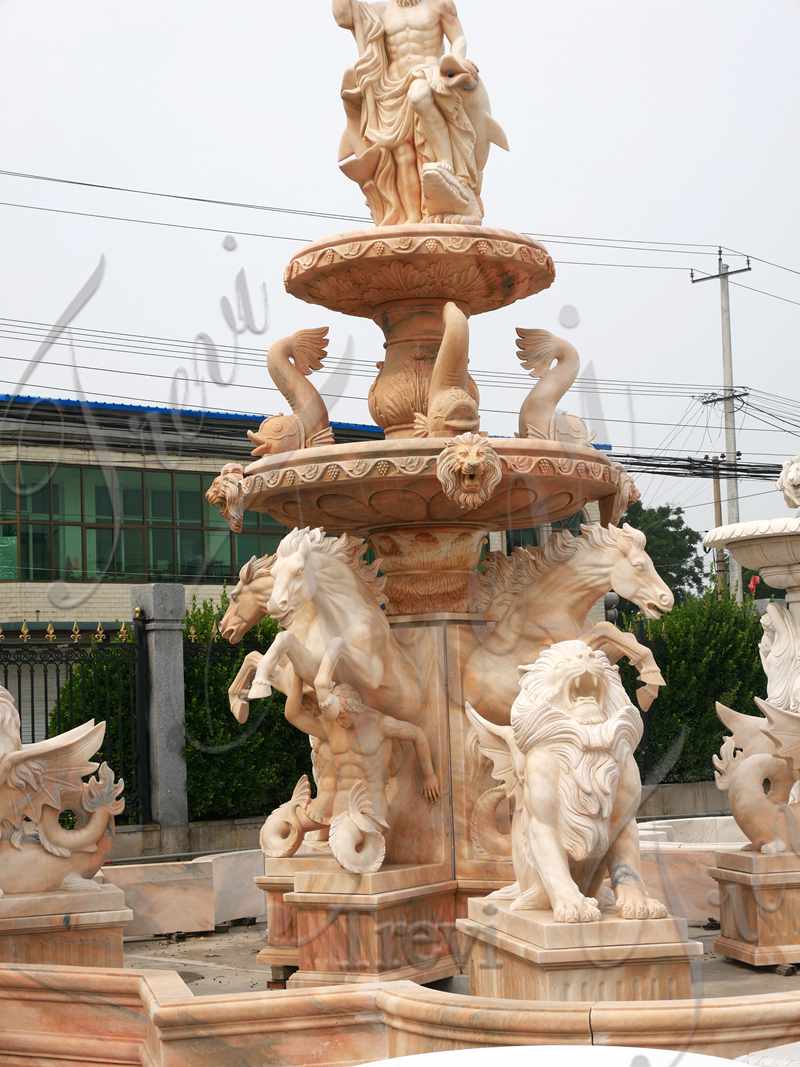 Moreover, We use high-quality marble, carved by experienced animal sculptors. So the animal's statue could be preserved for hundreds of years and has been circulated as a classic treasure. Also, the Poseidon statue on the top of the fountain looks so powerful and he represents the status of the king of the ocean. obviously, the large fountain is the best landscape choice for a hotel garden and manor.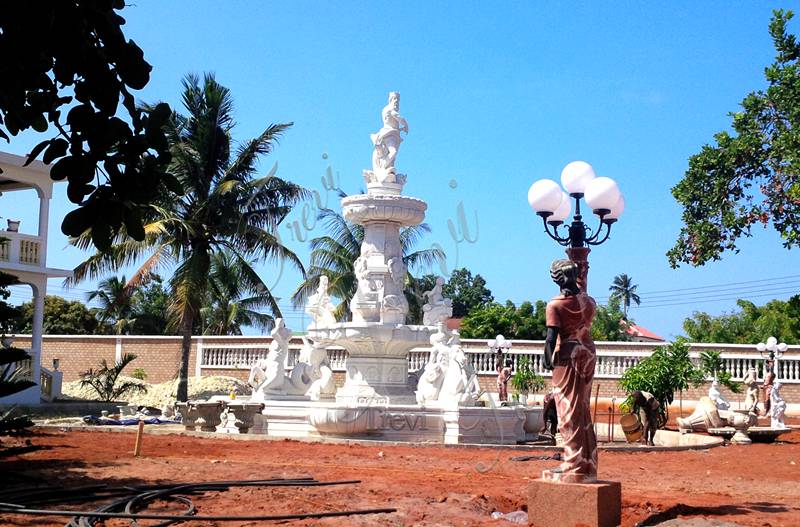 More Large Marble Fountains:
The large marble fountain is also more and more diverse. we have figure statue fountains and animal statue fountains. Furthermore, through 40 years of practice, the carving of Trevi marble fountains is becoming more and more sophisticated. From the pictures and videos, customers maybe could obviously see the beautiful statue and decorations on these fountains for sale.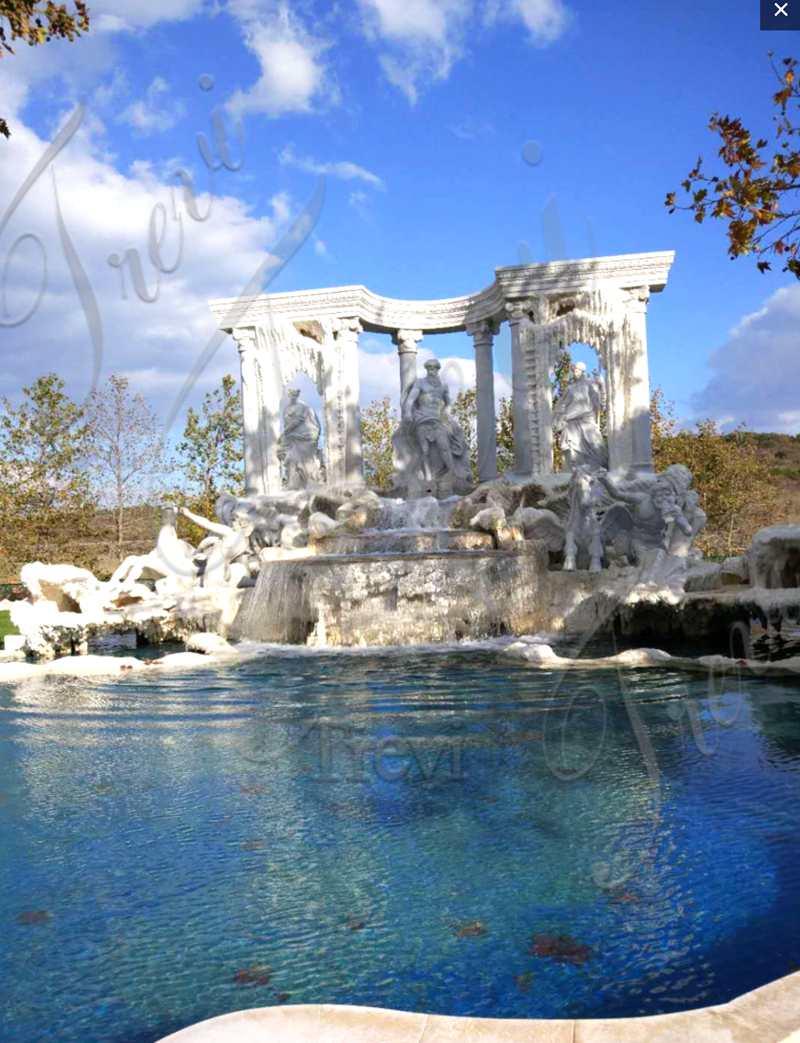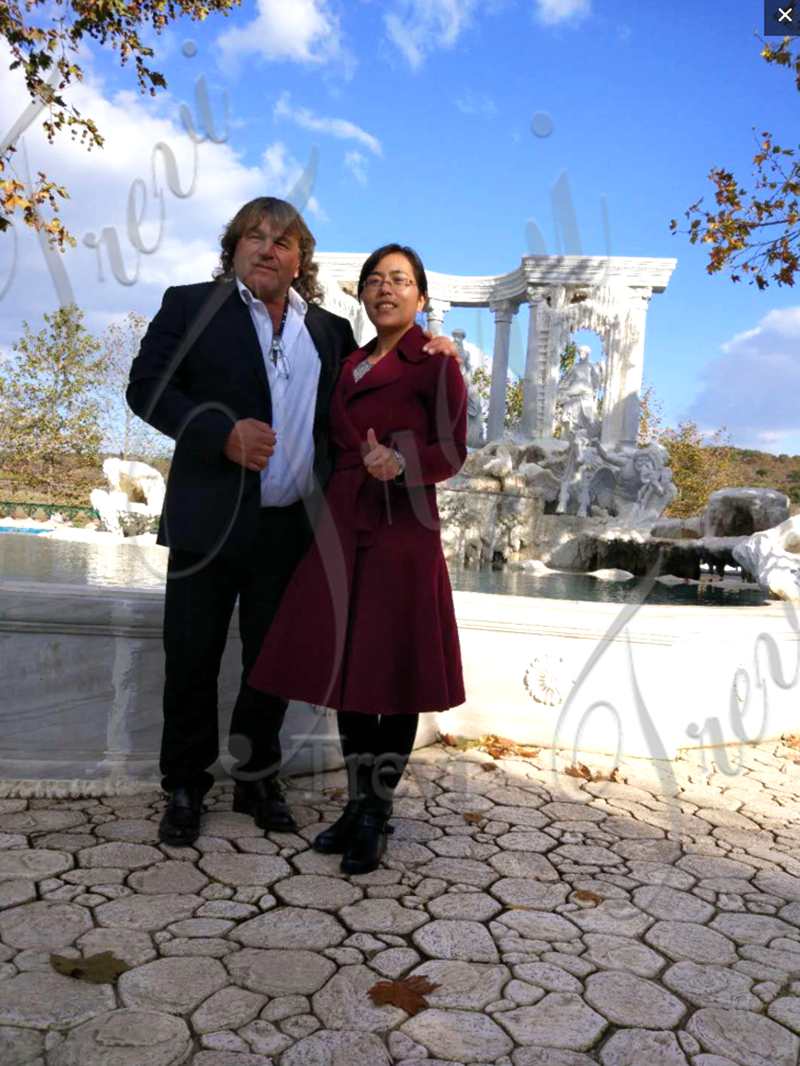 The whole fountain looks very luxurious and exquisite. It is worth mentioning that the marble fountain produced by Trevi is the best in the industry in terms of material and carving techniques. In addition, the types and materials of fountains we produce could be freely selected by customers, and we are trying to meet all the needs of customers at a reasonable.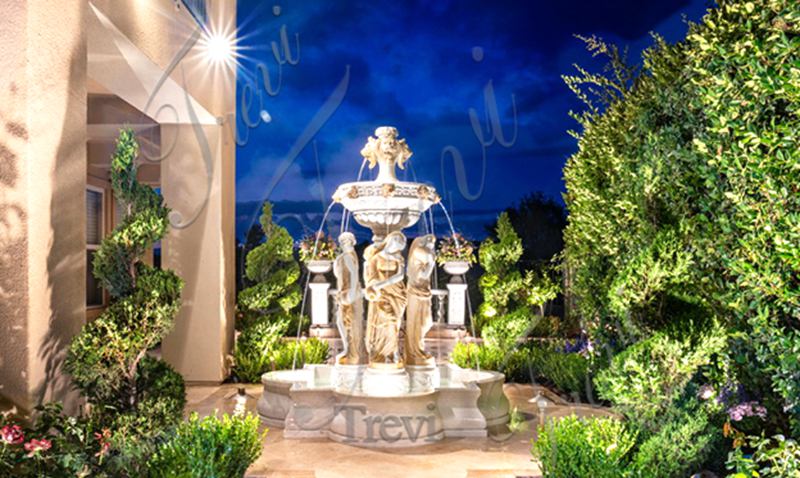 Therefore, buying our marble fountains would be your best choice. Of course, our professional designer would provide the different 3d drawings for you for free. So that you could feel the beautiful effect of the fountain in the real environment you want to put.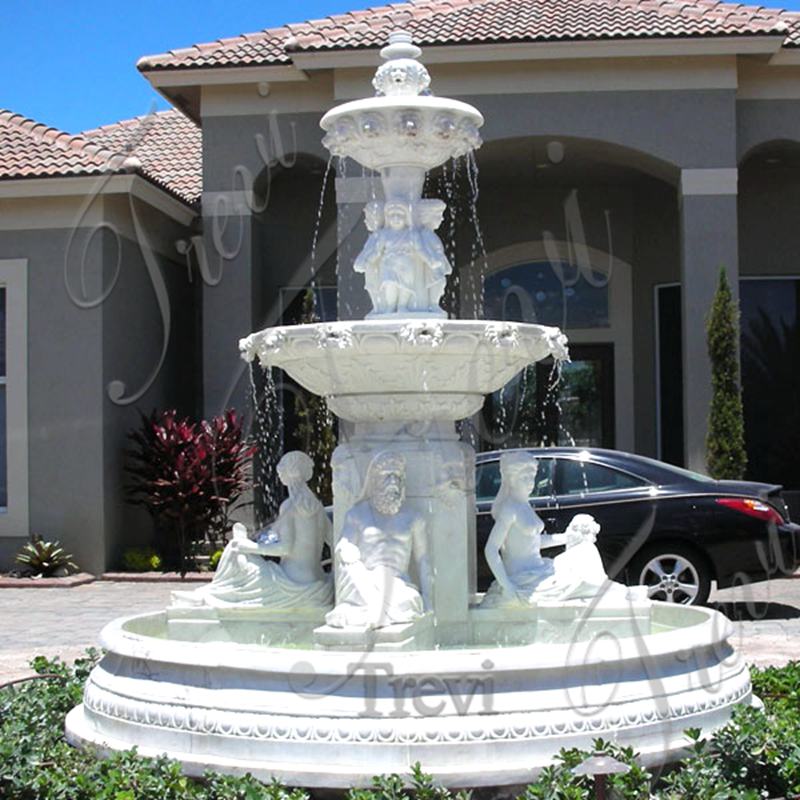 Trevi is a famous export factory in China dedicated to marble sculptures for many years. And we have a professional team of carve to carve the beautiful detail and a complete after-sales system to ensure offer satisfactory service from the start of the order to install the fountain finally. Of course, Trevi could guarantee that provides a high-quality marble fountain for you.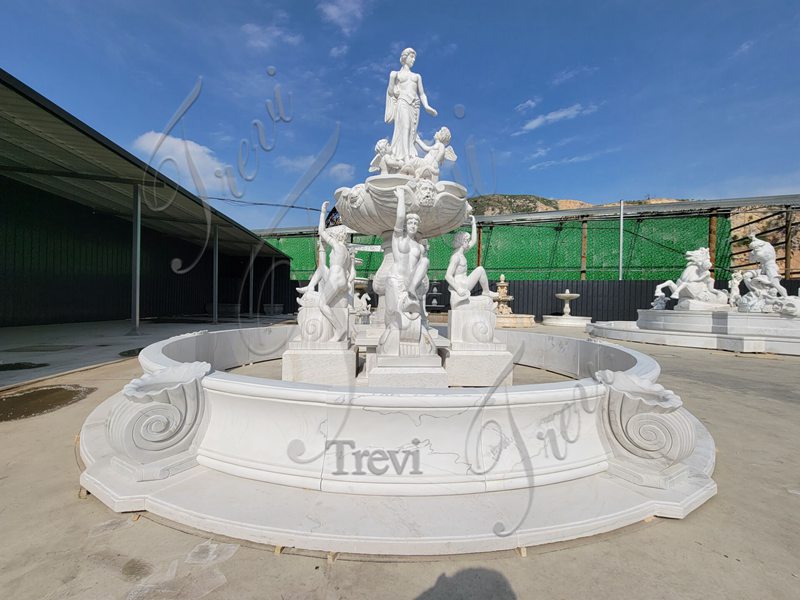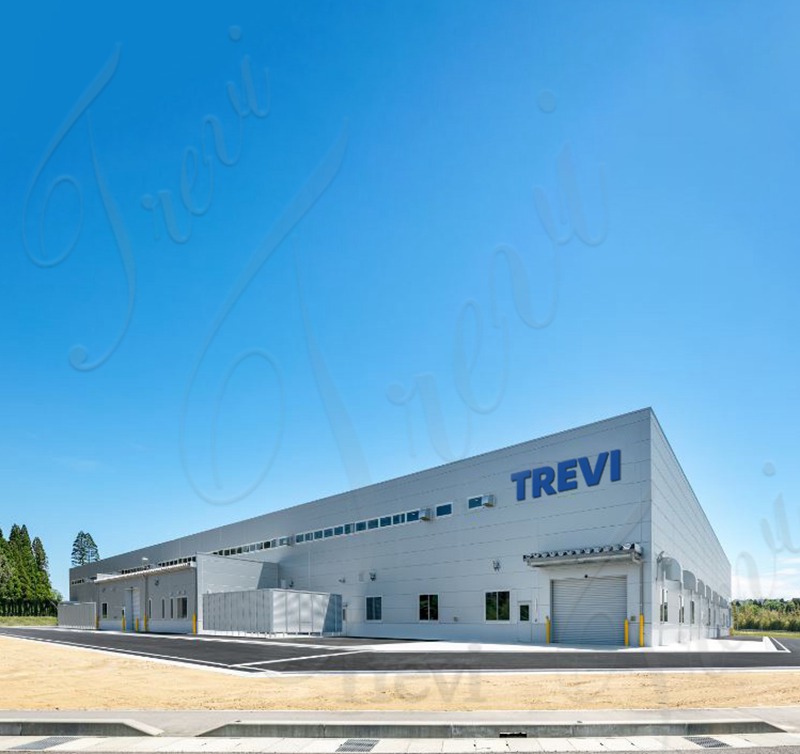 If you have a concern or question please submit an Online Case Form or call us on at mobile +8617003236568. Feel free to email us directly: info@Treviart.com