Product Details:
Beautiful marble garden fountains would give people an eye-catching feeling. We could see that this is a red marble fountain with an angel sculpture. The angel in the fountain is very realistic. The artisans of the Trevi factory use natural marble to create fountains and sculptures. The use of natural marble makes it look beautiful and noble, and also has a long service life.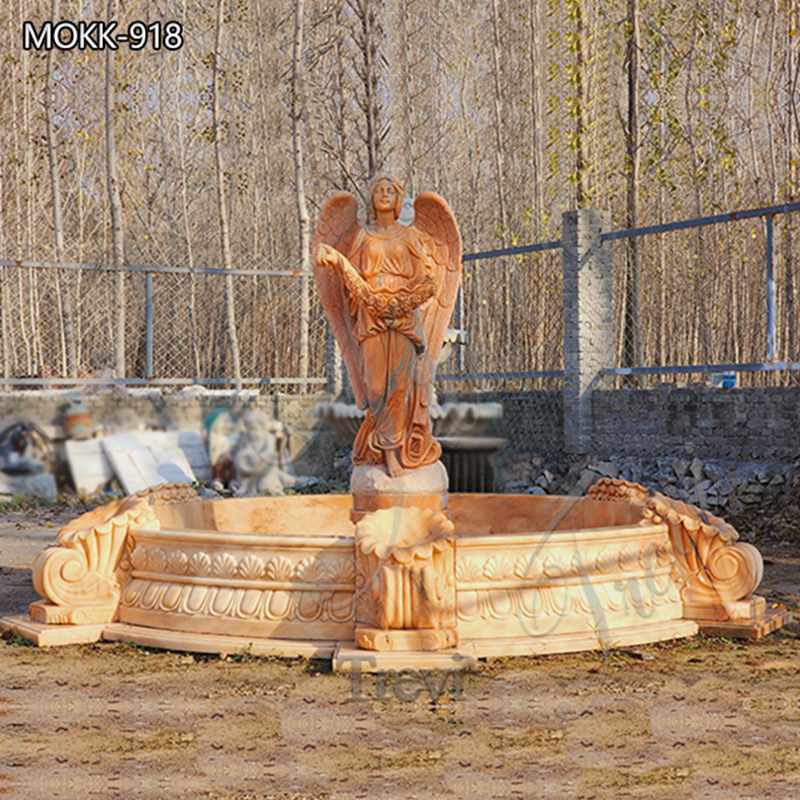 Why Would It be a Good Choice for You?
First of all, with the arrival of autumn and winter, the leaves fall, and the earth presents a desolate scene. The red marble fountain outdoor gives people a warm feeling. The moment you see it, your mood instantly changes.
Secondly, we choose high-quality natural marble. Therefore, the fountain made of it would not be damaged even if it is exposed to the cold wind and heavy snow in the winter for a long time.
Third, the fountains made by Trevi are very beautiful. Every detail of the fountain is carved by the artisans' stroke by stroke, which could be called a work of art and could give you a great aesthetic experience.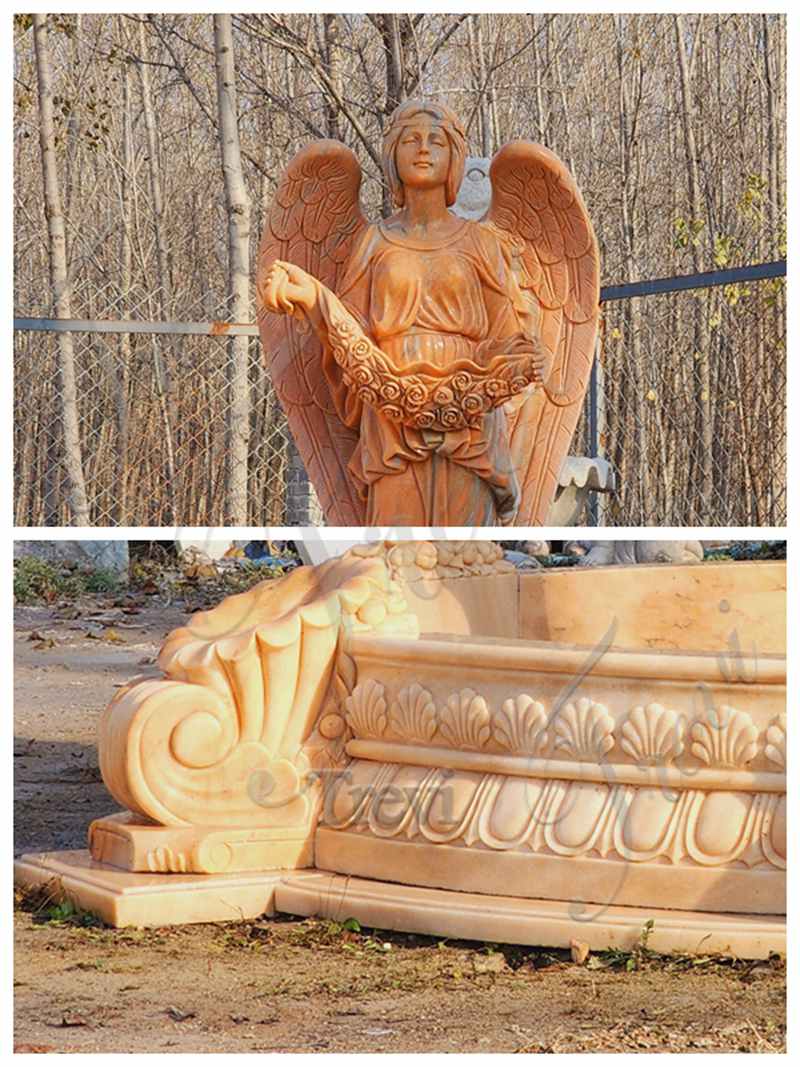 Accept Customization:
Trevi factory has excellent designers. They have designed a wide variety of marble fountains with beautiful designs. Superb design skills enable it to meet your various customization needs.
The water spray effect of the marble garden fountains, the sculpture on the fountains, the location of the pump room, the location of the punching holes, etc. have all been carefully designed by the designer.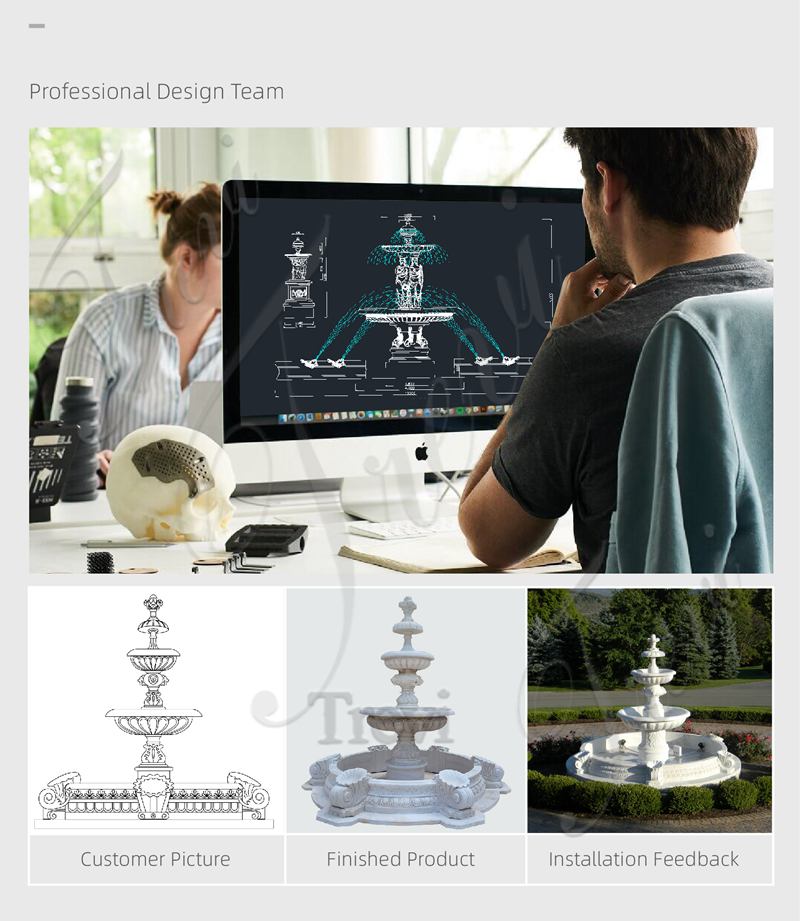 Thoughtful Services:
1. We would update the production progress of the fountain for customers in real-time. Corresponding photos and videos are also sent to you to keep you engaged throughout.
2. Trevi's staff would test the water after each fountain is completed. Testing the water is to make the fountain spray as the designer originally designed it.
3. We would provide you with detailed installation instructions. Detailed drawings and videos of the installation are also sent to you, and we could also provide you with online instructions.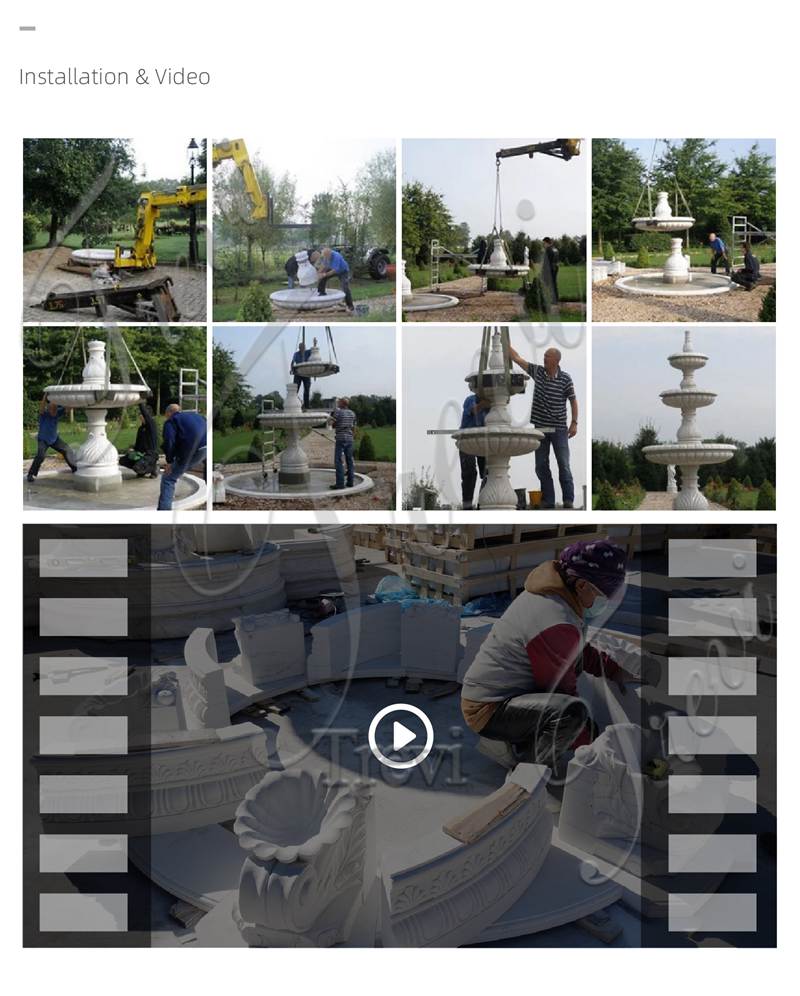 Trevi welcomes friends from all over the world. If you are interested in our marble fountains for sale, please feel free to contact us.