Product Details:
This marble two-tiered water fountain for sale was meticulously designed by the designers of the Trevi factory. There are four sculptures of praying angels next to the large pool of the fountain. They held their hands and bent their knees, as if praying to God. They are like loyal guardians of the fountain. We used natural marble to make this fountain. Natural marble has strong hardness and toughness, so fountains made of it have a long service life.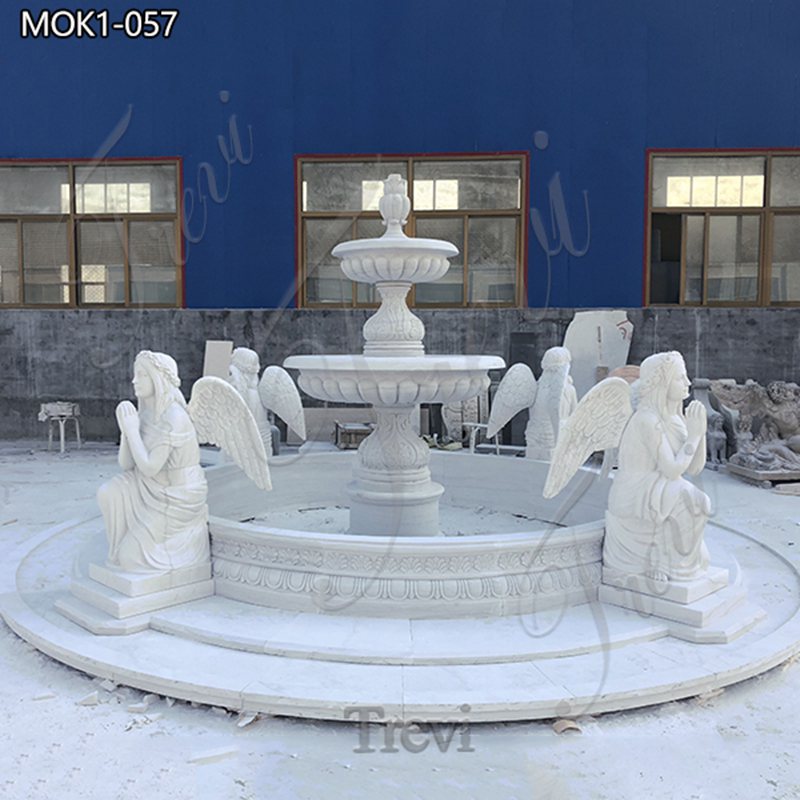 Fine Carvings:
This fountain is entirely hand carved by carving artists at the Trevi factory. Whether it is the petal carving on each bowl of the fountain, or the angel sculpture next to the pool, it looks very beautiful. For example, the angel's wings are so vivid by the artist's carving, and every connection is very natural. When you see the real thing, you would be shocked by its fine carvings. Such excellent carvings make Trevi's fountains popular and praised by customers.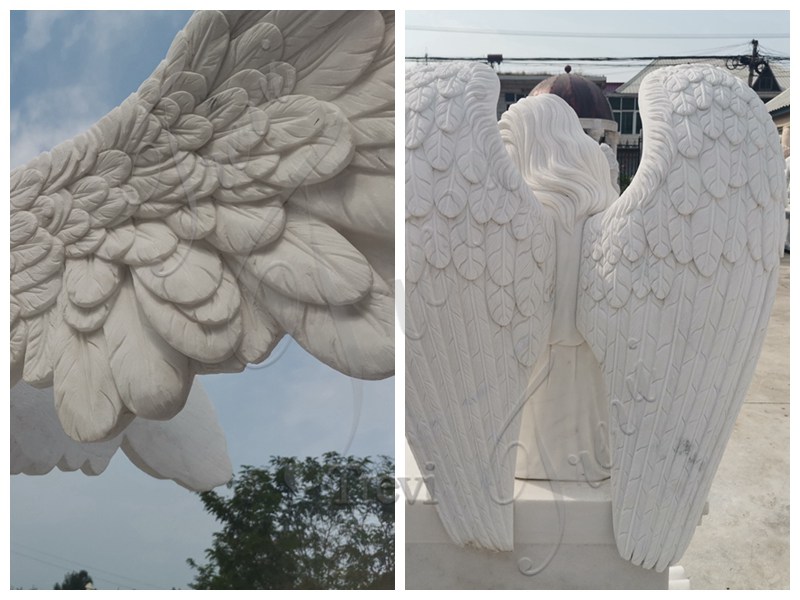 Professional QC Team:
Marble fountains for yard made by the Trevi factory is strictly inspected by the QC team after completion. They have strict inspection standards. For example, the water test work after the completion of each fountain would be completed under the witness of the QC staff. They strictly follow the original design standards to check whether the water is sprayed as designed. See if the water splashes out of the pool. Once the QC staff finds the product to be defective, they would correct it immediately and let the artist modify it in time. Modified fountains would undergo stricter inspections before being allowed to pack.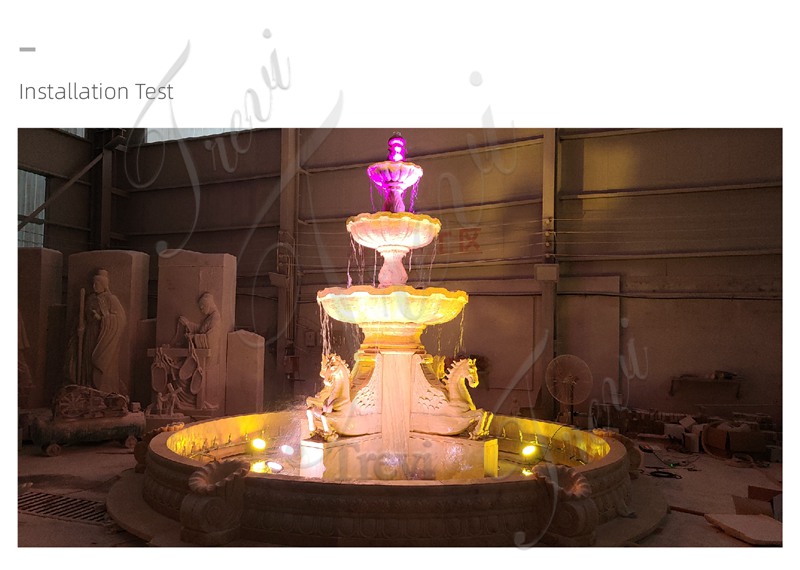 One-Stop Service:
Trevi factory provides customers with one-stop service from material selection, production, to packaging and transportation. We have shipping cooperative agents in many countries. We are able to provide shipping to port service, and we could also provide you with shipping to door service. Even if you are purchasing overseas for the first time, it could be easily completed under the guidance of our professional sales staff. So, you could buy with confidence.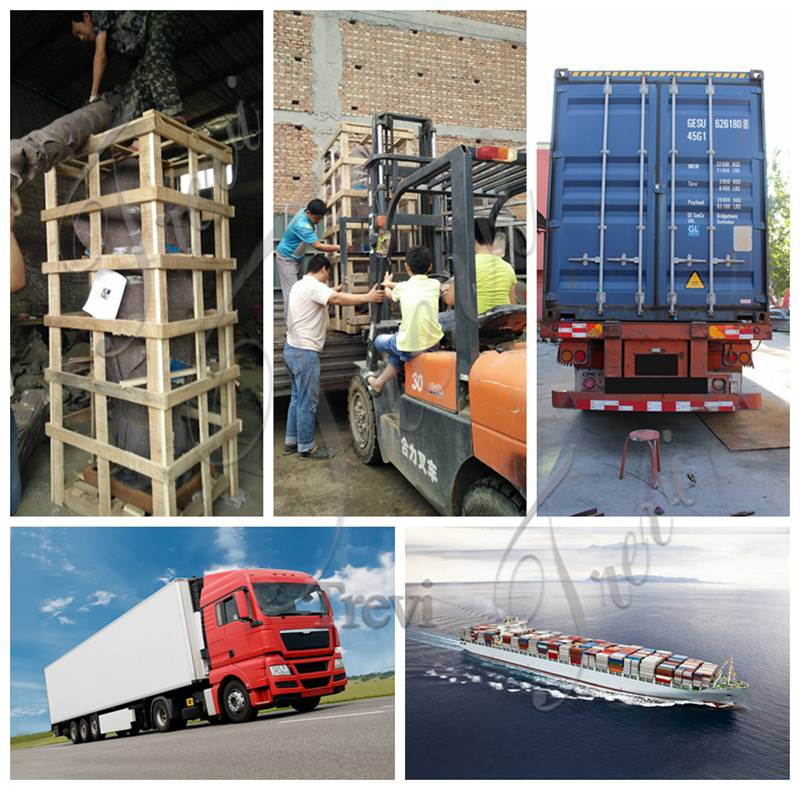 Trevi treats every customer with great enthusiasm and sincerity. If you want to buy outdoor marble fountains, please feel free to contact us.