Tiered White Marble St. Michael Fountain Detail:
This tiered white marble St. Michael fountain is a style often made in our factory. And this fountain is also very popular with customers. This is a multi tiered marble fountain with beautiful horse sculptures in the fountain's pool. And on the top of the fountain is a statue of St. Michael killing the devil statue.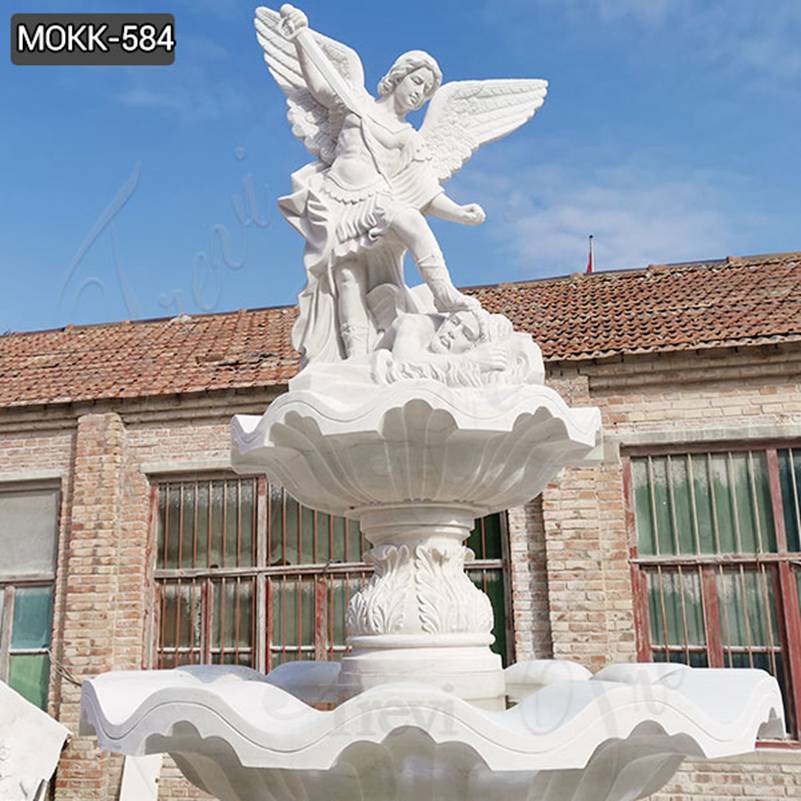 This tiered marble St. Michael fountain consists of a circular marble pool, and the outside of the pool is also carved with delicate patterns. All these carving details are hand carved by our professional marble craftsmen. This ensures that all the details of the fountain are perfect. In addition, the marble material we use is also carefully selected high quality raw materials to ensure product quality.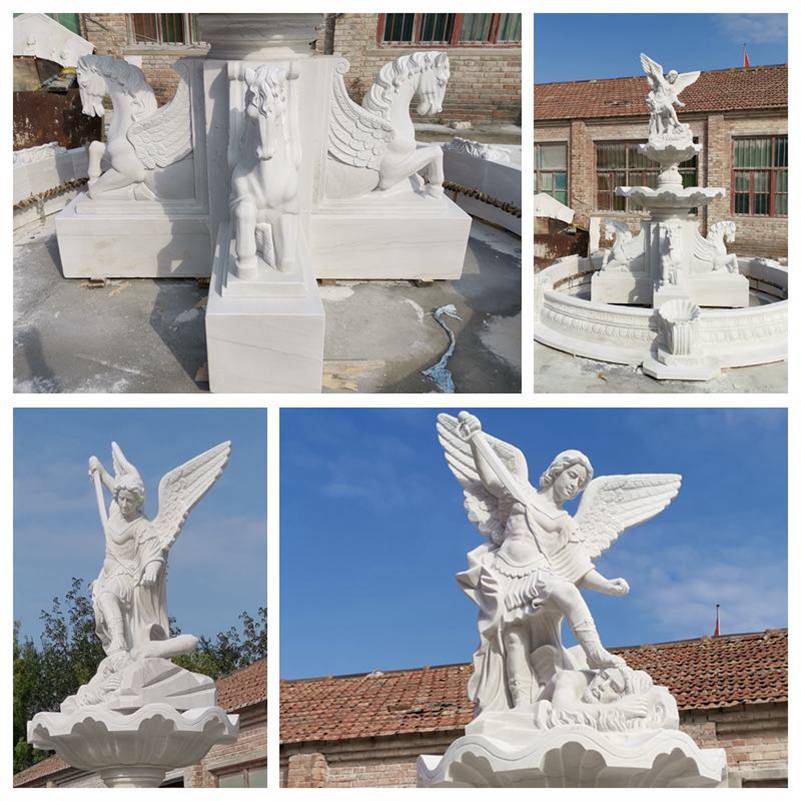 More Designs of Marble Fountain:
The fountains at our Trevi Art Gallery offer small to large outdoor works as a signature decoration piece for your home or estate. They are also suitable for large outdoor gardens, parks, hotel, and municipalities. Trevi Art Sculpture consists of simple marble fountain, tiered marble fountain, marble fountain carved with figures, and animal fountain. You would also find many traditional fountains, such as the classical top fountains in the round pool and dozens of large tiered fountains. Of course, many of our galleries have outdoor fountains that could be used as signature pieces of your home or garden.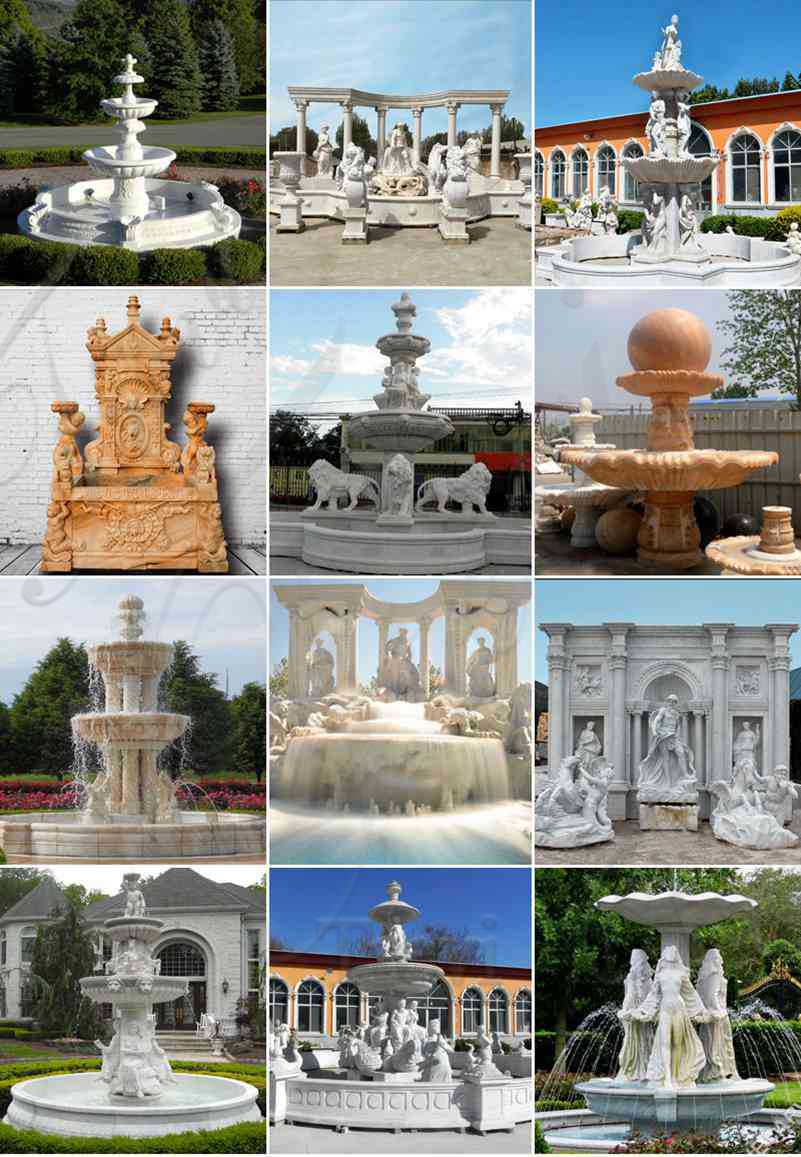 The size of this white marble St. Michael fountain is fixed, this size is perfect for placing in any garden. If you like our statuary fountain, please don't hesitate to contact our staff at any time, we would provide you with detailed information as soon as possible.