This large outdoor tiered garden Marble fountains with lion statues standing 6m, the diameter is 9m. This luxury lion marble water fountain will be the centerpiece of your landscape design, your creative ideal, the large stone garden water fountain and the focus of the water is a remarkable and stunning addition to your outdoor or backyard space.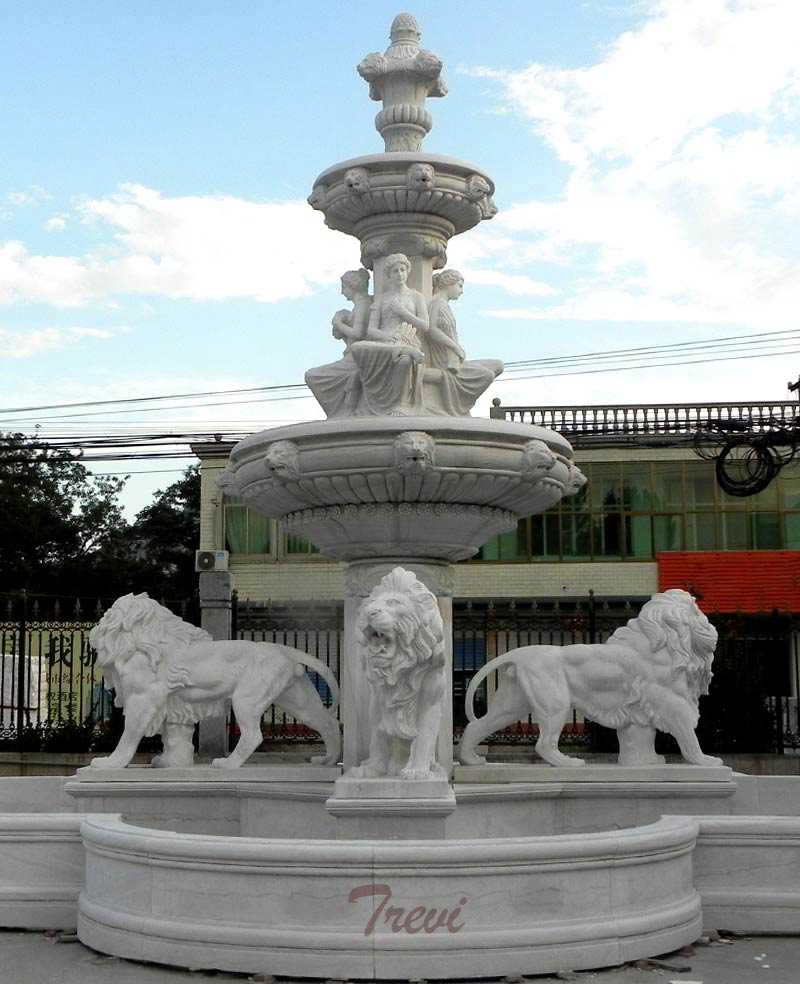 We offer many large outdoor marble fountains for commercial customers, and our 30-year thematic expertise makes the pond Fountain world an ideal resource. Whether you are looking for cast marble stone or granite outdoor large water fountains, we can recommend the right marble water fountain at the right price.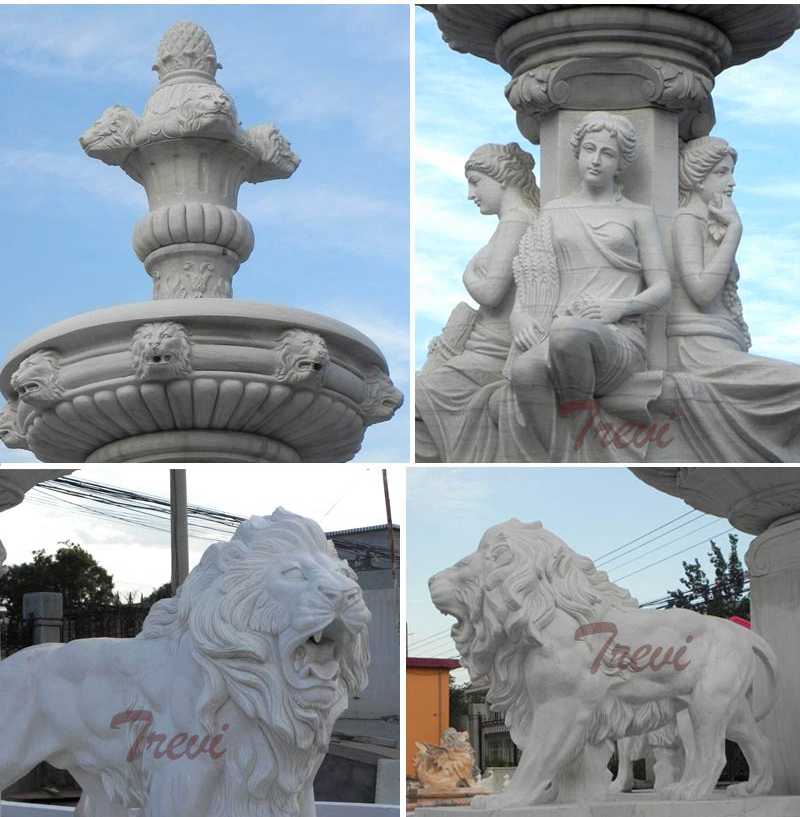 The Advantages of Our Marble Fountain:
Trevi Art Gallery has focused on making different kinds of marble water fountains for more than 30 years, having rich carving experience in fountain design. We have professional marble sculptors who have concentrated on learning carving skills with their parents since childhood. We could guarantee that all the carvings are pure hand-carved by our excellent sculptors, which is the crystallization of their art.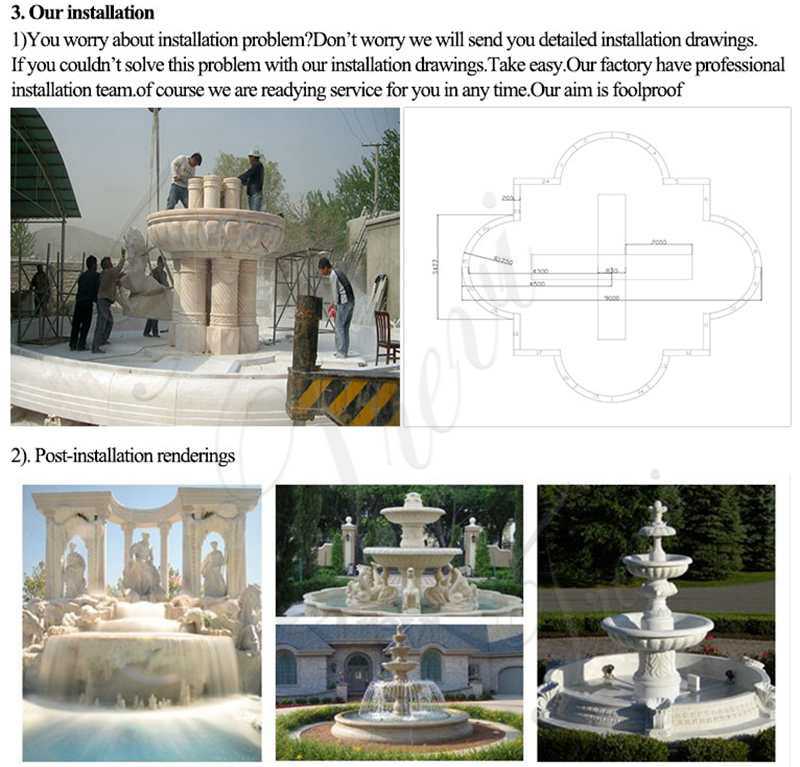 Call us today to get more savings If you are looking for large tiered marble fountains with lion statues, we offer a series of large outdoor marble water fountains at the Trevi Art Gallery. Architects and interior designers will find solutions to introduce you!