Marble Lion Fountain Details
This stunning large outdoor decoration features a magnificent 6m tall Marble lion fountain with a diameter of 9m. It serves as the centerpiece of your landscape design, providing an exquisite and luxurious addition to your outdoor or backyard space. This majestic lion marble water fountain captures attention and becomes the focal point, making a remarkable and stunning statement in your surroundings. Whether you prefer cast marble stone or granite, we have the perfect marble water fountain for you, ensuring quality and craftsmanship at the right price.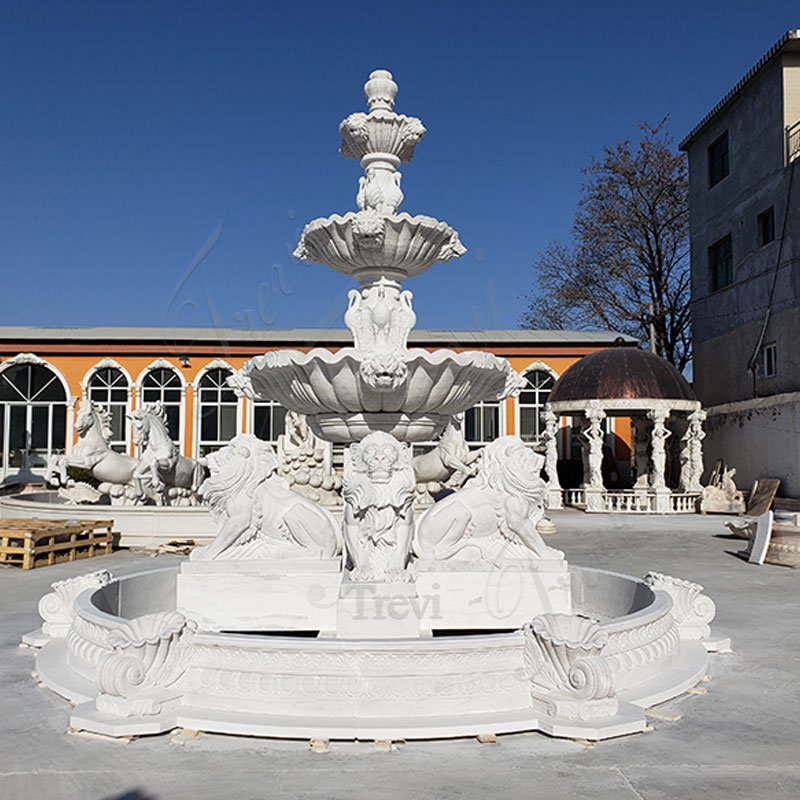 Top Hand-carving Skills
Every aspect of the Marble Statue Courtyard Fountain is meticulously hand-carved by our team of expert marble artisans. This includes not only the figures within the fountain but also every other component. Our artisans are highly skilled and deeply dedicated to their craft. They possess extensive experience, having devoted themselves to marble carving year-round. This wealth of experience ensures that the intricate details of this lion garden fountain are executed to perfection.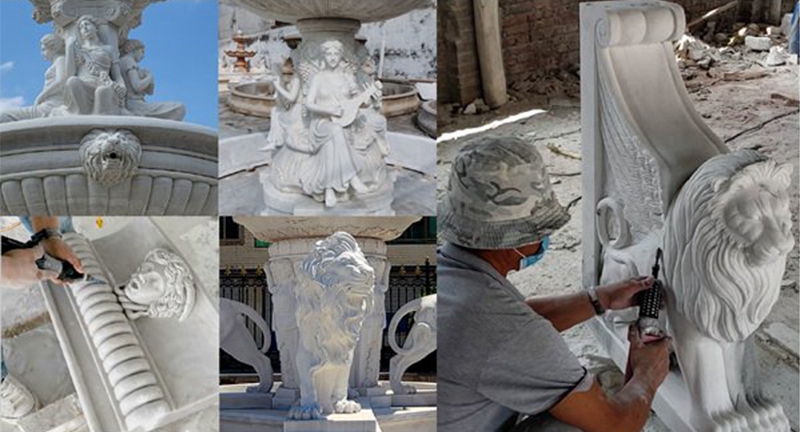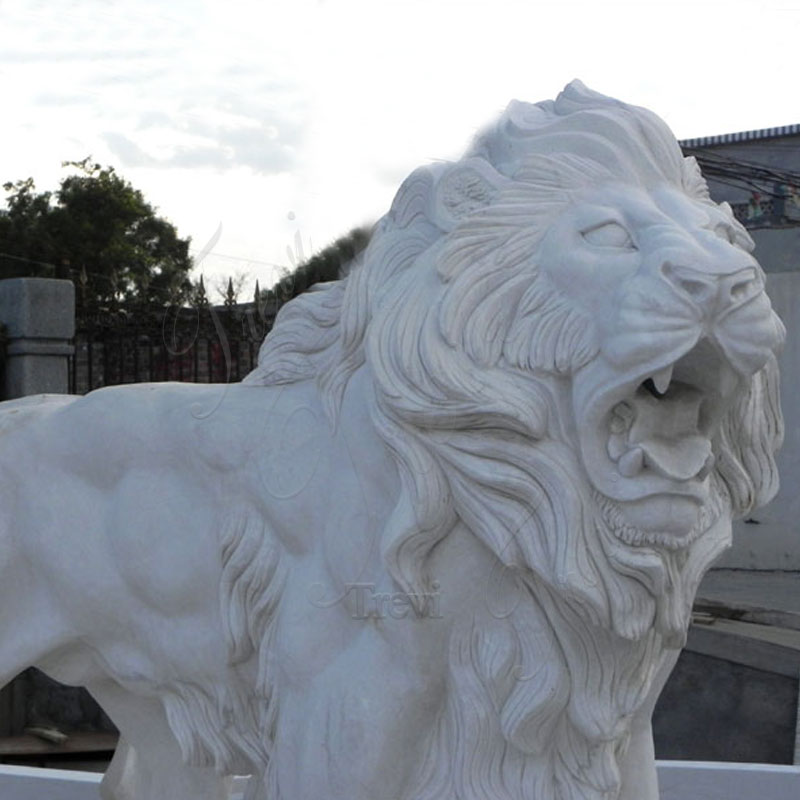 About Production and Delivery
Once we have confirmed the product details with the customer and paid the deposit. We would arrange for the factory to start production immediately. During the production process, our professional QC personnel regularly provide customers with the production progress of the products. After the sculpture is completed, we would send the finished picture to the customer for confirmation. Once we receive the confirmation from the customer, we would arrange the shipment immediately. We could offer a variety of shipping options and also provide door-to-door service to our customers.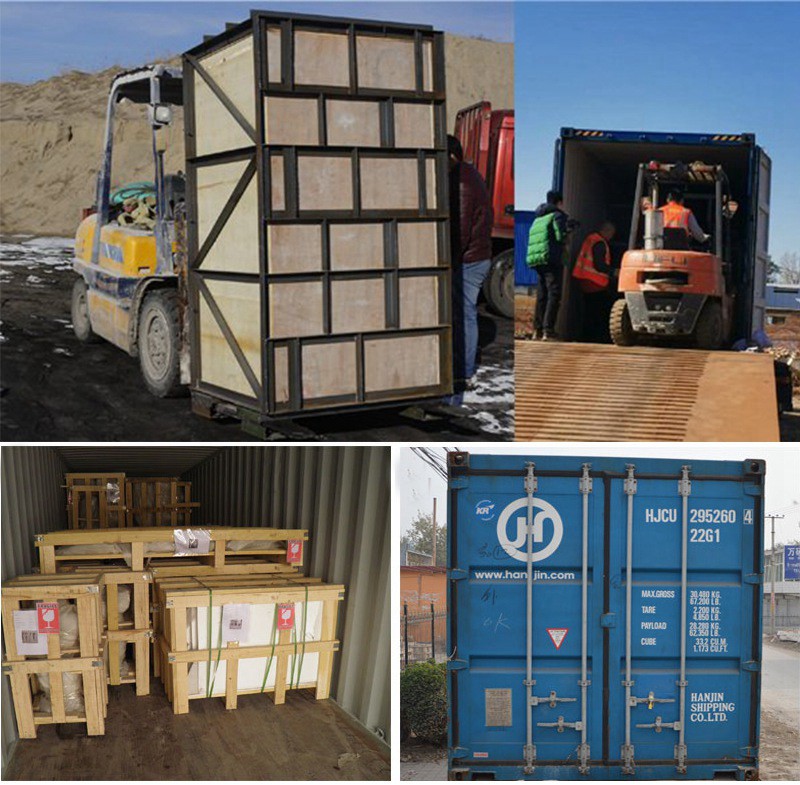 More Marble Fountains to Choose
At Trevi, we take pride in offering a wide selection of large outdoor marble water fountains. Our collection is designed to cater to diverse tastes and preferences, assuring that you will find the perfect fountain to enhance your outdoor space. With each creation, we strive to capture the essence of beauty, combining refined artistry with the natural elegance of marble. With our commitment to quality and artistry, Trevi Art Gallery remains a trusted destination for those seeking exceptional marble water fountains. We invite you to explore our collection and discover the embodiment of timeless artistry in our meticulously hand-carved creations.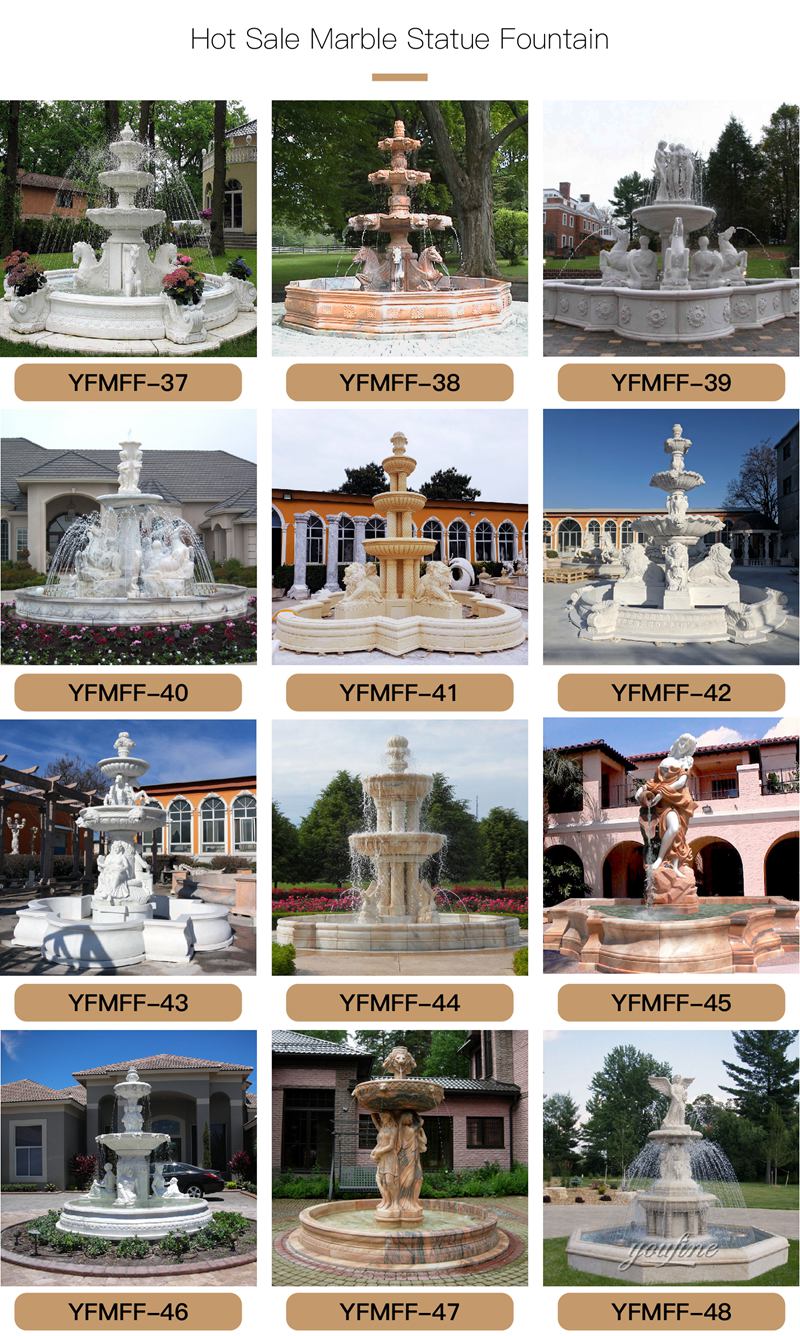 If you are looking for large-tiered marble fountains with lion statues, contact us now for more information.