Lion Fountain Information:
This beautiful outdoor marble lion fountain consists of floors, a beautiful pool, 3 large bowls, and numerous pillars. The lion sculptures of our fountains are purely hand-carved. Their expressions are very powerful and realistic. In particular, the body proportions of each lion are very harmonious. Of course, the columns of this large lion fountain are exquisite and elegant. And, there is a large pineapple head at the top of the fountain. There is no doubt that the spray would flow perfectly from the top of Poirot's head. The point is, that the lion's mouth would also appear in the beautiful lines of the water column. Clearly, our lion sculptures are sleek and muscular. Therefore, the overall shape of the lion sculpture is very realistic. Your garden must not miss such a beautiful large outdoor fountain of lions.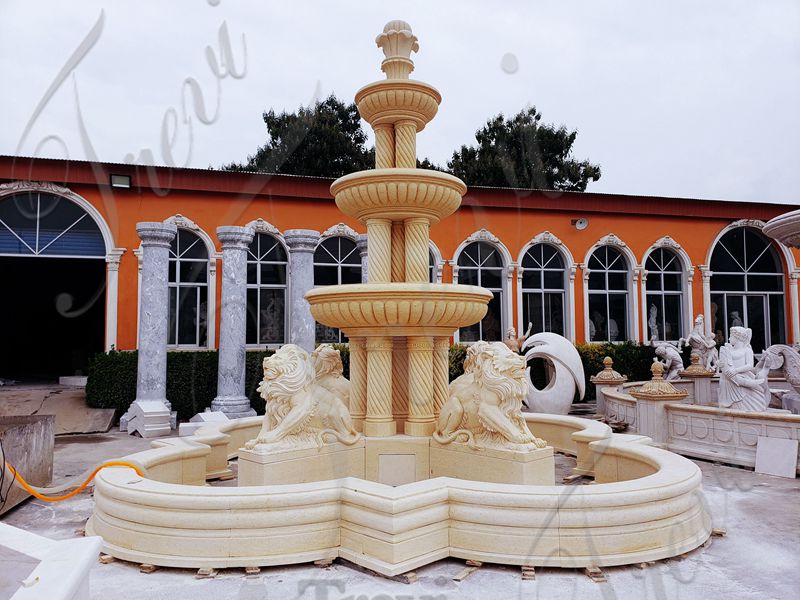 Beautifully Hand-carved:
The marble lion fountain is made of purely natural materials, and every detail is lifelike and unique. Our talented artists have superb carving skills. Quyang's marble carving is an ancestral and legendary skill. Many people here are familiar with marble carving since childhood. In this way, the lion sculpture at the Trevi factory is very lifelike. Trevi has a research, design, and marketing team that is keen on trends. Therefore, we always keep up with popular designs. You just tell us what you think and we could make the type of fountain you want. We also provide customers with a variety of stylish colors and styles to meet different garden applications.

Why Do Fountains Have Lions?
In fountains, water usually flows from the mouth of a lion. This is a very old custom. Also, the flooding of the Nile in Egypt occurs when the sun is in Leo. The Greek and Roman fountains used the same device. The lion symbolizes majesty, loyalty and high status, and power. In ancient times, lions had supreme power and status. So its spirit has always been respected by people. Therefore, the lion is often a symbol of political status and career success.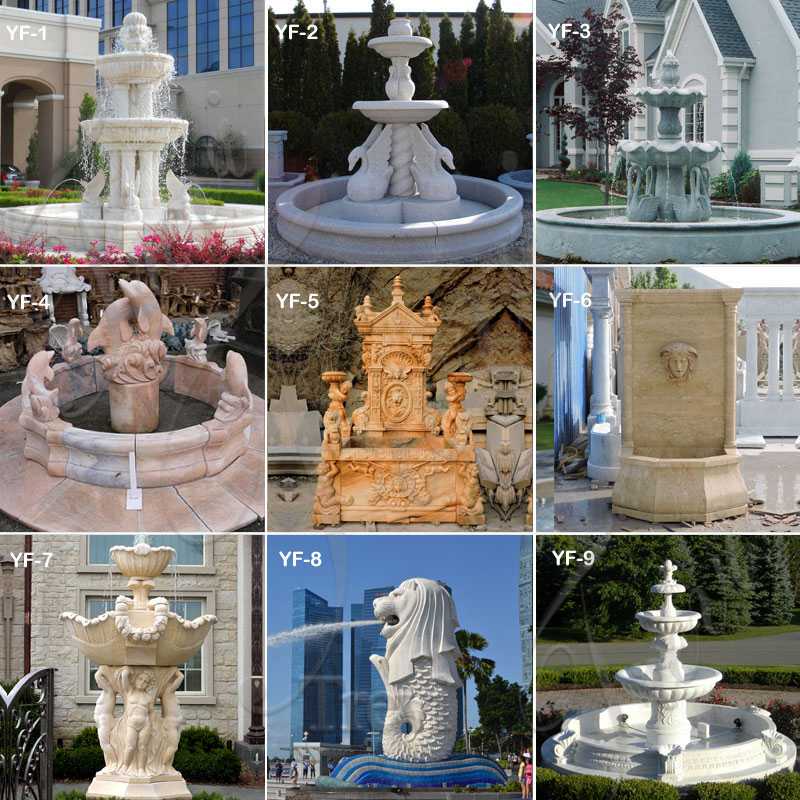 What Was the Original Purpose of the Fountain?
Fountains were originally purely functional, connected to springs or aqueducts, and used to provide drinking water and bathing water for the inhabitants of towns and villages. Also, water could beautify and optimize the outdoor environment. As a decorative display, the ornamental value of the Lion Fountain is higher than other decorations. The stylish outdoor flowing water lion fountain allows you to create an ideal living environment. Of course, our lion fountain could water potted or garden plants. This large decorative craft could transform a drab outdoor setting. Of course, this could be a great place to please you and your friends.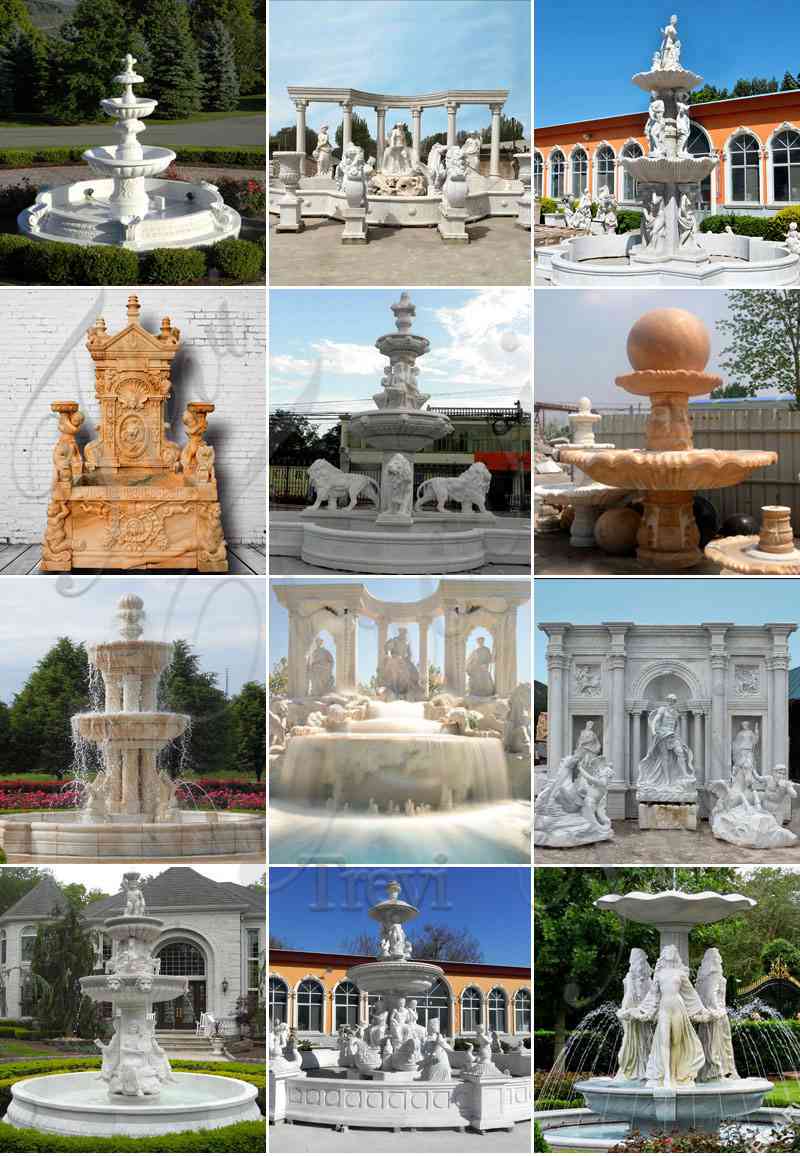 As the world's leading marble fountain designer and manufacturer, Trevi has its own R&D, production, and management teams, quality control, and sales teams. To make your installation easier, we provide you with detailed installation drawings and installation videos. We have also received a lot of good reviews from our customers. If the order is large, the price may be good. Welcome to talk to us about your needs.