Distinctive Marble Water Fountain Design:
This marble water fountain is very special and beautiful. First of all, the center of the tiers white marble fountain is a lion head from top to bottom. The first bowl features four vaulting horses. The second bowl is a lion head design. One of the fountain designs has four ladies playing different instruments. Then we made a base for the pump room under the seated ladies.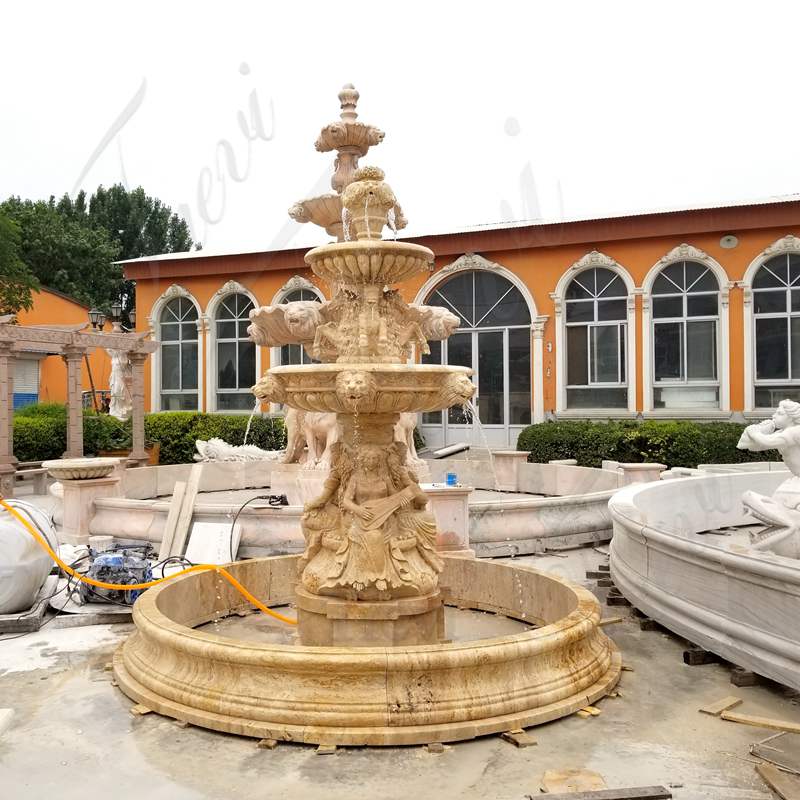 High-quality Marble Material:
Yellow travertine is the closest thing to a tan or tarnished material on the market. So if you also like tan fountains, yellow travertine is a good choice.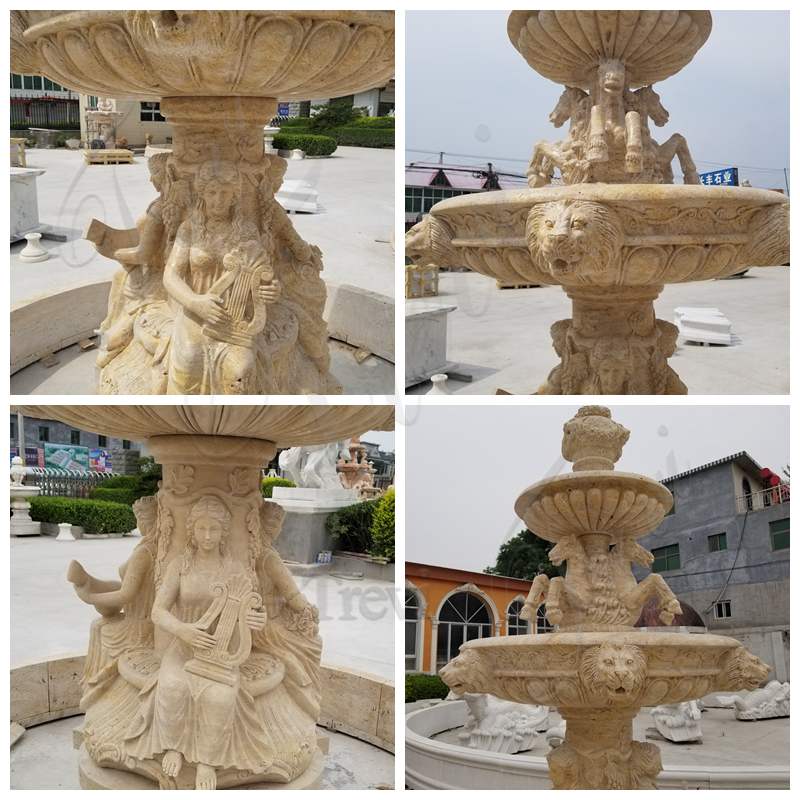 Available in Different Sizes:
The usual diameter of this water fountain design is 350 cm or 400 cm. But if you need a bigger or smaller size, we could check the proportional size for you or recommend other similar designs.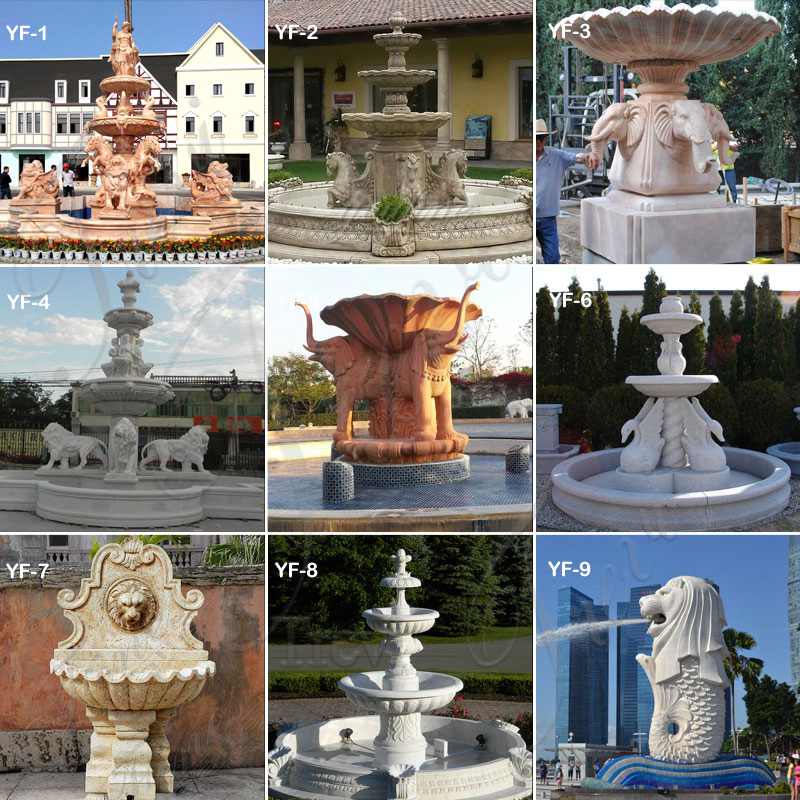 Pure Hand-carved Production:
Generally speaking, it takes about a month to make a fountain because it is hand-carved. Here are some close-up photos where you could see vivid lion hair, ladies' pose. And, their expressions, and some grapes on the center column. During the engraving process, we would send you some photos every week to let you know the progress. Then you would know how we sculpt. If you have any suggestions for details, our artists could revise them for you right away. After all the parts are engraved, our masters would polish and assemble the fountain in our factory. If you need us to test the water system, we could also test the water system and send the video for you to check. This would be a very special experience for you.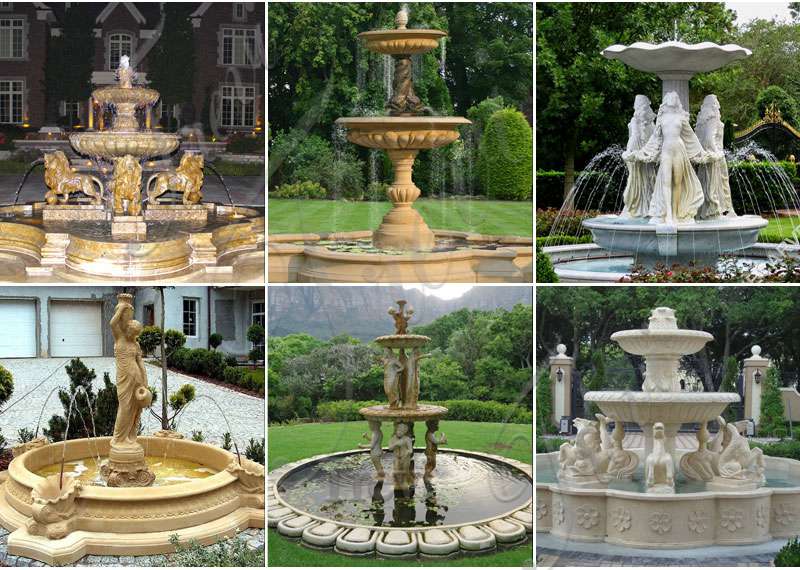 Secure Payment Terms:
Only 40% of the total amount needs to be paid as a deposit at the beginning. Then we would schedule production within a week. Because we need to check the availability of our lion head fountains, as well as the production schedule, materials. Once our masters start making fountains, we'll keep you updated on the progress every week. The balance would only be paid if you are satisfied with our final work. Then we would arrange packing and shipping for you.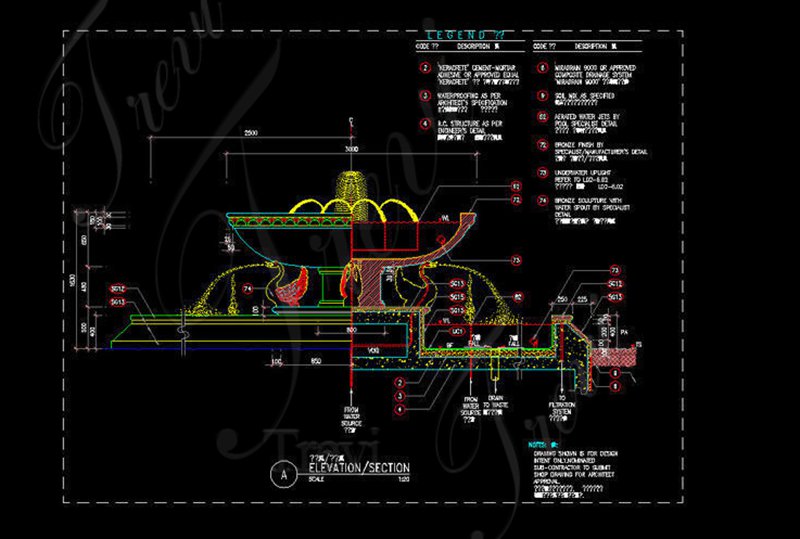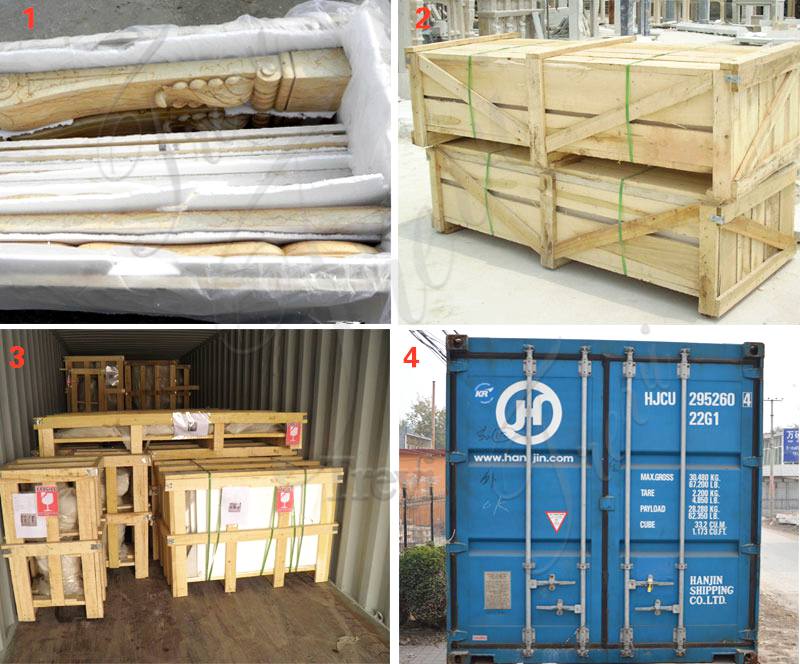 If you like this sculpture please contact us immediately. Trevi would provide you with a more catalog of fountain designs.