Marble lion fountain detail:
This marble lion fountain is magnificently designed. The fountain spouts water from the top of the spout. The design of this fountain has three levels. The first level has four very majestic lions. The rest is composed of marble columns and basins. This fountain is perfect for the design of a classical courtyard.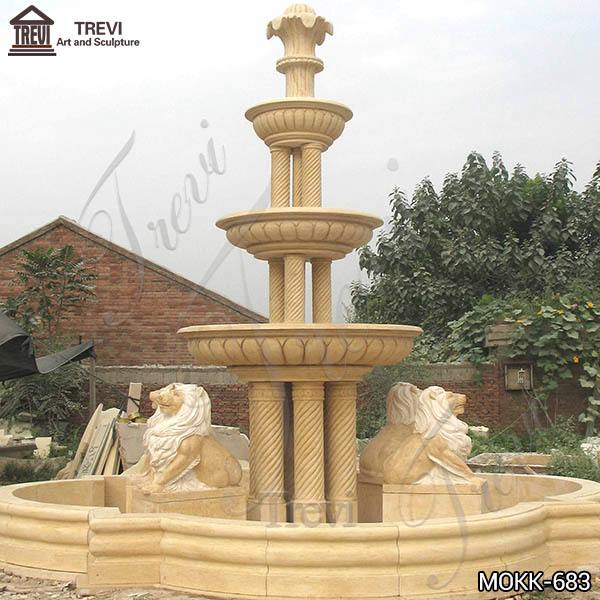 In the past, marble tiered fountains were a luxury, available only to the rich. But in modern times, anyone can have their own fountain. Today's advanced manufacturing technology makes it affordable for many people to decorate their homes with marble fountains. We use the best quality marble materials. All materials are carefully selected by our workers to ensure that we are producing a quality product.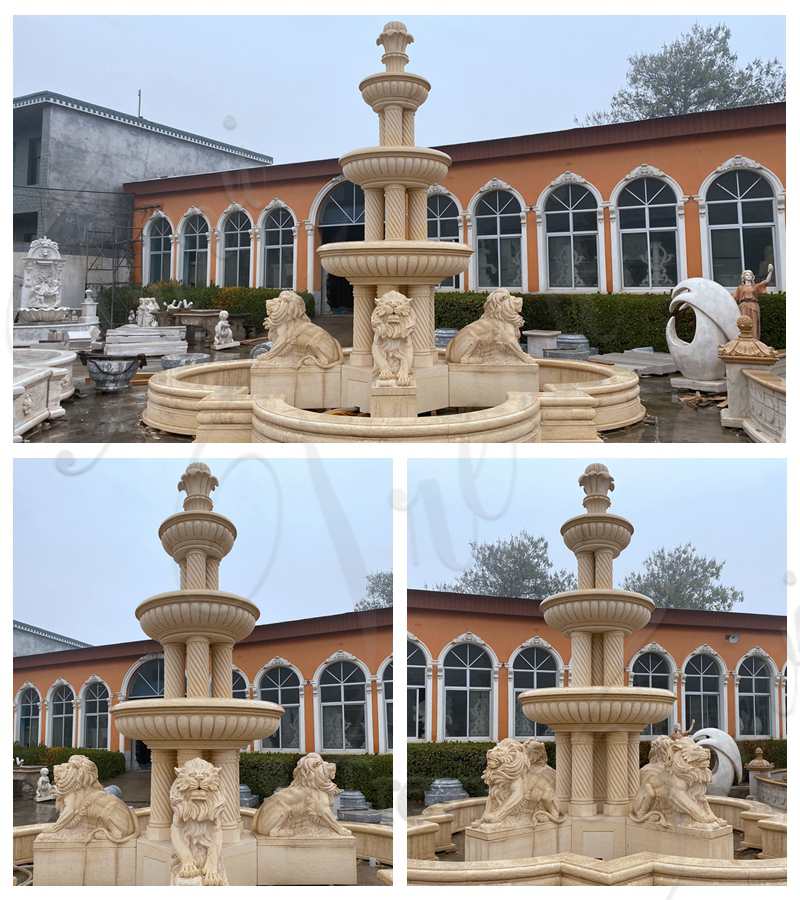 Advantages of Trevi Carving Fountain:
1, The marble material we use is natural and high quality material, perfect for marble famous carving fountain. We can customize different types of fountains for you. Whether it is a simple single layer or multiple layers, or even carved figures or animals, we can customize it for you.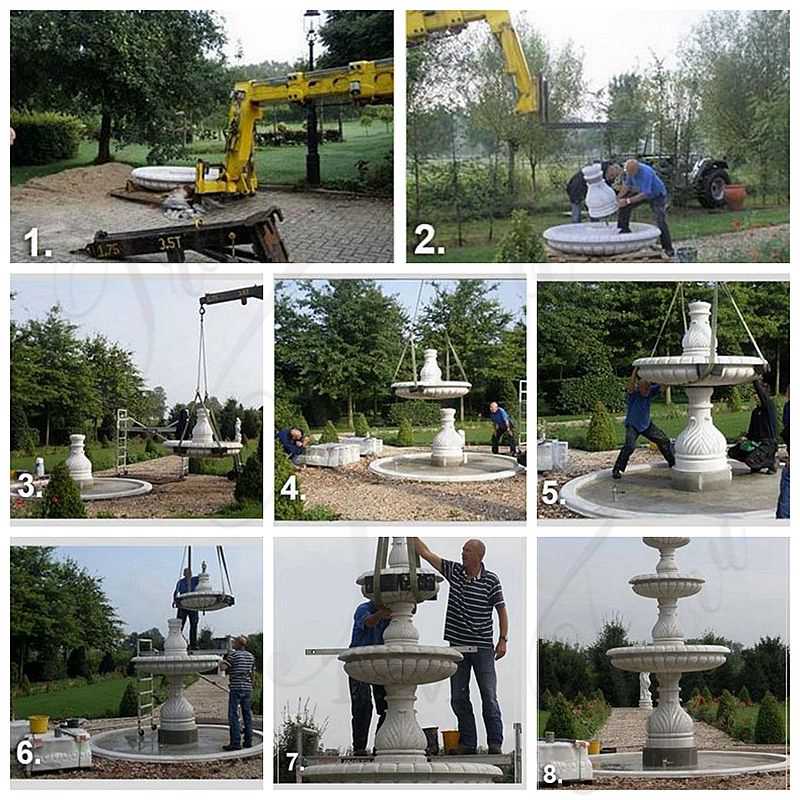 2、Our products stand up to comparison. Whether it is design or carving, we can achieve A grade standard. Especially the lion sculpture, although the overall effect of the fountain is important, but the marble lion sculpture will not stand the test of time if it is made very simple. We believe Trevi's products must be what you are looking for.

3, The packaging of our products is made of sturdy wooden boards that are more than three centimeters thick. The packaging is also wrapped with soft cotton cloth to prevent damage to the product. You can buy with confidence and use with peace of mind.