This Water Fountain with Hercules and Lions Statue is specially designed for one of our clients. He contacted us on our website and told us that he wanted to design a fountain for his garden decoration. This customer told us that he wanted a fountain design with figure and animals statue, without the need for a tiered fountain. So in the end, we have determined this Hercules and lions statue design through several communications.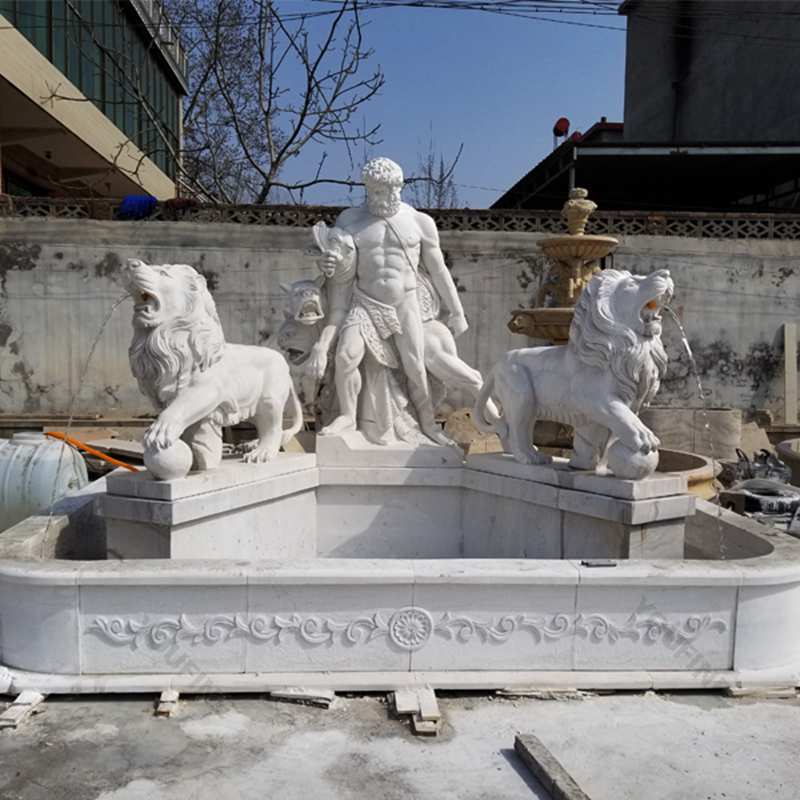 This design of Water Fountain with Hercules and Lions Statue is made of grade stone materials which is carefully selected by our workers. And because we have a long-term cooperation with stone raw material suppliers to ensure the quality and price of raw materials are the best.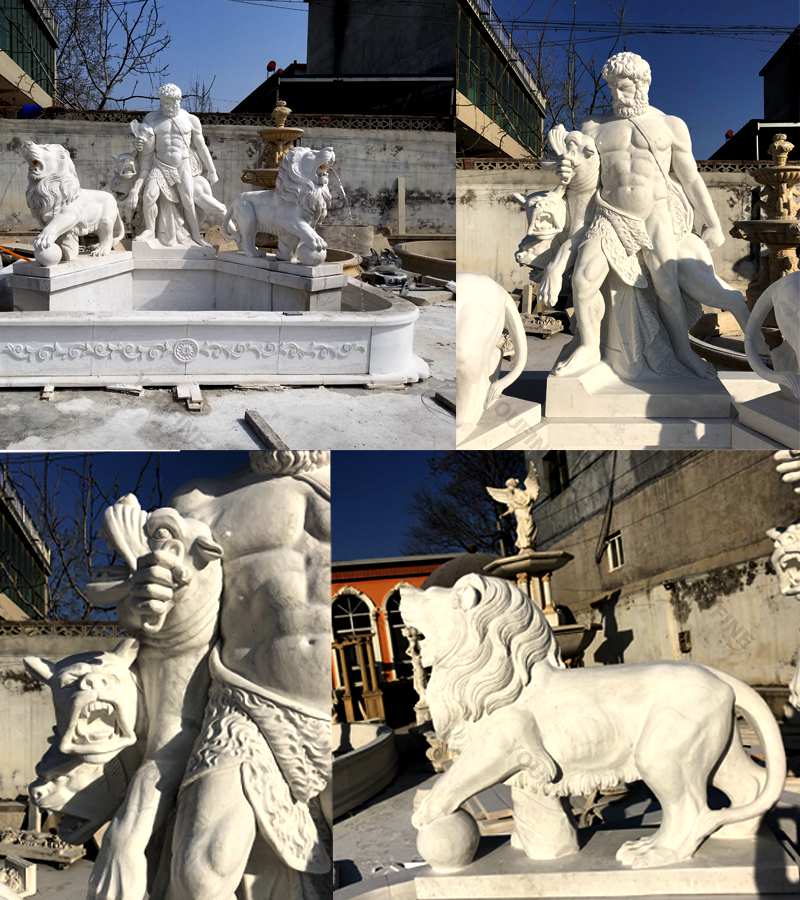 Water Fountain with Hercules and Lions Statue is made up a Hercules statue, two lions statues with balls and a pool. The fountain's water is sprayed from the lion's mouth. Trevi Art Gallery has focusing on making different kinds of marble water fountain more than 30 years, having rich carving experience in fountain design. We have professional marble sculptors who has concentrated on learning carving skills with their parents since childhood. We could guarantee that all the carvings are pure hand carved by our excellent sculptors, which is the crystallization of their art.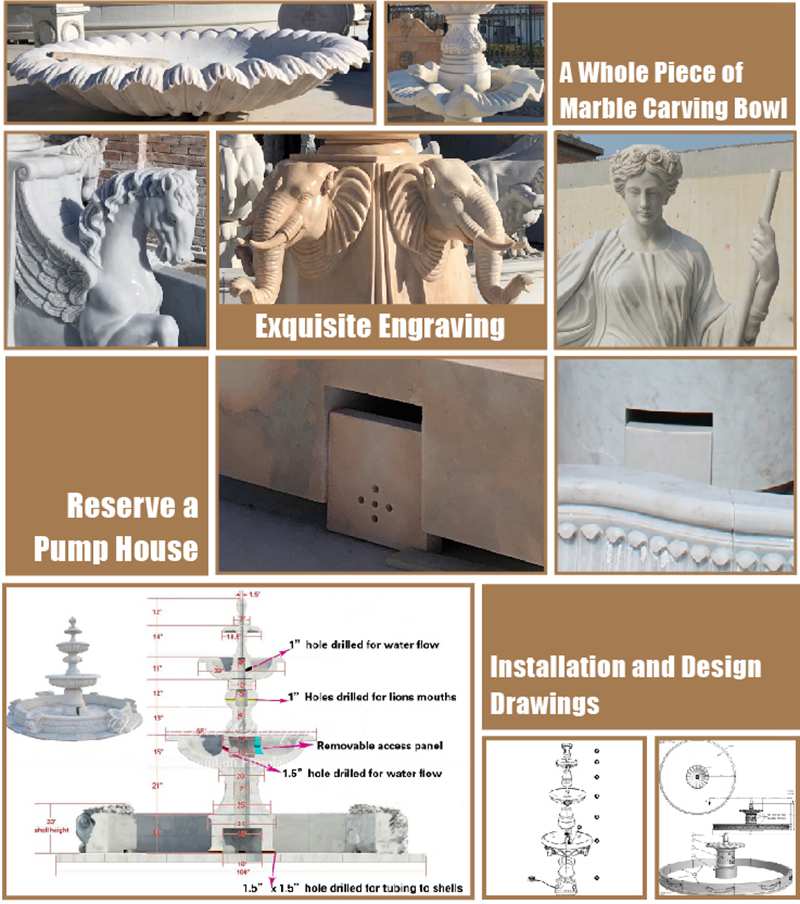 This large sculpture highlights the characteristics and refined art of Hercules' muscles and powerful body. In this design, the fountain uses our extraordinary pool, a unique mixed ground pool that combines classic, easy-to-install cast stone surround walls. The water is poured from the two lion's mouth for maximum visual and audible results.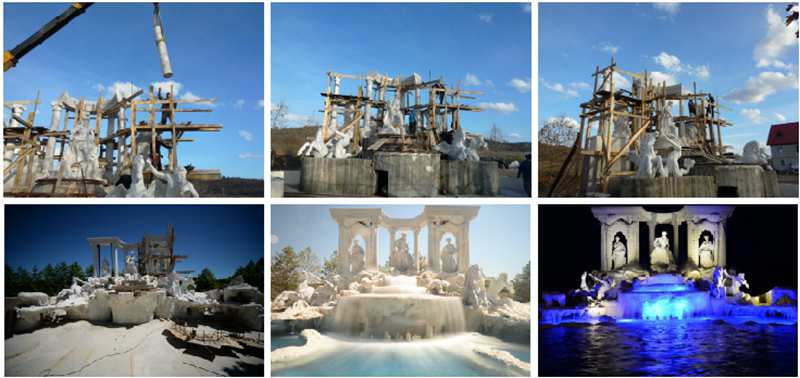 Due to the variety of colors of the marble, we could also use several shades of color casting complementary to the finish, so the fountain could only choose a number of finishes. Please ask about the availability of the finish.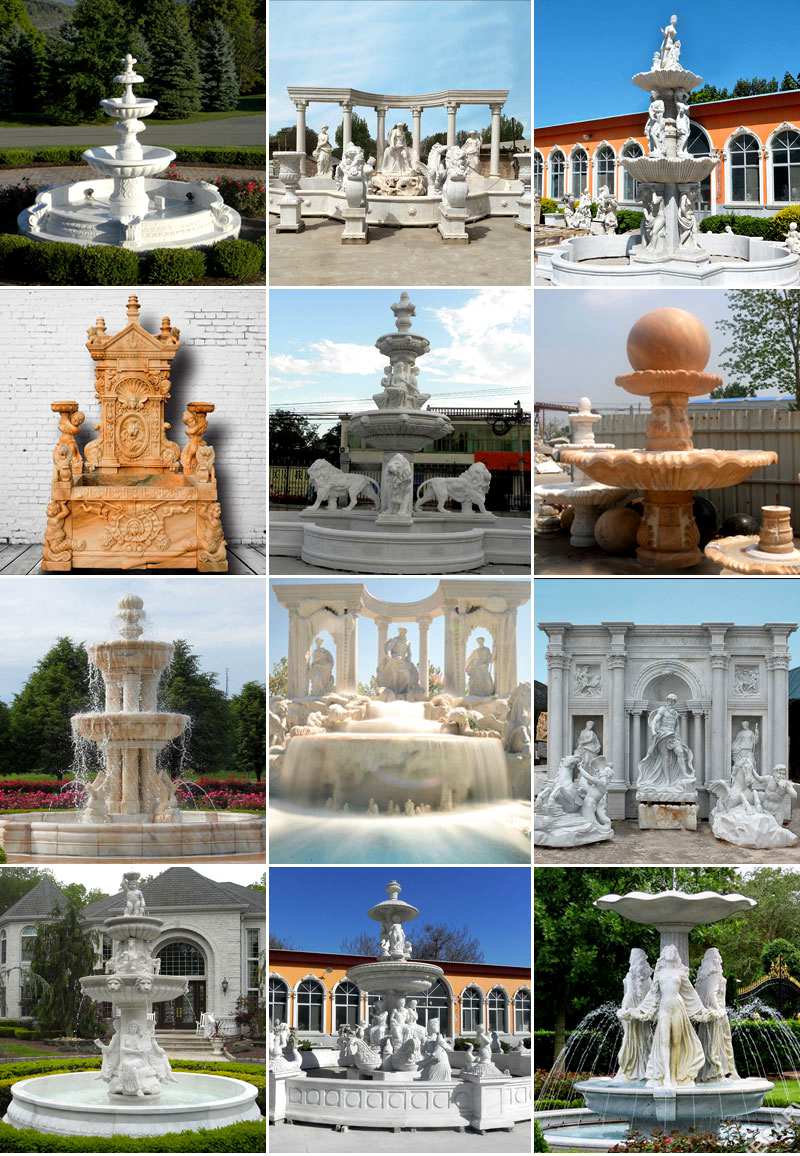 Enhance the look of your outdoor garden or living area with one of our Water Fountain with Hercules and Lions Statue. Whether you enjoy the look of dolphins, birds, or bears we have it all. Not only will you get a cast stone concrete fountain meant to last a life time but you will have the choice of finishes that will let you make the fountain feel one of a kind.