This pure white marble garden wall fountain has exquisite figure carvings, flower carvings, and lion carvings, which look noble, grand, and beautiful. This hand-carved marble wall fountain is simply a rare work of art. Whether you place it in your own garden or in a large shopping mall, it will be the center of attention.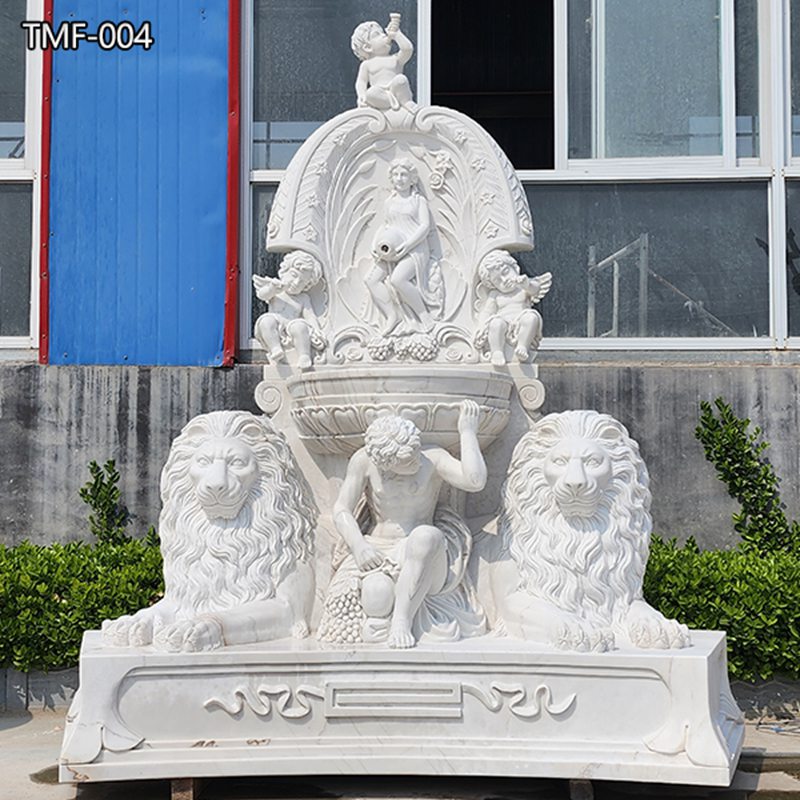 Ingenious Carving Details:
When we see this marble wall fountain, we will be instantly attracted by its exquisite carvings. Whether it is the lifelike flower carvings on the wall spring, or the lifelike and vivid figure carvings and lion carvings, all of them demonstrate the superb carving skills of the Trevi factory masters. They put all their heart and soul into the carving, and every stroke of the carving is so deep and natural. That's why the final marble wall fountain is so amazing. No blemishes to be seen as you approach this wall spring.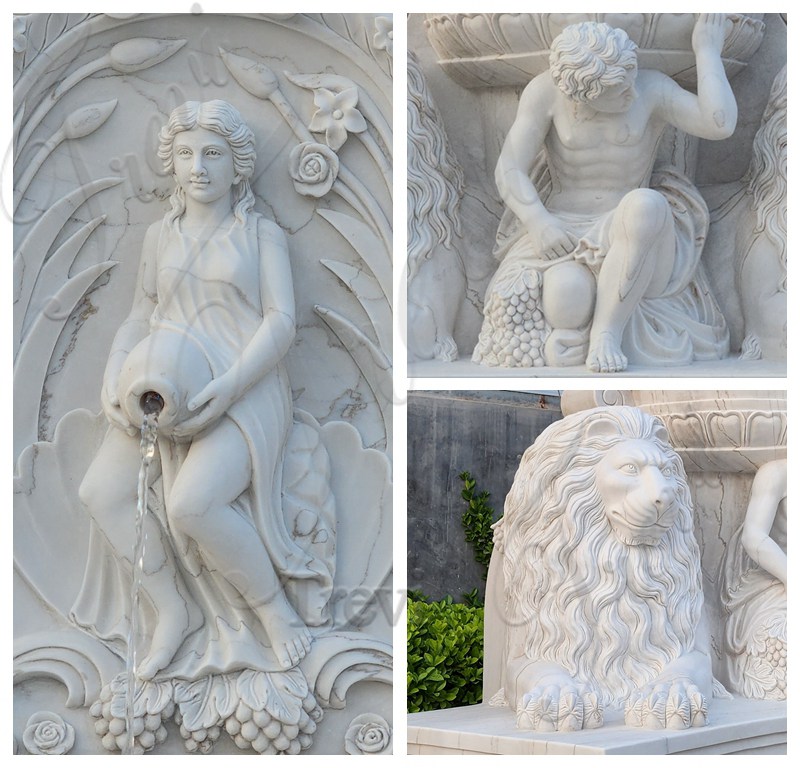 Use a Whole Block of Natural Marble to Carve:
The masters of the Trevi factory used a whole piece of natural marble when making this marble wall fountain. Natural marble is a gift from nature and is very suitable for carving. Moreover, natural marble has a certain hardness, and the wall spring carved with it can have a long service life. The marble in our Trevi factory comes from the famous natural marble base in China, and customers can trust our quality.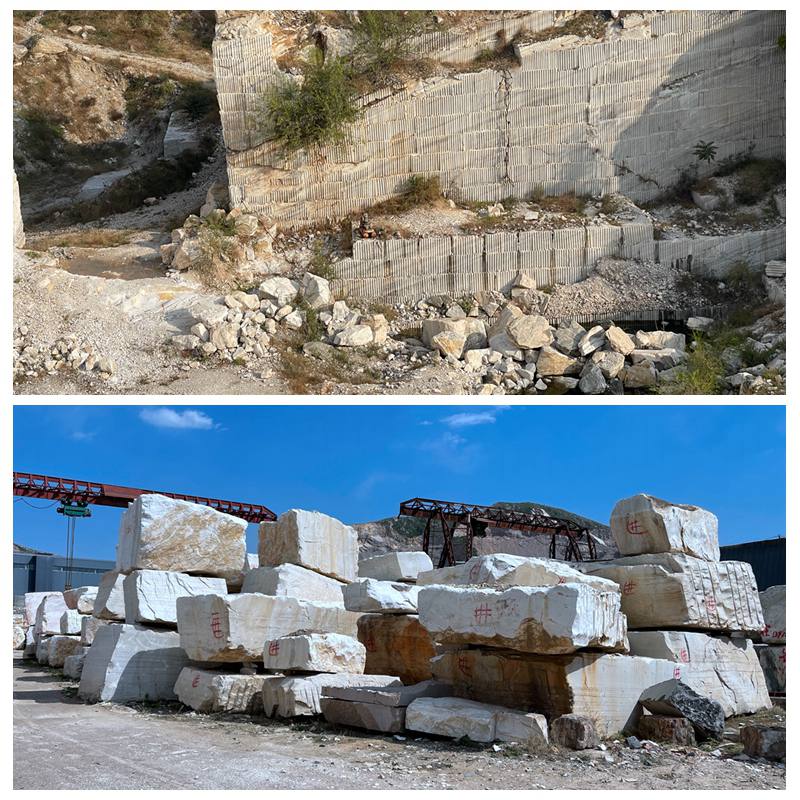 Why Choose Wall Fountain from Trevi Factory?
1. The masters of the Trevi factory have rich experience in making marble wall fountains. Decades of fountain exports have won us unanimous praise from foreign customers.
2. Enthusiastic and professional service is also a major feature of the Trevi factory. The professional sales staff of the Trevi factory will answer your questions at any time, and report the production progress of wall fountains so that you can easily complete overseas purchases.
3. The factory price guarantee is our commitment to every customer. One-stop service allows you to have no middlemen in the whole purchase process, and you get factory prices.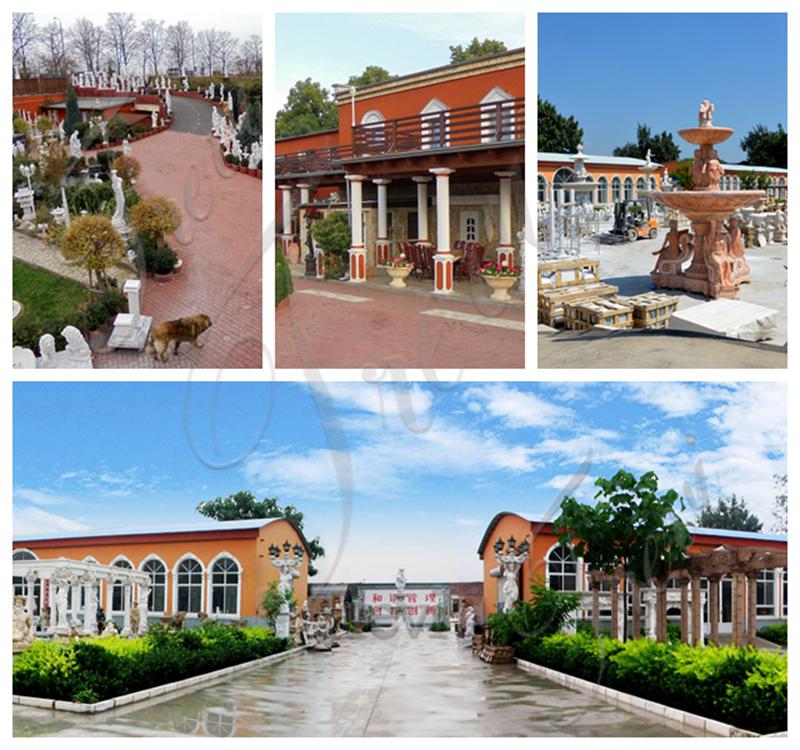 If you are interested in this marble garden wall fountain or want to buy other wall fountains for sale, please feel free to contact us.