This product for sale is a marble statue fountain carved from natural marble. We can see a beautiful and attractive female sculpture standing in the center of the fountain pool. Under the action of the water pump, the water sprays down from the top of its head like an umbrella, which looks dreamy and amazing. Such a marble sculpture fountain placed in a park or courtyard is bound to become a unique and dazzling presence, which can instantly attract people's attention.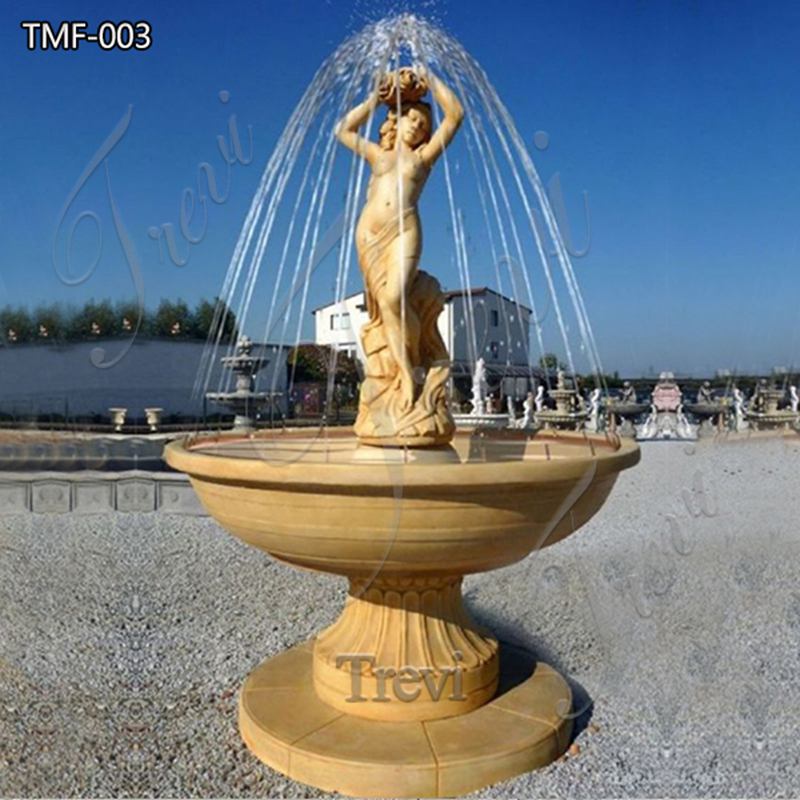 Carved Fountains by Hand:
Every piece of marble statue fountain produced by the Trevi factory is hand-carved by the masters of the factory. They pay special attention to details in the carving process and try their best to present each work perfectly. Whether it is every small carving on the fountain or the lifelike sculptures of people or animals, they have perfectly restored them. When we get close to the sculpture, we will find that we are shocked by its carving details. So, our marble fountains can stand the test of time and add aesthetic value to any outdoor space.

More Styles of Marble Fountains:
At the Trevi factory, we offer a wide selection of marble outdoor water fountains for you to choose from. The marble fountains we have produced include lifelike marble animal sculpture fountains, beautiful marble female sculpture fountains, classical marble wall fountains, smooth and beautiful marble water polo fountains, etc. These fountains are carved from a whole block of natural marble and have a long service life. And each of them is carefully carved, it will definitely be a good home decoration.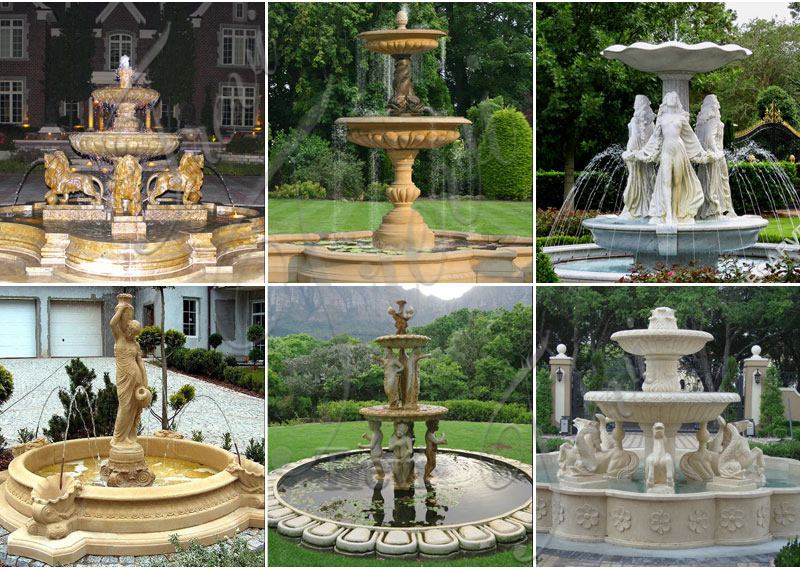 Accept Private Customization:
The Trevi factory is characterized by its commitment to providing customers with various customized services. We have an excellent team of designers who can work closely with you to create a custom marble fountain to meet your specific requirements. We can customize everything from design styles to water spray effects, materials, dimensions, and more. Our designers are dedicated to helping you bring your vision to life and create a marble fountain for you that is truly unique and personal.

With our commitment to quality and customization, we are confident in creating the perfect marble fountain for you. If you are interested in this marble statue fountain for sale or want to customize a unique fountain, please feel free to contact us.