Our Natural Beige Stone Water Fountain with Female Statue is carved from pure beige marble materials included with a beige marble pedestal and a clean lined marble basin to match. There is a beautiful female sitting on a marble base, she is pouring the water from her vase, and the water finally flows into the marble pool.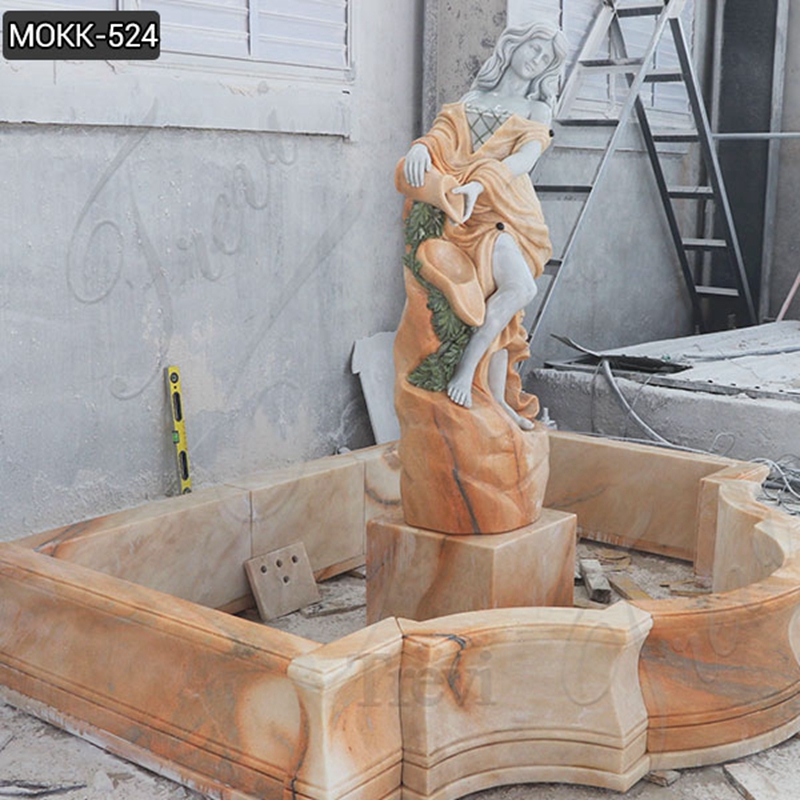 This Stone Water Fountain with Female Statue creates a romantic effect and this natural stone water fountain is the perfect complement to your home or courtyard. The relaxing sound of the cascading water falling from the top vase the female holding into the big pool would soothe away your stresses. This artificial marble fountain has a luxurious feel.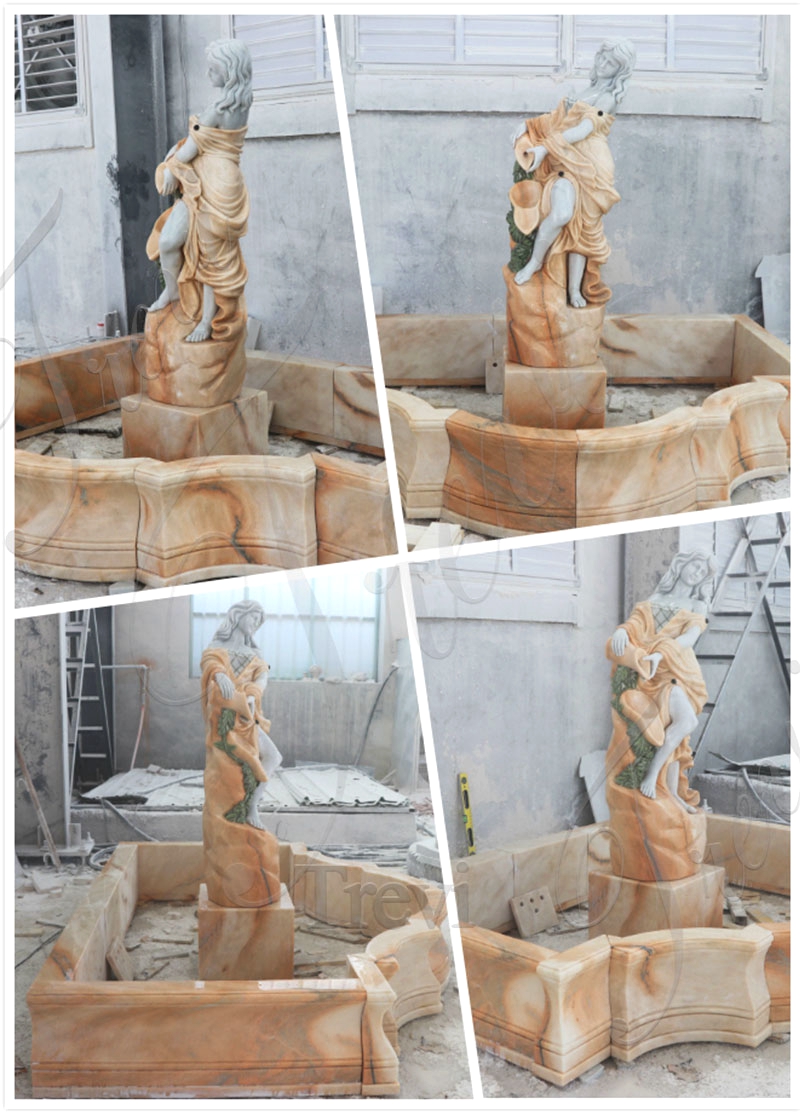 TREVI Art Gallery offers a large outdoor garden fountain, including Stone Water Fountain with Female Statue of any size. Designed and developed by experienced marble craftsmen, our expertise lies in making these fountains of different shapes and sizes to meet the specific end usage needs of the customers. Made of high-quality marble, the enriched design work makes these look beautiful.
How to Maintain Marble Sculpture?
Whether it is hard granite or soft marble materials, they are both not resistant to wind, sand and long-term ripples of soil particles. Therefore, it is necessary to thoroughly use dust collectors and electrostatic mops to perform dust removal and cleaning work. And the marble sculpture should be regularly maintained, maintained gloss, dusted and cleaned to keep the bright stone luster.
TREVI Art Gallery has focused on making different kinds off Stone Water Fountain with Female Statue more than 30 years, we have ability to provide with you the best and high quality marble fountains!