Outdoor Marble Fountains with Baby Statue Detail:
Such a large and beautiful outdoor marble fountain with baby statue, it is the best choice for any outdoor garden. Whether installed on a beautiful green lawn or in your backyard home garden, this must be a surprising piece of work unfolding in front of you. Our large outdoor fountains not only provide you with beautiful water views, but also purify the air for your garden.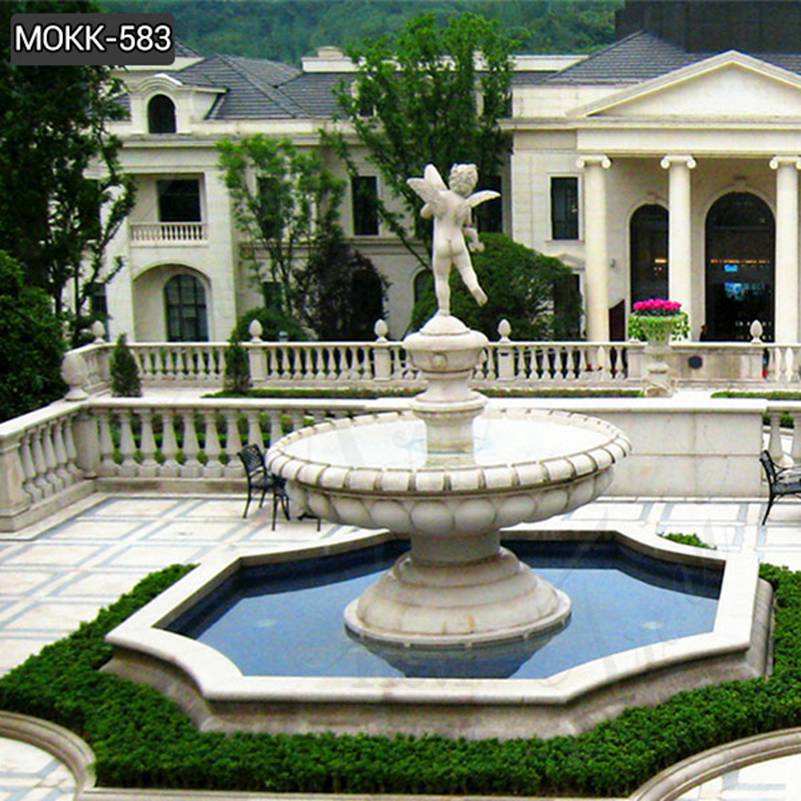 This large outdoor marble fountain consists of a large bowl, and then there is a beautiful little baby angel sculpture standing on top of the fountain. The fountain's basin is a polygonal shape, and water is sprayed from the top of the fountain. We use high quality white marble material to make this outdoor fountain, all the details are so natural and beautiful.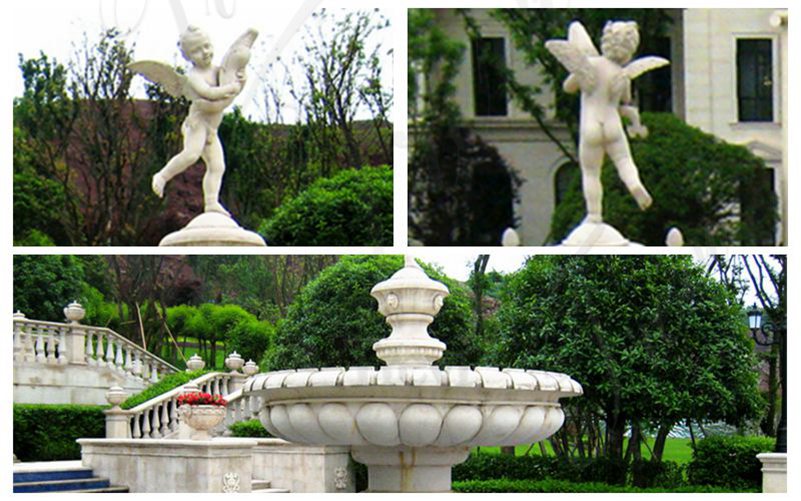 The Advantage of Our Large Outdoor Marble Fountains:
Because there are very strict requirements for the production of water fountains. During the process of re-orientation by our professional craftsmen, the connection of each column is kept vertical, otherwise the fountain would not be able to drain smoothly. Therefore, this requires our masters to have enough experience to complete the work.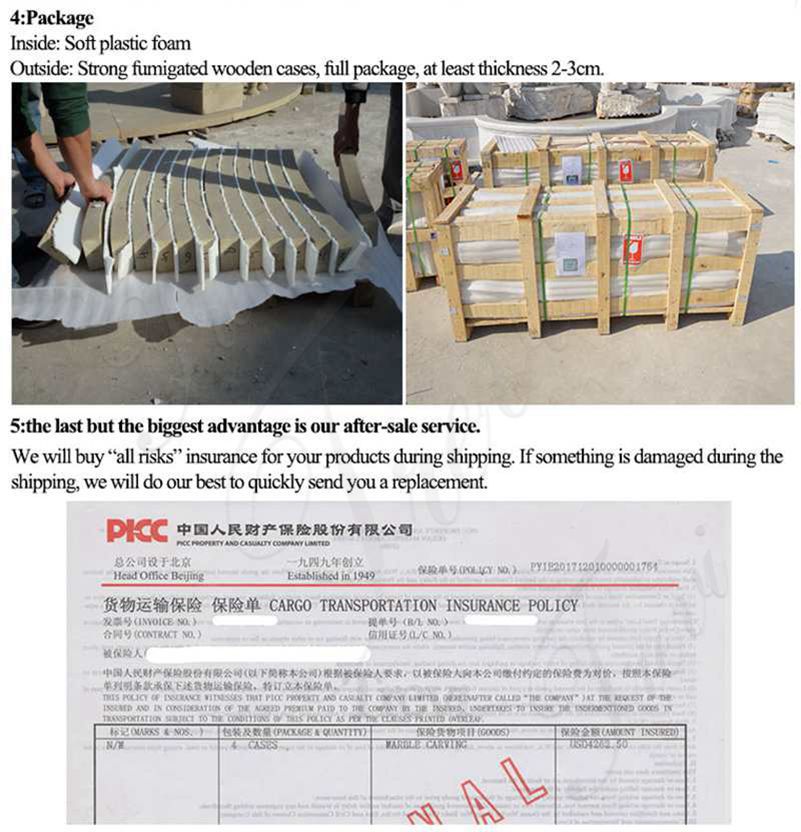 The whole process service, after the completion of this large marble fountain with baby statue, our workers would try to assemble the test water in the factory to ensure that there is no problem before delivery. The whole process of installation guidance to ensure the final effect of the fountain.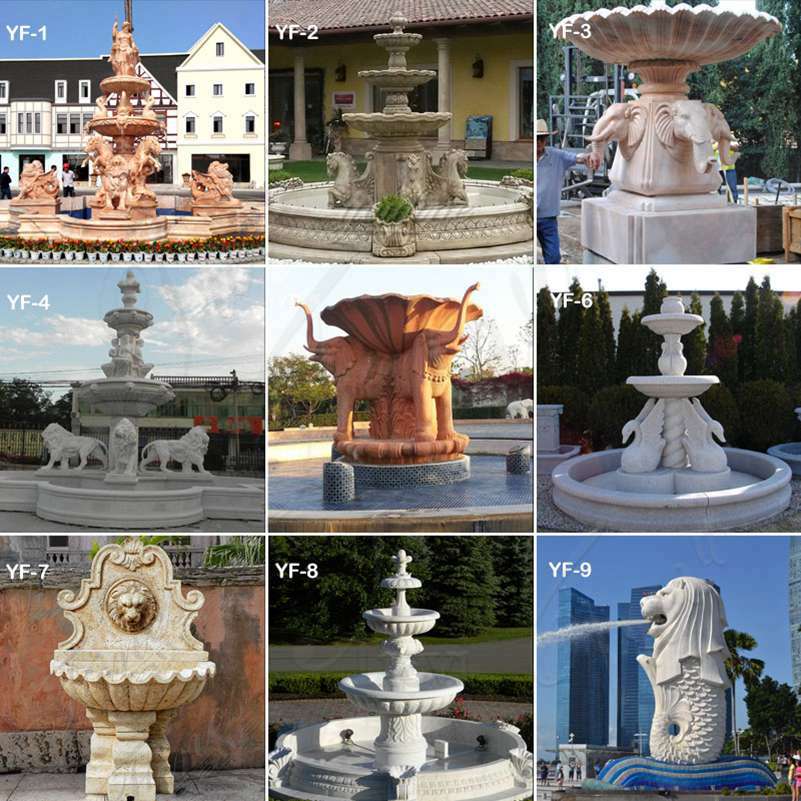 On our Trevi Art Sculpture website, you could find many beautiful marble fountain designs. If you do not find your favorite design, please feel free to contact our staff, and we would reply you in the shortest time and provide you with detailed information. With more than 35 years of marble carving experience, we would surely provide you with a large outdoor marble fountain to satisfy your garden.