Marble Fountain Details:
This is a large marble statue fountain. We saw that there are rich statues of figures and some statues of lion heads on the fountain. The bowl of the fountain is also carved in the shape of a flower. The whole fountain gives people a shocking aesthetic feeling. We use natural beige marble to carve this large marble fountain so that it not only looks beautiful but also has a long service life, which could be passed down from generation to generation.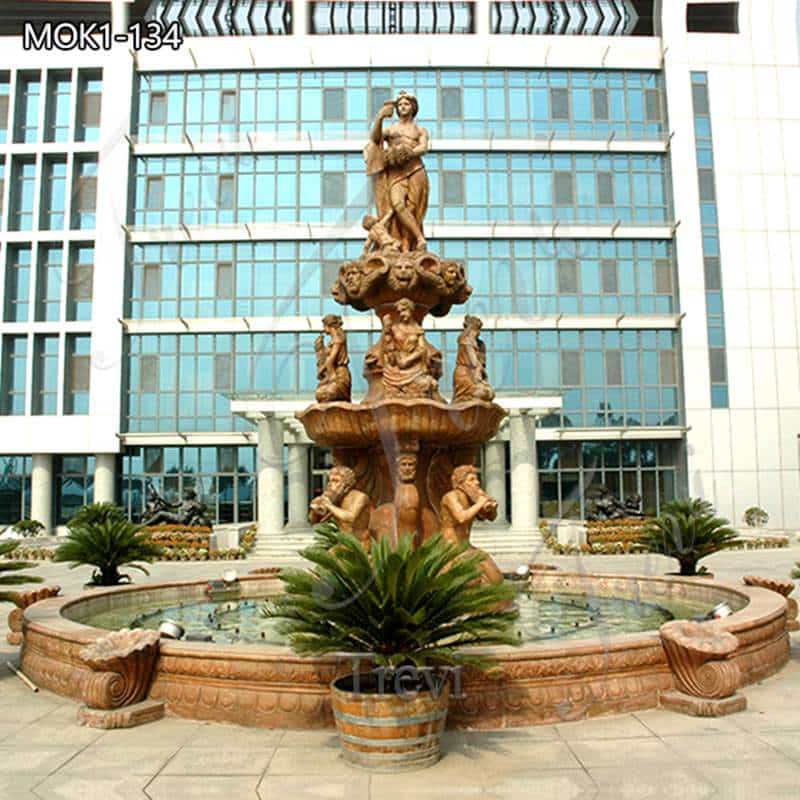 Why do People Like Fountains?
In modern garden landscape design, the fountain is the most important landscape beside the plant landscape. It is a kind of waterscape art, showing different water postures on the pool, sometimes graceful, sometimes unpredictable, and sometimes lifelike. Therefore, it could become a major attraction for people to watch. In addition to the functions of decoration and beautification, fountains also have the functions of purifying dust, cooling and increasing air humidity, so they are also loved by people.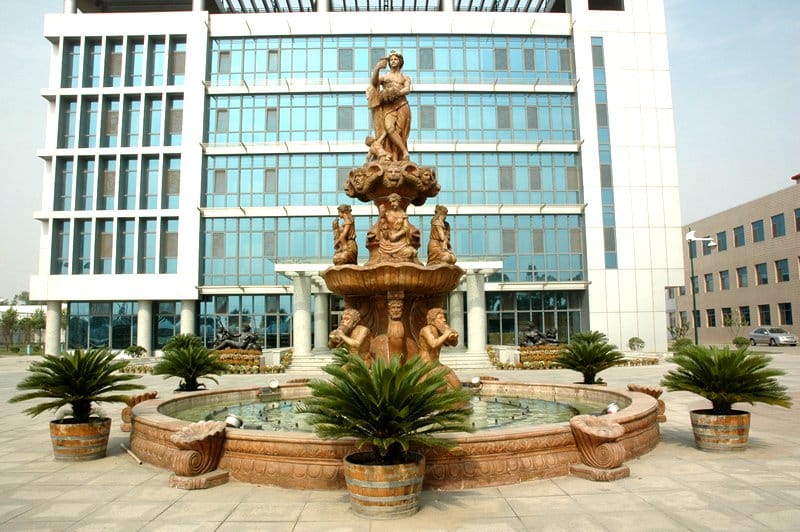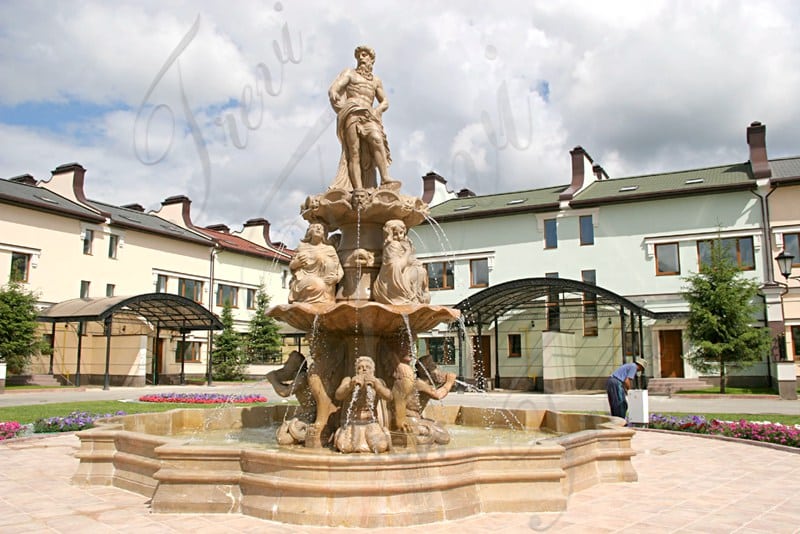 Easy to Install:
Each marble statue fountain made in the Trevi factory would be marked in detail during the trial installation. Of course, the corresponding installation video would also be sent to the customer. Customers would suddenly understand after receiving our installation and installation manual. In addition, if you encounter some installation problems during the installation process, you could always ask our staff, and they would give you detailed installation instructions.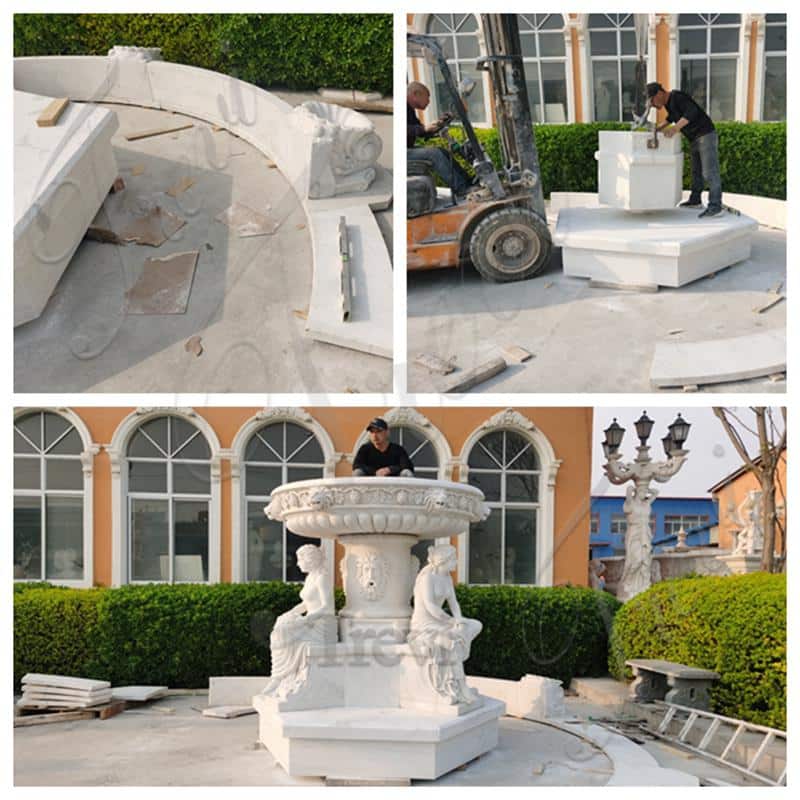 Regarding the Cleaning of the Fountain:
The cleaning frequency for large outdoor estate fountains is usually once or twice per operating season. The safest way to clean an outdoor fountain is with a brush, dish soap, and warm water. When cleaning, drain the water first, use a broom to clean up the silt and moss in the fountain pool, and then spray the pipe with a high-pressure water gun. It is best not to use chemicals, which would have a negative impact on the water pipes. Cleaning the pump is not a difficult job, but it is absolutely necessary. Because algae and mineral deposits could clog the pump.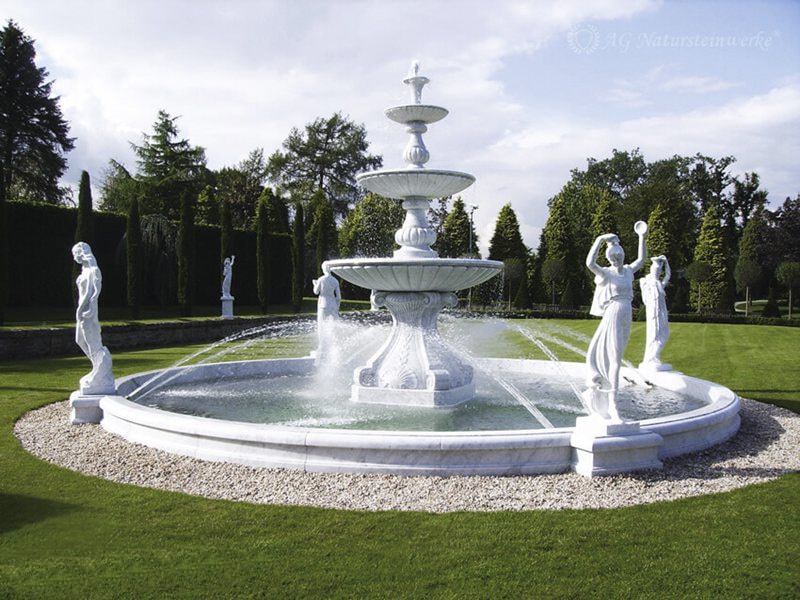 Trevi is also able to provide you with various customized services. If you are interested in the marble fountains for sale in the Trevi factory, please feel free to contact us.