Large water feature fountain details:
The most striking feature of this marble water fountain is the angel sculpture at the top. We use two materials to make this sculpture. The top angel and the middle figure are bronze sculpture, the rest of the classic design of marble is still used. The whole is very atmospheric. Our large marble fountain statue is beautiful and classic, suitable for any outdoor garden, estate, villa, hotel. As well as outdoor central plaza, shopping mall and other places. This magnificent fountain is made up of two tiers.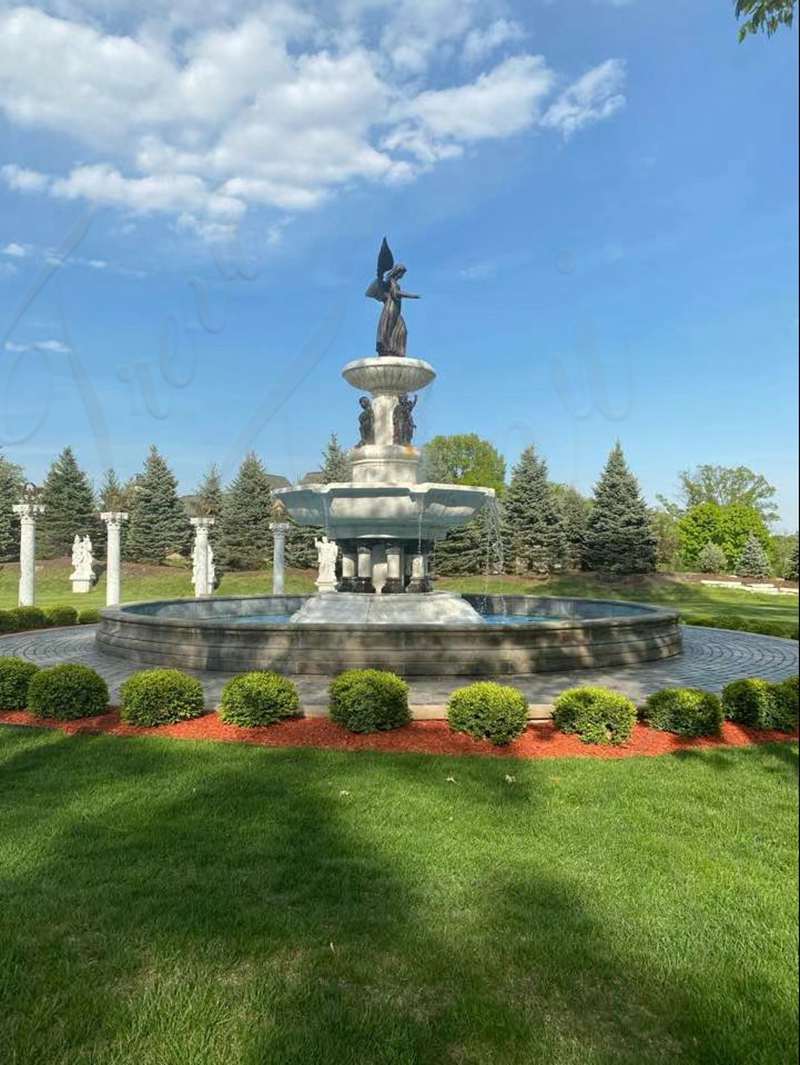 Professional supplier:
This beautiful marble fountain meets all your design needs for a fountain. Our professional artists all have years of experience in casting sculptures. And they all have an ongoing passion for the sculpture business. As a result, they all create sculptures from the heart. Of course, the fountain is cast with fine art method, which makes every detail of the statue very delicate and vivid.

Installation instructions:
After this fountain is completed, YouFine will first install and test the water. Only after ensuring that the fountain can be installed smoothly and without any problems will delivery be scheduled. YouFine will then send you an installation video and installation instructions. Of course, our professionals will also show you the tools needed to install the fountain, which you can prepare in advance. This way, you can easily install your fountain.

More designs:
Not only do we have these designs on our website, but our designers are constantly providing new styles. If you are looking for a very attractive fountain for your hotel, garden, resort, square. Choose YouFine for sure. We already have thousands of styles for you to choose from, and if you don't find the one you want, you can also talk to our designers and together we will eventually create a fountain that will satisfy you.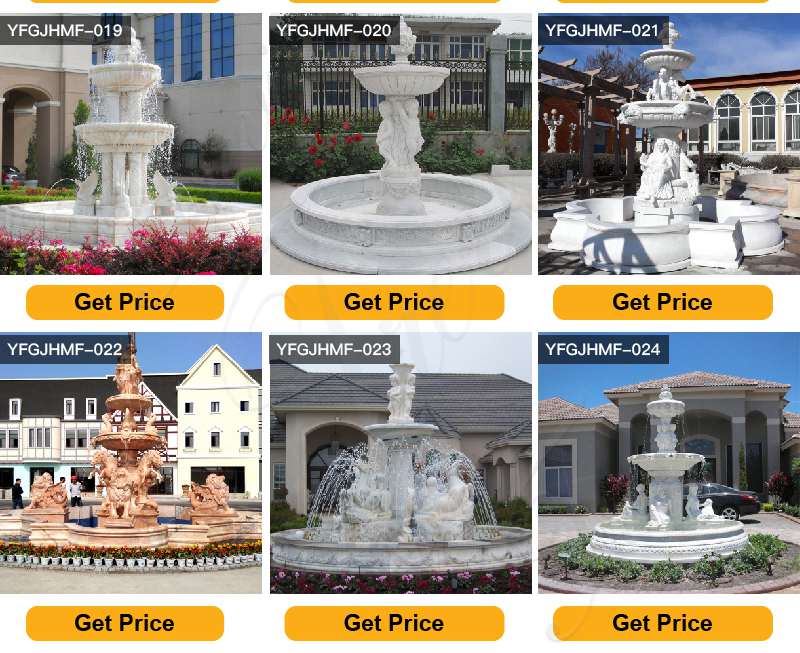 Please feel free to contact You Fine, we will definitely provide you with the best quality products.