Item No. MOKK-523 is a Elegant Young Lady Marble Fountain for sale from Youfine. The material of the fountain is taken from the fine natural marble, which combines the natural colors of the stone, complemented by the exquisite craftsmanship of our masters, to create an elegant picture of the beautiful girl walking in the water.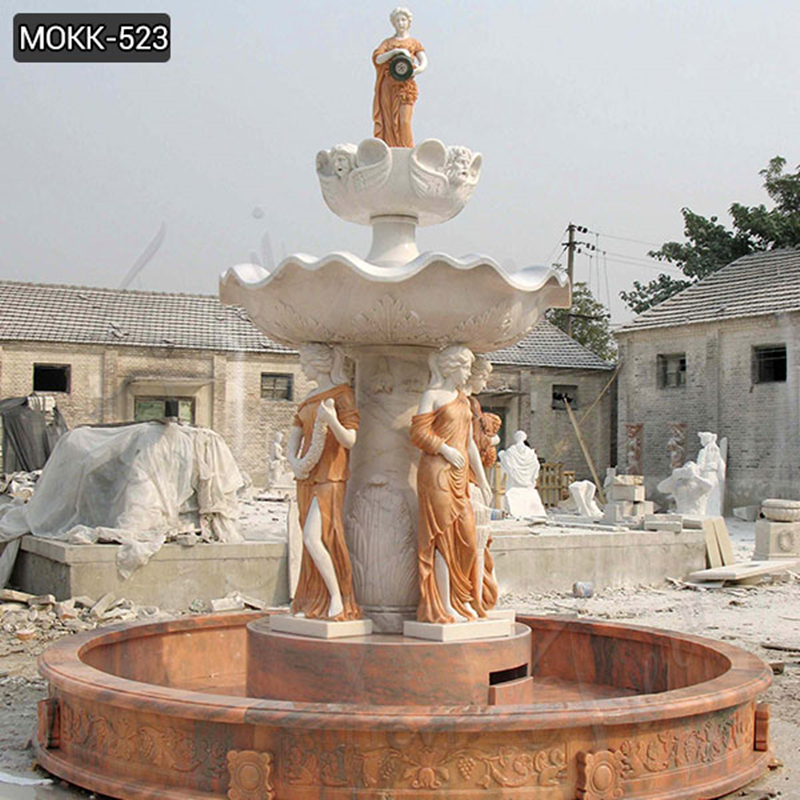 The Elegant Young Lady Marble Fountain for sale has two floors, and the small to large water storage basin makes the water flow a perfect arc. The addition of five elegant young lady has changed the traditional marble design. The original young lady sculpture can be changed into any customized design.
The use of Promotional Fountain is very extensive and can be used in gardens to enhance the landscape. At the same time, it can also be use ad fountain decorations for weddings. No matter what size, we are able to satisfy our customers.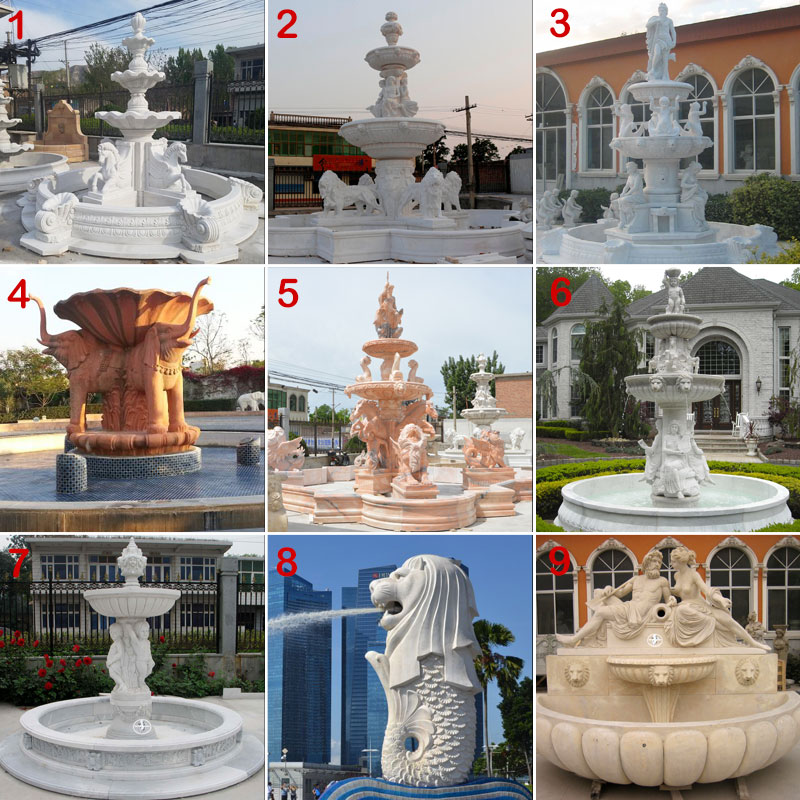 The most difficult thing about a Promotional Fountain is the installation. If it is not properly installed, it will be treated as if the water flow is not beautiful or leaks. Our factory has 30 years of experience in design, manufacturing and production. Can provide customers with complete installation documents and after-sales service. Ensure that every fountain works well at the destination.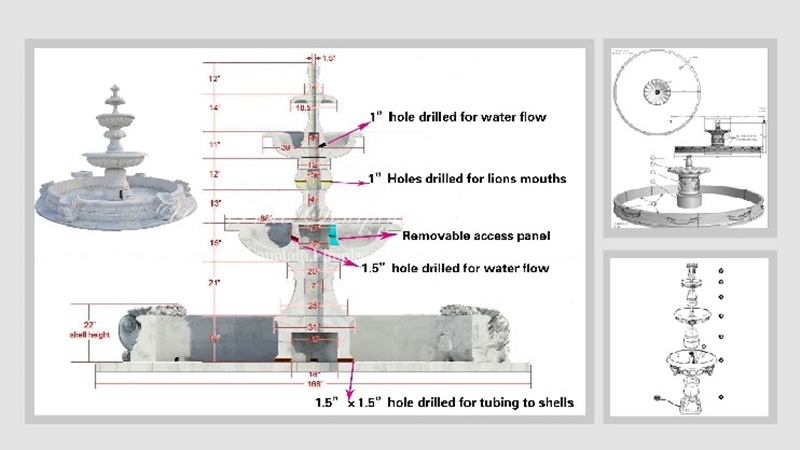 The advantage of our Elegant Young Lady Marble Fountain:
1.Before each set of Outdoor Marble Water Fountain is shipped, we will test the water to ensure that the fountains are eye-catching and the water will not flow out.
2.We would give the hose after testing the water to the customer free of charge.
3.We would make a complete and detailed installation diagram to the customer to ensure the smooth installation of the customer.
4.We would buy Full Insurance for all customers to ensure the fountain reach safety to customer's hands.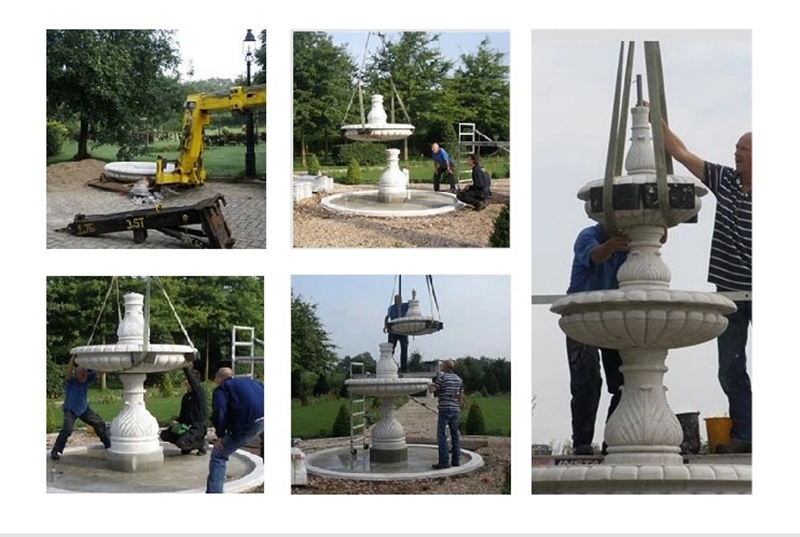 Trevi Art Sculpture has different kinds of marble fountain that you would be interested in, such as animal marble fountain, Figure Marble Fountain. Please contact us quickly to learn more information!