This Outdoor huge luxury famous trevi marble water fountain in Rome created a romantic atmosphere full of luxury and elegance. Thanks to its natural beauty, this Trevi water fountain is made of pure white marble for sale.
Marble Water Fountain Detail:
Also, they mixed with several classical elements of goddess sculpture, the Poseidon marble statue, two Pegasus, and so on. The details of the marble large water fountain in Rome are beautifully carved and vivid. The hair,  muscles, clothes, and expression of Poseidon are very accurate.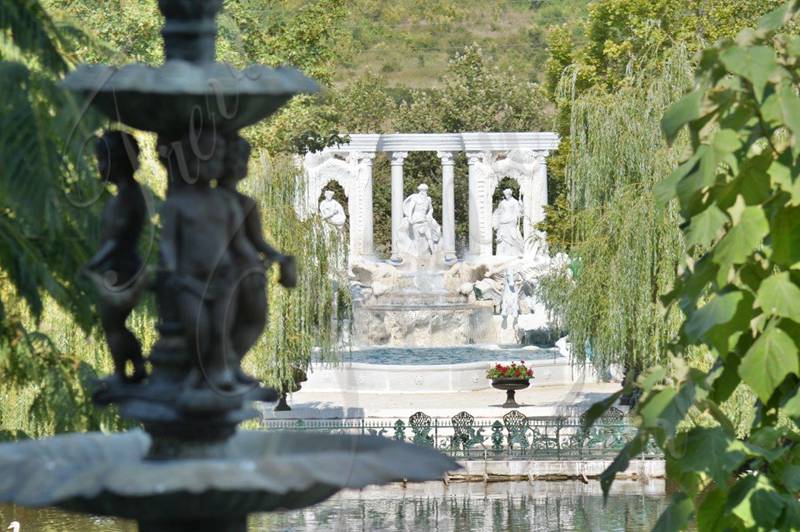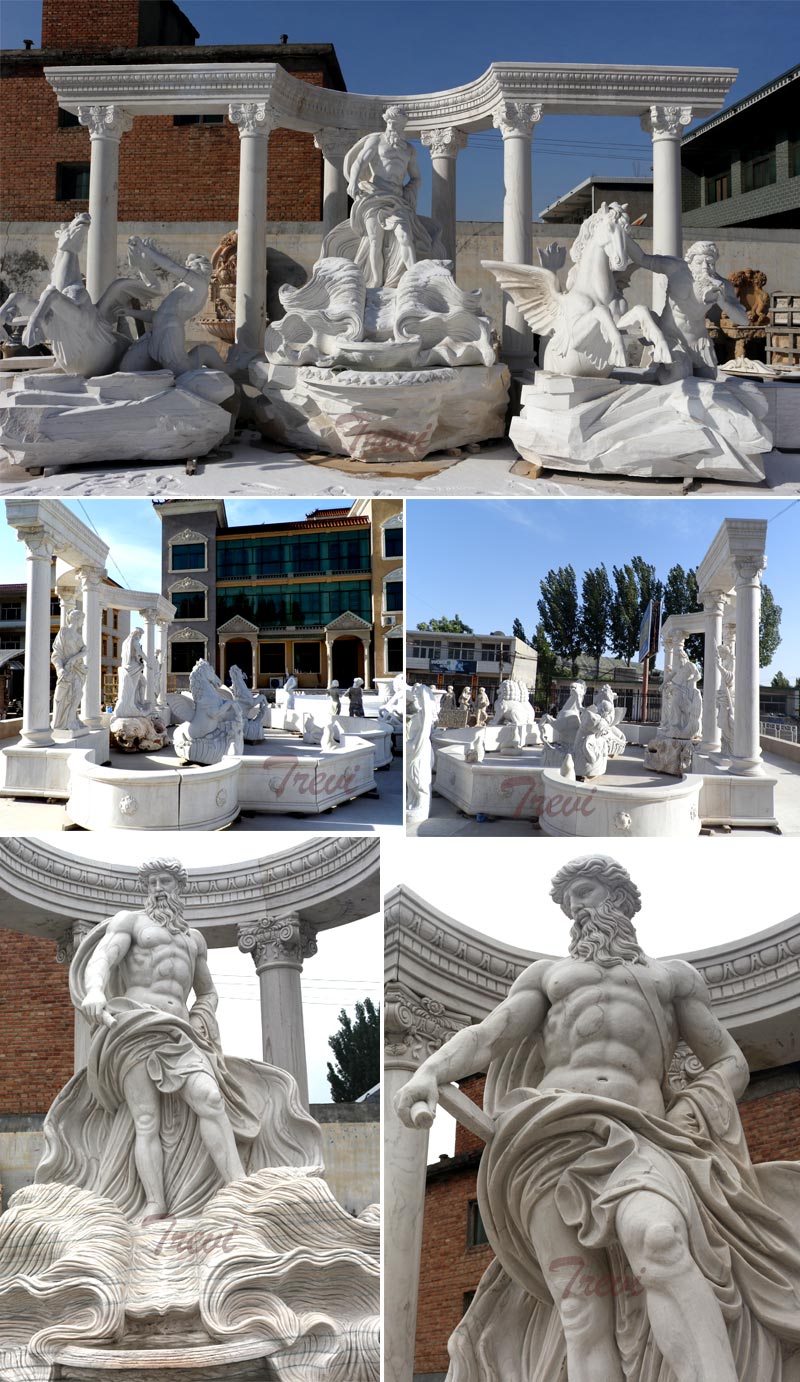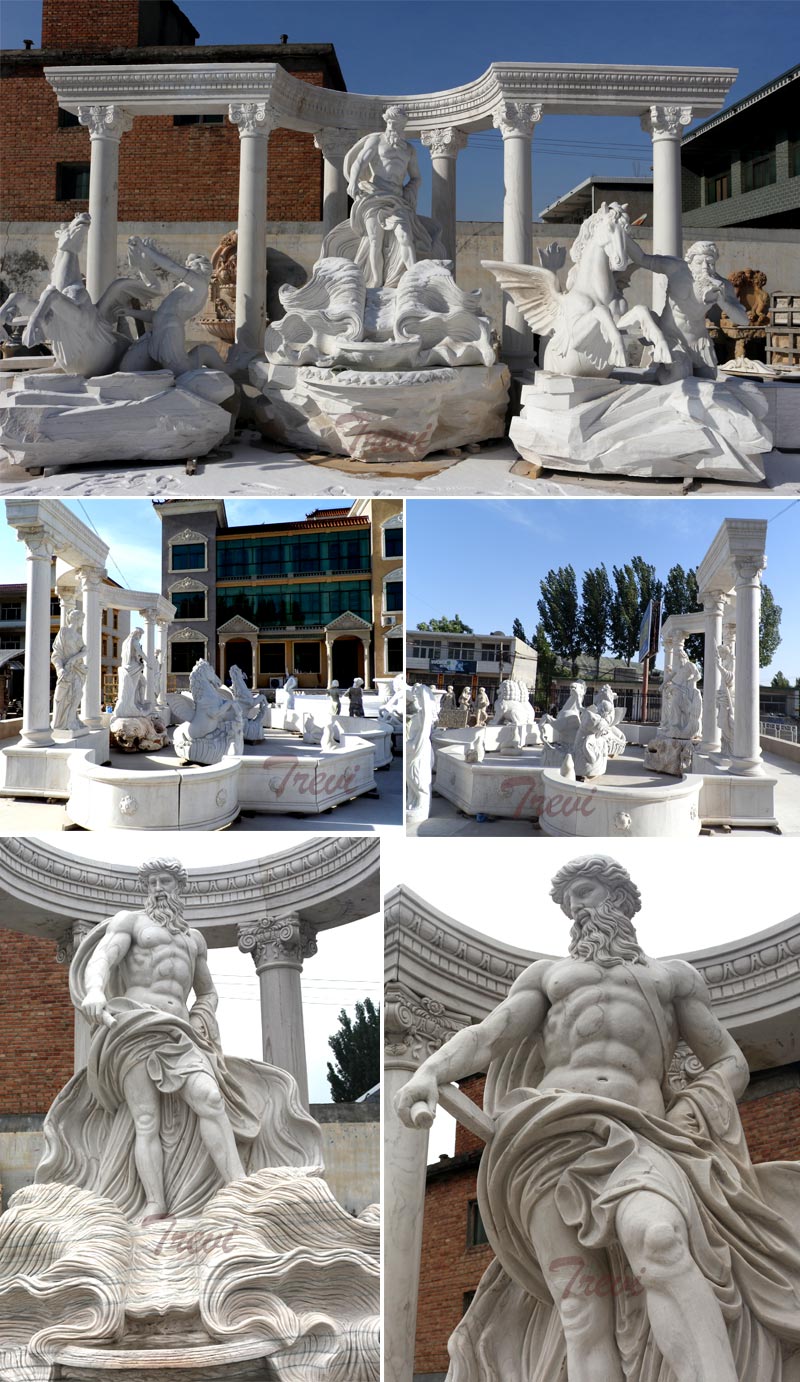 Choose High-quality Marble:
Our artists have been working on marble fountains for 38 years. They also sculpt this famous Trevi fountain for many clients. Of course, our selection is all-natural marble of the highest quality. These marbles are of very high quality. They could stand for hundreds of years and maintain their beautiful appearance. In addition, the higher the quality of the marble, the more it could show the beauty of the details of the sculpture. In addition, the marble surface we choose is purer, which could better show the beauty of the fountain.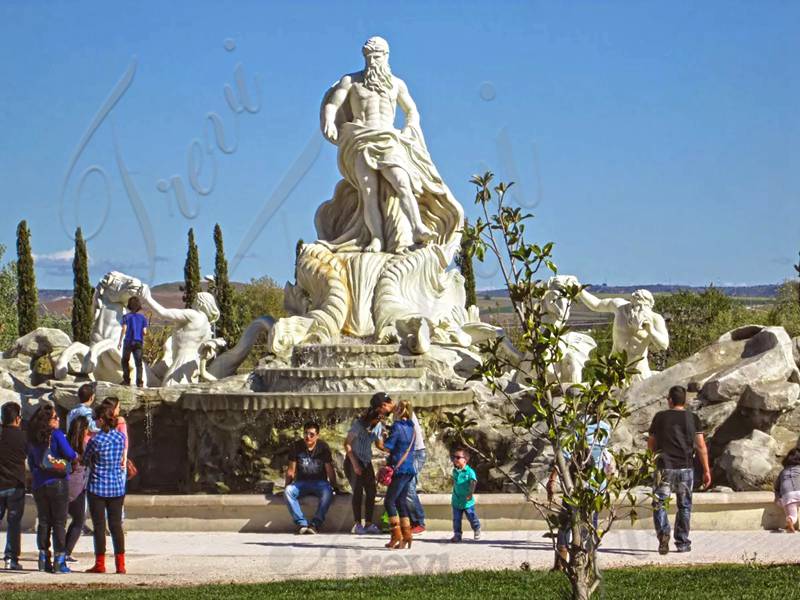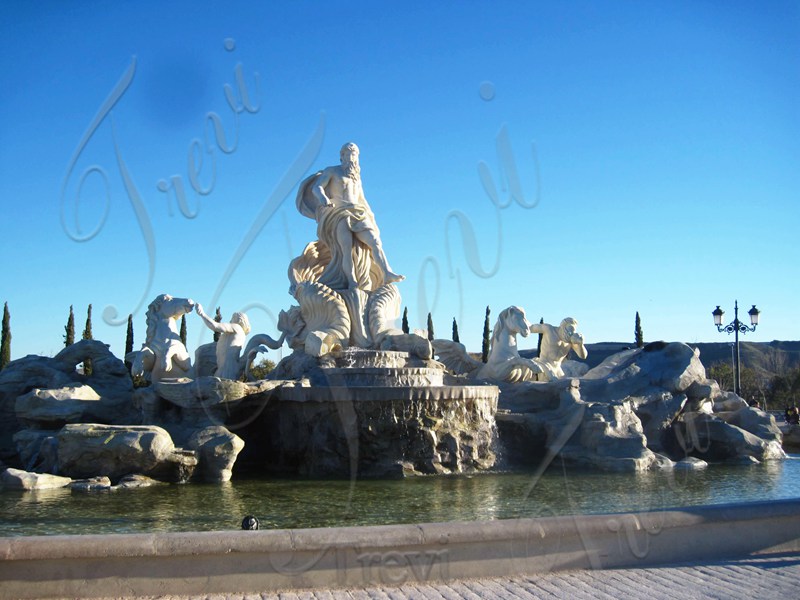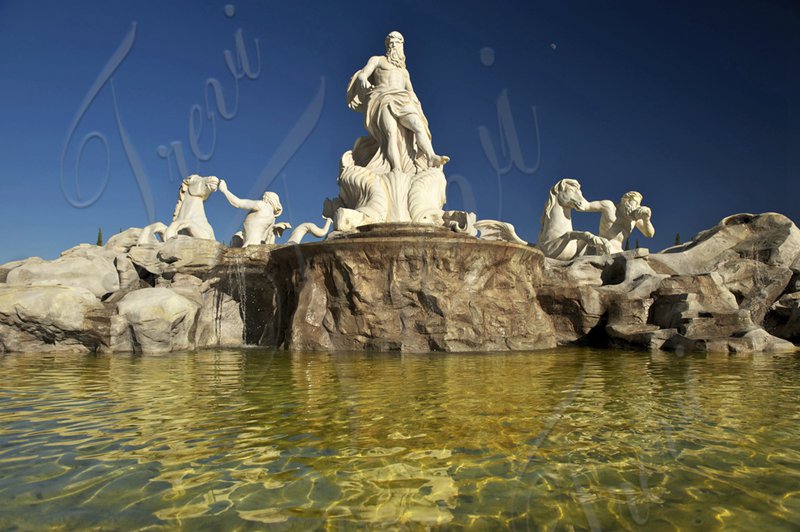 Trevi Factory Artist Experience:
The artists of the Trevi factory have inherited the art of marble carving from their elders. And, our factory is located in Quyang, the famous hometown of sculpture. Carving marble sculptures in Quyang has a history of thousands of years. Passed down from generation to generation, our marble carving skills have become more and more skilled and superb.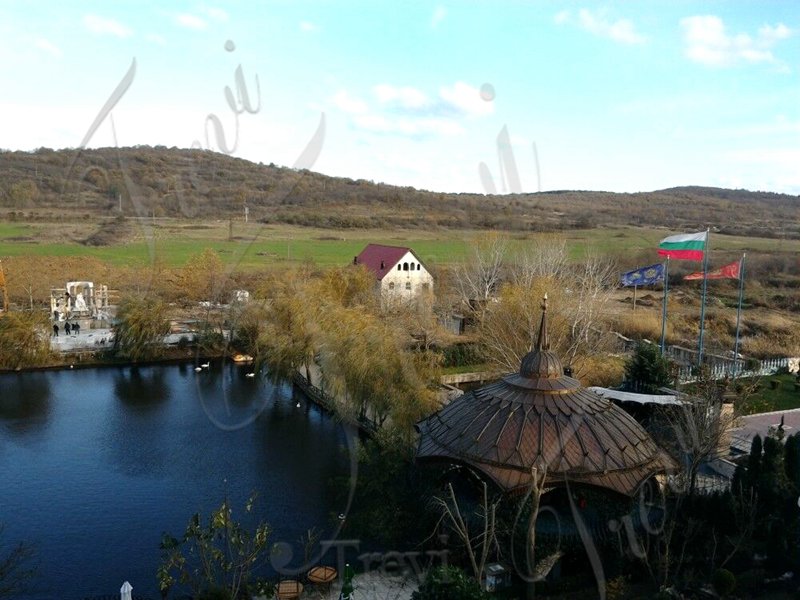 Therefore, our artists could carve every detail of the sculpture with great beauty and delicacy. Of course, for this large-scale sculpture, the artist could completely reproduce it for you. And, we also provide customized services. You want a marble Trevi water fountain in any style and size and we've got you covered.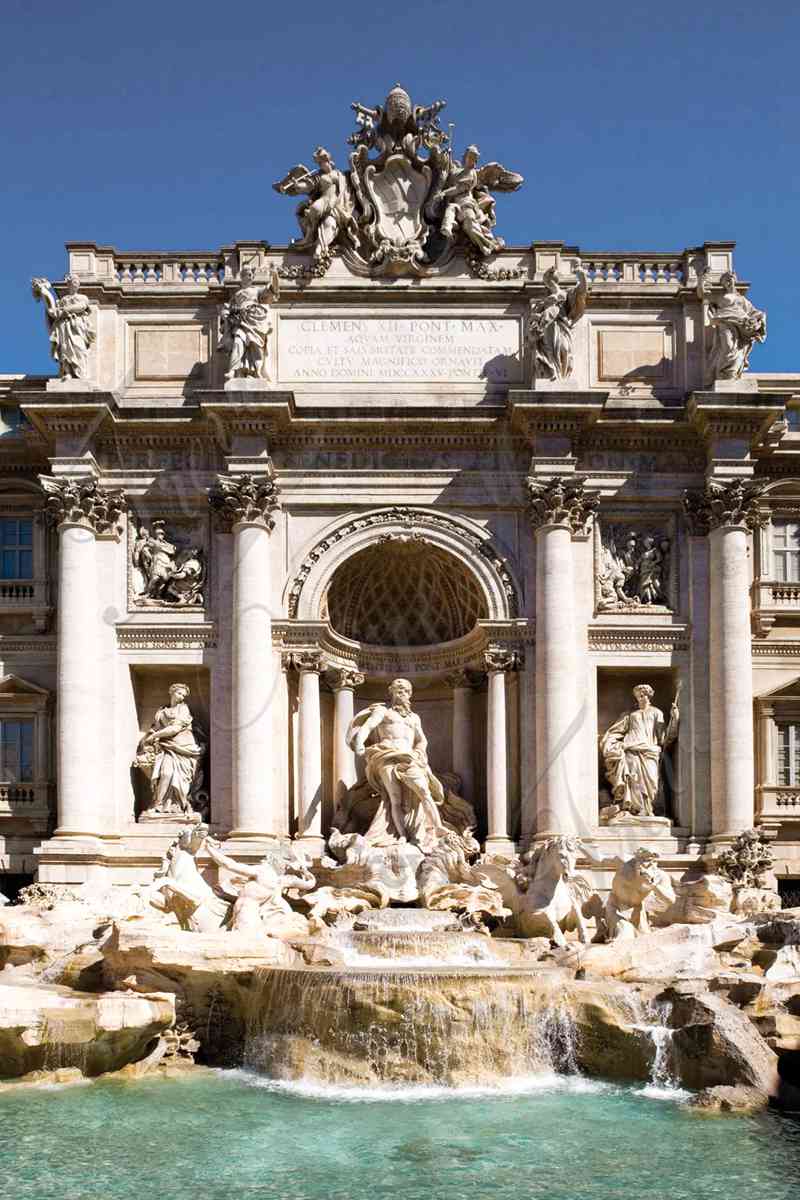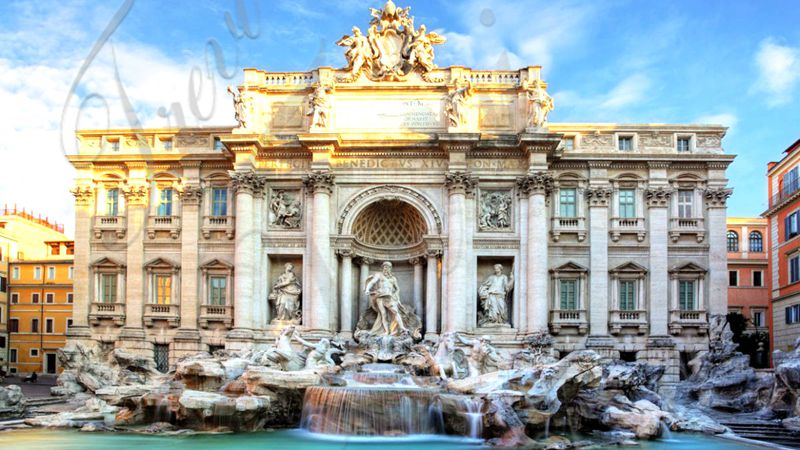 Please feel free to contact us if you want this marble fountain. Our sales would provide you with the most comprehensive guide for importing sculptures and shopping shipping in China.