Details of the Marble Fountain:
This beautiful and charming modern marble fountain is carved from a stunning natural marble material. What a beautiful and charming angel modern marble fountain design. Trevi believes that anyone who sees this fountain would be captivated by this beautiful image. This beautiful fountain design is carved from an attractive natural white marble material. This is one of the hundreds of the highest quality natural stone fountain designs in our gallery. So it must be a good choice to put in your outdoor garden, you could enjoy it every day.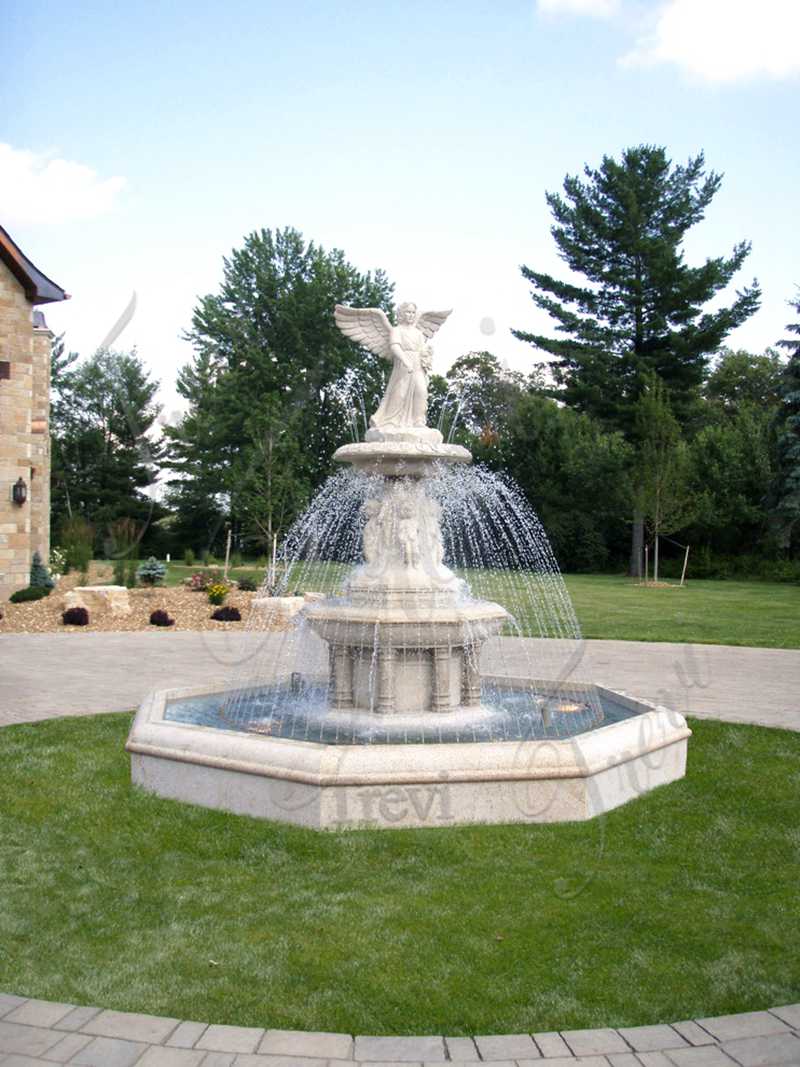 This beautiful angel marble fountain consists of irregular marble pools and beautiful child sculptures. Charming angels stand at one top, and water flows from above the child's head into a fountain pool. During this process, you could hear the elegant sound of water. What wonderful music, it could soothe your mind and relax your body.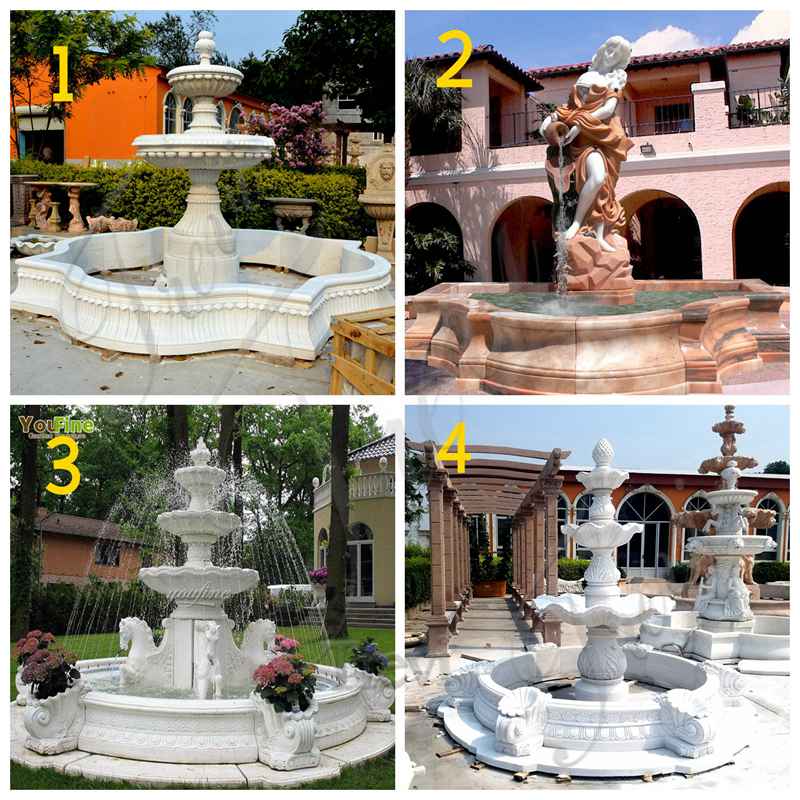 Carving Process of Marble Fountain:
Our classic angel white marble fountain is not only made of purely natural marble material, but all the carving details are also hand-carved by our professional marble carvers. Our engraving artists must be the best in our engraving industry. They have learned carving techniques since they were young, have made marble fountains all year round, and have rich experience in sculpture production.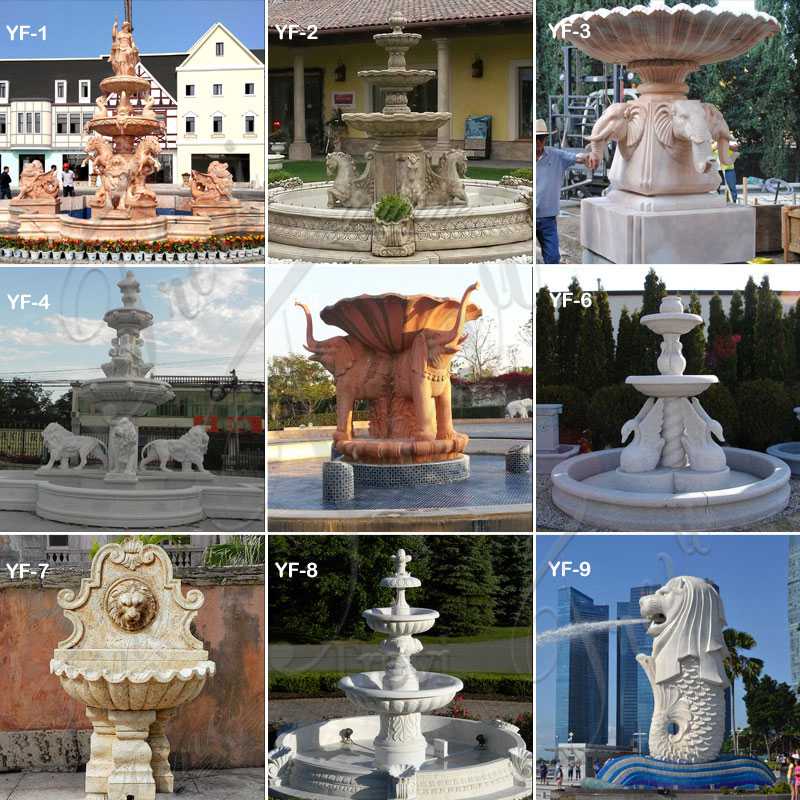 Advantages of Marble Fountains:
Marble is known to be one of the most durable natural stones with a very long lifespan. You would find that many marble buildings from ancient European history still stand today. In addition, there are many colors of marble, you could find the color that suits your liking and make only the marble fountain design you want. This natural stone is always impressive and is sure to look great in your outdoor garden.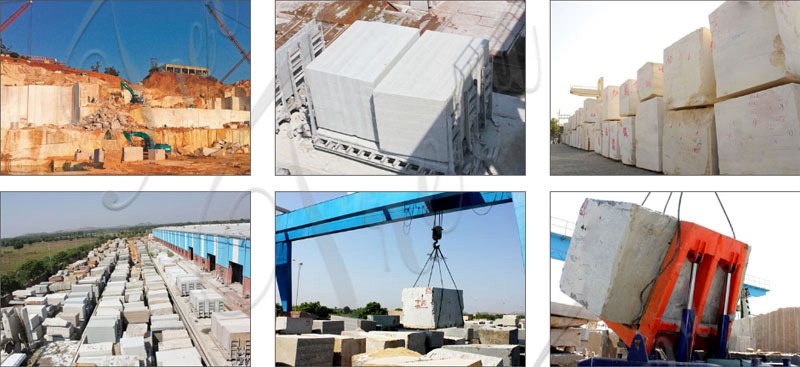 Would you also like to have a stunning angel white marble fountain water feature in your own home? Then please feel free to contact us for the latest price and detailed product information about our fountain.