Details of Outdoor Fountains:
We could see this tall outdoor fountain is very spectacular. Especially the lion's expression is very heroic. Their hair is also very elegantly sculpted. Of course, there are also beautiful female sculptures standing above the fountain. He holds a delicate flower pot in his hand. And, we could see that there is a hollow in the mouth of the lion's head. Then, a beautiful stream of water would flow out of the void. This large white marble fountain would make your garden even more beautiful.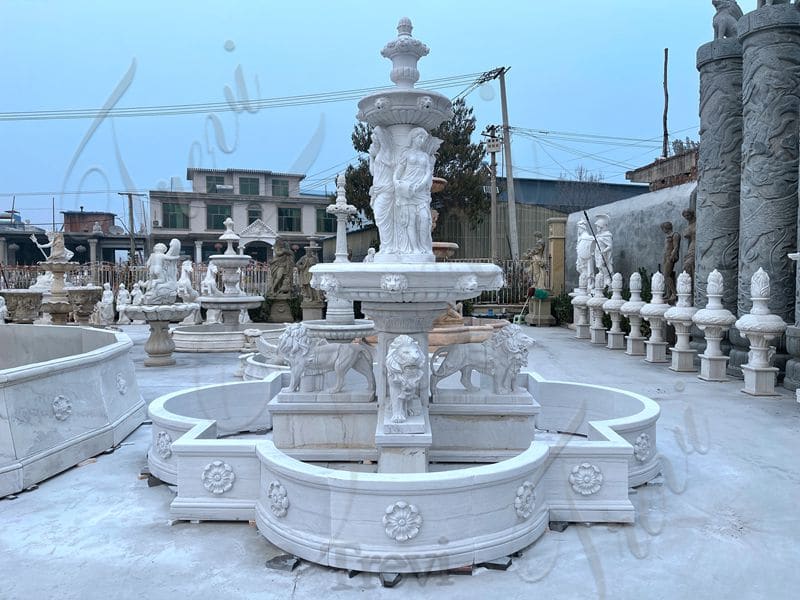 Exquisite Carving Craftsmanship:
Our beautiful white marble lion fountain consists of three tiers of bowls with a classic lion head design around each bowl. There are four beautiful lion sculptures in this pool. So this is a classic animal fountain design. All carving details are hand-carved by our professional marble masters. Our engravers must be the best in our engraving industry because they make marble fountains all year round, so they have rich experience in engraving.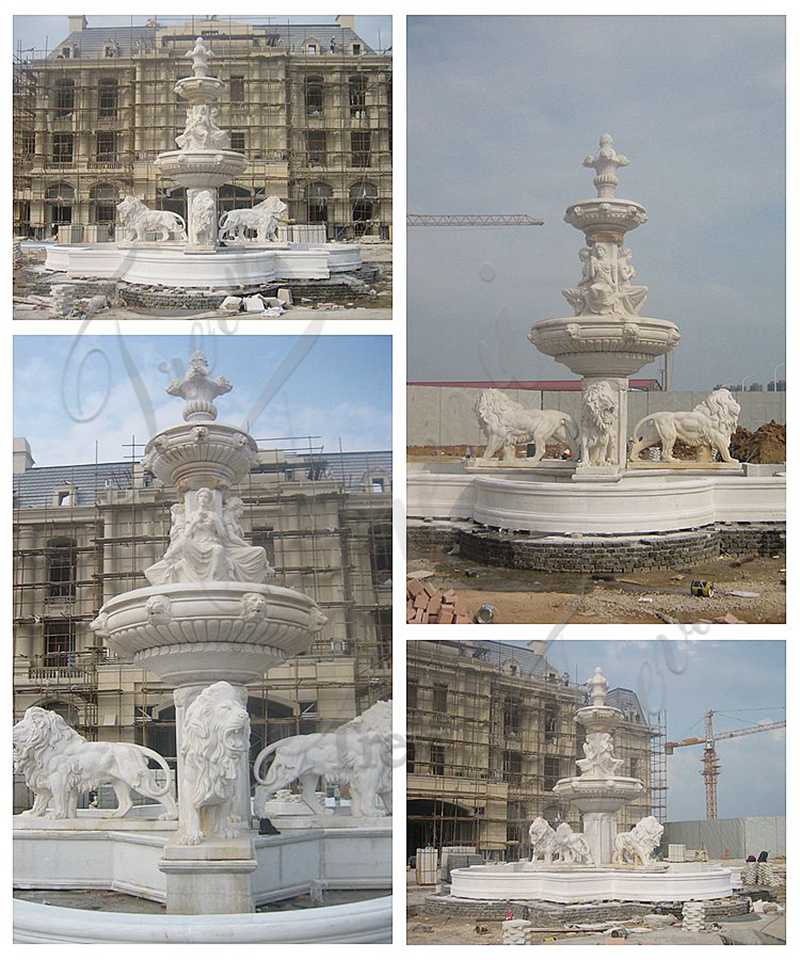 Experienced Artists:
Each of our white marble fountains is hand-carved. First, my engineer would make a detailed drawing of the fountain for you to confirm, then we would start production. Then we choose the right raw block according to your requirements and budget. We cut marble according to size. And, our professional masters would hand carve all the detailed statues. Finally, our artists would highly polish the surface. Once it's made, we'll try to test the installation at my factory and shoot a video for reference.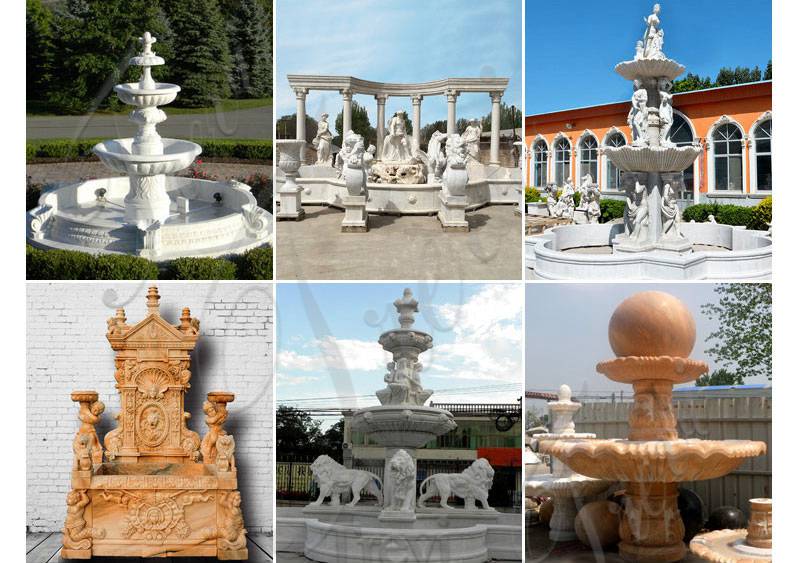 Here we have a huge selection of marble fountain designs. At the same time, we could replicate the design you like or create a custom look for you based on your preferences. You could browse our fountain designs anytime and chat with our professional staff anytime.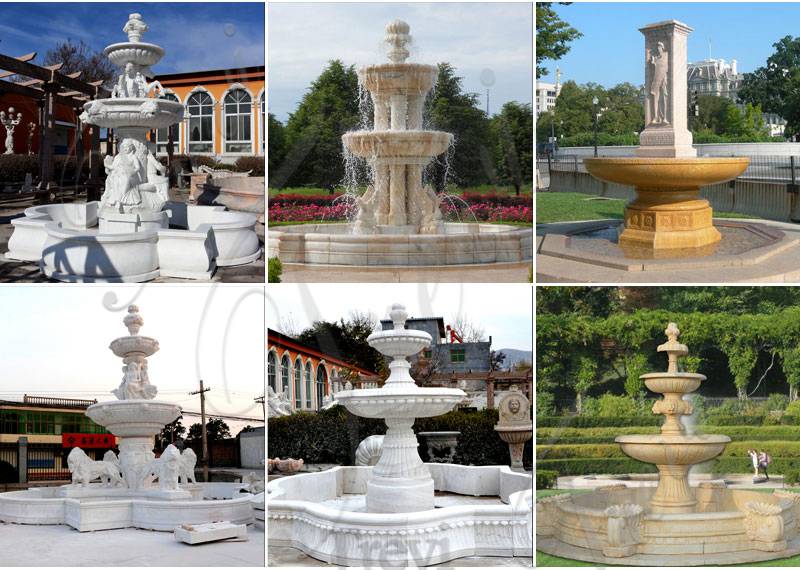 The Decorative Location of the Fountain:
Our beautiful fountain could be a beautiful outdoor decoration in your home garden. This would make your garden unique. Of course, our fountains could also be the best choice for any outdoor space such as parks, estates, hotels, plazas, etc. A high-quality fountain could of course be used outdoors for hundreds of years without any quality issues.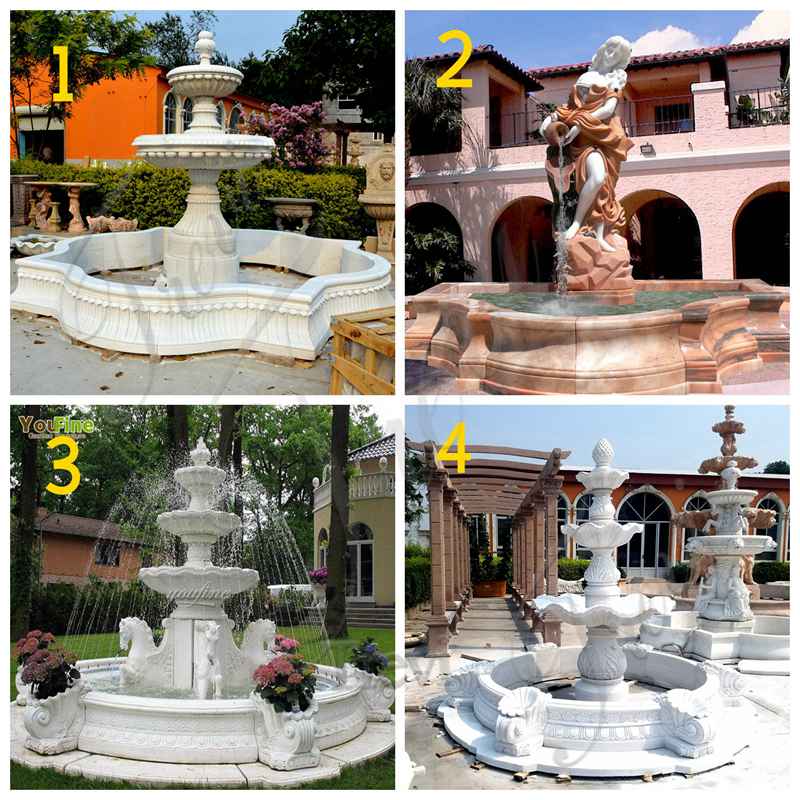 Then we could help you create the perfect marble fountain. Crafted by our professional marble masters. And, our fountains are unique and have the exceptional quality you are looking for! So please feel free to contact us. We would give you the most detailed information about this white marble lion fountain.