Introduction to the Apollo Marble Fountain:
The classic Apollo marble fountain is made from a high-quality white marble material. The design of this fountain is magnificent. In this large fountain, you can see huge tame horses and Greek mythological figures. Sitting on a chariot is Apollo, the god of the sun in Greek mythology. So he will be flying in the sky together with the four chariots. Combining perfect carvings and water cascades, this large fountain is sure to be the ultimate display of fine and luxurious outdoor fountain decoration.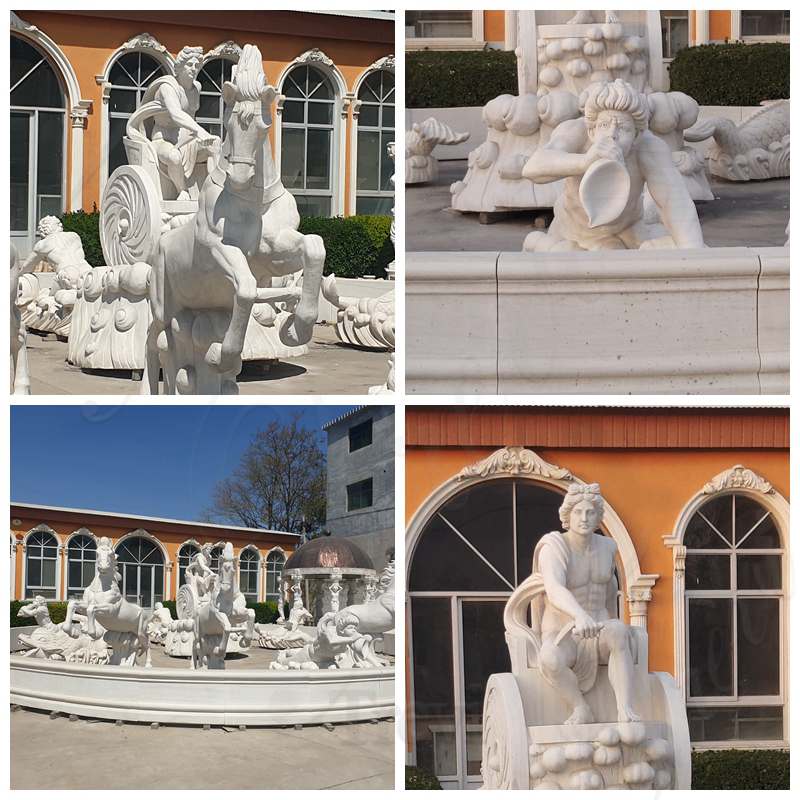 History of the Apollo Fountain:
The famous and classic Fountain of Apollo was designed by Charles Le Brun, court painter to Louis IV. It was built by the Roman sculptor Tubi and is located in the grounds of Versailles, France. This marvelous fountain is actually an impressive group of statues that greet visitors in an artificial pond in front of the Grand Canal, directly opposite the Château. Announcing the arrival of a new day.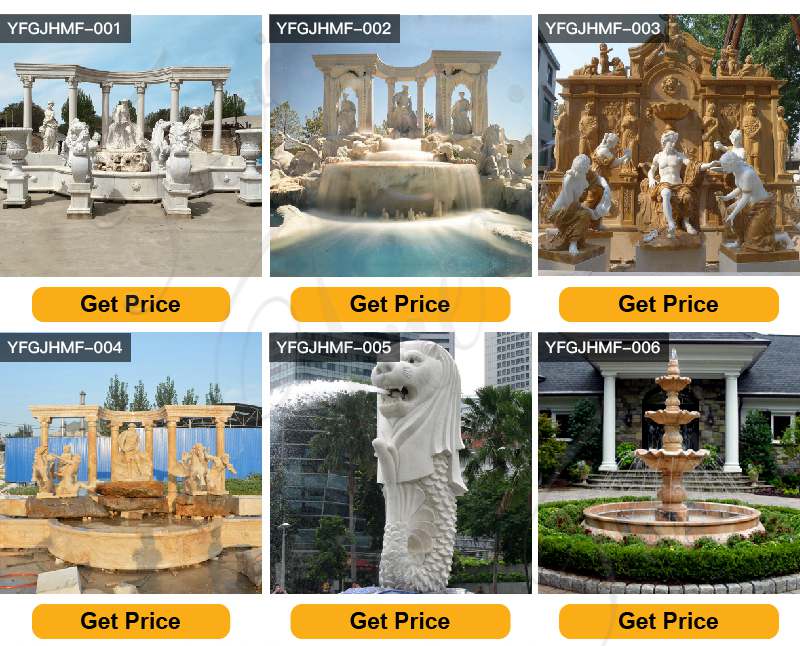 Carved by professional artists:
As a professional marble carving factory, Trevi has professional carving artists to create this outdoor marble Apollo fountain. Our carving artists have decades of experience in making fountains, and every detail on the fountain has been carefully carved. Whether it is the design of the fountain pool, the figure statue, the animal statue, etc., all are hand-carved by our artists.

Advantages of Trevi Factory Marble Fountain:
1: The marble material we use is a natural and high-quality material, which is perfect for outdoor marble fountains. We can customize different types of fountains for you. Whether it's a simple single tier or multi-tier, or even a carving of a figure or animal, we can customize it for you.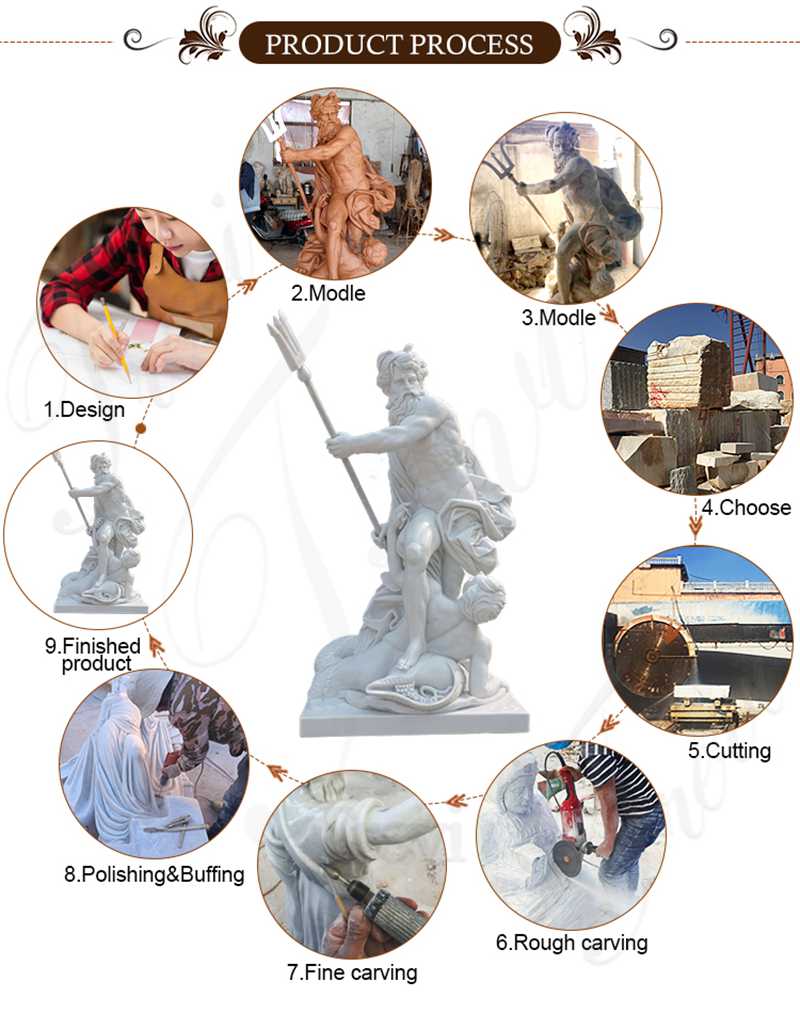 2: We offer you a very competitive price. The installation of these marble fountains is very simple. You can also request a professional installation team to do the installation. If you want to do it yourself, we can provide step-by-step instructions for marble fountain installation. If you need it, we can provide a stable pump for your marble fountain to control the water flow you want.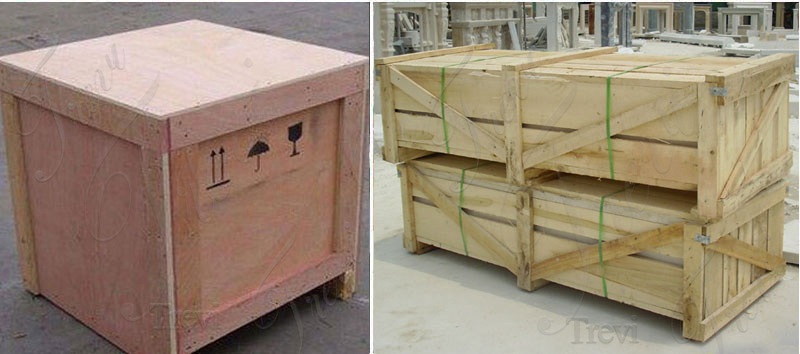 3: The hoses used by our workers will be sent to you free of charge after acceptance. We provide full insurance for our customers. The packaging is made of 3cm wood for hard packaging and also wrapped with soft cotton to prevent the product from breaking. You can buy with confidence.