Wall Fountain Details:
This wall fountain is made with beige travertine. We use natural high-quality travertine. The biggest feature of this material is that there would be some small holes in it, giving people a natural retro feeling. Therefore, the wall fountain made of it is a perfect retro-style decoration. There are child sculptures carved on the wall fountain, and each sculpture is lifelike and shocking.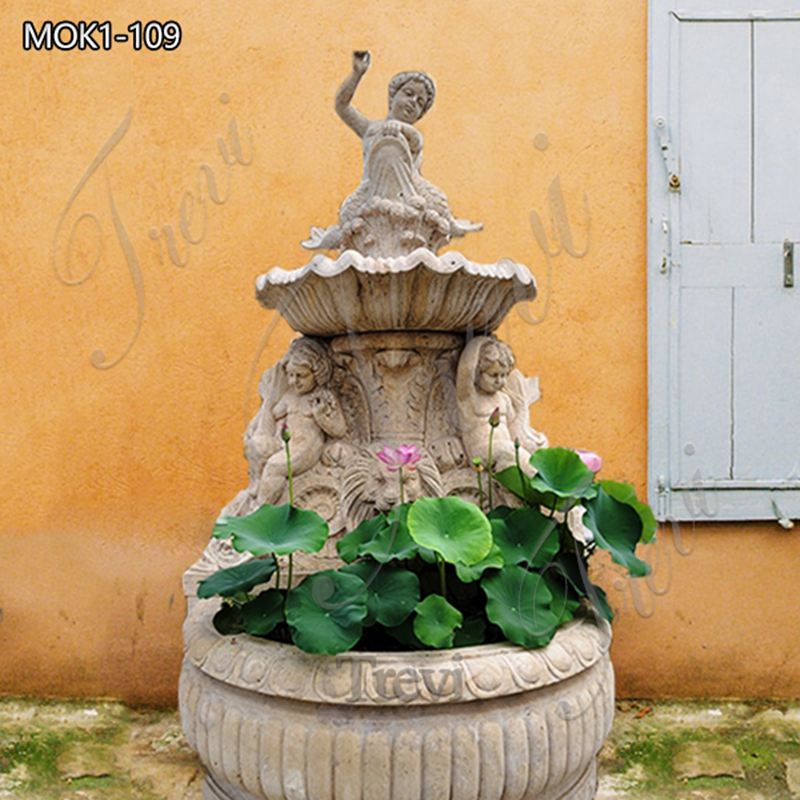 More Designs for You:
As a professional fountain production factory, Trevi has produced many types of wall fountains. Whether it is a wall fountain in a simple style, a wall fountain carved with animals such as lions, or a wall fountain with sculptures of angels, you could find it in the Trevi factory. Moreover, we also accept various customized services. Any design style you want, our excellent designers could help you meet it. Of course, the size, material, and color of the wall fountain could be customized according to your preferences.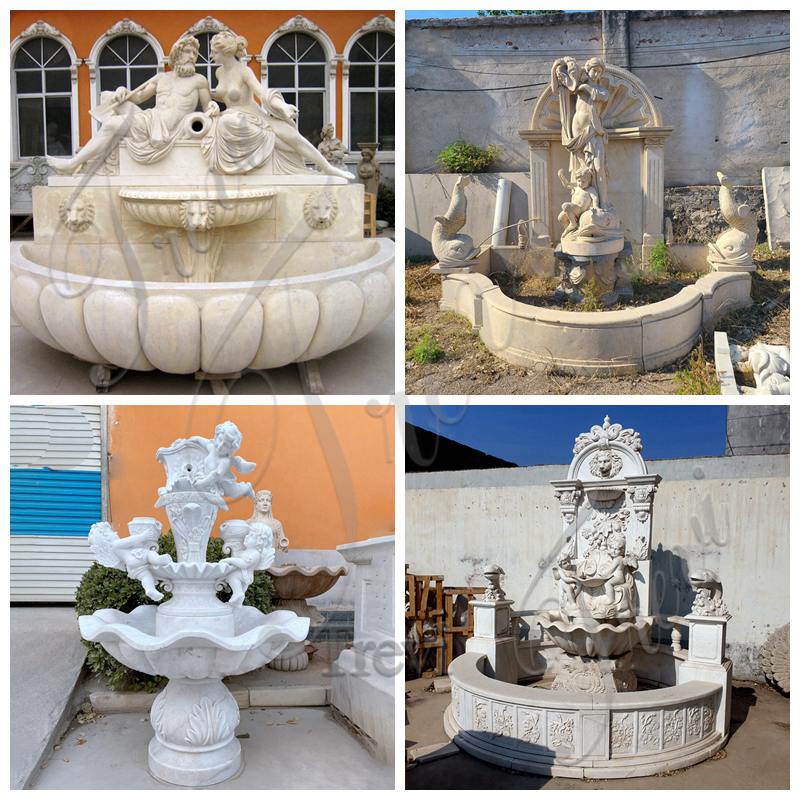 Easy Installation:
Some customers may worry about the installation of the antique wall fountain. Trevi could assure you that installation would be easy. Because we would test the water after the production of each wall fountain to ensure that the water spray effect is good. Detailed installation videos and pictures would be taken throughout the process. These would be sent to you promptly. We believe that you would suddenly understand after reading it. And even if you encounter problems during installation, you could always consult our sales staff.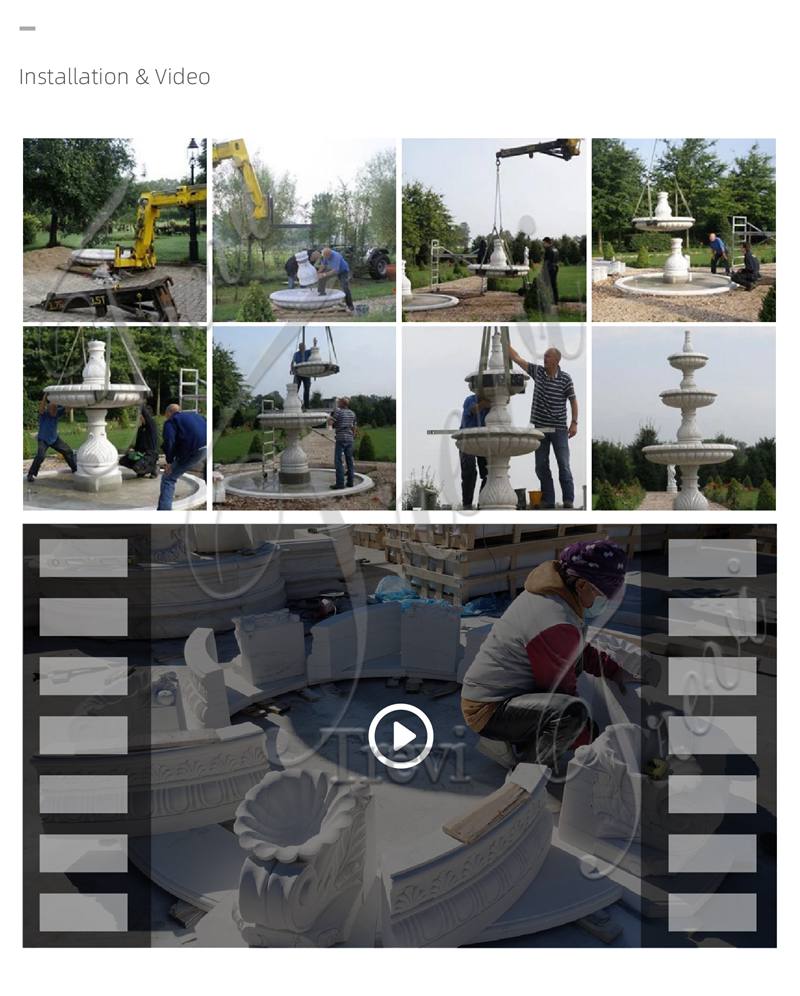 Strong Packaging:
Trevi factory would pack this travertine fountain in a strong pack. We take the whole wall fountain apart, label and pack each part. Each section is wrapped with several layers of thick soft cotton. The outer packaging of the fountain is a special wooden crate. Wooden crates provide good external protection. So, you don't have to worry about the packaging of the sculpture.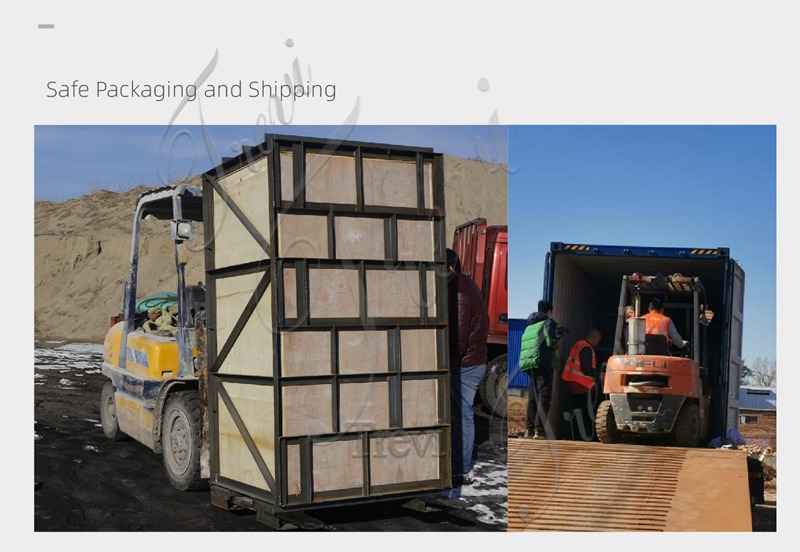 Trevi makes every sculpture with great care. If you are interested in our wall fountains for sale, please feel free to contact us.