Woman Fountain Details:
The marble material used in Trevi's exquisite marble woman fountain. We use all-natural high-quality marble raw materials. So these high-quality marbles are very helpful in carving garden fountains. At the center of this white marble, the fountain is a female sculpture. Also, there are two flower pots in each of her hands.

Therefore, the water column of our fountain is gushing out of the flower pot. You could clearly see that the fountain is beautifully carved as a whole. Without a doubt, this marble fountain is a masterpiece you should not miss.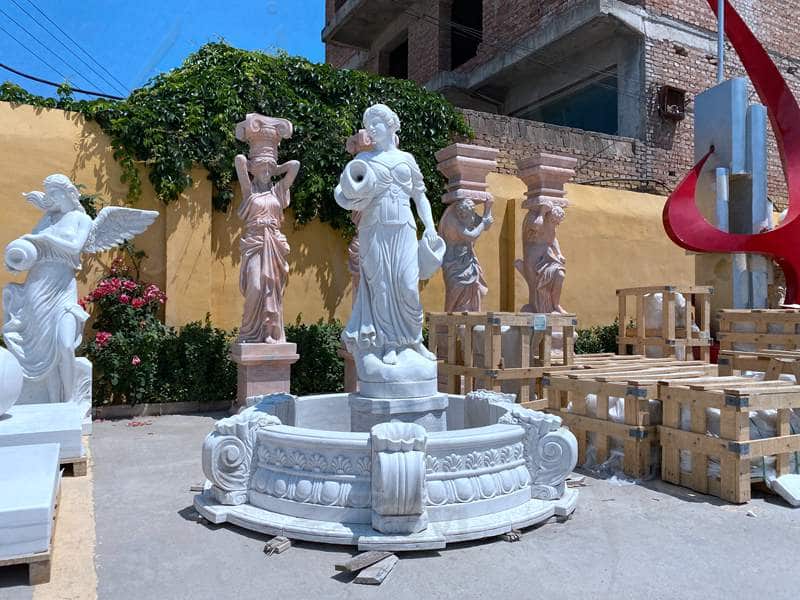 Provide Customized Services:
Trevi could customize different types of fountains for you. Whether it's a simple single- or multi-level fountain, or even a sculpted figure or animal fountain, we could customize it for you. At the same time, we would provide you with professional answers and services when choosing a water pump. Whether it's to boost momentum or flow, we could solve it through communication.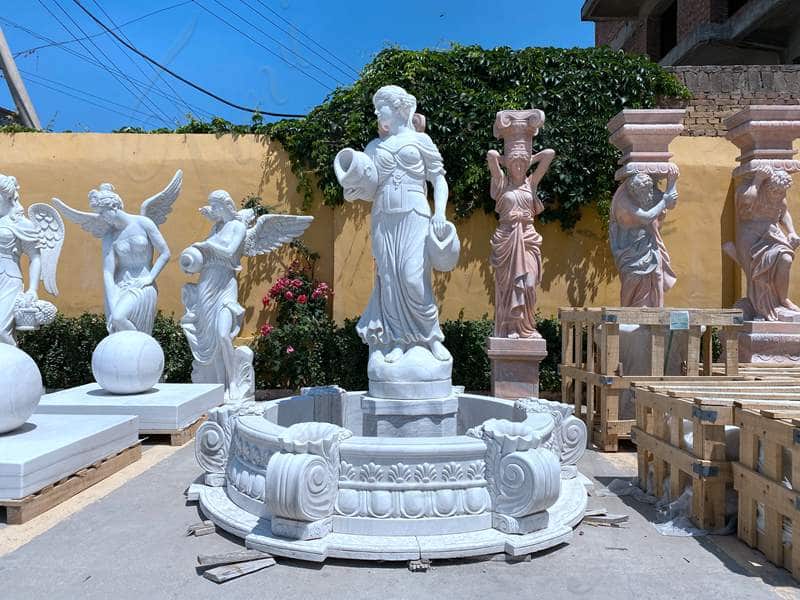 If you're looking for a way to bring a soothing vibe to your home or business, Trevi's large and exquisite large marble fountain for women is a perfect choice. We have always thought that the sound of water is calm. Then Trevi's custom-made marble fountains flow like a babbling brook or gentle ocean waves. So if you use our decorative natural marble fountain then this fountain would create a happy and harmonious atmosphere in your home or workplace.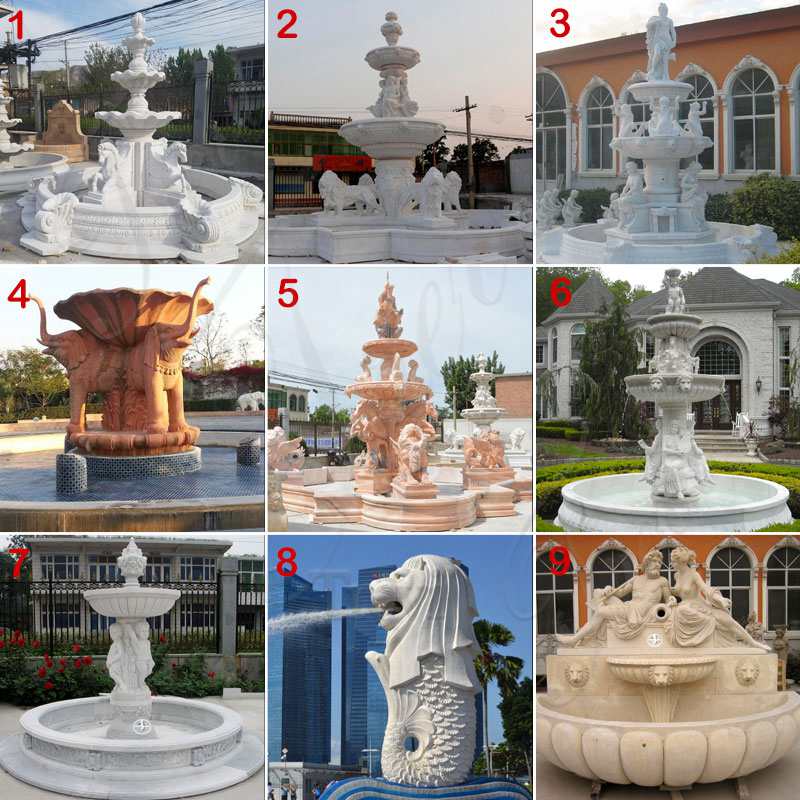 Pros of Trevi Marble Fountain:
This is a beautiful marble woman fountain. And, it is made of natural marble. First, we use the highest quality marbles, which are carefully selected and cut by our workers. We were able to distinguish that it was composed of two parts, in which the fountain consisted of a large sink and a statue of a woman pouring water. This outdoor fountain was hand-carved by our experienced marble sculptors. The overall shape is breathtaking. It is also a testament to the artistic pursuit of our team.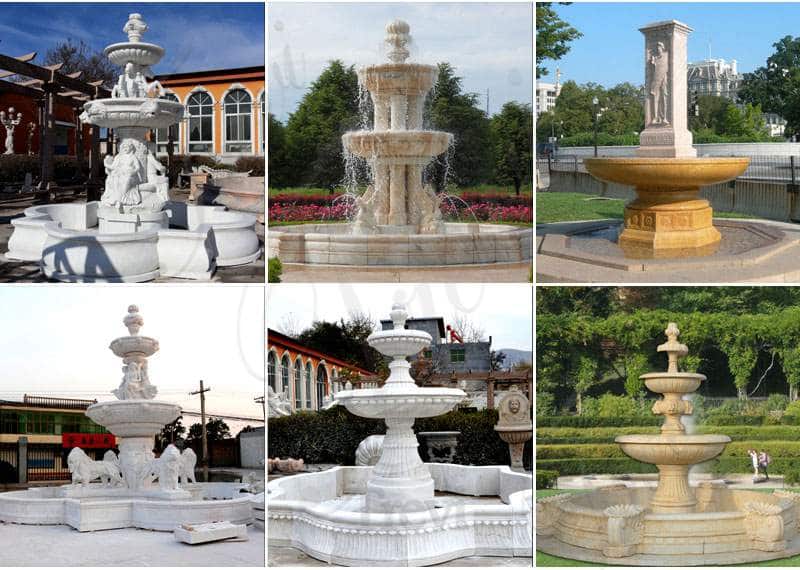 Comprehensive Coverage is Provided:
We provide comprehensive insurance to our clients. And, our packaging is very safe and stable. First of all our fountain is fixed by three-centimeter planks. Secondly, inside the package, we also wrap it with soft cotton to prevent the product from breaking. You could buy these beautiful water marble fountains with confidence.

Installation is Very Simple:
Of course, you could do it yourself, and we could provide step-by-step instructions on how to install a marble fountain. First of all, we have a dedicated installation guidance team to provide you with patient guidance and clear installation drawings. Secondly, you could also hire a professional installation team to complete the installation. Of course, we could also provide your marble ball fountain with a steady pump to control the flow of water you want.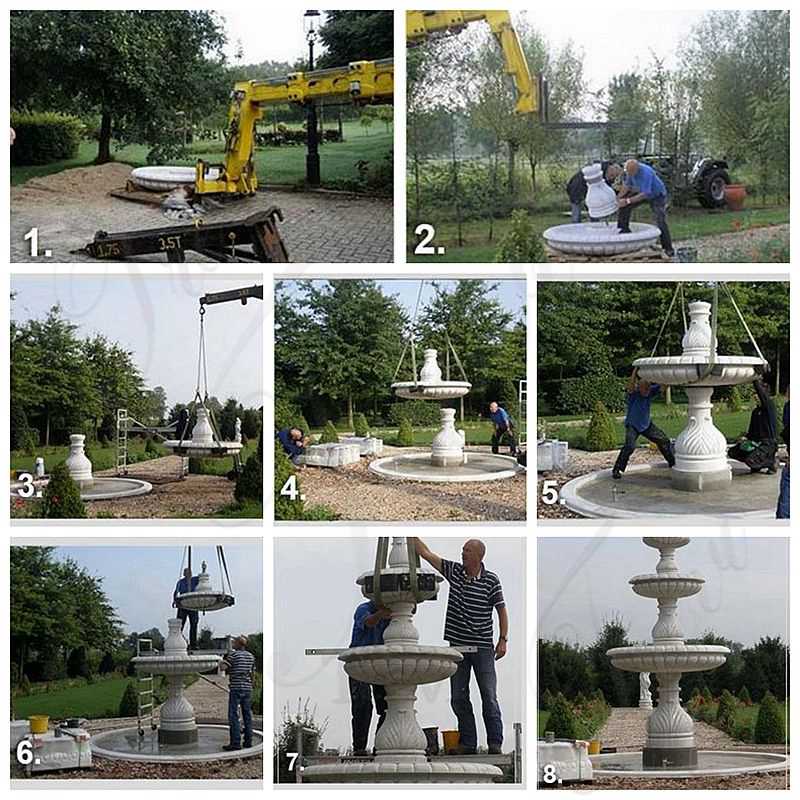 All in all, Trevi's exquisite marble woman fountain is a must-see. If you like this sculpture, please contact us immediately. Trevi would provide you with the latest catalog of fountain styles.