This Two Tiered Garden Simple Marble Fountain is perfect for any hardscape. The traditional detail engraving, compact functional scale and natural white marble materials into any garden, circular driveway, park, in front of the hotel.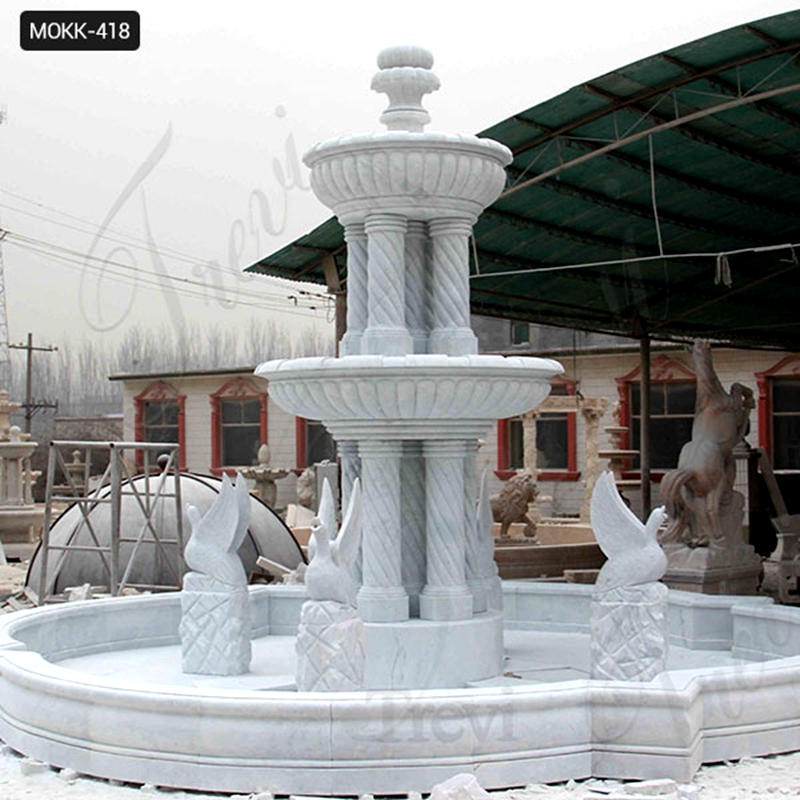 Trevi Art Sculpture has experienced craftsmen carving marble fountains of various shapes and sizes to meet the requirements of our customers. The special attributes of the Two Tiered Garden Simple Marble Fountain are creative engraving, meticulous design, gorgeous appearance, long lasting and fine finishing. Please believe that we are the leading marble fountain manufacturer, exporter and supplier, able to offer you a unique elegant marble water fountain.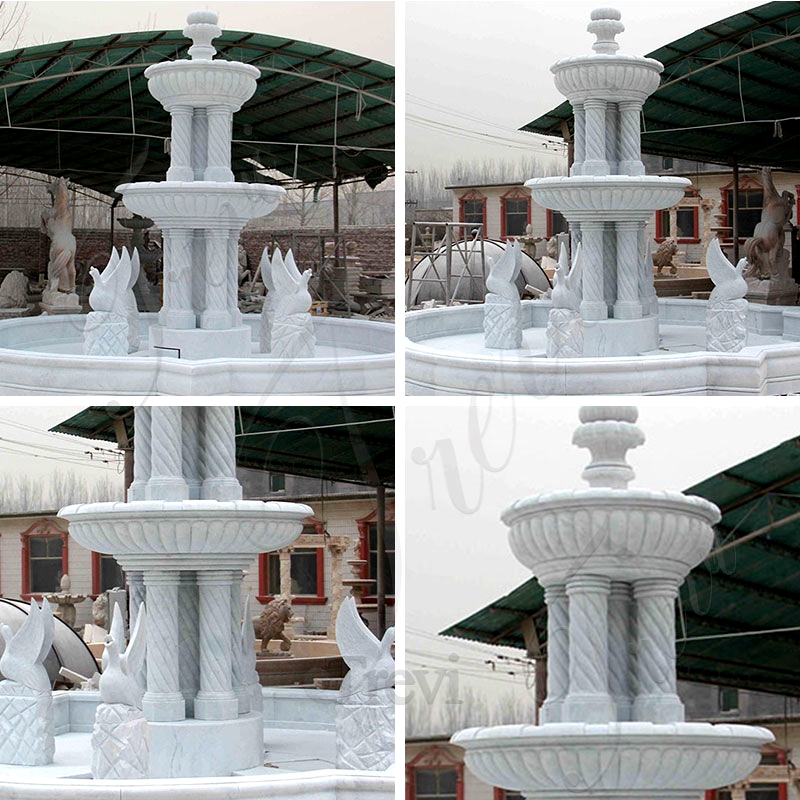 Imagine, after a long day of work, you come home to open your front door and then immerse yourself in the calming sights and sounds of a beautiful fountain in the front doorway corridor. Or, you walk into your backyard, where there is a beautiful marble fountain artwork with a soothing sound that is the perfect sight to ease your tired eyes and ears.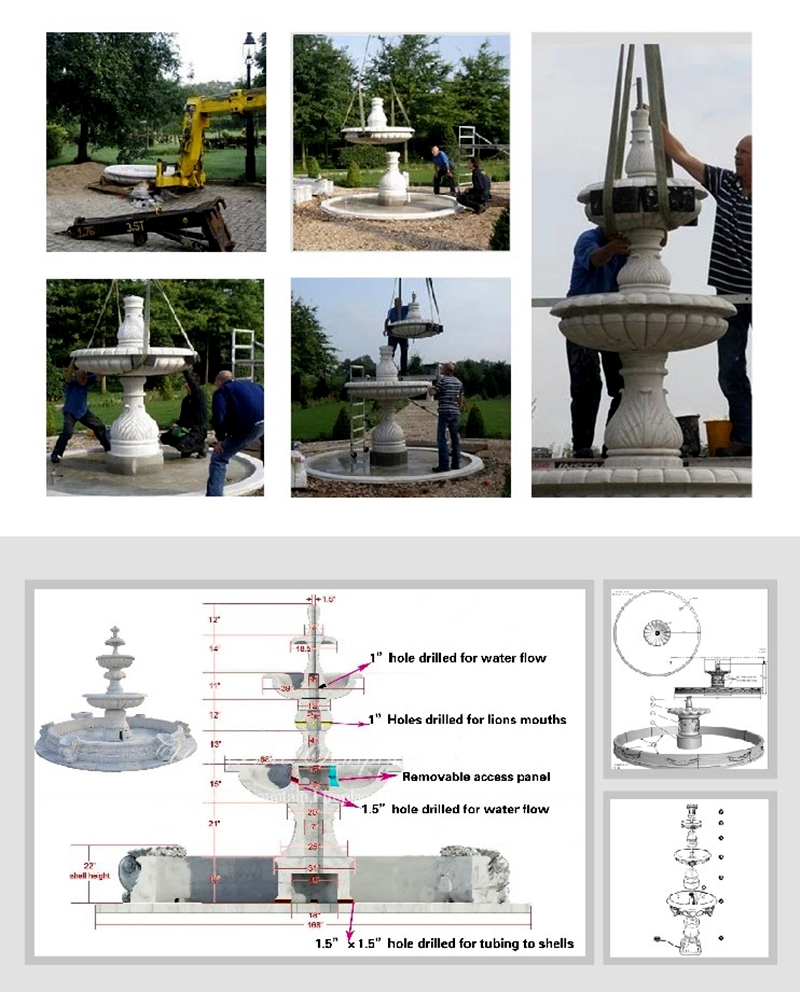 For the marble fountain you purchased from Trevi Art Sculpture, we have a complete after-sales service. After your Two Tiered Garden Simple Marble Fountain is finished, we would first test the water to ensure that there are no quality problems before shipment. We would also give you a complete and detailed fountain installation diagram to solve your installation problems. If there are any quality problems after you receive the product, we will promptly solve it for you.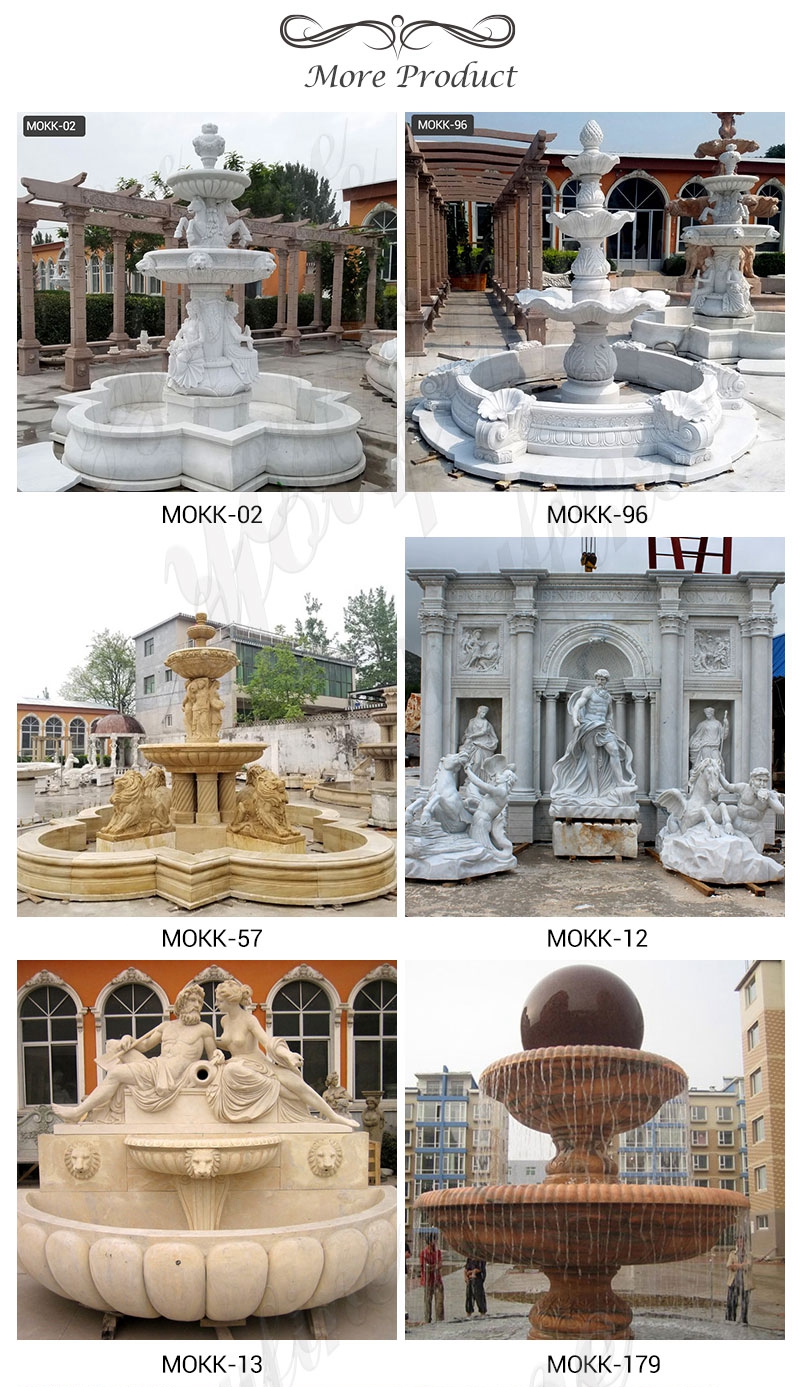 Trevi could offer a variety of modern, classic and rustic Two Tiered Garden Simple Marble Fountains that complement any space. Regardless of size, our outdoor fountains add peace to any environment. If you don't see your perfect fountain in our thousands of choices, we could also make custom fountains.