Marble fountain details:
This marble fountain consists of a circular pool and a beautiful fountain core. And our fountain core consists of three-tiered. Because of the overall choice of white marble, it has both European simplicity and French elegance.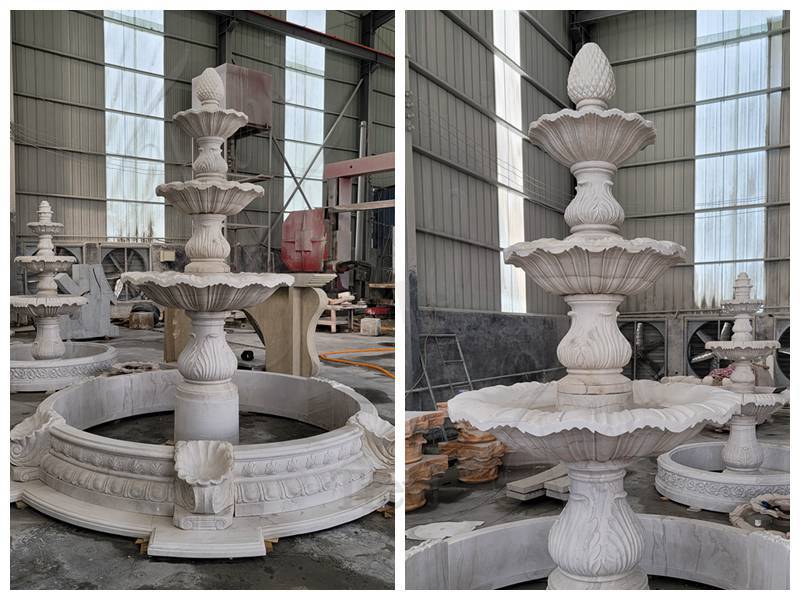 Pursuit of Trevi Factory:
We use the most cost-effective marble material. All materials are carefully selected by our workers to ensure that we produce a high-quality product. Marble fountains are a beautiful addition to your outdoor space. It provides an elegant setting to purify the air as you walk through your garden or park. Soothe our emotions and relieve our stress through beautiful water music.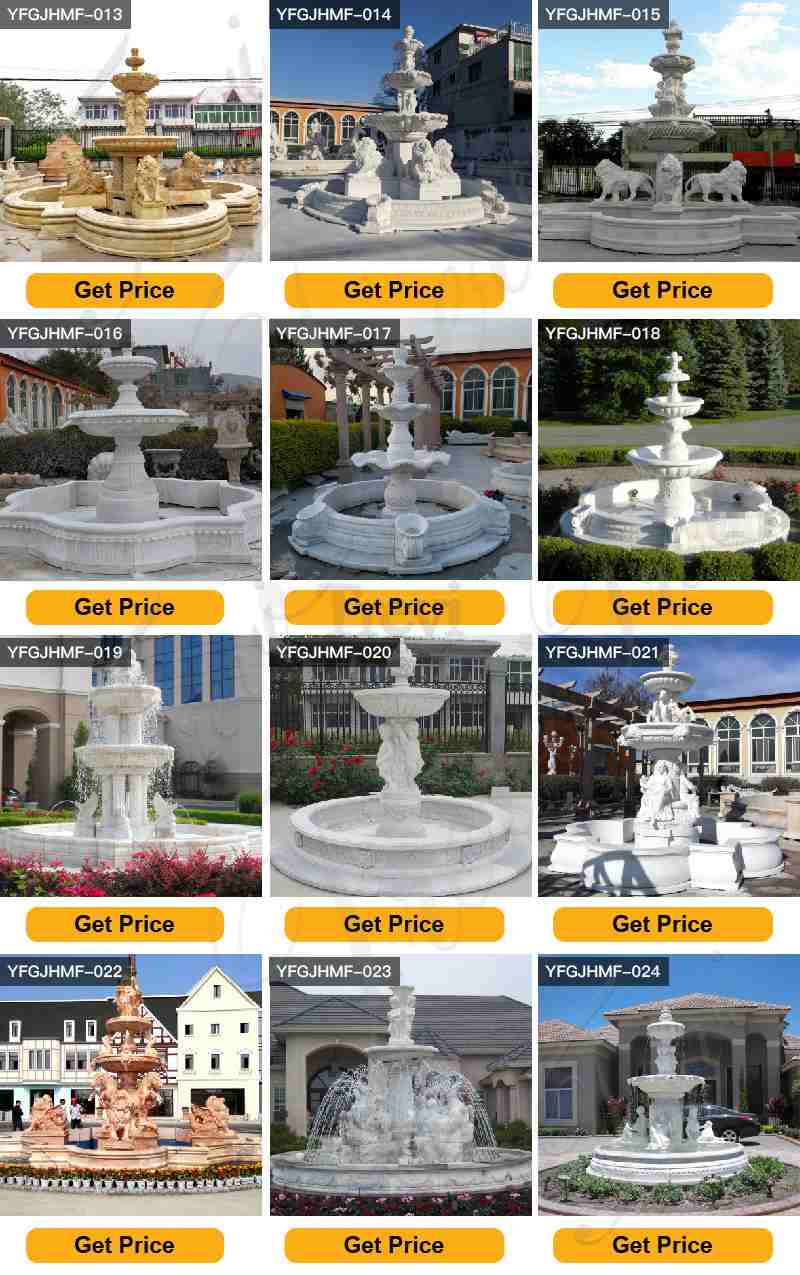 Advantages of Trevi Factory Marble Fountain:
1: The marble material we use is a natural and high-quality material, which is perfect for outdoor marble fountains. We can customize different types of fountains for you. Whether it's a simple single tier or multi-tier, or even a carving of a figure or animal, we can customize it for you.

2: We offer you a very competitive price. The installation of these marble fountains is very simple. You can also request a professional installation team to do the installation. If you want to do it yourself, we can provide step-by-step instructions for marble fountain installation. If you need it, we can provide a stable pump for your marble fountain to control the water flow you want.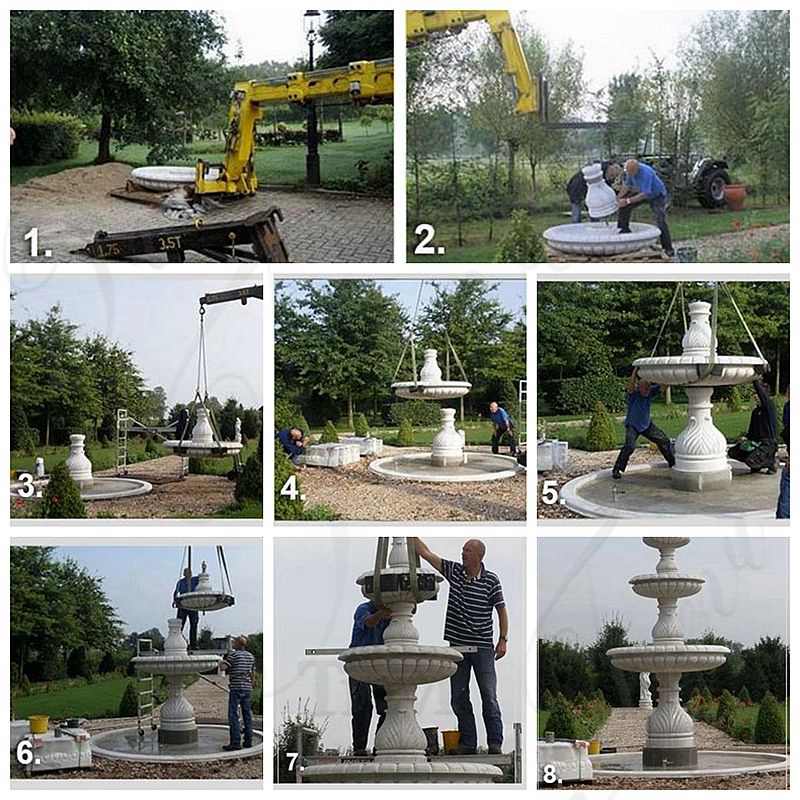 3: The hoses used by our workers will be sent to you free of charge after acceptance. We provide full insurance for our customers. The packaging is made of 3cm wood for hard packaging and also wrapped with soft cotton to prevent the product from breaking. You can buy with confidence.