Outdoor Marble Fountain Detail:
This is our staring marble fountain at our factory! This Outdoor Marble Fountain looks easy, there have some special designs on the edge of the foundation, decorating with six white marble shell designs, and use the whole piece of the large stone block to make this beautiful fountain. Therefore, there is no doubt that our fountain must be perfect in quality and detail!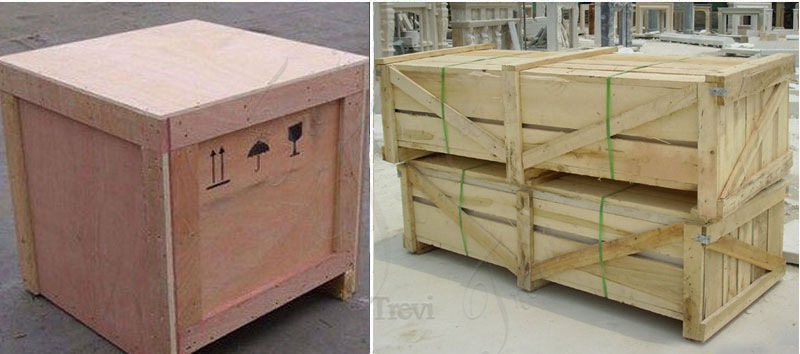 A beautiful pure white Outdoor Marble Fountain makes your chateau special and regal! This garden fountain is finely hand-carved beautiful patterns and florals in marble, and each basin edged in decorative scalloped grooves. So this garden fountain is ideal for any outdoor garden, parks, hotel, and other public spaces!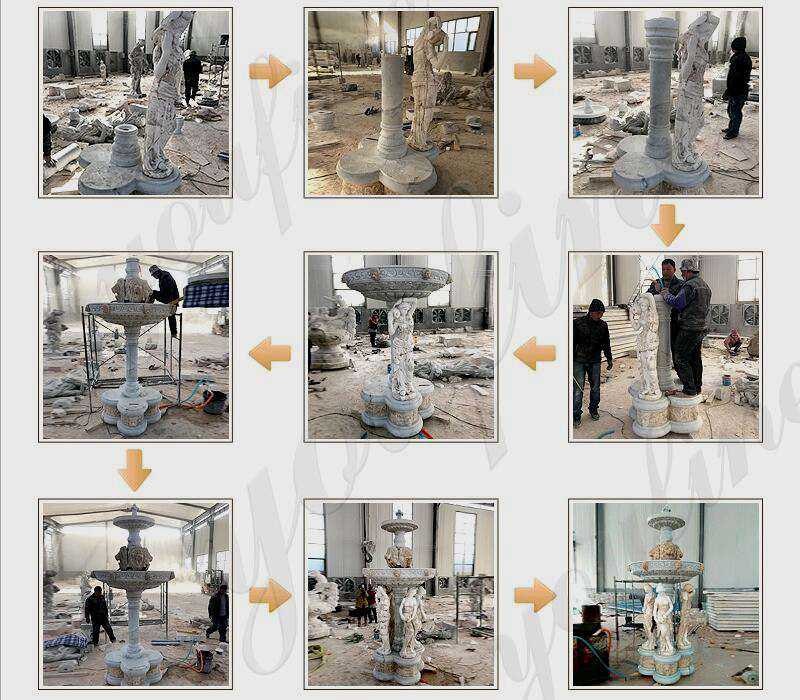 Why Choose Our Marble Carving Factory?
For over 35 years, we have made Outdoor Marble Fountain for private homeowners, office buildings, resorts, and other large development projects. Our attention to detail is second to none and we guarantee complete satisfaction with your marble fountain.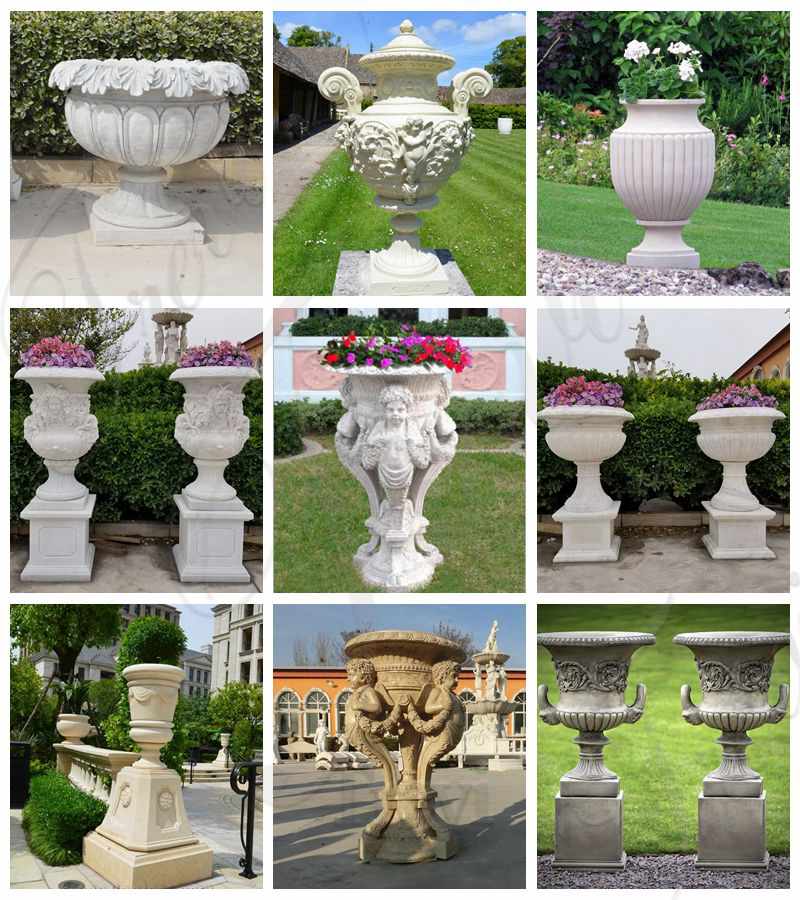 Trevi Art Sculpture offers very competitive prices and can create beautiful outdoor marble fountains to match all budgets. Installing these marble fountains is fairly straightforward and can be done as a home renovation contractor. Or if you want to do it yourself, we can provide step-by-step instructions to install your marble fountain. All of our marble fountains have an adjustable water pump to control the flow of water you desire.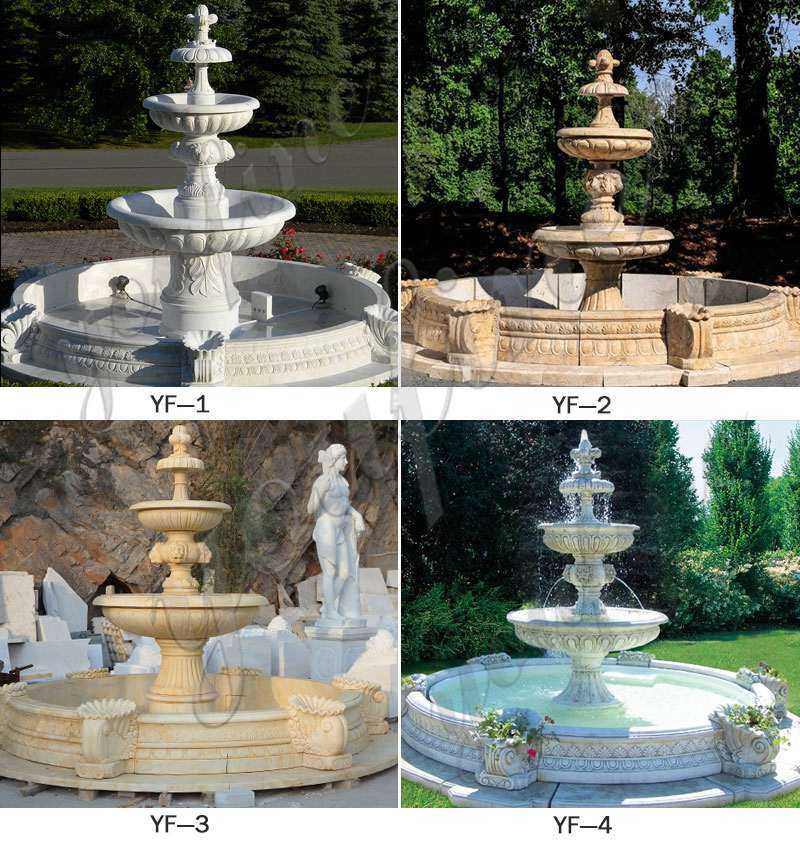 The beautiful different types of water marble fountains we offer are the result of meticulous design and careful craftsmanship. The talented marble carving masters carved the stunning design with marble stone. Beautifully designed in pure natural marble, this statue enhances the decor of the existing building. As an ornament in any corner of your home, these stunning marble pillars could add a creative spark to your living space.
So if you want to get this Outdoor Marble Fountain, please contact us right away, waiting for your inquiry!