Marble Angel fish Wall Fountain:
This marble water angel fish wall fountain is a series of styles. This is a small one and we have different marble fish angel fountain styles and sizes in the same series on the category page. Some homes are more recommended for marble wall fountains because of limited yard space.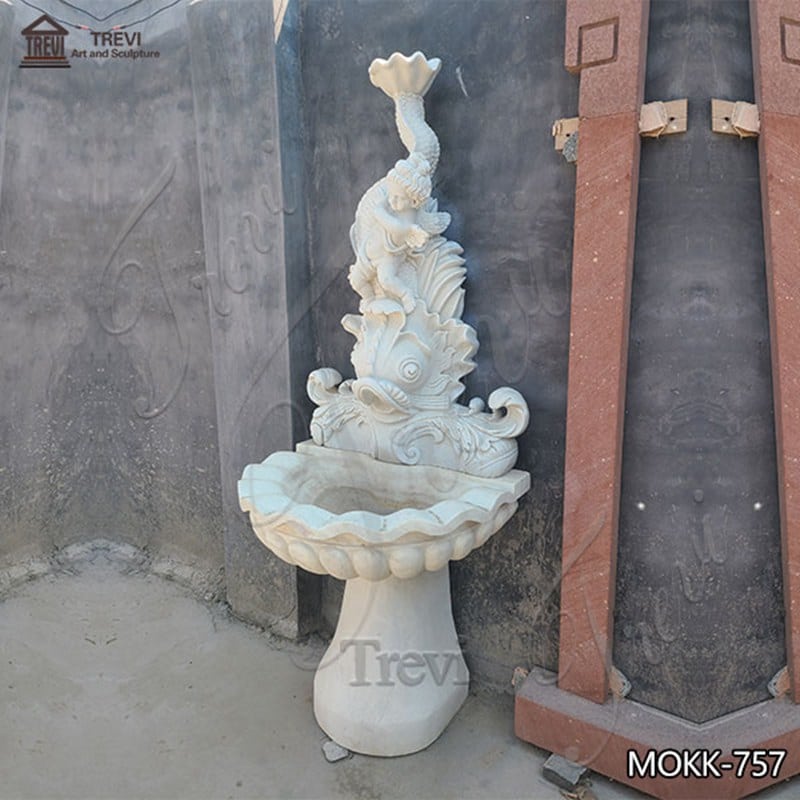 Marble fish angels wall fountain detail:
This small size marble wall fountain is vividly carved. The overall shape of the angel holding the fishtail is very natural. The detail that best represents the carving of the figure is the eyes.  And our sculptor was very meticulous with the eyes. The real thing definitely moves you more than the photos.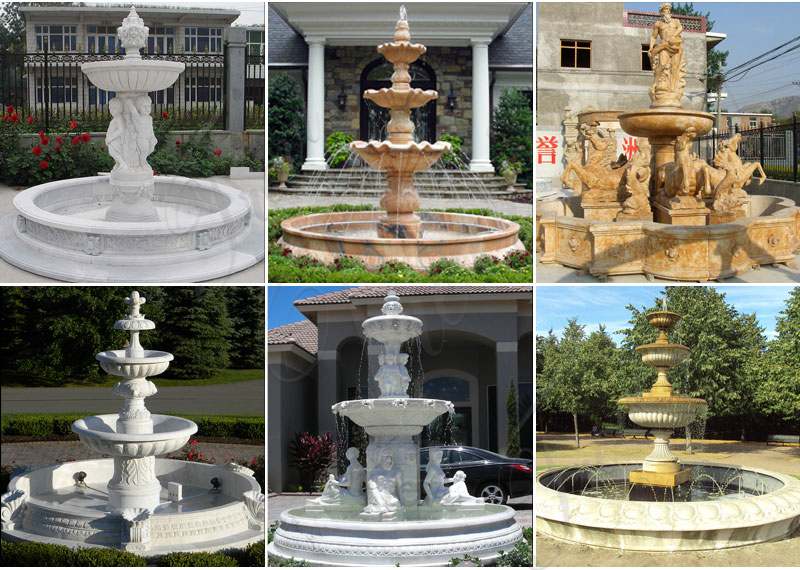 In the past, a marble wall fountain was a luxury. But in modern times, anyone can have their own fountain. Today's advanced manufacturing technology allows many people to decorate their homes with marble fountains at an affordable price. We use the best quality marble material. All the materials are carefully selected by our workers to ensure that the products we produce are of high quality.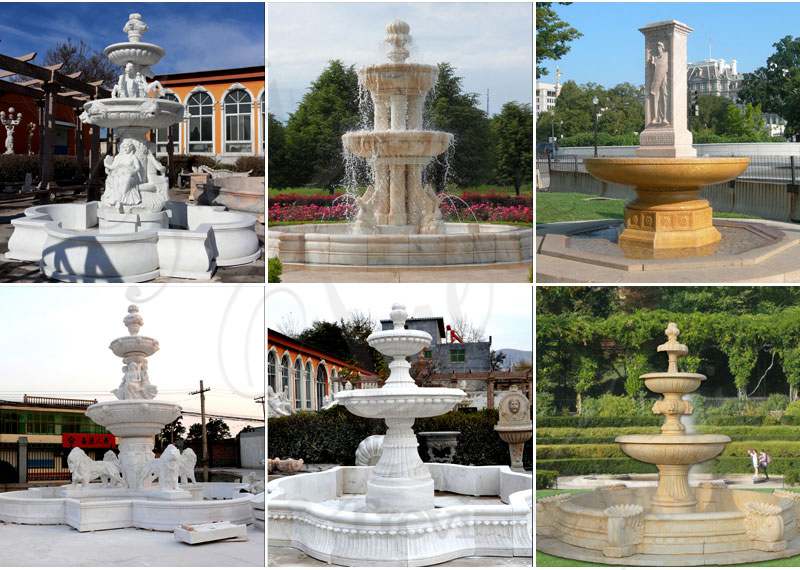 Advantages of Trevi Art Factory:
The marble material we use is natural and high-quality material. So there is no need to worry about the quality.  In addition, we will also provide you with professional answers and service when it comes to choosing your pump. Whether it's head, power, or flow rate, we can communicate the solution for you.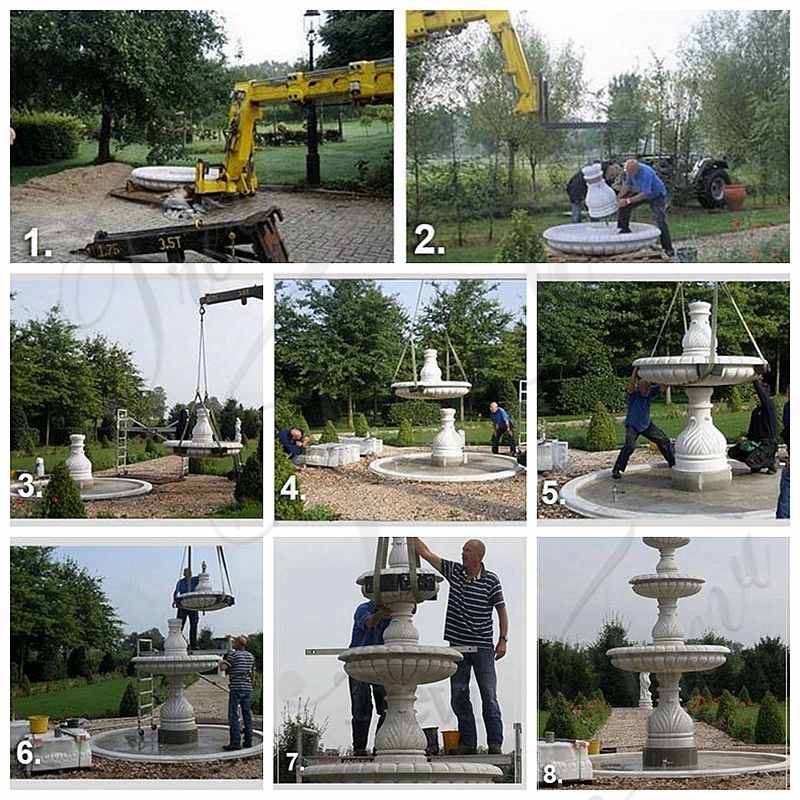 About installation:
You can also hire a professional installation team to complete the installation.  If you want to do it yourself, we can provide step-by-step instructions on how to install the marble fountains. The packaging of the product is made of three-centimeter boards and it is also wrapped in a soft cotton cloth to prevent damage to the product. You can buy with confidence and use it with peace of mind.