Crafted from Grade A white marble, this landscaping fountain boasts both visual allure and superior craftsmanship. Whether gracing your indoor haven or outdoor oasis, it promises to be a captivating focal point. Embrace the majestic aura of the lion's form as water flows smoothly, all meticulously hand-carved by our skilled artisans. Discover the charm of this stunning marble fountain for sale at the Trevi factory.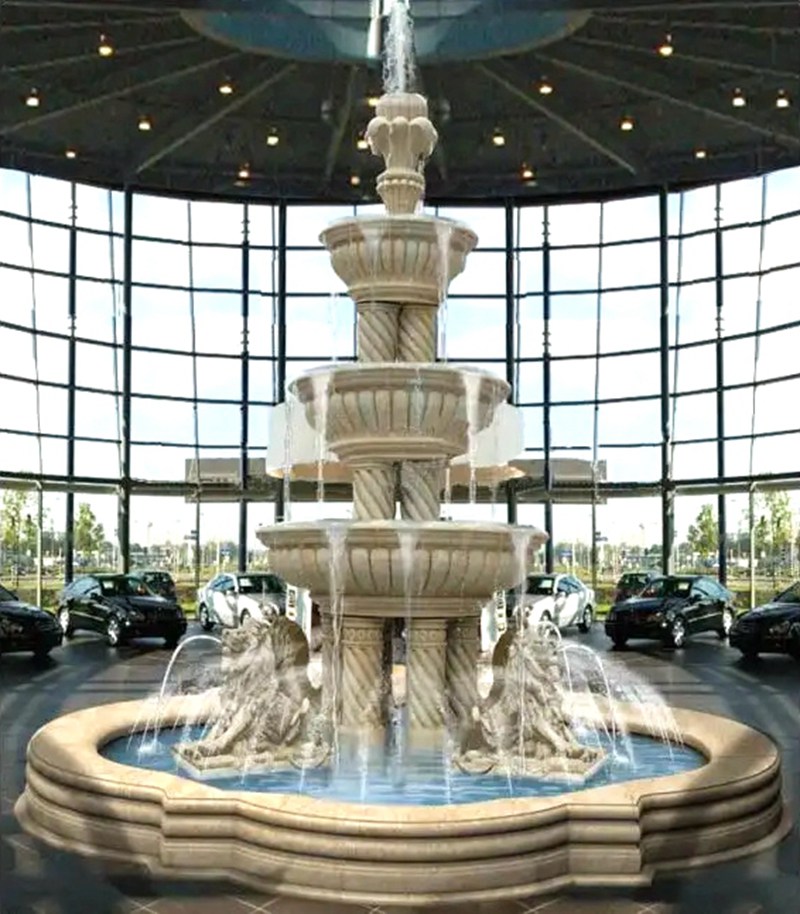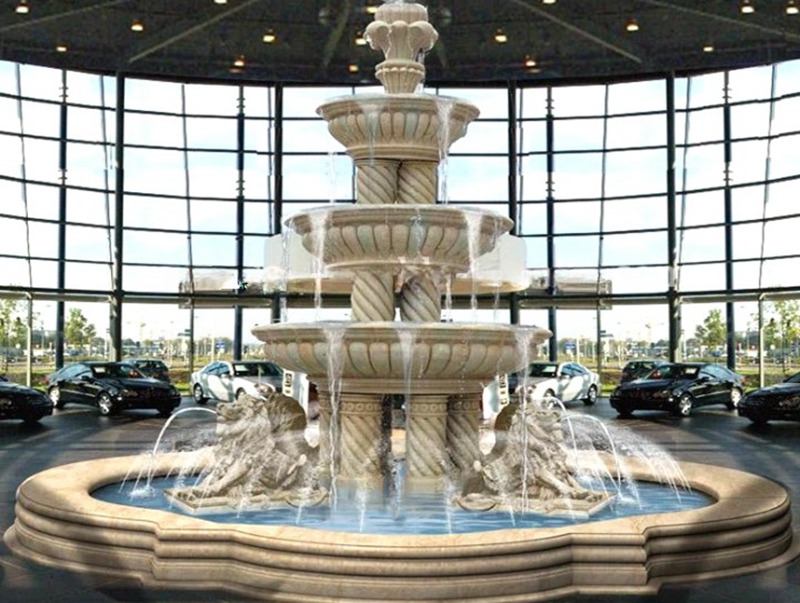 The Landscaping Fountain Details:
Step into a world where art meets nature. Our landscaping lion fountain seamlessly integrates with its surroundings, particularly accentuated by the lifelike animal sculpture that delivers a visual feast to admirers. Attention to detail extends even to the cascading water, which exudes both tranquility and grandeur. Explore our array of landscaping fountains, each adorned with distinctive embellishments, offering a touch of individuality.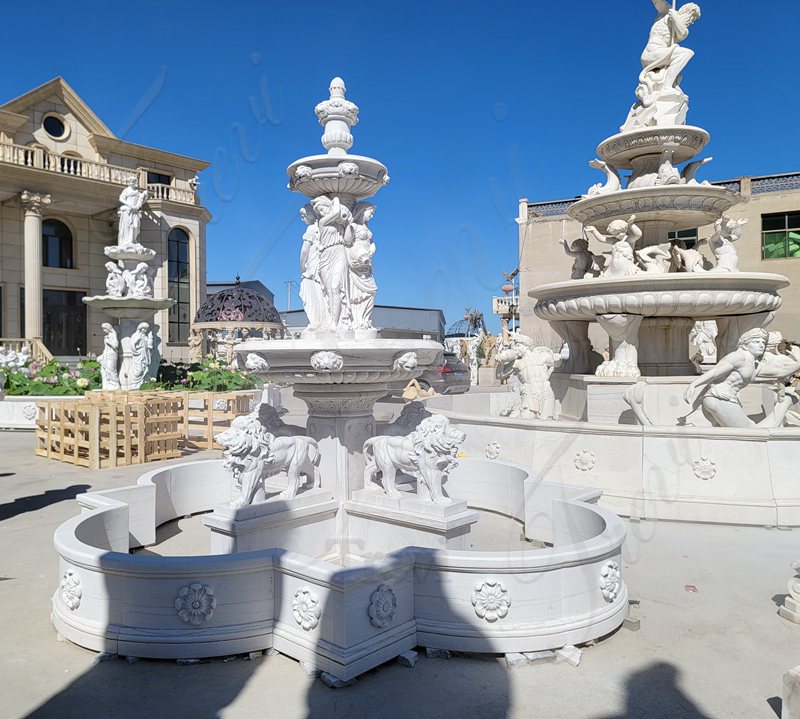 Ideal Spaces for Installation:
The allure of our landscape fountain transcends boundaries. Embellish outdoor gardens, estates, courtyards, schools, and squares with its splendor. Alternatively, indoors, find its rightful place in spacious locales like resort hotel lobbies or grand indoor auto shows. Every setting becomes a canvas for the beauty and splashing serenity of this masterpiece.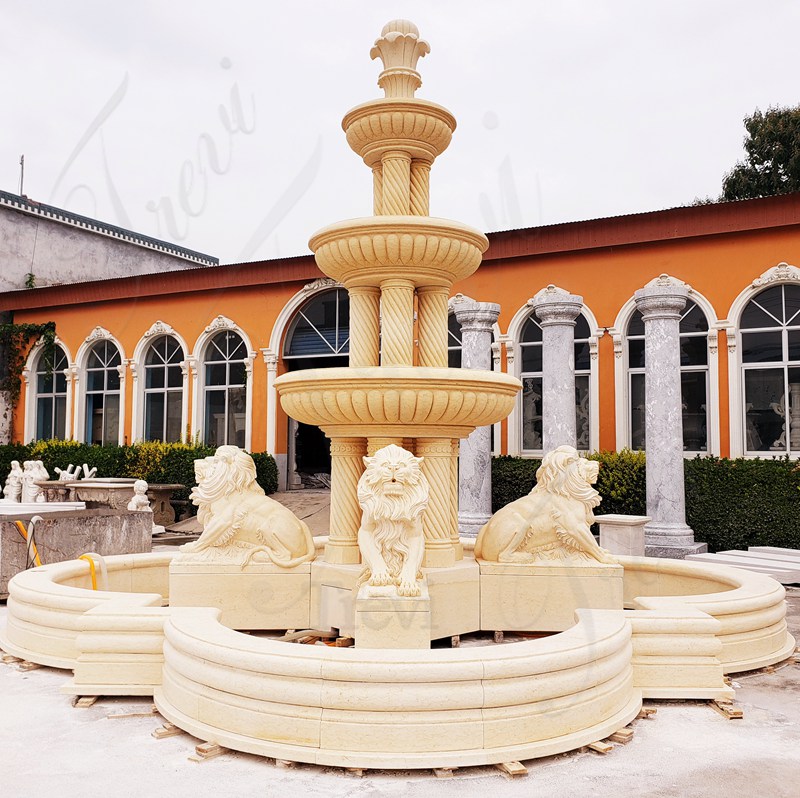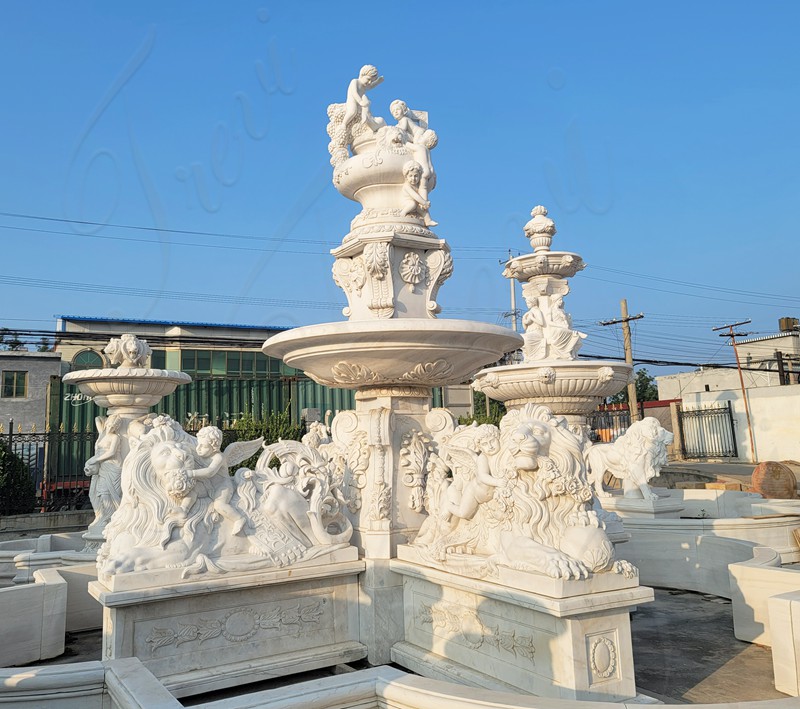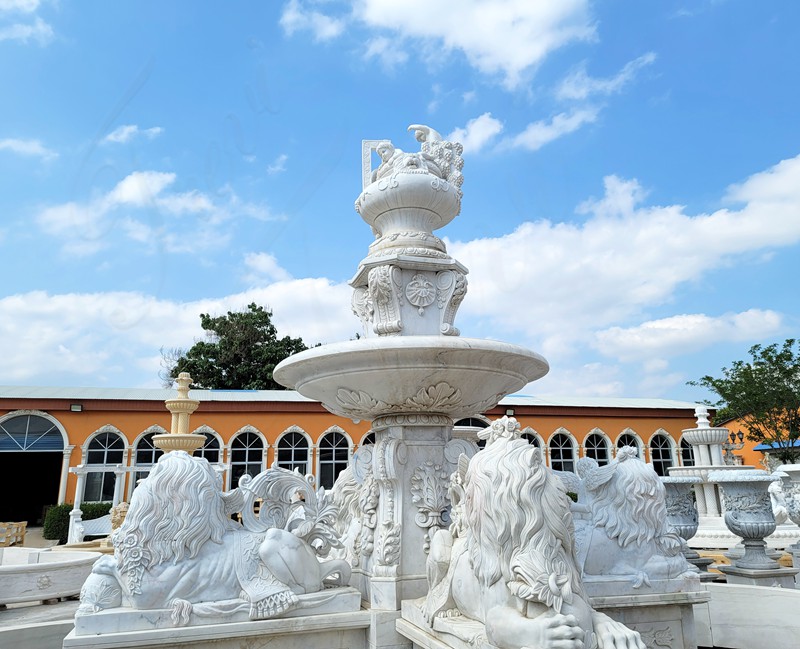 Advantages of Natural Marble Raw Material:
The choice of natural marble for crafting this outdoor water fountain is a testament to its unique advantages. Natural marble possesses an unparalleled ability to express intricate details, breathing life into the artistry. With the diminishing availability of high-quality marbles, this sculpture becomes a treasure trove. Its resilience to outdoor elements, including wind and rain, ensures longevity. Cherish it with care, and it promises to be a timeless treasure in your surroundings.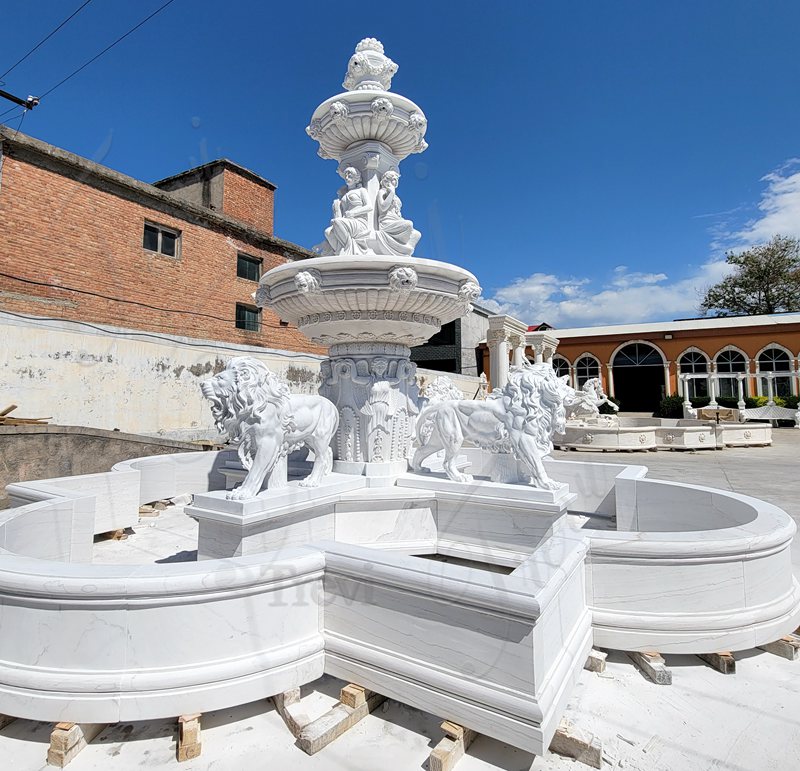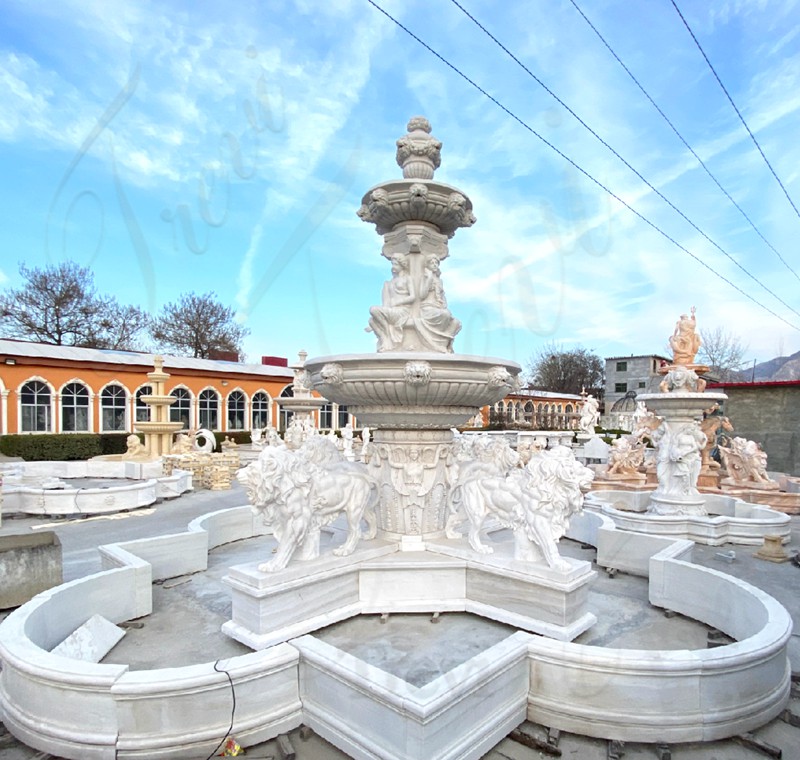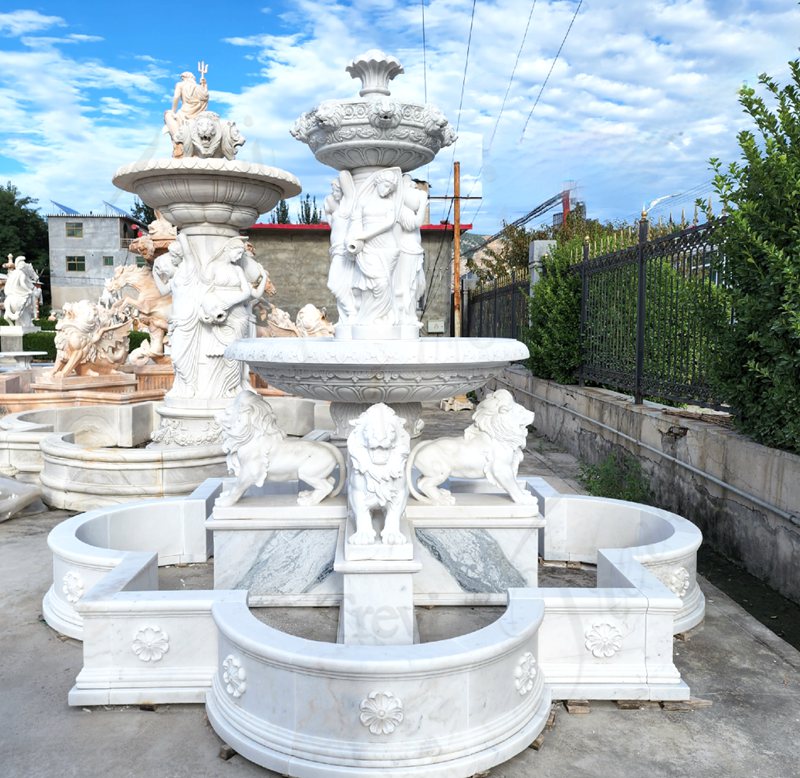 The allure of our landscape fountains emanates from the heart of Trevi Art Factory. Should your heart be captivated, reach out to us without hesitation. Your journey to owning this emblem of elegance awaits. Embrace the beauty of nature, sculpted into perfection, and let it grace your space with its regal charm.