Marble Water Fountain Details:
This pure white marble water fountain has attracted the love of many customers. It is an exquisite design by our factory's artists. This sculpture is very exquisite and beautiful. Especially the sculptures of these ponies are so vivid. It would be fun to own this fountain in your estate.
Exquisite Carving Decoration:
The decorations of this marble water fountain are so exquisite and real. First of all, our shells are so cute, they all have the same style. There are regular flower decorations during the week of the fountain, and they decorate the fountain platform very beautifully. The three-dimensional carving technique was used by the Trevi factory designer, so all these decorations look very realistic.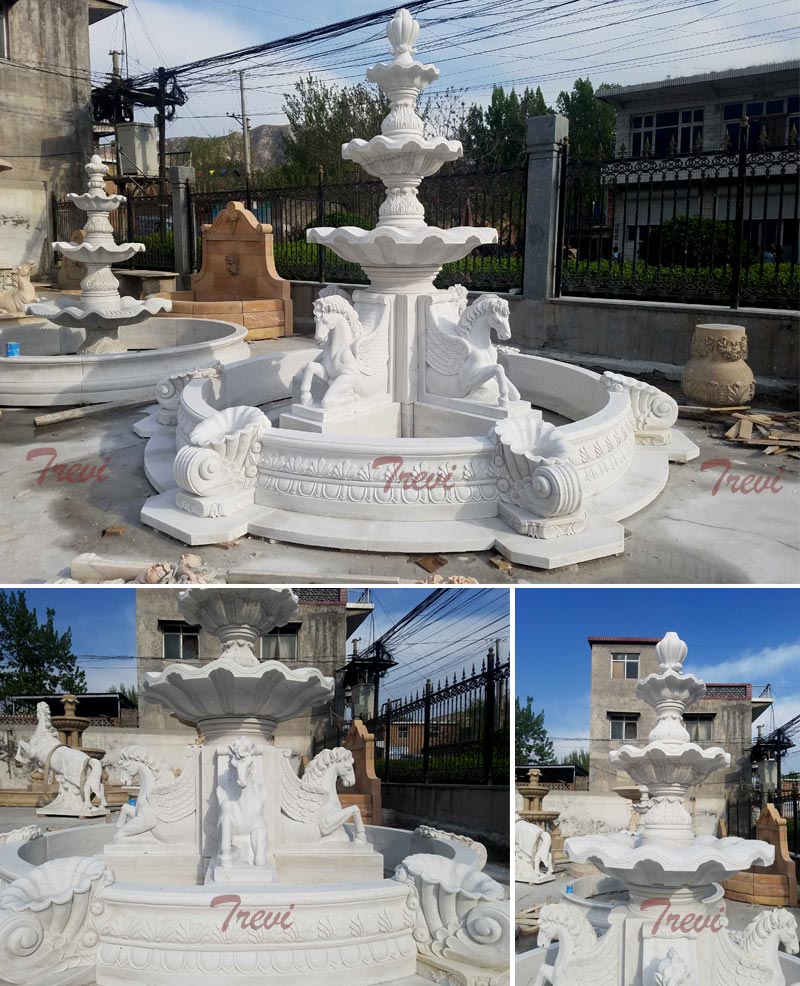 Excellent Artist:
First of all, Trevi factory has very professional artists who have learned the carving technique and design concept of the marble water fountain from an early age. Moreover, our artists could design their unique fountain shapes according to customers' ideas and concepts, and realize their unique fountain styles. Our artists have been engaged in the design and carving of marble fountains all their lives. They often participate in artist exchange meetings, so they have a deep grasp of fountain trends and classic styles.

More Fountains of the Same Type:
As a large marble sculpture factory with 39 years of experience, we have many types of marble fountains. For example, we have such tiered fountains, as well as various figure fountains, and of course, there are also water-ball fountains that represent luck. Trevi factory has a wide variety to meet all your needs.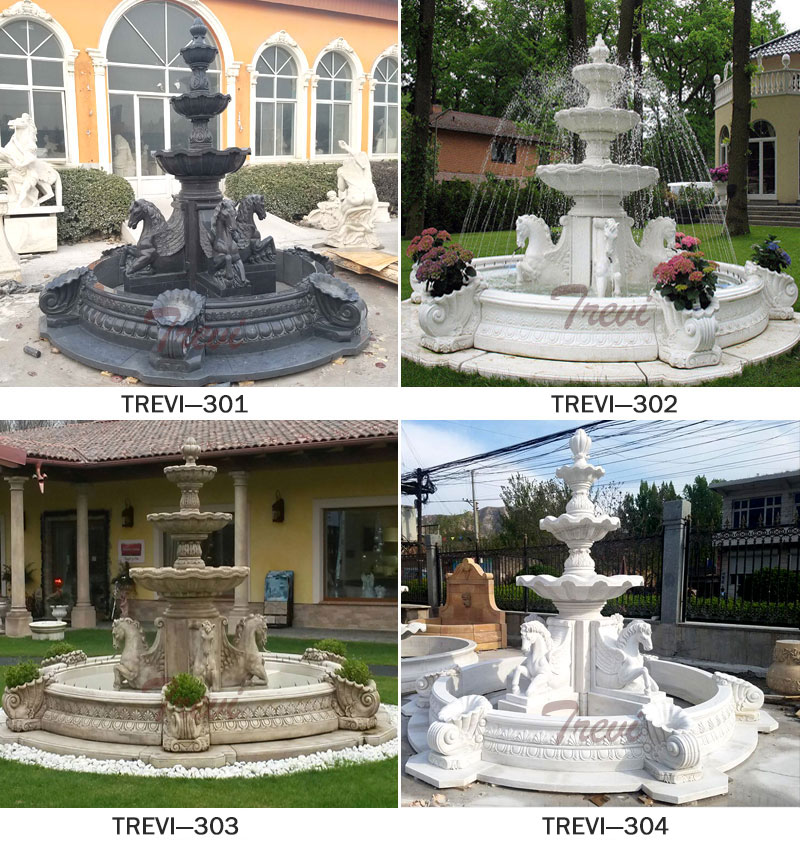 Secure Packaging and Transportation:
Trevi factory packaging is very safe and there has never been a problem during transportation. First, we would wrap each part of the fountain with soft foam, and second, we would fix the fountain with a hard wooden crate. In the end, you would surely receive a perfect sculpture.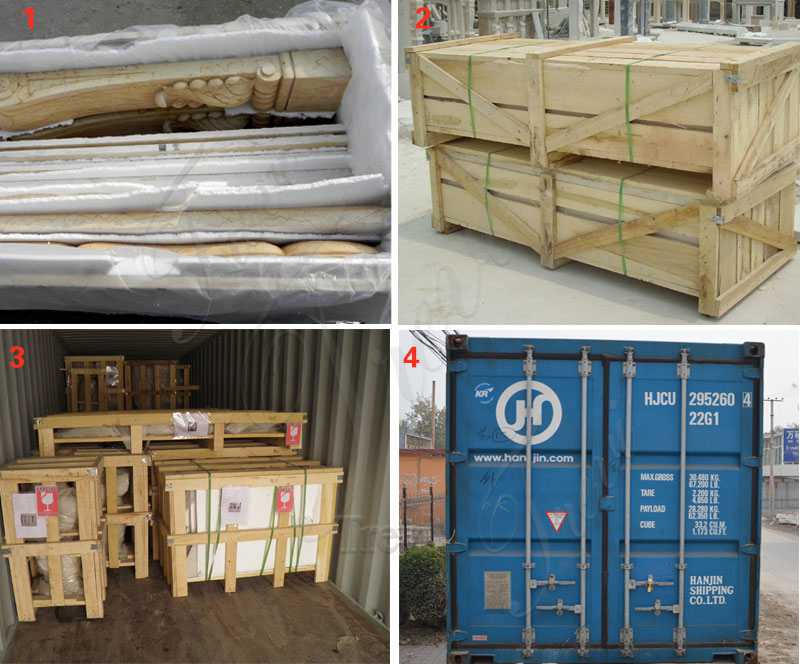 If you need a fountain, you must not miss the Trevi factory marble water fountain. We would not let you down.