Marble Outdoor Fountain Display
Our Majestic Outdoor Marble Fountain is a true masterpiece, boasting an enchanting display of beauty and artistry. At its center, two gracefully sculpted women accompany two cherubic angels, evoking a sense of harmony and joy. Crafted from premium marble, the fountain's intricate details and flawless craftsmanship make it a captivating centerpiece for any space.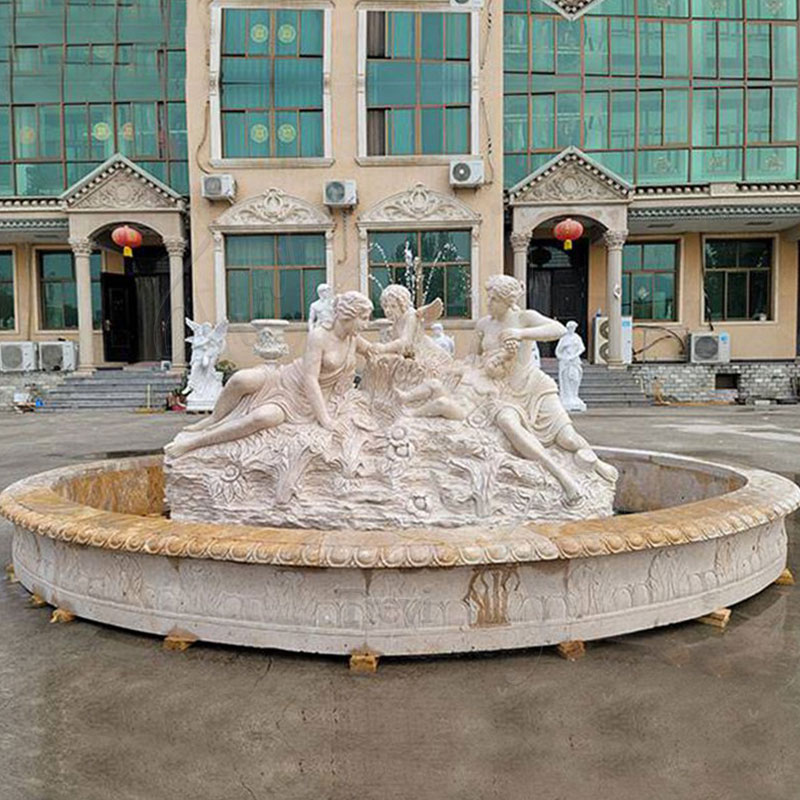 Dedicated Designers
Trevi has professional marble carvers who can carve this outdoor marble fountain. We also support independent designers for customization. Our carving artists have decades of experience in creating fountains where every detail on the fountain has been carefully carved. If you have a better design in mind, please feel free to contact us.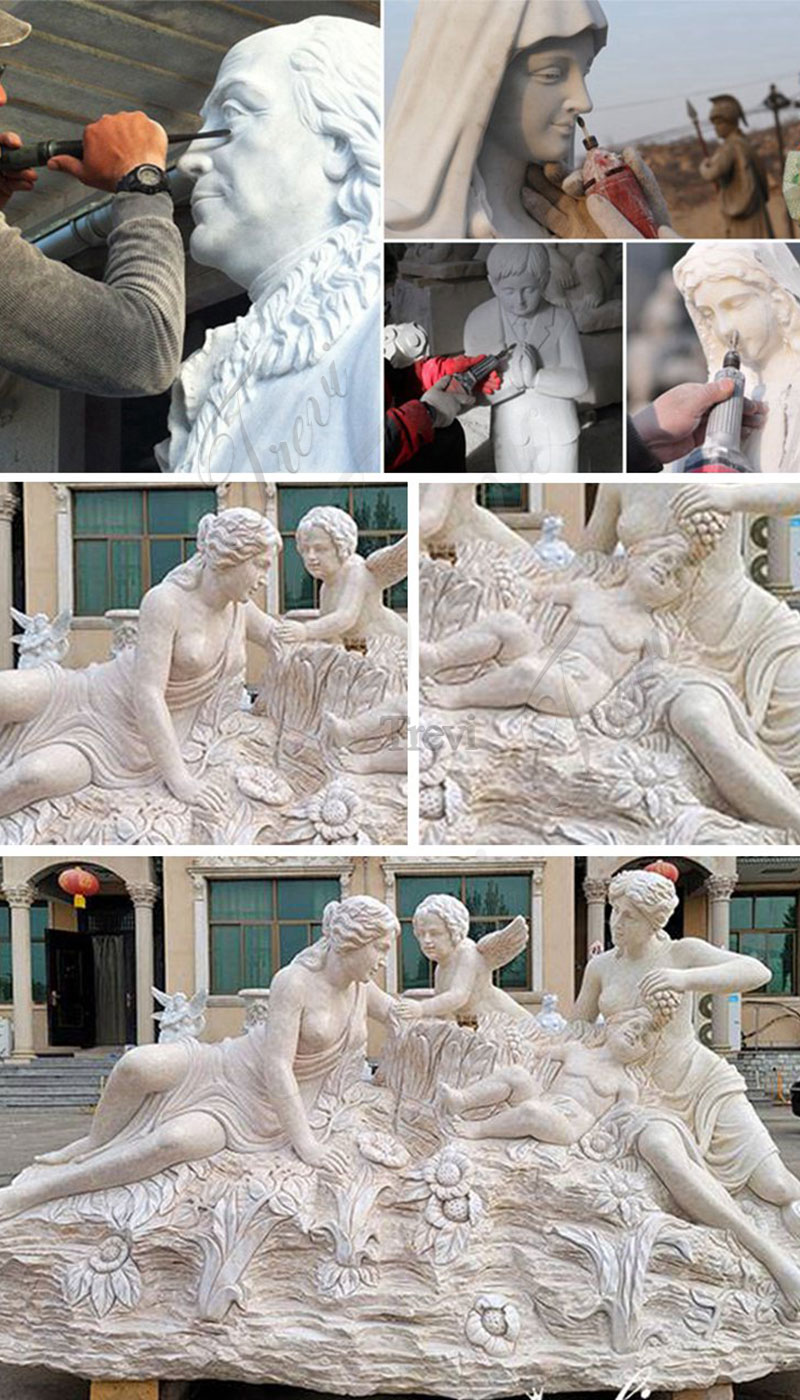 A-Grade Natural Marble
The materials we use are natural, high-quality materials, perfect for outdoor marble fountains. Natural marble possesses a quality that sets it apart from synthetic marble – it harnesses the power of nature, having taken thousands of years to form beneath the Earth's surface. This inherent connection to the forces of nature lends natural marble a unique beauty and durability that cannot be replicated.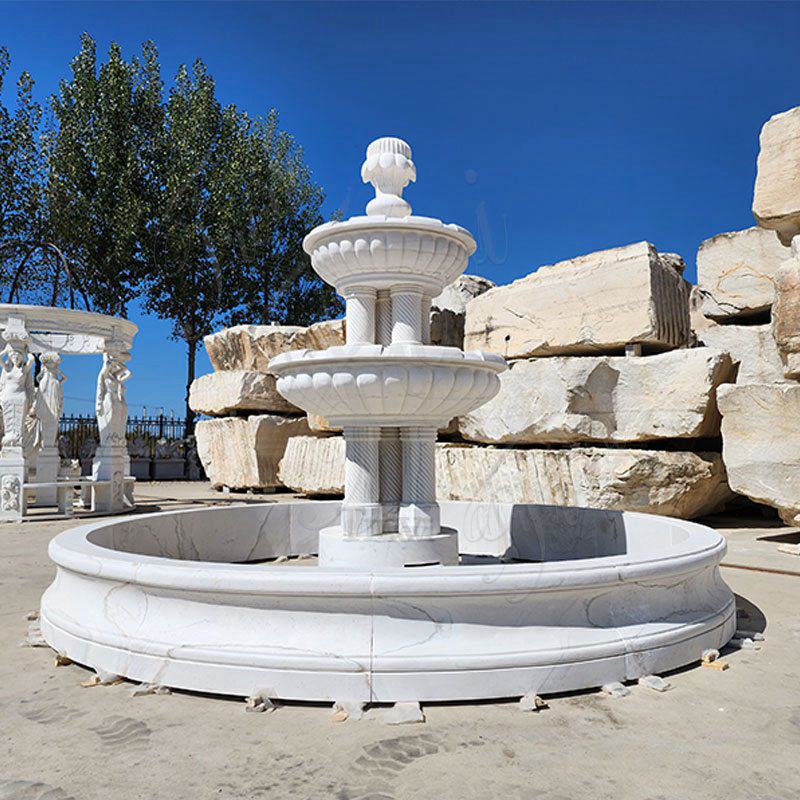 Enhance the atmosphere of your space
The Majestic Marble Fountain has the unique ability to transform any environment into a haven of tranquility. Whether placed in a grand estate, a serene garden, your own manor, a villa, or a sophisticated courtyard, this fountain effortlessly enhances the ambiance with its gently flowing water and mesmerizing visual presence. Its presence brings a touch of elegance and serenity, inviting relaxation and creating a soothing oasis.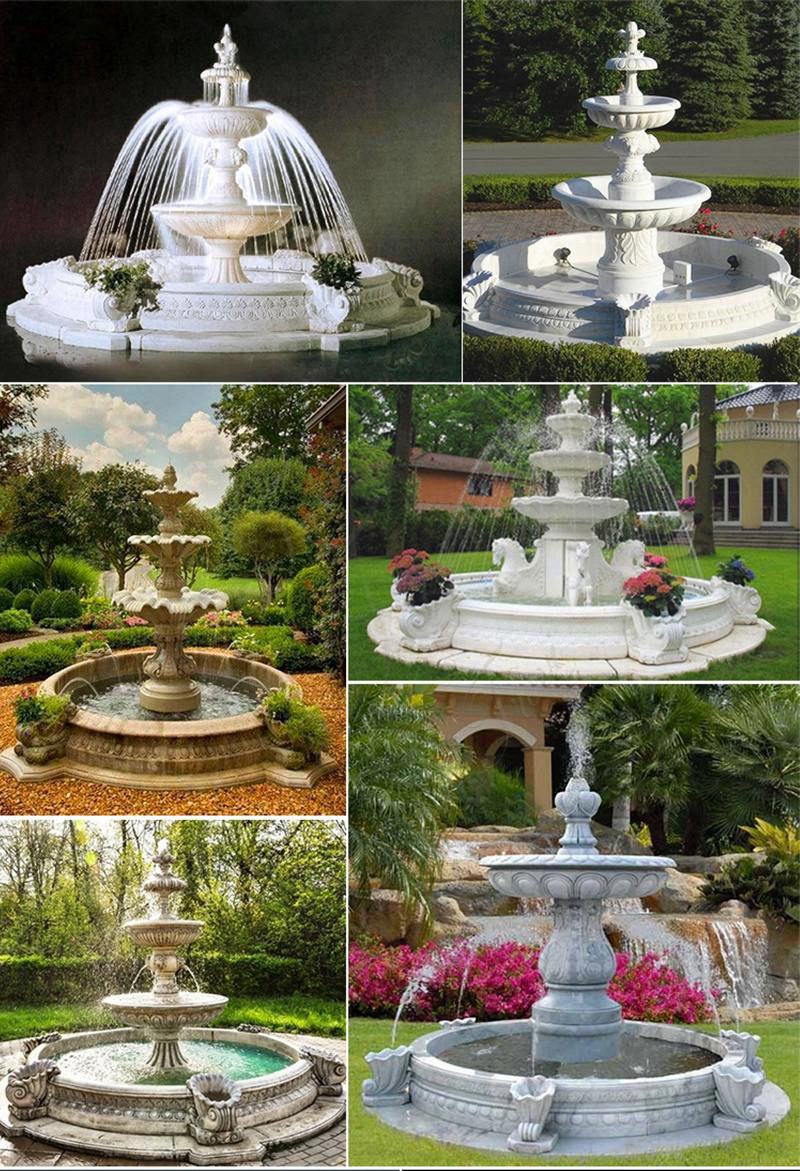 After-Sales Service
At TREVI, customer satisfaction is our top priority, and we go the extra mile to ensure a seamless experience. From the moment you make your purchase, our dedicated team is committed to providing excellent after-sales service. We carefully package the fountain to guarantee its safe delivery to your doorstep, safeguarding it against any potential damage during transit. To provide our customers with peace of mind, we offer optional insurance coverage. This insurance safeguards your investment against unforeseen circumstances, giving you the confidence and reassurance that your fountain is protected. We can offer you the best prices. Because we have our own factory, the price of each marble outdoor fountain is the factory price.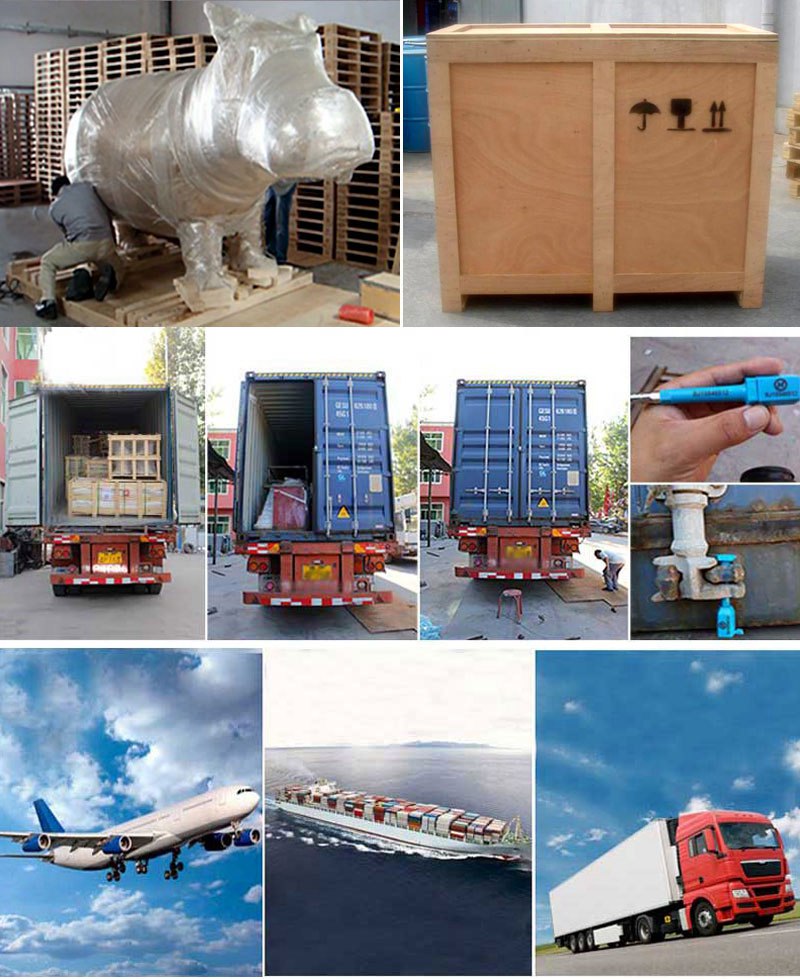 Feedback From Our Clients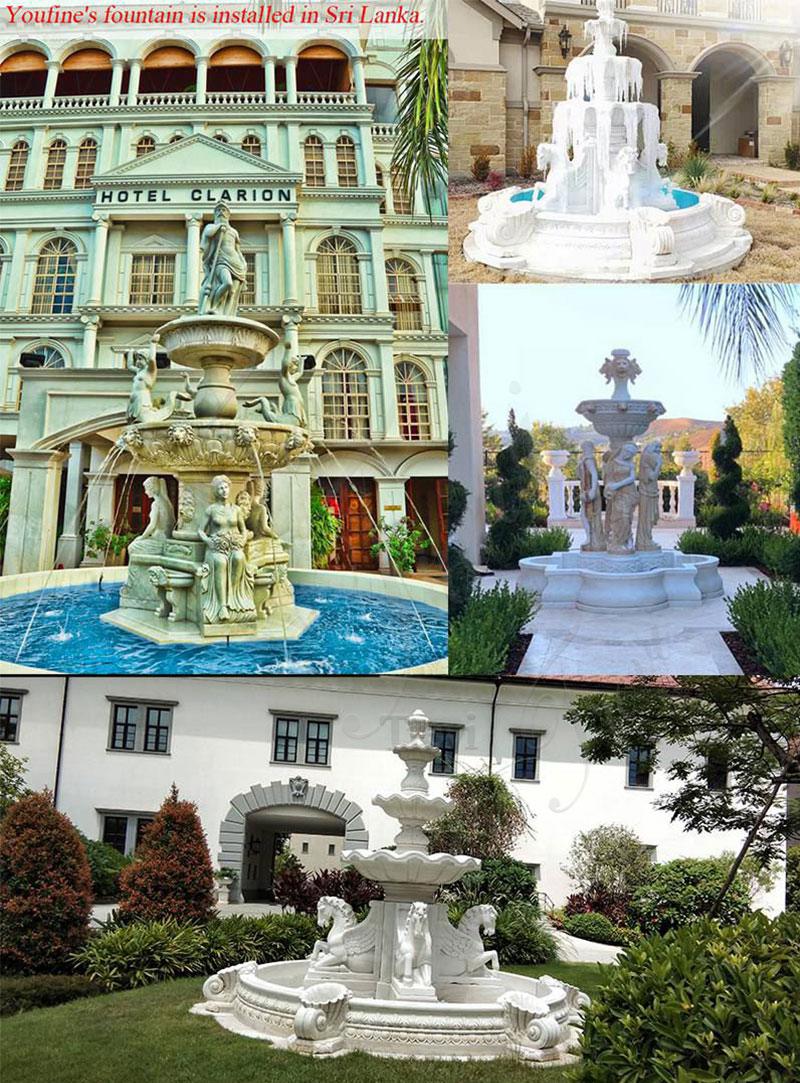 Don't miss the opportunity to own this magnificent beige marble outdoor fountain. Order yours today!