This is a classic marble woman statue fountain design that is perfect for modern gardens. Exquisite marble fountains can also make your garden more beautiful. For a few thousand dollars you can get a natural marble fountain that has been preserved for centuries.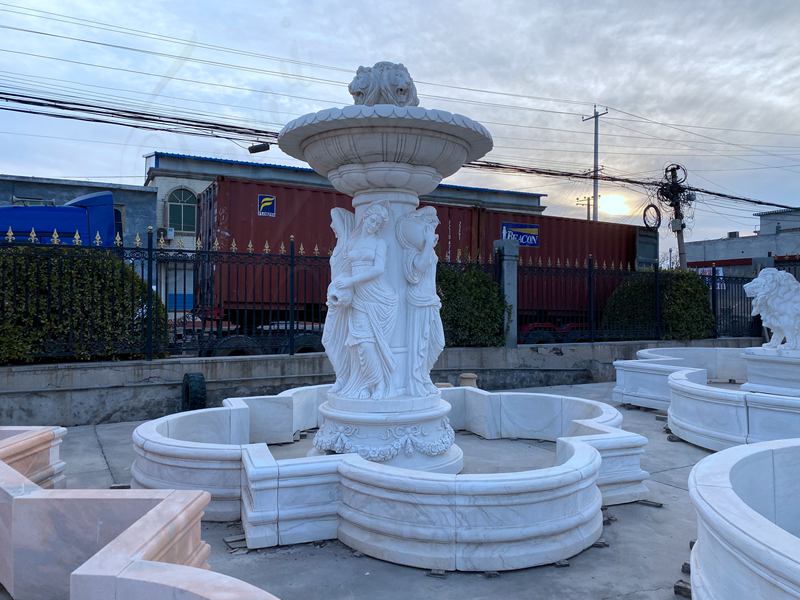 Marble statue garden fountain detail:
An exquisite marble statue garden fountain is a great addition to any garden or home. Water flows from a jar in the woman's hand and from the mouth of a lion at the top. If you have a beautiful garden, be sure to choose a matching fountain to decorate it and add some natural water features to your garden. Not only is it practical, but it comes with an artistic touch.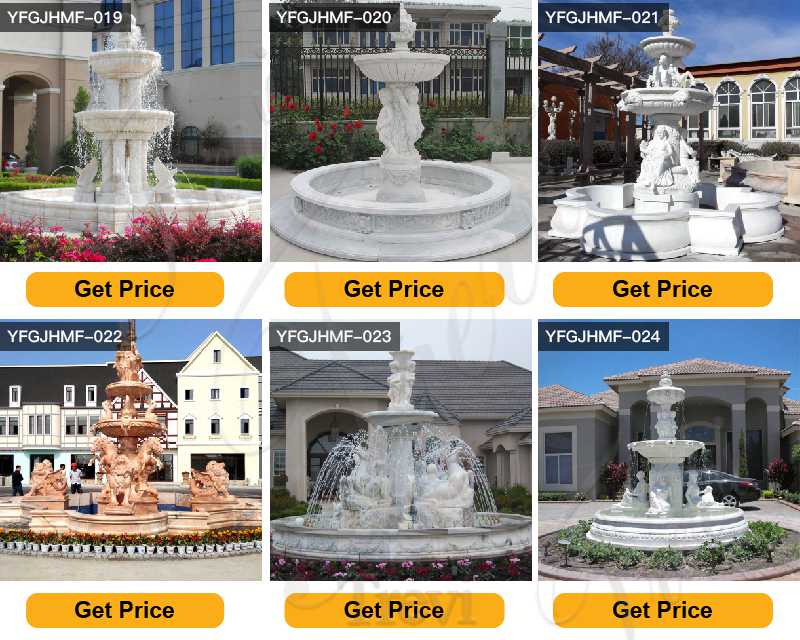 We use natural and high-quality marble material, the natural stone gives this marble woman garden fountain a very elegant and luxurious look and design. The use of high-quality natural stone not only makes the figure of the statue very natural and realistic but also ensures the quality of the product. It can be used for hundreds of years without any quality problems.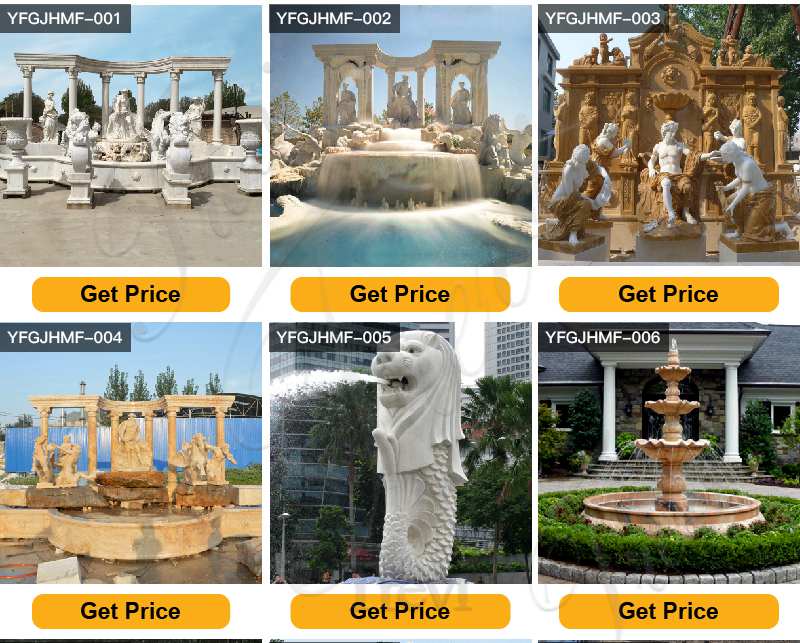 Why choose Trevi sculpture?
Trevi is a factory specializing in the design and production of marble outdoor garden fountains for residential and commercial use. We do not deal in inferior cast concrete stone or synthetic marble composite products. All of our marble fountains are made of high-quality natural marble stone.
Perfect after-sales service system:
For the marble female garden fountain you buy from Trevi Sculpture, we have perfect after-sales service. After your marble carved garden fountain is finished, we will test the water first to make sure there is no quality problem before shipping. We will also provide you with a complete and detailed installation diagram of the fountain to solve your installation problems. Instantly during the COVID-19 now, if you have any quality problem after receiving the product, we will solve it for you in time.