As you browse our selection of outdoor granite ball fountain here at Trevi Art Sculpture, you will quickly discover that a large percentage of our granite kugel ball fountain is crafted of cast stone. This is because not only granite is one of the most durable materials available to use outdoors, it is one that can be manipulated into nearly any shape and given an array of finishes.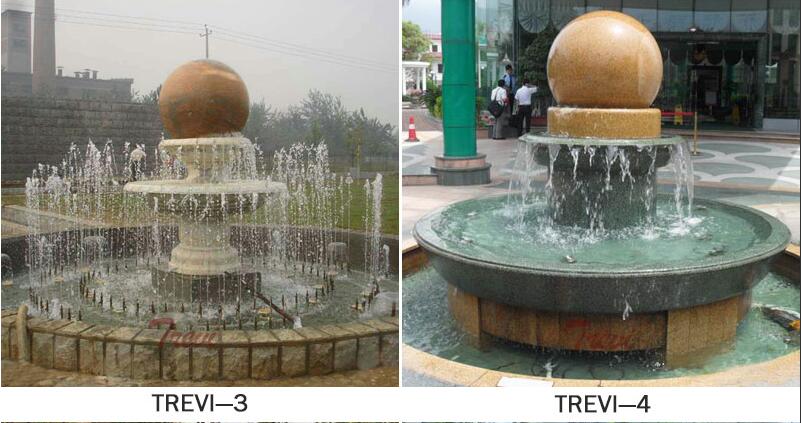 So, whether you are looking for something classic or contemporary, and weathered or polished, you will find plenty of beautiful granite stone ball fountain water feature here that will breathe new life into your outdoor living space.
These stone spheres granite fountain appear to float on water as they spin effortlessly on their stone bases as water flows from beneath. The interactive spheres respond to the softest touch. Soothing water sound and motion create an awe-inspiring experience, considered by many to be among the world's most memorable fountains.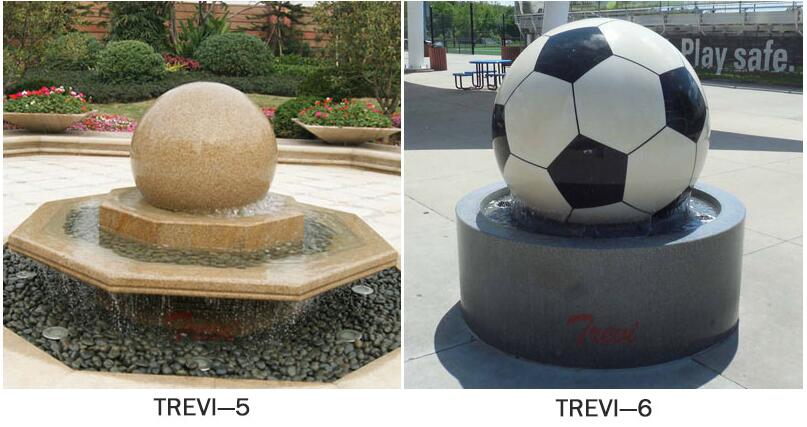 Large outdoor granite kugel ball fountain is ideal for placement in commercial or residential locations, both indoor and outdoor. These fountains have been featured as a focal point of interest in office buildings, shopping centers, spas, country clubs, parks, museums, airports, libraries, golf courses, and restaurants. We are a company with more than 35 years of experience in sculpture production and export. So all the quality of the marble ball fountain we produced is guaranteed. If you want to know about other products, please contact us as soon as possible.