Water Fountain Detail:
This outdoor black marble water fountain with horse statues has four flying horse statues. The center is a classic three-tiers water fountain with a stately spire above it. When the water begins to run, the water flows from the hole of the cylinder to the bowl. This marble water fountain with horse statues is not only the core of your landscape design but also the focus of your creative vision to reduce the scope of residential applications.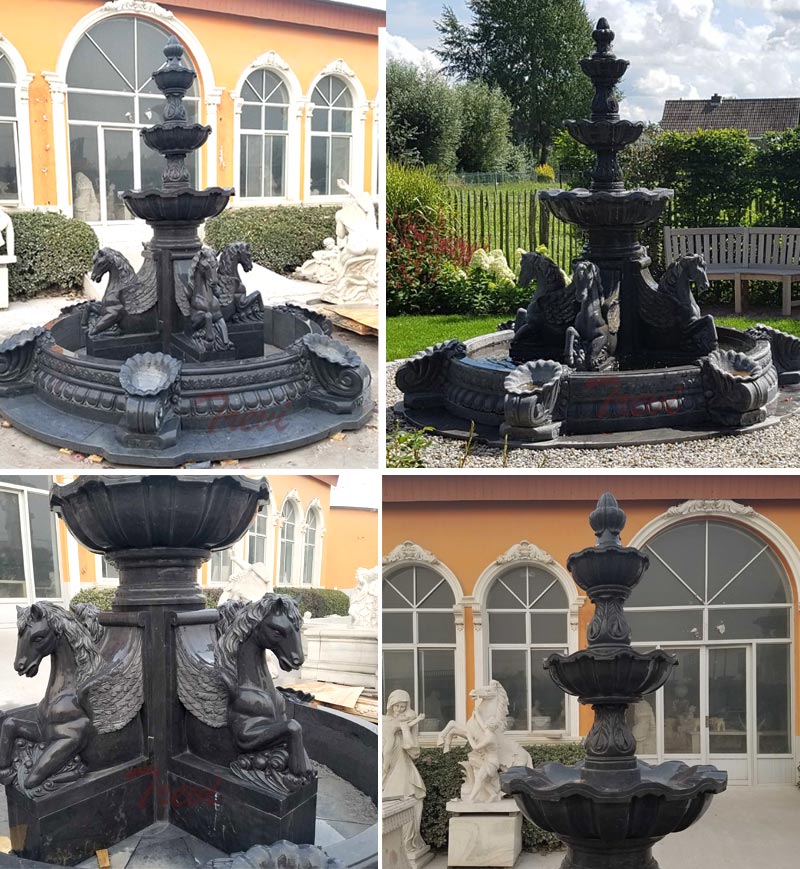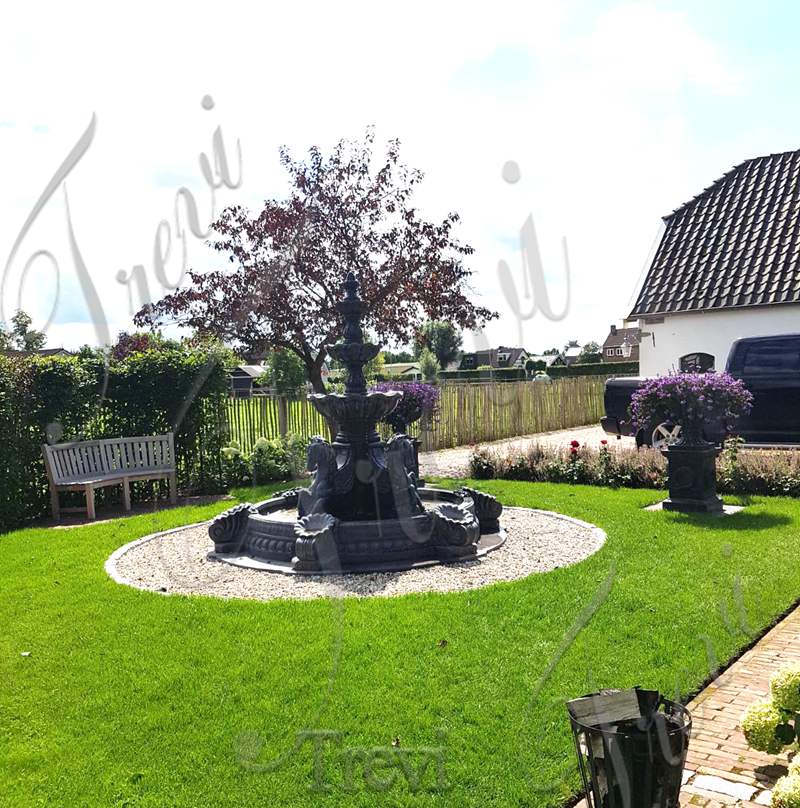 Different Marble Fountains:
We have supplied many clients with beautiful and high-quality marble fountains. In addition to fountains designed with horse statues, we also have other fountains in modern style. We have lion statue fountain designs, simple tiered fountain designs, complex character statue fountain designs, and more.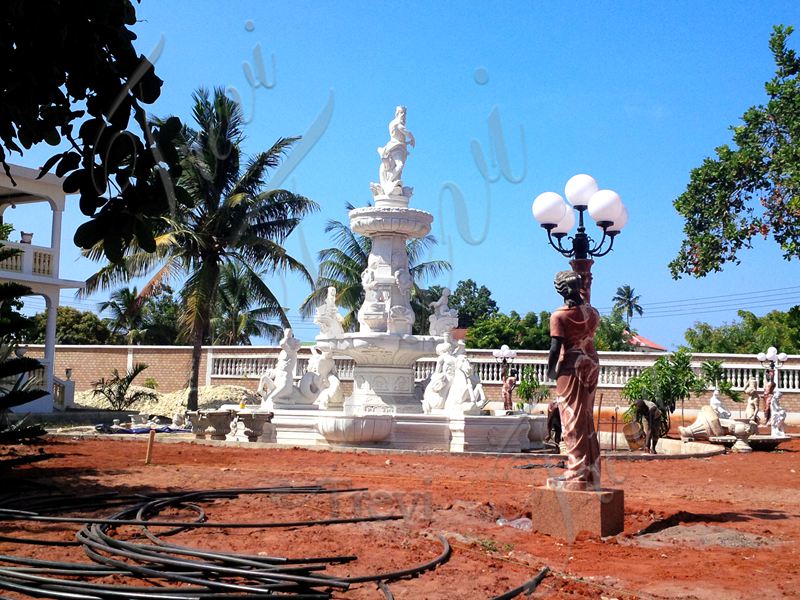 Our home marble fountains could be used according to customer requirements. Our fountains are highly sought after and highly sought after. And we would build the fountain that best meets customer expectations according to the different needs of customers.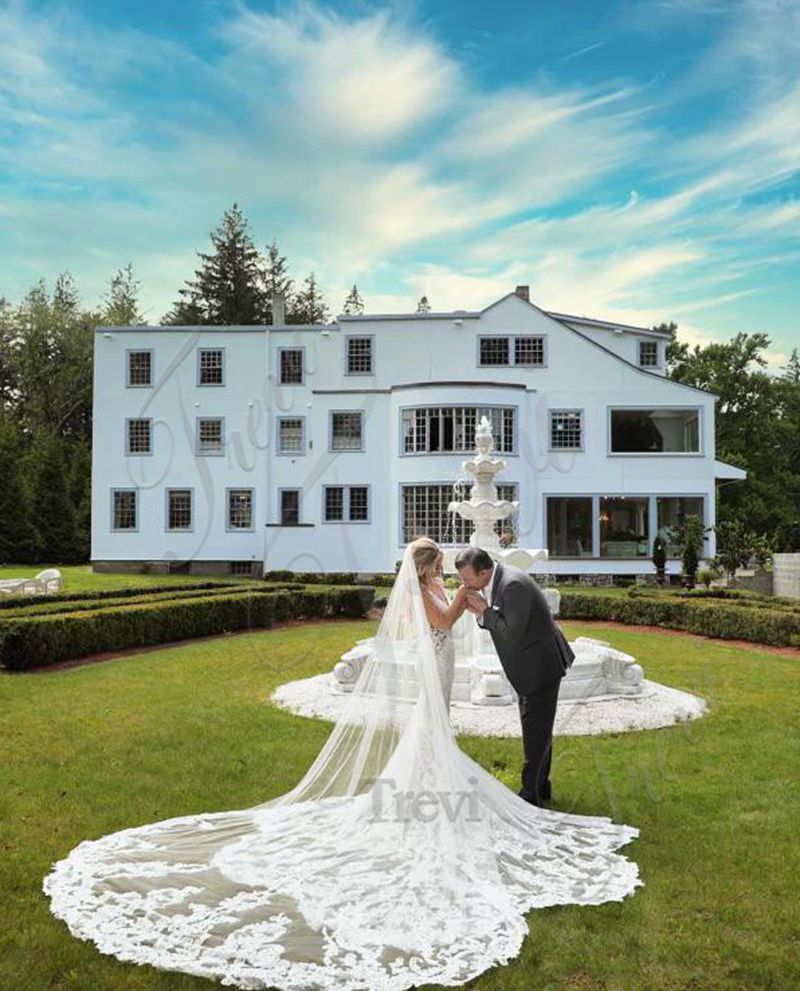 Top Level Carving Team:
Our artists have inherited the carving skills of their fathers when they were children, which is passed down from generation to generation. And they have learned marble carving techniques since childhood and have rich experience in water fountain making. So the details of our fountains are exquisite and charming and could stand the test of customers. This also makes our large marble water fountain not only an outdoor garden decoration but also a beautiful work of art that could be handed down from generation to generation.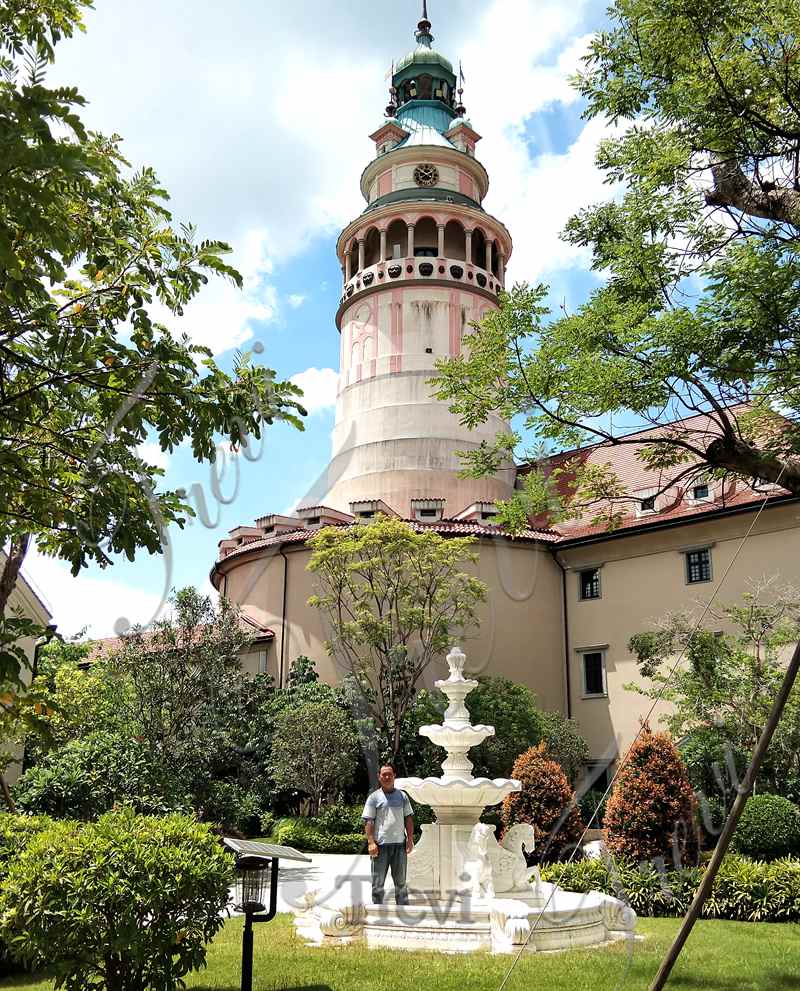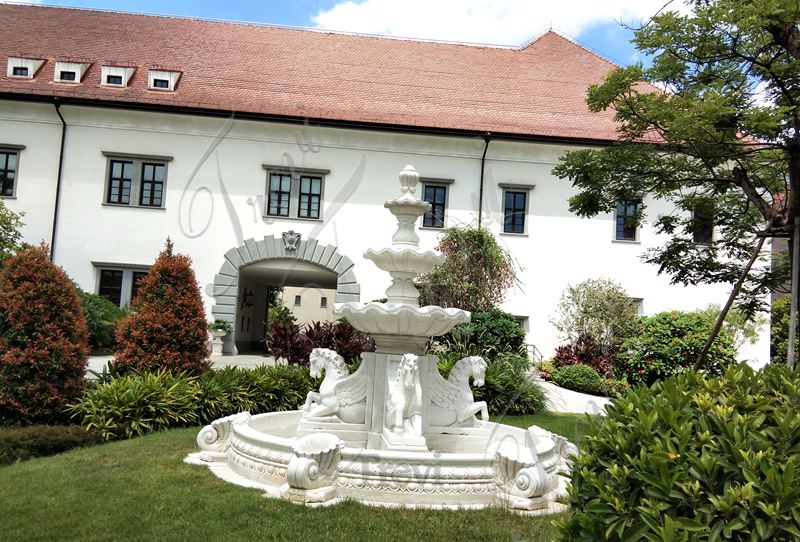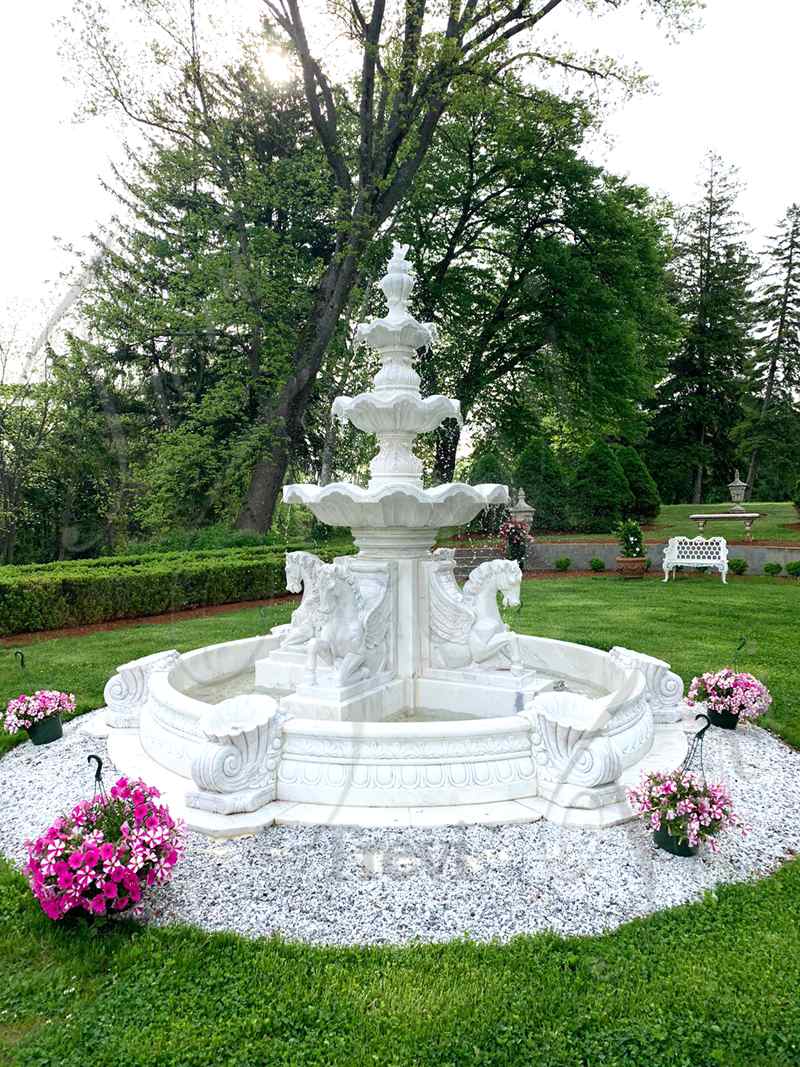 For more information about this black horse marble water fountain, feel free to contact us.