Product Description:
This product for sale is a two-tiered fountain with horse sculptures. Every part of the fountain has been professionally designed by the designer. For example, the large pool under the fountain is orderly carved with beautiful flowers. The marble horse sculpture below the fountain is also lifelike. They sat there motionless, like the guardians of the fountain. The two bowls on the fountain are also shaped into an open flower with clearly visible veins. Such a fountain would definitely be a beautiful scenery in the garden.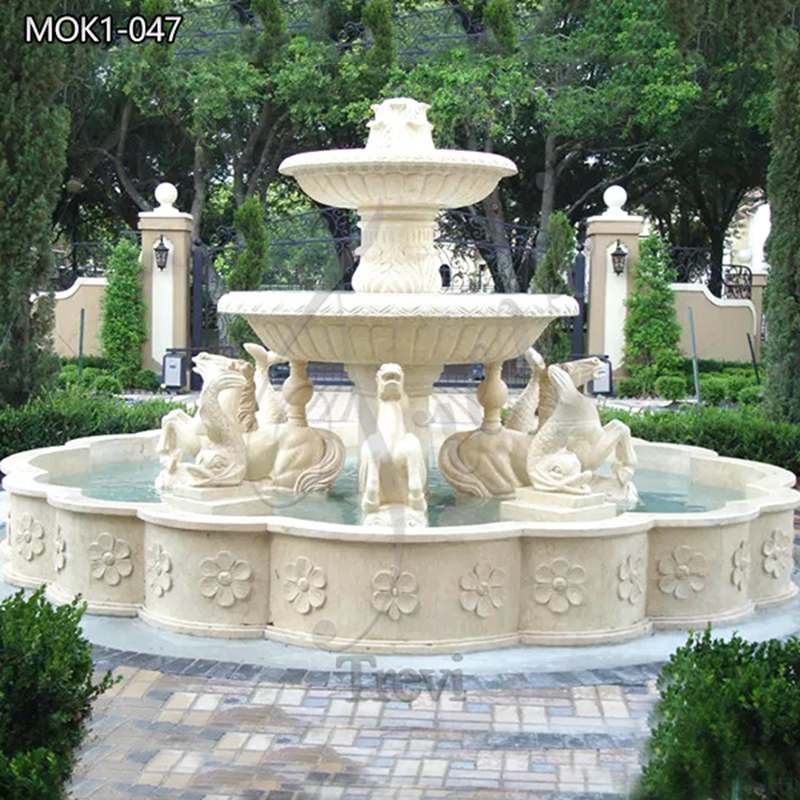 Purely Hand Carving:
The outdoor marble fountains selling in the Trevi factory are hand-carved by the carving artists in the factory. Every detail is hand-carved by them stroke by stroke. They are finally sculptors in the field of sculpture after decades of sculpting learning and practice. They put their heart and soul into sculpting, not missing any detail. Therefore, the sculptures from their hands could be so exquisite that no one could see any flaws.

More Options:
Trevi has made many marble fountains. The magnificent large marble fountain, the simple style layered fountain, the marble horse fountain, etc. are all deeply loved by customers. At the same time, in order to meet the diverse needs of customers, we also provide various customized services. The engraving pattern on the fountain, the overall style of the fountain, the material of the fountain, the size of the fountain, etc. could all be customized according to your preferences. Our professional designers and skilled engravers could meet all your reasonable requirements.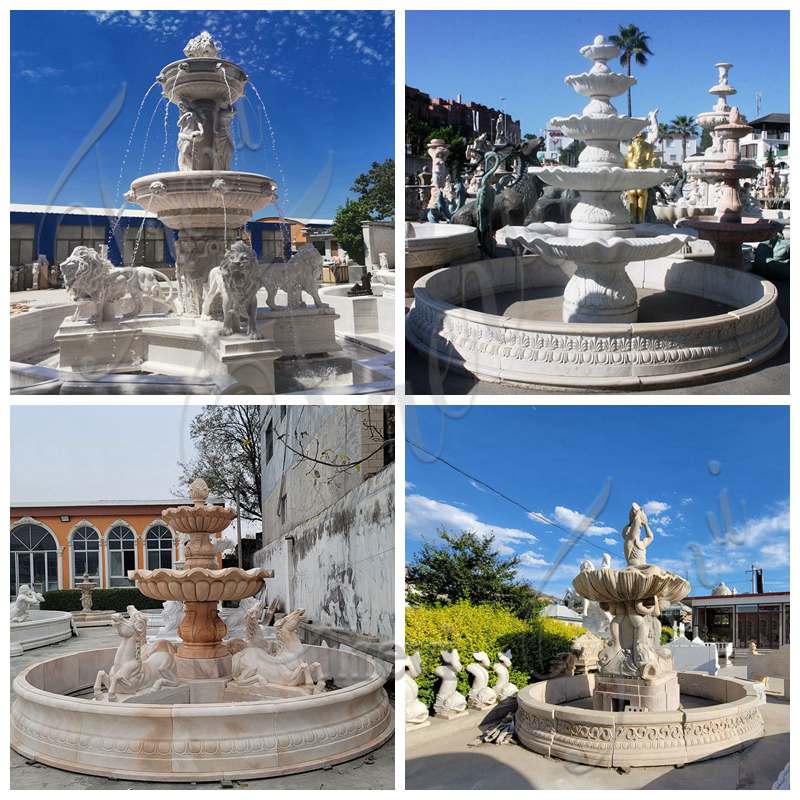 Easy Installation:
Some customers may worry about the installation of marble fountains. We are here to assure you that your decision would be successfully installed. Because we would shoot a detailed installation video during the trial installation. A clearly marked installation drawing would also be given to you. You could install it successfully after seeing these instructions. Even if you have some doubts during installation, you could ask our sales staff. They would give you enthusiastic guidance.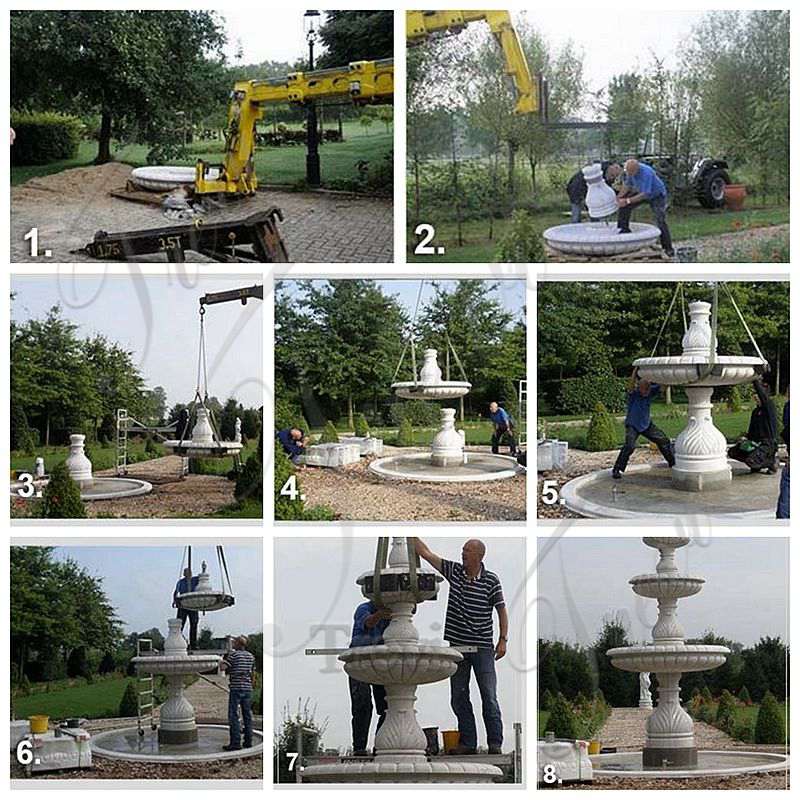 Trevi welcomes every friend from all over the world. If you are interested in our marble fountains for sale, please feel free to contact us.