Putting a marble horse water fountain can bring your garden to life. There, our marble horse carving water fountain not only brings life to your garden but is a great decoration for your home garden. When the marble cascading horse carving fountain starts running, the smooth sound of water can give you the perfect relaxation and comfort which can impress and cheer.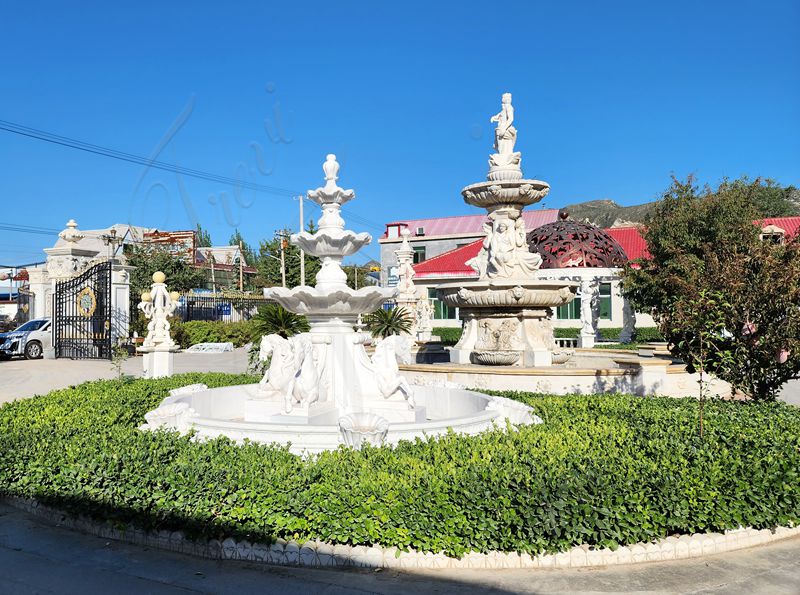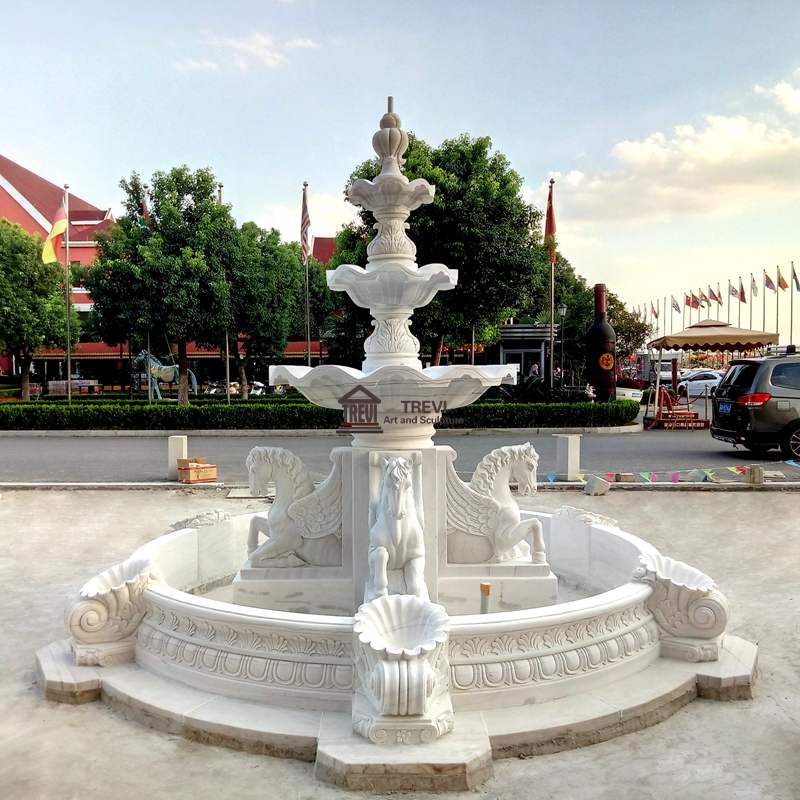 Trevi Art Gallery is proud to offer here a large selection of marble water fountains of different design qualities, suitable for indoor or outdoor use, made of natural marble, granite, travertine, etc. We have over 30 years of experience in the stone fountain business, with highly skilled level artists, experienced marble sculpture craftsmen, and an abundant source of natural marble in various colors. We work hard to make sure you receive exactly what you are looking for!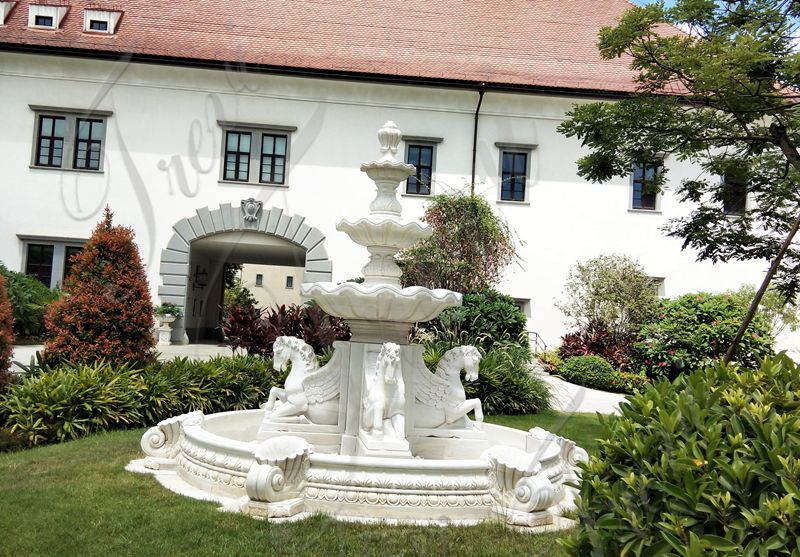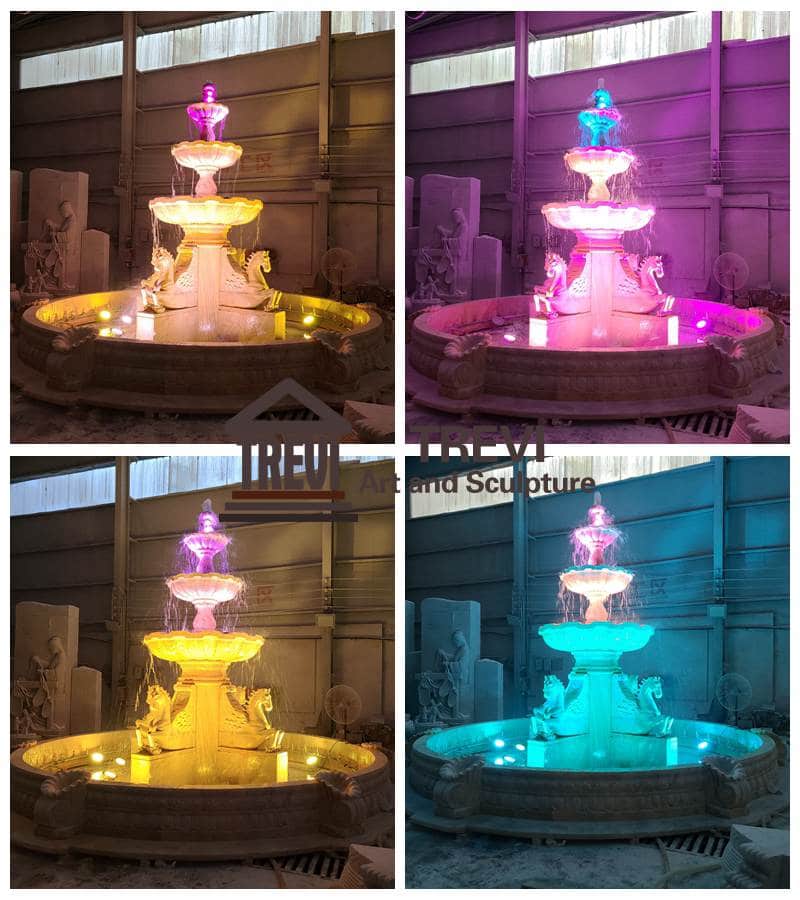 Advantages of Trevi Marble Fountains:
The marble material we use is a natural, high-quality material that is perfect for creating tiered marble horse water fountains. We can customize different types of fountains for you. Whether it's a simple single tier or multiple tiers, or even carved figures or animals, we can customize it for you. In addition, we will provide you with professional answers and services when choosing a pump. Whether it is head, power, or flow rate, we can solve the problem through communication.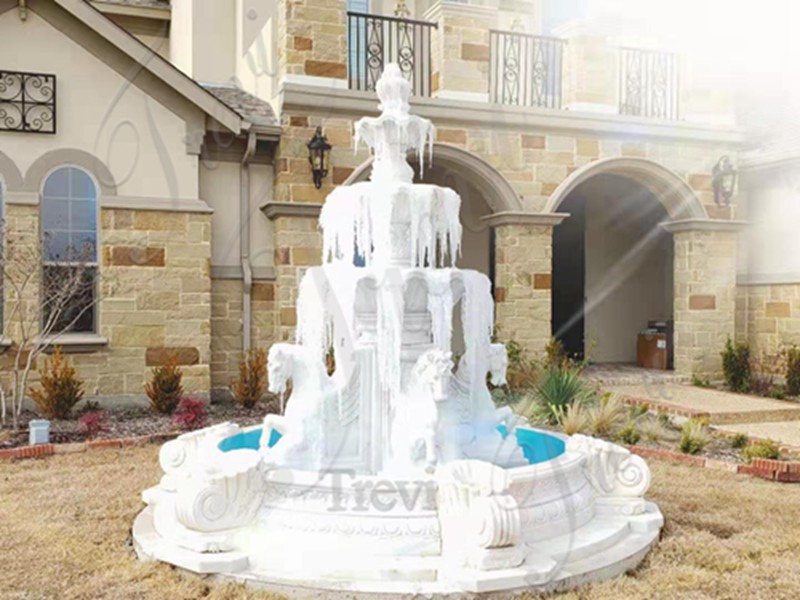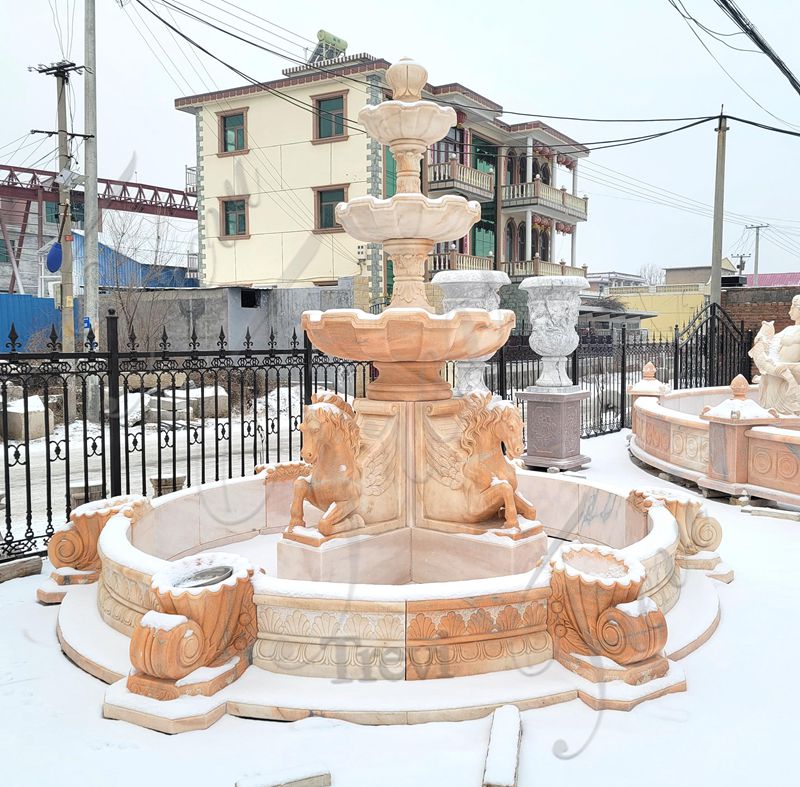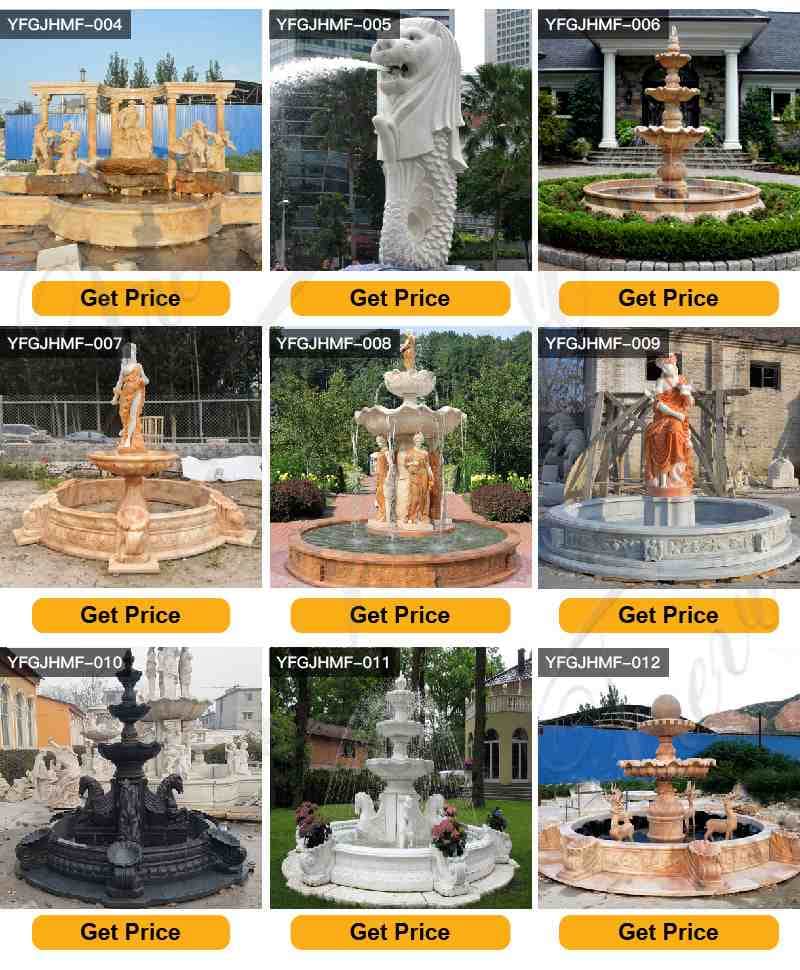 Fountain Installation:
The installation of these tiered modern tiered fountains is very easy. You can also hire a professional installation team to complete the installation. If you want to do it yourself, we can provide step-by-step instructions on how to install a marble fountain. If you need it, we can provide a stable pump for your marble fountain to control the water flow you want.

The product is packaged on a three-centimeter wooden board, and the package is also wrapped in soft cotton to prevent damage to the product. You can buy with confidence and use it with peace of mind.