This huge outdoor Luxury Marble Garden Decoration Fountain, creates a romantic atmosphere full of luxury and elegance. Due to its natural beauty, this garden marble fountain is made of pure white marble. A mix of several classic Ancient Roman Greek culture elements, including Apollo driving a chariot and flying white horses statues.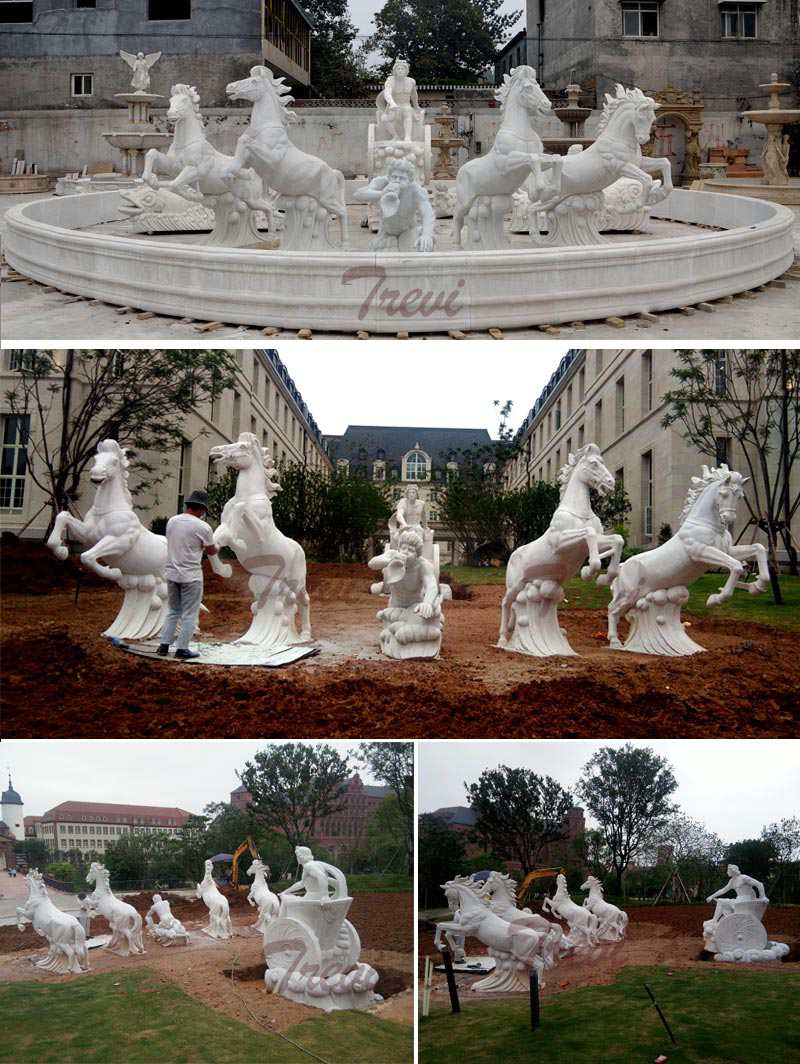 The huge Luxury Marble Garden Decoration Fountain in Rome is beautifully hand carved and vivid. The hair in the picture, clothes, the running horses and expressions are very accurate. We are able to reproduce this classic work of art, thanks to our experienced marble sculptors who are engaged in the carving of classic characters throughout the year and are able to grasp every detail of the character.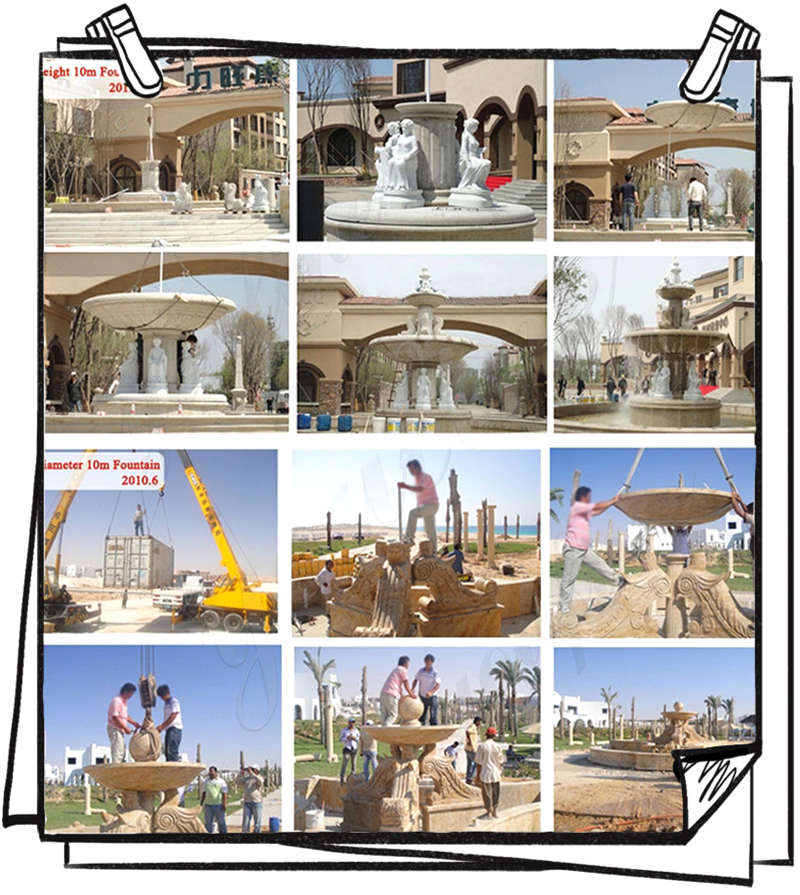 The impressive Apollo feature of the fountain was made between 1669 and 1671, but during the reign of Louis XIII, this place already had a piece of water. The original pond was dug in 1639 and was called the "Pond of the Swans". The design of Louis XIV is perfect in both symbol and aesthetics. Apollo – The Sun God – designed by Le Brun and executed by Tuby. Initially, when the piece was shipped to the Palace of Versailles in 1670, it was still mint fresh and received bronzing in the second year. This theme has the same meaning as hoped. Apollo got water from the chariots of the four horses and ushered in a new day. The little angel heralded his arrival.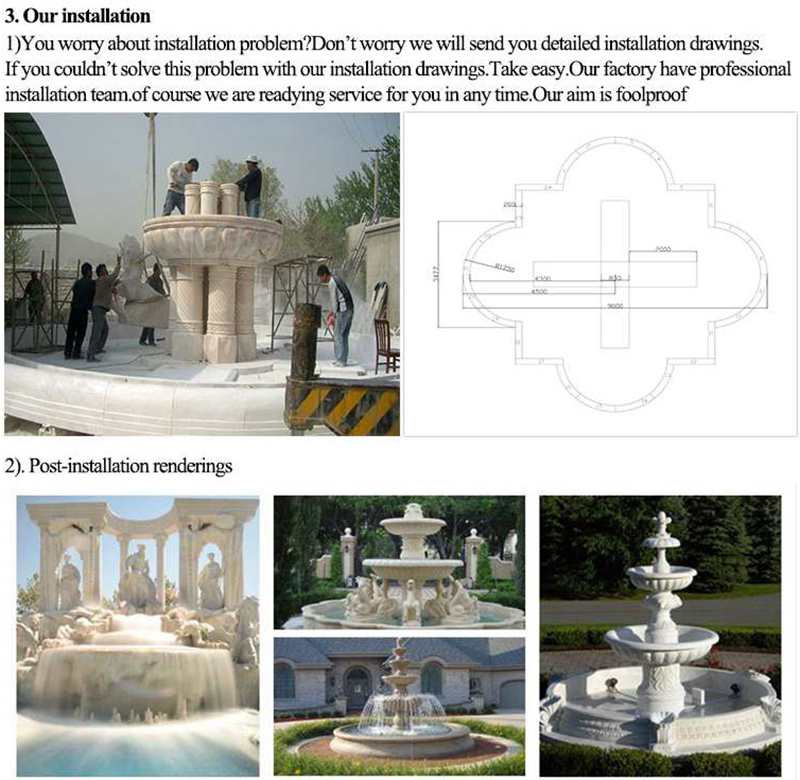 Your outdoor living space is essentially an extension of your home, so it just makes sense to turn your patio and yard into a second living room. This is easily accomplished with the Luxury Marble Garden Decoration Fountain we have here at Trevi Art Gallery.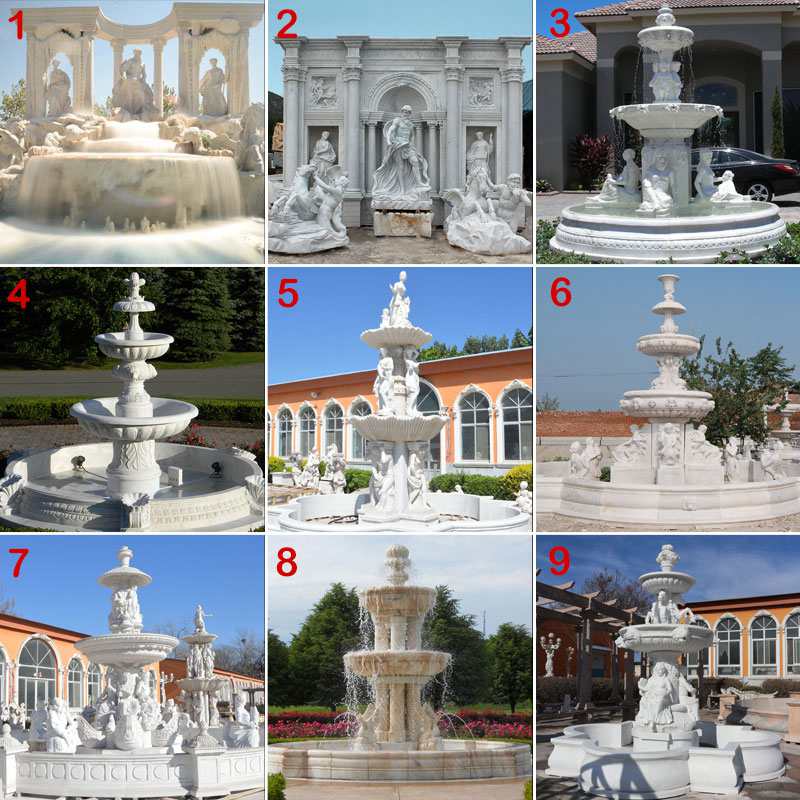 Whether you are shopping for Luxury Marble Garden Decoration Fountain for your backyard or flowerbeds or a modern water feature to be the focal point of your patio or deck you are sure to find exactly what you are looking for here.